Buying Guide
Home Security & Video Surveillance
The latest security cameras make it easier and more affordable to keep an eye on your home or business from virtually anywhere. This guide will help you assess your basic security needs and choose the best cameras to protect your family and property.
Tip: While video surveillance can provide excellent additional security to your home and office, make sure they are not blocked by hedges, trees or other items. We also recommend keeping bushes and shrubs neatly trimmed so trespassers don't have anywhere to hide.
Basic Elements of Security Systems
To choose the right security system, identify your biggest safety and security concerns. A basic video surveillance system consists of cameras mounted inside or out around the perimeter of your home or business and a DVR with a channel devoted to each camera that connects to a TV or computer monitor. If you choose to install a video surveillance system, consider how many cameras you need, their resolution and how many hours / how much storage space of recorded video you want to save.
If you're often out of town, consider security cameras that feature remote monitoring.
For homes or businesses in areas where break-ins are a concern, a simple solution is to install security lighting. Choose from stationary lights or lights with motion detectors.
Remember, placement is key for effective security:
Where: Covering the front door, back door and first-floor windows.
Position: Above the door or window frame. Cameras installed over nine feet up are harder to tamper with or destroy.
In plain sight: You want potential intruders to know you're watching them.
Weather-resistant: Pick cameras that can withstand the elements. Waterproof cams with night vision are sure to record everything you need.
How Many Cameras Do I Need?
The number of cameras you need depends on the area to be covered and what you want to protect. It helps to draw out a basic map of your location, as shown below, to ensure you have everything covered. Identify and cover all points of entry and exit while minimizing blind spots, and cover any key areas (bedroom windows, doors near valuables, etc.) you want to keep secure.
For basic observation, single camera coverage should be sufficient. If you're interested in identification of anyone approaching your location, position a camera on both sides of each entrance to capture a complete view of the area.
Once you've determined the ideal number of cameras your location needs, pick a security system that comes pre-programmed for one, two, four, eight or 16 cameras.
Tip: Most security cameras can capture an identifiable image of facial features from up to 50 feet away. Any farther and the image isn't necessarily reliable. Remember this when planning your camera locations.
Basic Observation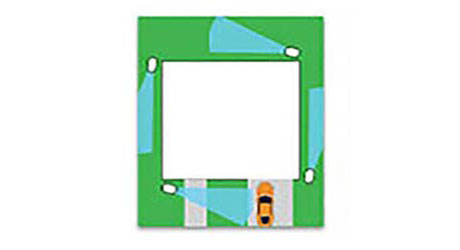 Structures under 2,000 square feet
A four-camera set and four-channel DVR is a typically sufficient for small structures.
Install the four cameras on each side of the building for full coverage.
This system can be applied to homes and small businesses.
Observe and Identify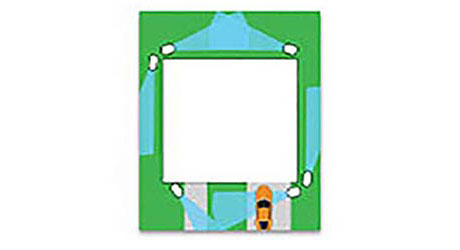 Structures up to 3,000 square feet
An eight-camera system can more adequately cover small structures.
Closely monitor inventory for small businesses by installing cameras at every corner and have clear coverage of your home's entry points.
Install a camera to cover all four walls, with an extra camera on the walls with exits.
This will provide dual-sided coverage on both your front and back door.
No Blind Spots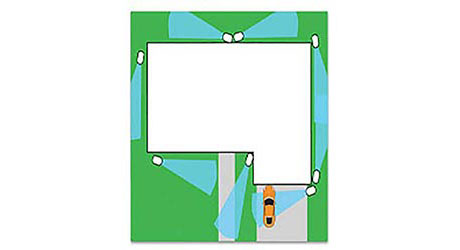 Structures over 3,000 square feet
Sixteen cameras are good for small businesses, homes over 3,000 square feet, and those interested in expanding their systems in the near future.
Wired vs. Wireless Surveillance
Whether you choose to install a wired or wireless video surveillance system depends on the type of location you're observing.
Wireless Security Kits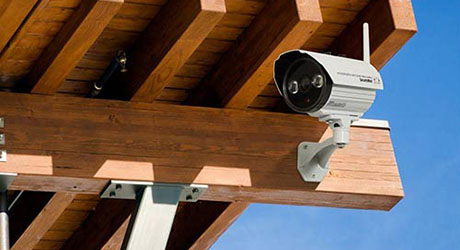 Popular for private homes
Easy installation
Flexibility to move camera locations
Better for rental properties as they can be removed
Wired Security Kits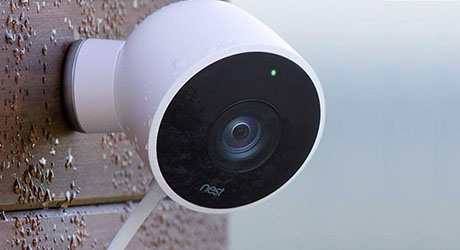 Ideal for large homes or businesses
Require cable connecting cameras to recording device
Directly wired into the building's landline
Wired pre-programmed security systems offer longer recording times and more cameras
Camera Resolution
A higher resolution camera will result in increased image quality. Surveillance camera resolution is measured in TVL (Television Lines).
The typical home camera resolution is around 700 TVL.
Higher resolution cameras can have a TVL of up to 1280.
# of Channels /Resolution
4 Channel 1 TB 2 TB 3 TB
1080 P 1.5 3 4.5
720 P 1.75 3.5 5.25
960 P 5.25 10.5 15.75
D1 6 12 18
8 Channel 1 TB 2 TB 3 TB
1080 P 0.75 1.5 3
720 P 0.87 1.75 3.5
960 P 2.5 5.25 10.5
D1 3 6 12
16 Channel 1 TB 2 TB 3 TB
1080 P 0.37 0.75 1.5
720 P 0.43 0.87 1.75
960 P 1.25 2.5 5.25
D1 1.5 3 6
The type of sensors used on the camera have an impact on image quality as well.
CMOS sensors are economical, requiring less power and are not as light-sensitive.
CCD sensors have higher output uniformity and provide cleaner, higher quality images.
Video Storage
The amount of storage needed depends on the number of cameras you have, the camera type, and how often you record.
Since security systems utilize DVRs, users have the capacity to store hours of high-quality video on a hard drive. Depending on your system, your cameras can record 24/7 or be programmed to only record when they detect motion.
Wireless security systems are available in a variety of recording times, hard drive size, and channels, but wired cameras offer a much wider range of options. For example, the most common number of channels for wireless security systems is four, whereas the most common number of cameras for wired systems is sixteen.
Smart Video Surveillance and Other Video Cameras
Security camera systems with smart technology allow you to observe your camera's feeds from your smartphone and receive alerts when they detect motion. Learn more about smart technology here.
Besides outdoor security cameras, it may be necessary to install cameras inside your home or business. Choose from hidden cameras, baby monitors and more.
For around the clock surveillance, consider night vision cameras.
If you have young children or family members with medical concerns, utilize baby video monitors and intercoms so that you have easy communication throughout your home.
Cameras with Pan-Tilt-Zoom capabilities allow you to manipulate the cameras from your desktop.