If you're planning to upgrade your kitchen, updated cabinets can make a big difference in the overall look and feel of your space. A cabinet makeover can give the area an instant facelift, while new cabinets can change the entire layout. Both are popular kitchen remodeling options at The Home Depot.
This guide will explain the difference between new cabinet installation and a cabinet makeover, including the benefits and features of each service. The following information can be used as a point of reference for any size kitchen.
Cabinet Makeover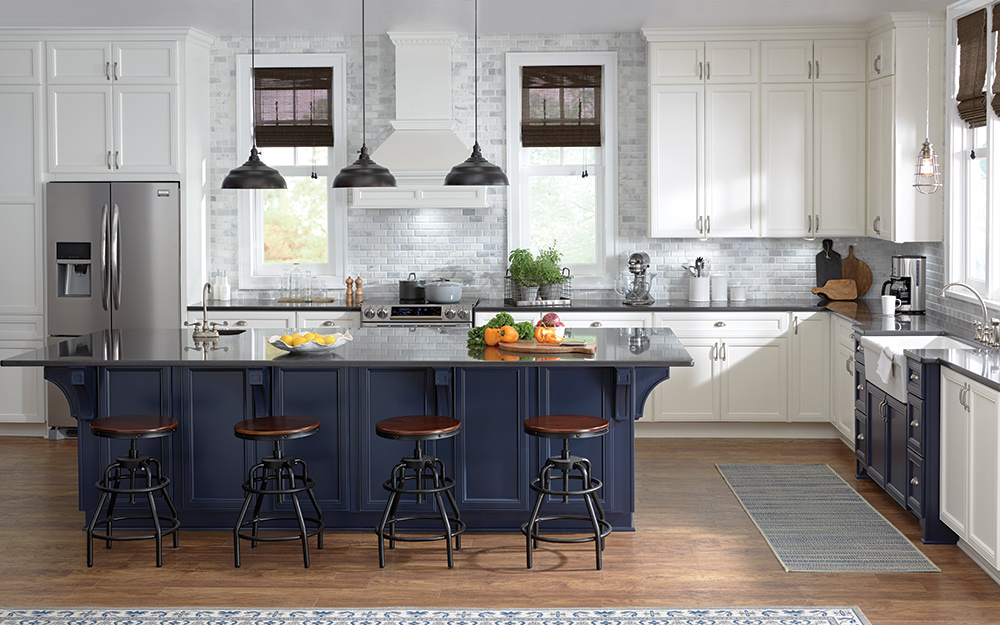 A cabinet makeover is a quick and time-efficient way to update your existing cabinetry. 
Often referred to as "cabinet refacing," a cabinet makeover involves replacing the cabinet doors and drawer fronts and refurbishing the existing cabinet structure with a new veneer of paint or wood stain. 
Many homeowners also choose to upgrade the cabinet hardware. This includes things like drawer pulls, handles and hinges. 
Time Frame
A standard cabinet makeover generally takes 3-5 days from start to finish.
Benefits
Cabinet makeovers are a time-friendly kitchen remodeling option. This is the ideal choice for homeowners who want expedited updates without compromising quality. 
This upgrade offers homeowners full use of their kitchen throughout the scope of the project. 
Those interested in a cabinet makeover will receive a free, in-home consultation where they will be able to select from an array of quality product and styles.
Considerations
A cabinet makeover is not recommended if your existing cabinet layout has structural issues or other irreparable damage. 
This service is not for customers who are looking to move plumbing or electrical components or tear down walls.
New Cabinets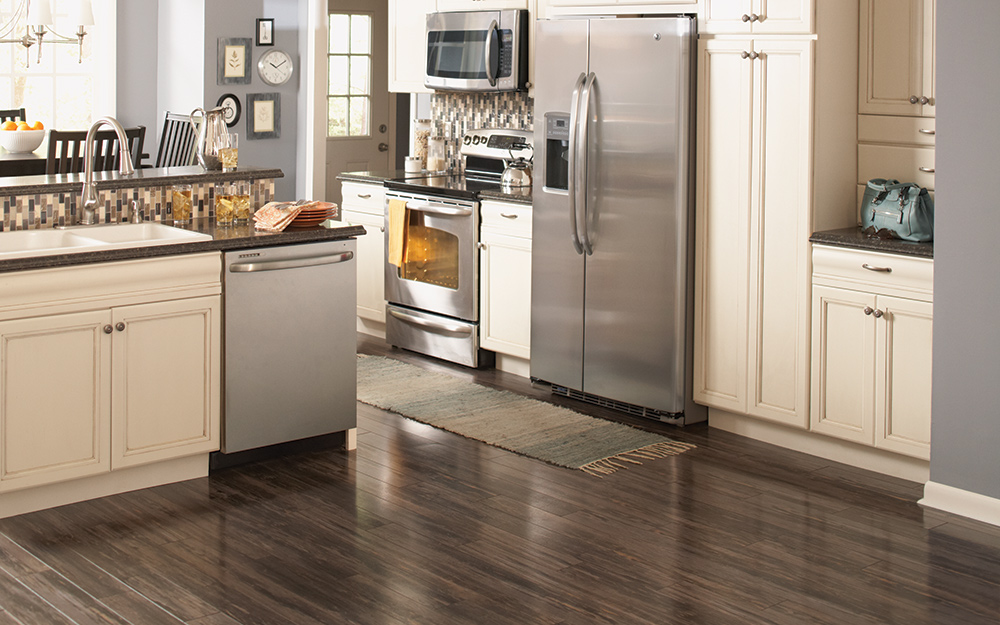 A new kitchen cabinet installation service includes a complete replacement of your existing cabinetry. Current cabinets will be removed and replaced with new cabinet boxes, doors, drawers and hardware. 
Update to tranding black kitchen cabinets or consider shaker cabinets for a classic door style. 
As the homeowner, you are able to customize the style and finish according to your tastes. You also have the option to change the cabinet layout, add countertops, appliances, sinks and more.
New cabinet installation is typically the preferred choice among homeowners who are upgrading their entire kitchen.
Time Frame
The time frame for new cabinet installation services can vary from 2-4 weeks.
Benefits
Homeowners can personalize their new kitchen with complimentary assistance from our in-store kitchen designers.
A chance to improve organizational efficiency and optimize functionality of cabinet interiors.
This is the ideal option if cabinets are structurally damaged or otherwise falling apart.
Choose between thousands of door styles, colors and features.  
Considerations
Homeowners have limited access to their kitchen during the scope of the project. 
These upgrades may take longer to complete based on the scope of the project and if you are moving plumbing or electrical components. 
Whether you're replacing your cabinets or giving them a makeover, we're here to help. We even offer installation as well as other kitchen cabinet services. When you're ready to get started with cabinet samples, The Home Depot delivers online orders when and where you need them.
Explore More on homedepot.com