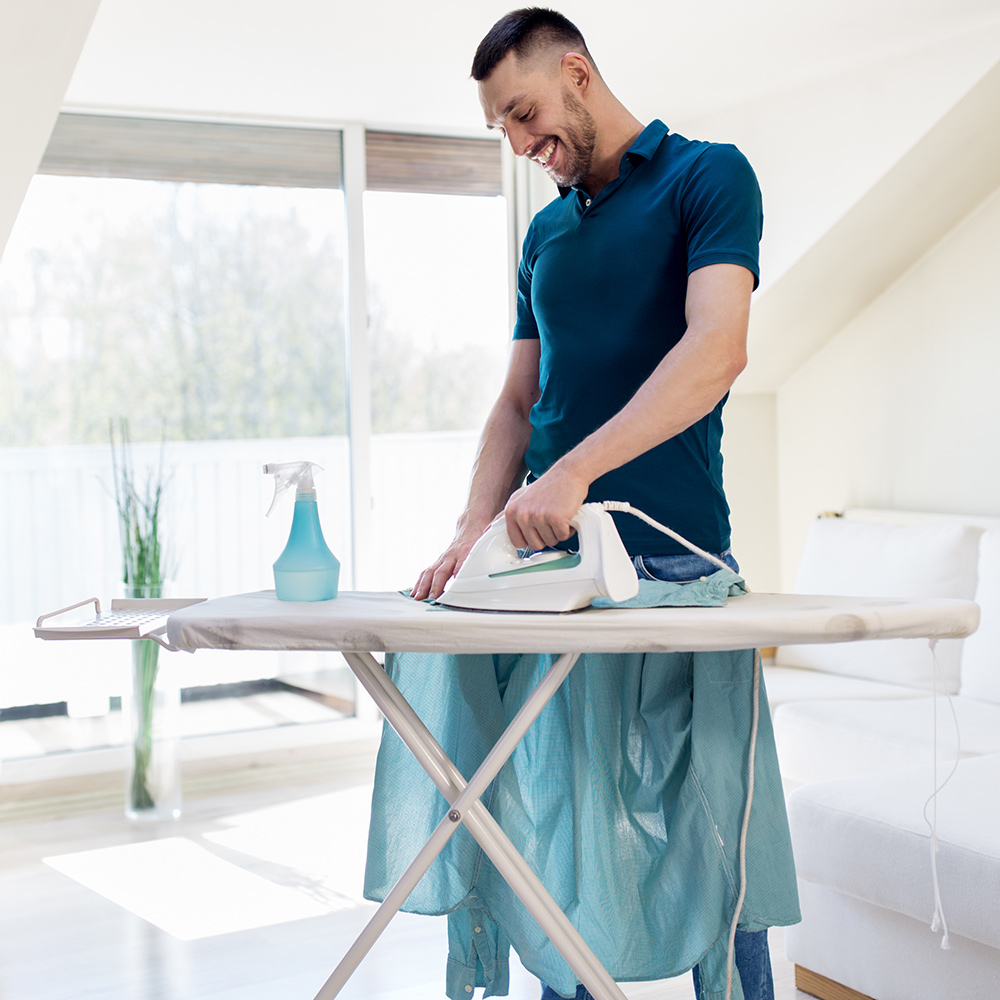 Irons are handy small home appliances that help smooth out your garments and other fabrics. There are hundreds of different brands of irons used for many purposes, such as laundry, travel, garment steaming and quilting, in the market today. This guide will show you how to choose the best iron for your ironing needs.
Dry vs. Steam Iron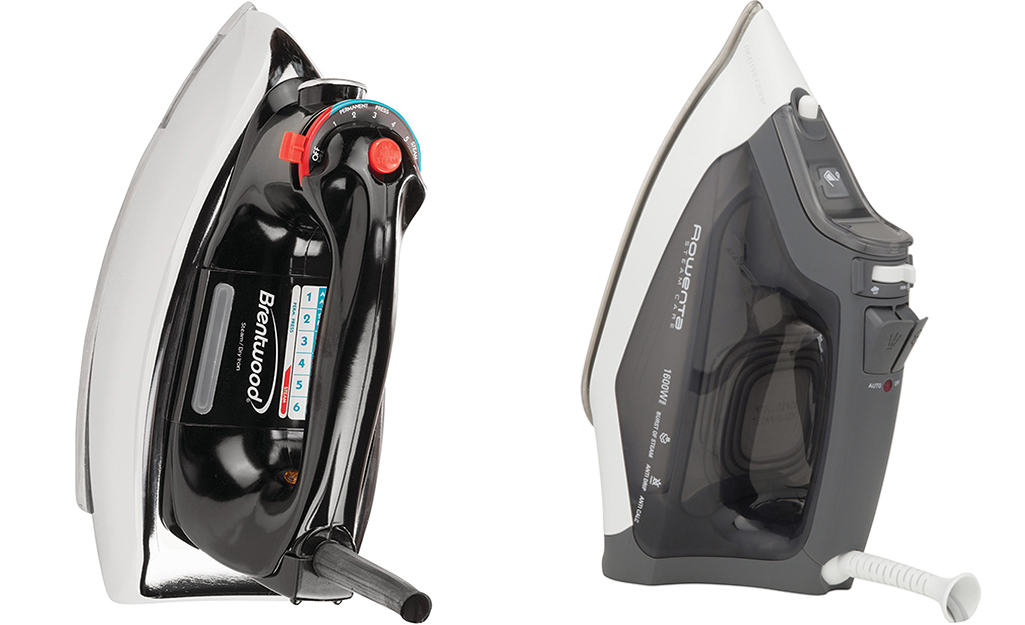 The main difference between a dry and steam iron is water. Dry irons do not have water tanks. A dry iron also has a solid soleplate, or base, whereas a steam iron has holes in its soleplate, which allows for the steam to be released. Steam irons also have a spray mist function that allows you to spray a gentle mist of water onto the fabric you are ironing. 
Is one better than the other? It really depends on the application. A dry iron is as basic as you can get as they only have a dial or knob to control their heat settings. There are times when it's better to use the iron without steam. However, a steam iron can always be used as a dry iron, but not the other way around.
What to Look for in an Iron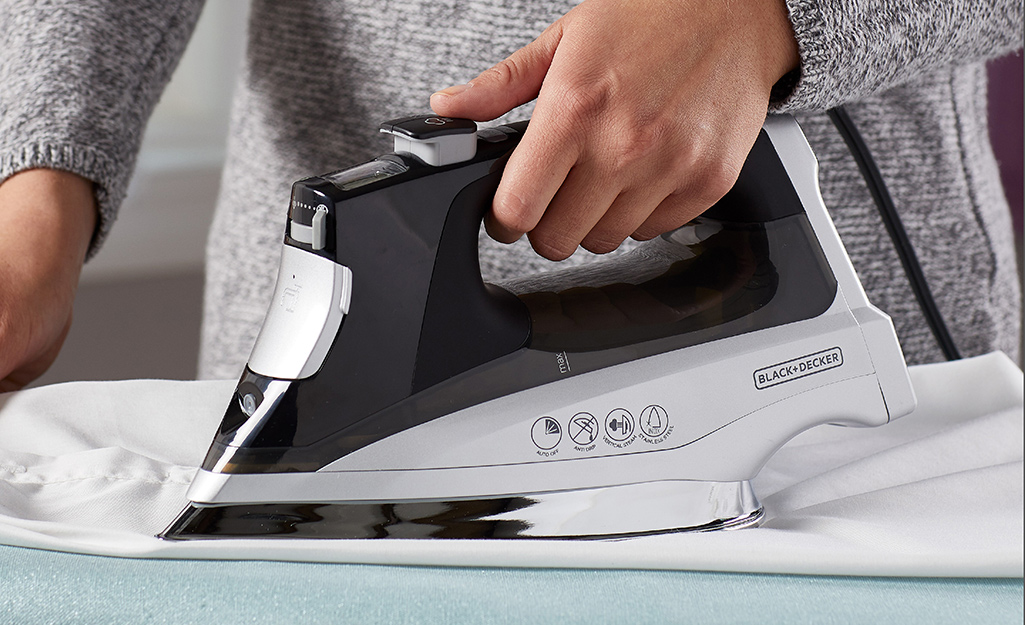 The best irons for clothing will meet all of your ironing needs. Here are a few things to consider when shopping for the best clothes irons:
Type (steam or dry): 
Steam irons offer more versatility when it comes to ironing. They also cost more than a dry iron. If you are looking for a budget-friendly option, go for a dry iron. You can always use a spray bottle filled with distilled water or starch to mist your clothes to help smooth out wrinkles. If you want more bells and whistles, go with a steam iron.
Soleplates:
Iron soleplates are made out of stainless steel, anodized aluminum, ceramic and nonstick materials. Stainless steel or ceramic soleplates glide over clothing better than other materials.
Heat Settings:
All irons feature basic heat settings: low, medium and hot. Higher end models will include many more temperature settings that cover a wider variety of fabrics.
Comfort:
The best iron should feel comfortable and not too heavy in your hand. Hold the iron in your hand to test for ergonomics and weight before you buy.
Automatic Shutoff: 
An iron with an automatic shutoff features a timer that turns off the appliance when it remains motionless for a preset period of time.
Cord Swivel:
This feature allows the cord to swivel 360 degrees in any direction. It helps to reduce wire fatigue and prevent the cord from getting in the way while ironing.
Retractable Cord:
Irons with a retractable cord feature neatly stores the cords internally, so there's no need to wait until the iron has cooled to wrap the cord around for easier storage.
Cordless:
If you don't want to deal with cords at all, consider a cordless iron. These irons warm up on heat plates and allow you free movement while ironing. They only retain heat for a few minutes at a time and need to be returned to a hot plate for reheating.
Steam Iron Features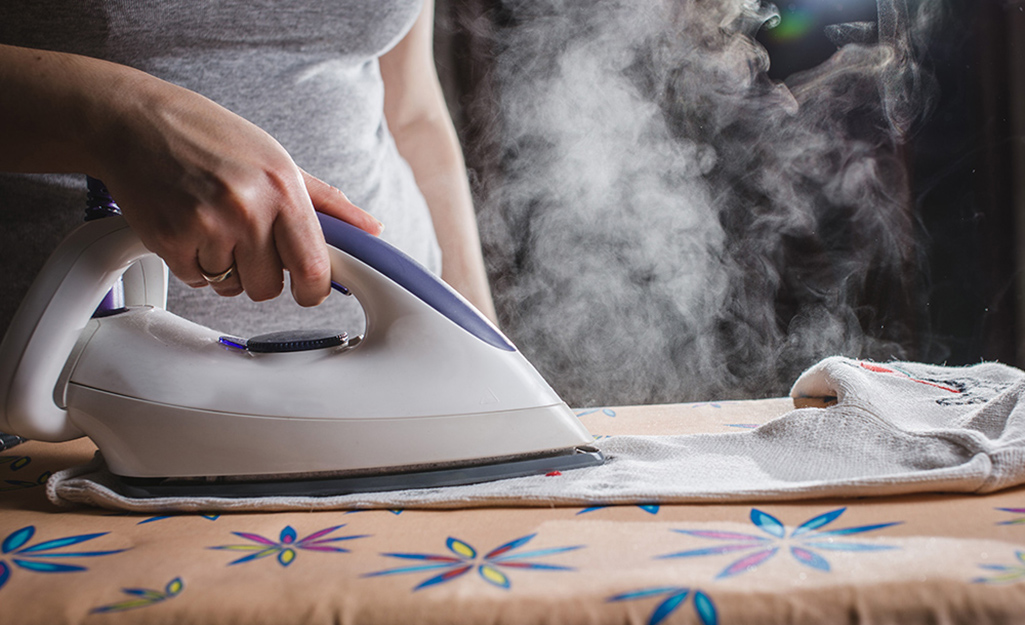 Steam irons have their own set of features. Here are a few things to consider when shopping for a steam iron:
Adjustable Steam Gauge:
An adjustable steam gauge controls the amount of steam released onto the fabric. This will help you customize the right amount of steam needed according to the fabric you're ironing.
Spray Nozzle:
The spray nozzle allows you to mist clothes with a fine water spray.
Steam Burst:
This feature produces a concentrated outflow of steam onto the fabric. It's good for hard-to-iron fabrics such as linen and denim.
Vertical Steam:
There are some irons that produce steam while the iron is upright. This feature will allow you to use your iron as a steamer to remove wrinkles from draperies, clothes on hangers or silk garments.
Water Reservoir:
A transparent water reservoir will let you see water levels with ease. An iron with a removable water reservoir makes it easy to fill and prevents accidental spills or overflow when adding water to the iron.
Anti-Calcium System:
This feature helps prevent sediment buildup on the soleplate.
Best Iron for Clothes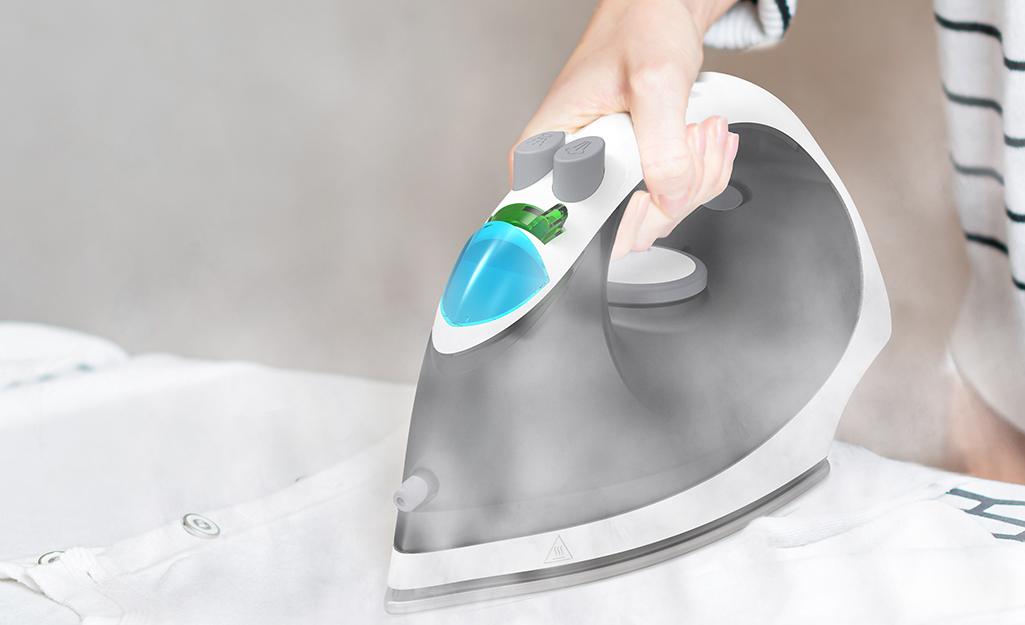 Since fabric for clothing covers a wide variety of materials, the best clothes iron is a steam iron. Look for one with a variety of heat settings that cover delicate fabrics like polyester and silk or sturdier fabrics like linen and cotton. The best steam irons will have adjustable steam settings, spray nozzles and vertical steam options.
Best Iron for Quilting and Sewing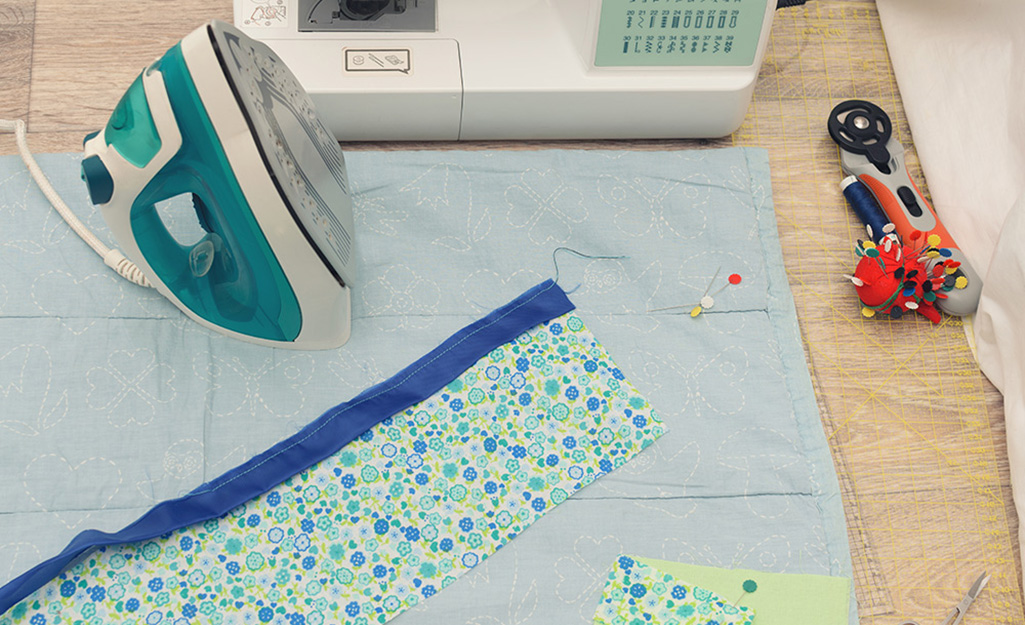 From most sewing and quilting applications, a steam iron is the best choice. Quilting fabric is typically made of cotton or cotton blends. Look for an iron that has a dedicated setting for cottons that will smooth out wrinkles to make sewing easier.
Best Irons for Travel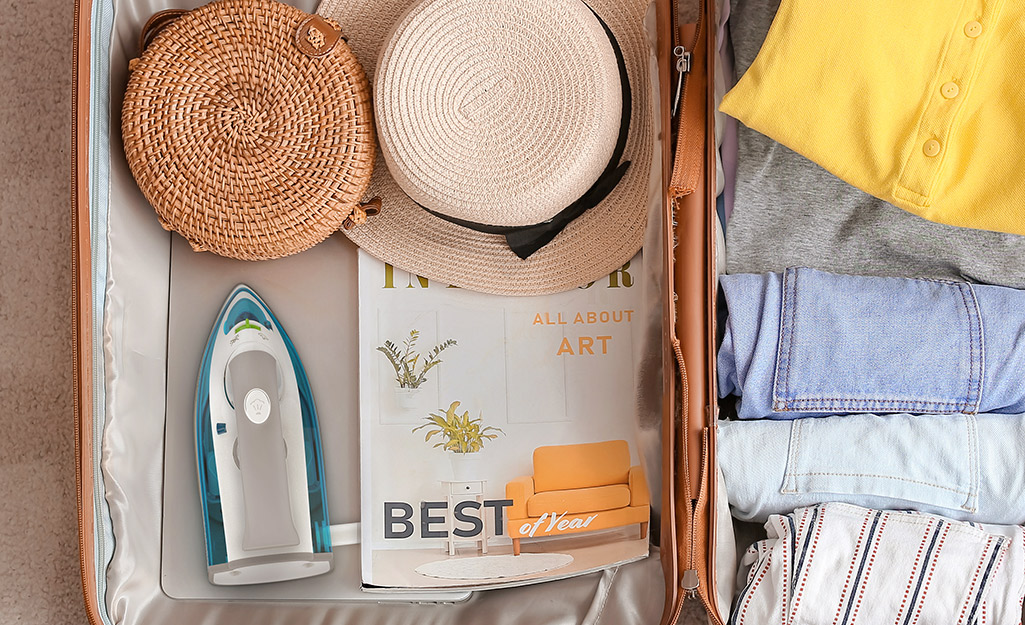 Compact and lightweight irons are the best irons for travel. A travel iron with adjustable temperature ranges and dual voltage systems are perfect for domestic and foreign country travel. 
How to Maintain Your Iron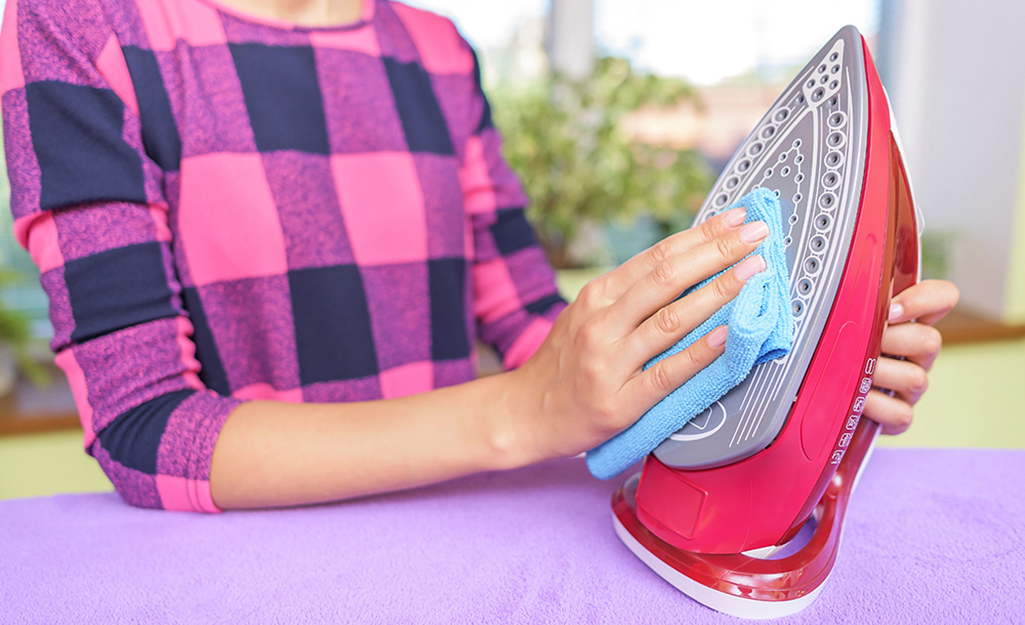 Maintaining your iron will help prolong the life of the appliance and spare your clothing from unwanted damage. Here are some tips for keeping your iron clean and in good working order:
Only use distilled water in the water reservoir. Tap water can have high levels of limescale and sediment which will cause buildup and block the steam holes on the soleplate.
If the soleplate has residue from starch, pour some vinegar onto a clean, dry cloth and thoroughly wipe the cooled surface of the iron.
If there is build-up inside the water reservoir or in the holes on the soleplate, pour a mixture of one-part vinegar and one-part water into your steam iron's reservoir. Turn on the iron and allow it to steam for about five minutes.
To remove burnt material from the iron's soleplate, turn on the iron to its hottest setting. Place a brown paper bag or a piece of newspaper on the ironing board. Pour a generous amount of salt onto the paper. Rub the hot iron around in the salt in circular motions until the burnt material disappears.
Alternatively, you can use a wet magic cleaning eraser sponge on the surface of cold iron to remove any burnt-on residue.
Learning how to choose the best iron will make it easy to keep your clothes looking great. For the right iron for you, consider the types of clothes you plan to iron, if you plan to travel with it and what other special features you want it to have. Shop at The Home Depot for all your ironing needs. The Home Depot delivers online orders when and where you need them.
Explore More on homedepot.com