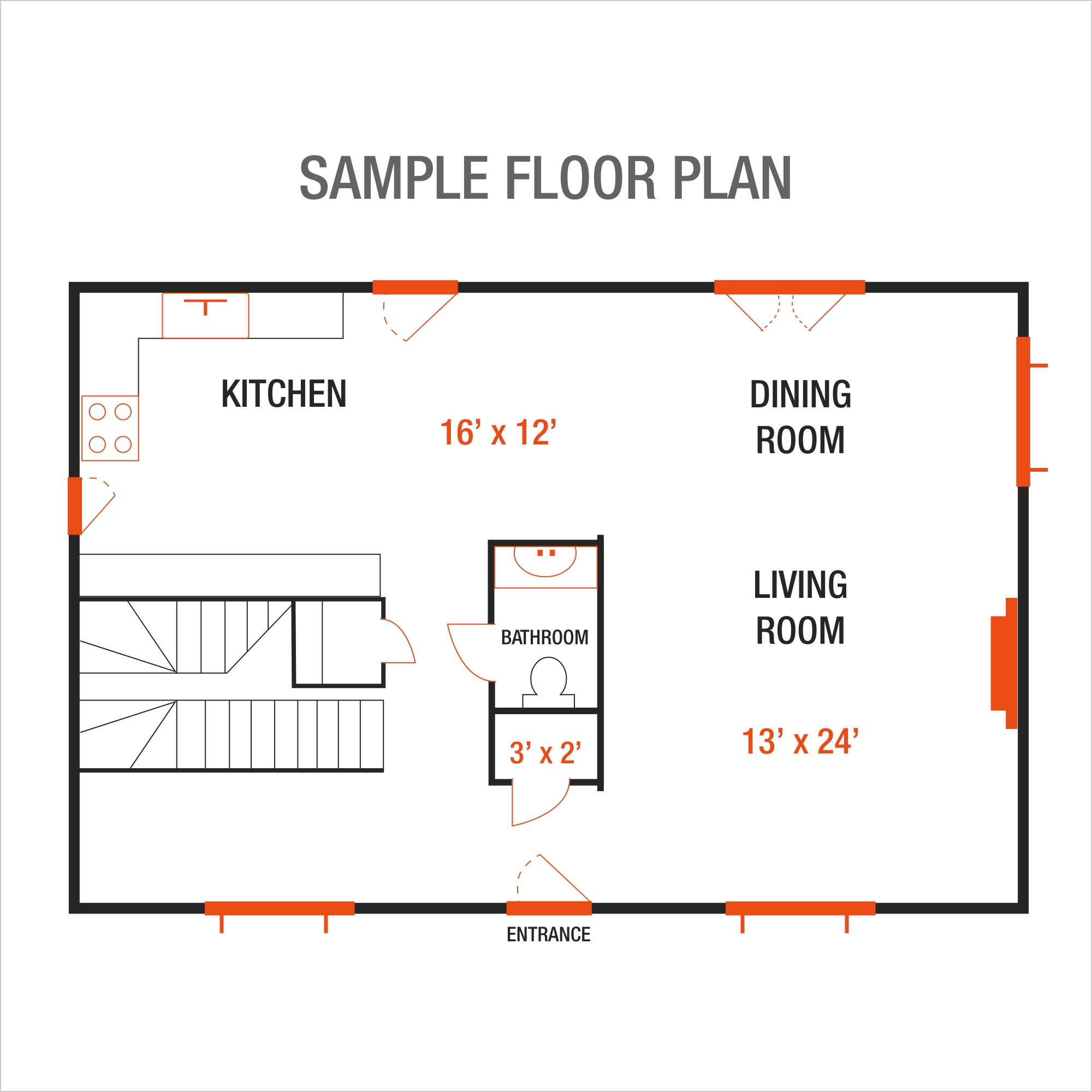 Drawing a floor plan is the first step in a successful build or remodeling project. Floor plans are crucial resources for remodelers and handymen when designing, budgeting and organizing construction projects. 
These are the essential steps for drawing a floor plan:
1.    Determine the area to be drawn for the project.
2.    Measure the walls, doors and other features.
3.    Draw the walls to scale on graph paper or using software.
4.    Add architectural features, utilities and furniture.
5.    Review with the homeowner.
Save money on large orders with the Volume Pricing Program and your free Pro Xtra account. During a new build or remodeling project, assemble your project list, bring it to the Pro Desk at The Home Depot and let our Pro associates get you the lowest price possible.
Explore More on homedepot.com