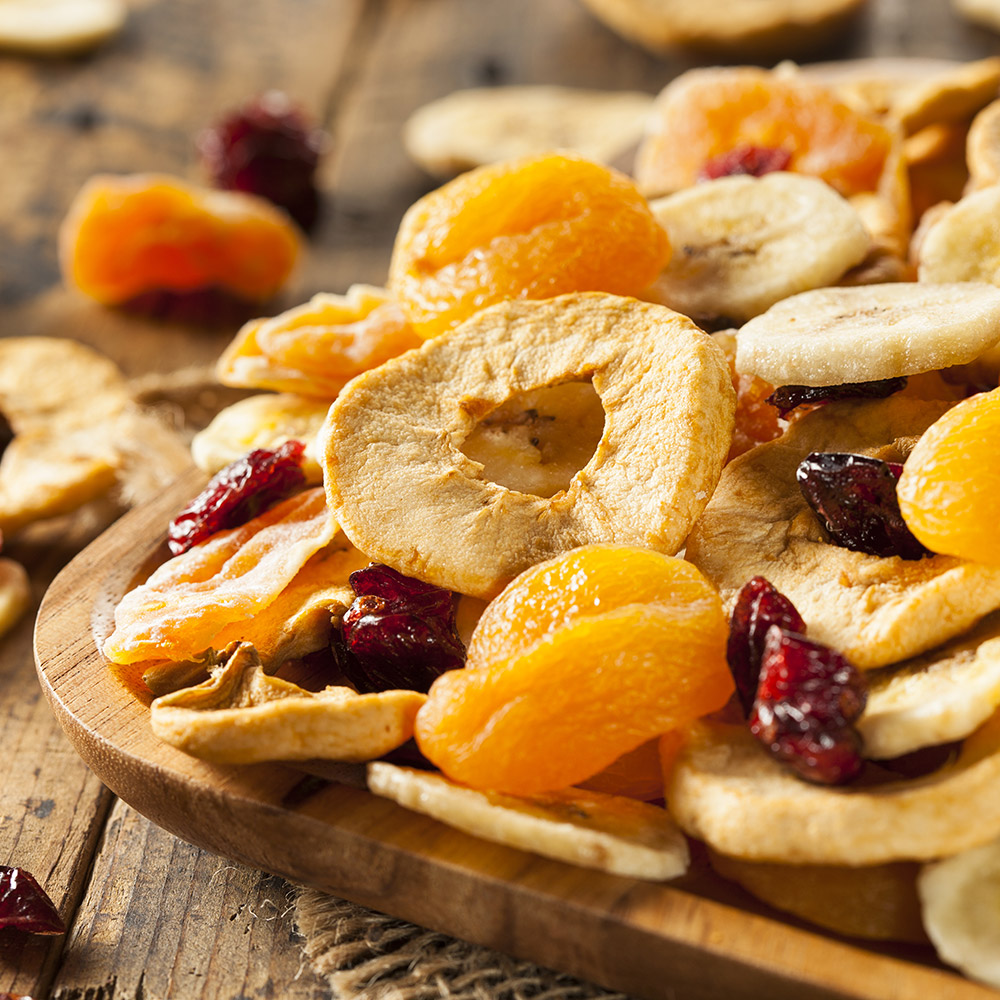 A dehydrator is a small appliance that uses hot air to remove the water from foods like fruits, meats and vegetables. From beef jerky to dehydrated banana chips, easily create your favorite dried foods with a food dehydrator. Dehydrating your own snacks is budget-friendly, plus you'll control the quality of the ingredients. This guide shows you what to look for in a food dehydrator and explains the different types.
Types of Food Dehydrators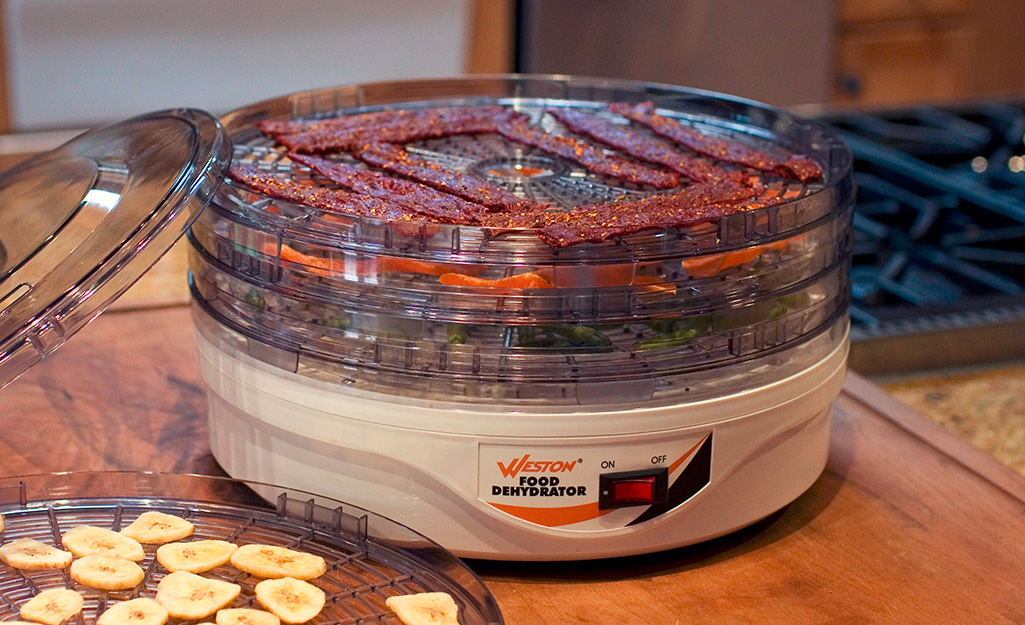 There are horizontal flow and vertical flow dehydrators, as well as stackable food dehydrators. They come in various sizes and the difference between the two are their drying processes.
Vertical flow food dehydrators are compact, budget-friendly and ideal for drying fruits and vegetables. They have stackable racks and a heating element at the top or bottom of the unit. There is also a fan located at the bottom, but you may have to rotate the trays for best results. 
Horizontal flow food dehydrators work very much like your oven does. They have a heating element in the back and a fan that blows warm air across the trays. Unlike a vertical flow unit, they maintain their temperature and dry food evenly. They are especially good for jerkey and other tough foods but can require a higher upfront investment. 
Best Foods To Dehydrate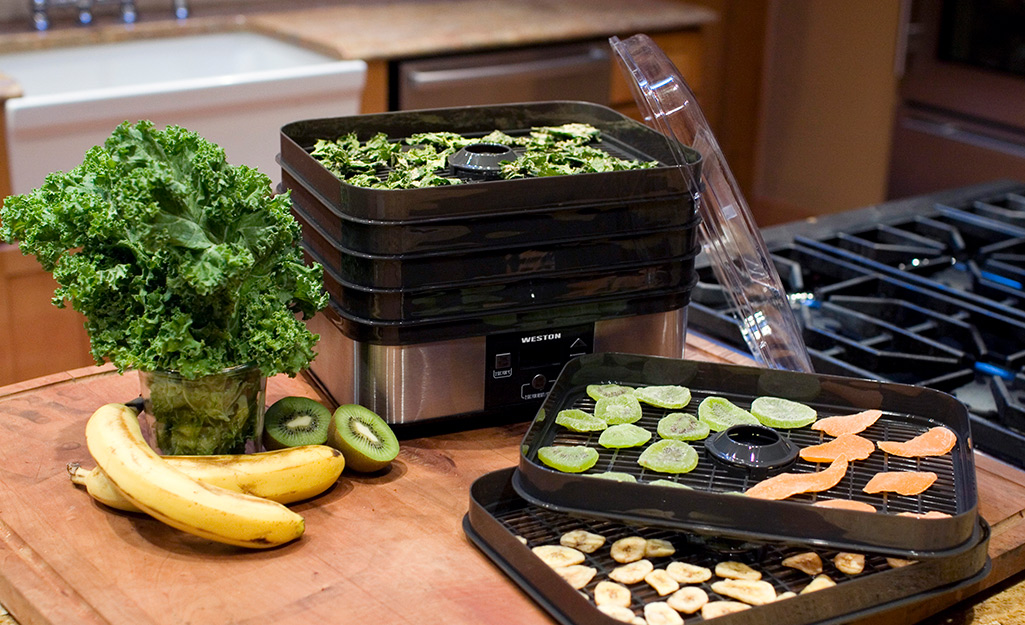 Drying preserves foods so they last longer. Here are some relatively easy options to try:
Tropical fruits such as melons and mangoes 
Citrus fruits like lemons, limes and oranges
Apples, pears and bananas
Potatoes, beets, carrots and turnips
Kale and other greens
Tomatoes and mushrooms
Beef jerky and other meat jerkies
Tip: Use your dehydrator in a warm, low-humidity area for best results.
Preparing Foods to Dehydrate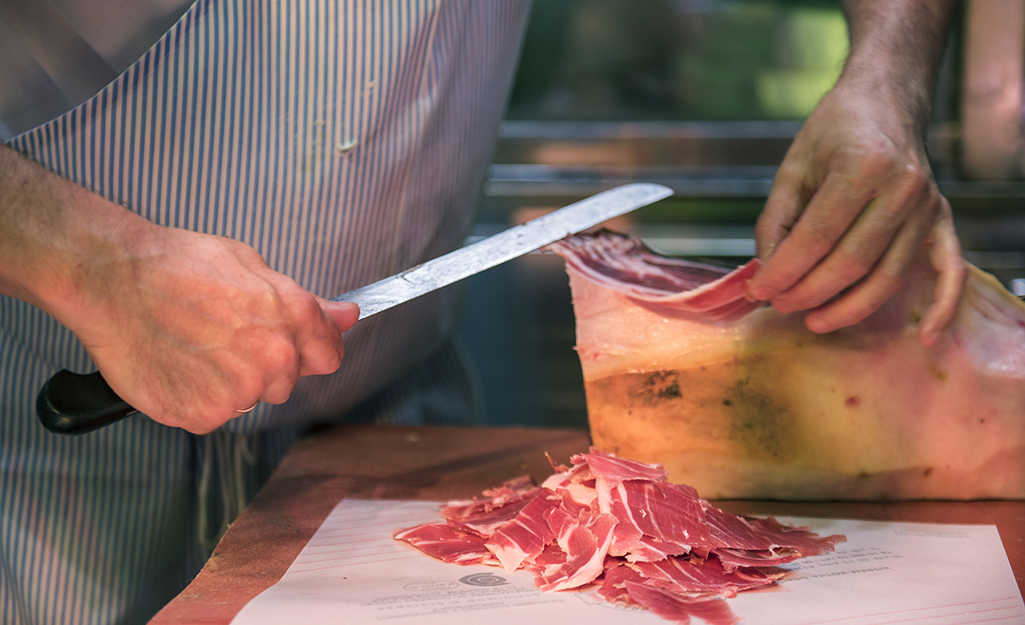 Check out these tips to get the best results from your dehydrator:
Slice your food so the pieces are the same size and thickness. 
Clean vegetables with an anti-bacterial vegetable cleaner. 
Air flow is crucial for proper food dehydration. Don't overcrowd your trays.
Dry foods until hard or crunchy. Follow your dehydrator's manual for specific temperature and timing settings.
Tip: Use lemon juice in apples, pears and bananas to keep them from browning. 
Storing Dried Food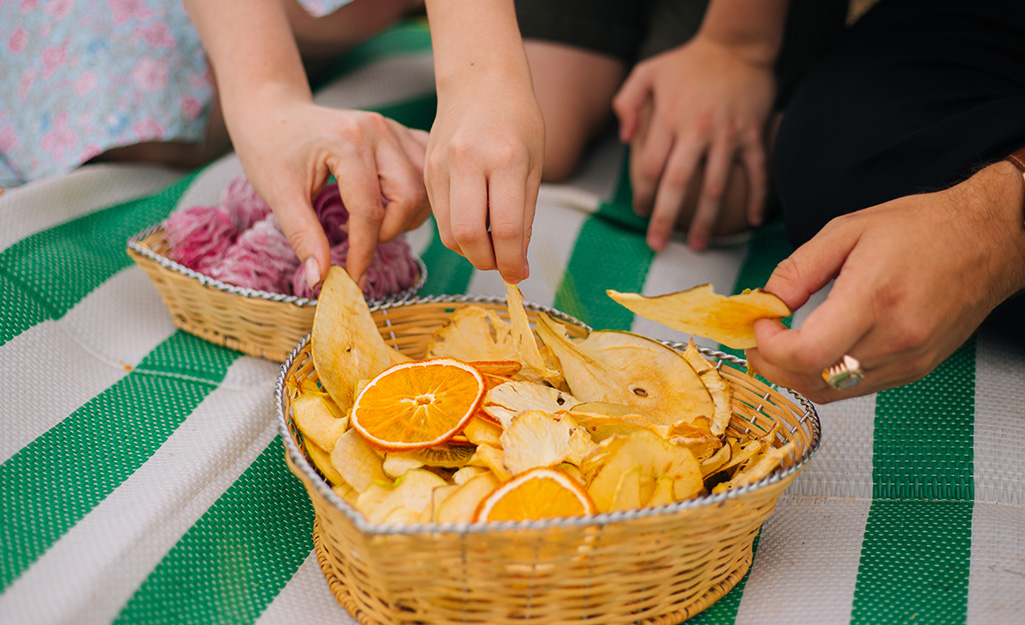 Cool dried foods to room temperature before storing.
Preheat your dehydrator by turning it on before adding your fruits, vegetables or meats. 
Properly dried foods can last decades in an airtight container and environment. 
Store dried foods away from moisture, heat and light. 
Choosing the Best Dehydrator for You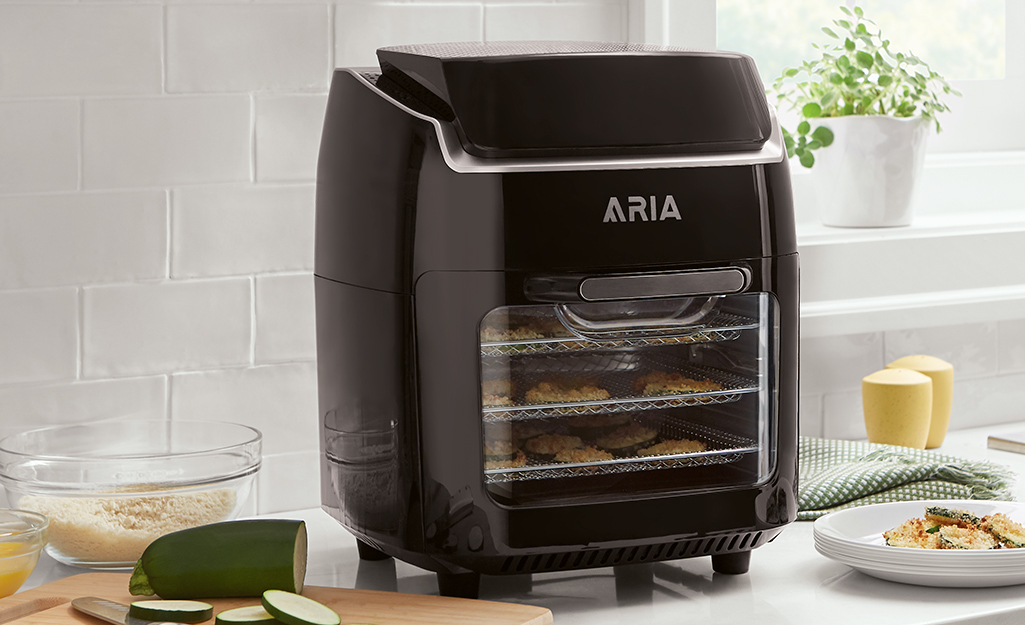 Depending on how you plan to use your dehydrator, here are a few key facts to consider before you buy.
Dehydrators with fans in the back of the unit tend to dry food more evenly than those that don't.
An adjustable thermostat allows food to dry at the right temperature for optimum results.
Drying food takes time and you should never rush it. A dehydrator with an automatic shut-off feature makes an overnight or longer drying process a breeze.
What size unit you choose depends on what you're planning on drying. Go for the smallest unit that will handle your needs.
A dehydrator is a great addition to your kitchen for making wallet-friendly, high-quality dried foods and snacks. Use this handy buying guide to learn how to use a dehydrator and consider the different kinds of dehydrators and their features so that you can choose the best one for your needs. The Home Depot delivers online orders when and where you need them.
Explore More on homedepot.com