Buying Guide
Ideas and Tips for Choosing Outdoor Lighting Fixtures for Your Home
Highlight landscape features, provide security at the door or in dark areas all around your exterior or simply enjoy your patio or garden in the evening with these outdoor lighting ideas. This guide will help you understand the outdoor lighting styles and options available to you so that you can figure out the best outdoor lighting for your home.
Safety and Security Lighting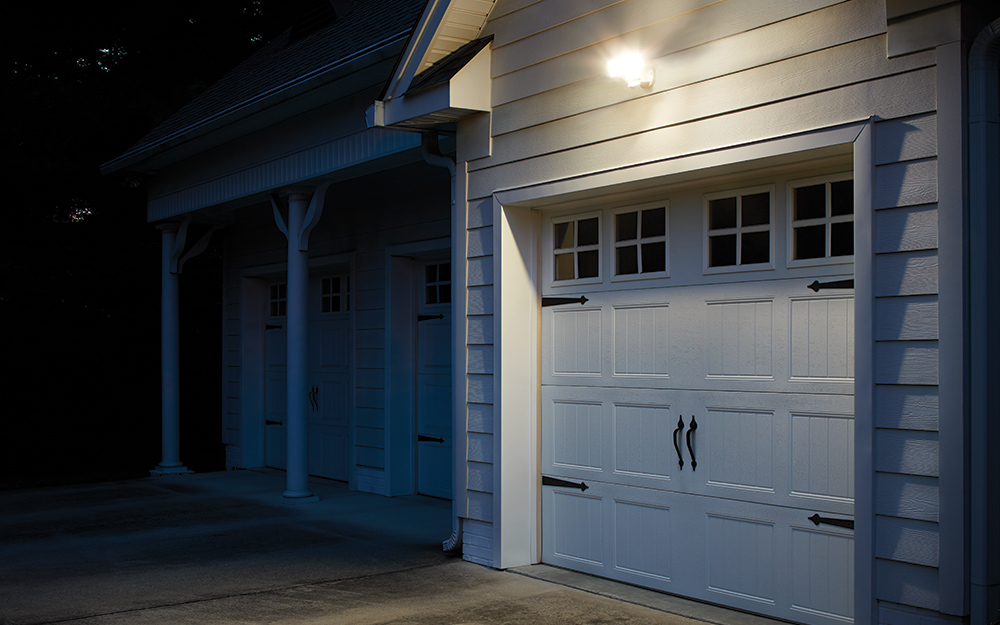 Improve your home's security with these types of outdoor lighting:
Solar lights allow you to not have to remember to turn on the lights before you leave the house.
Dusk to dawn lights turn on automatically when they sense a lack of sunlight (dusk), and turn off when the sun begins to rise (dawn).
Dark sky lights are outdoor lights have a less abrasive glare. These lights minimize unnatural blue light and must be fully shielded.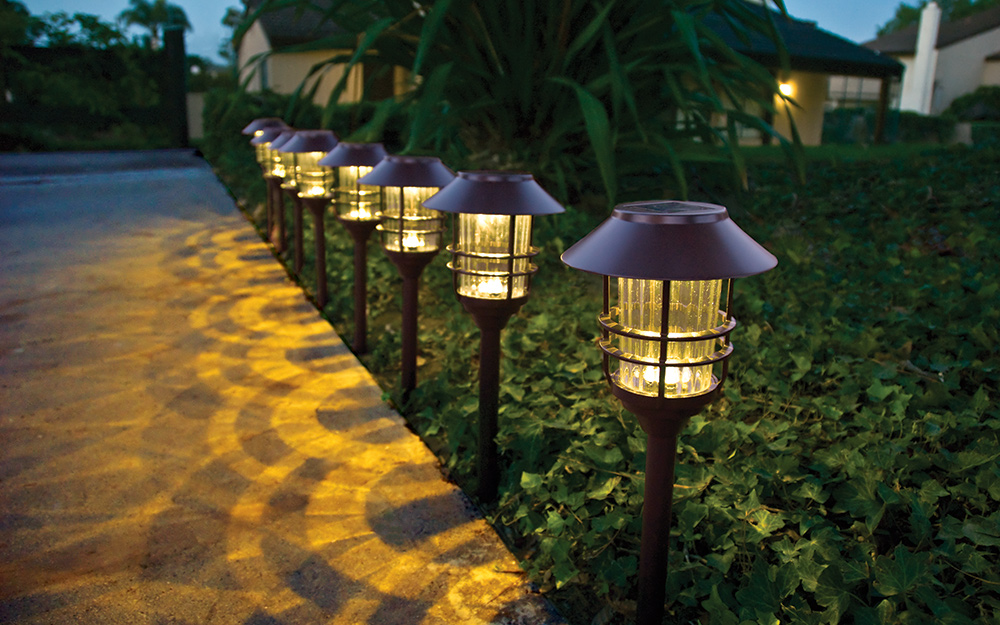 Install path lights along the walkway from your driveway to your entryway to ensure a safe walk for you and your guests.
One patio lighting idea is to use these types of lights to illuminate a path from your back door to your backyard.
If you have a direct walkway to your patio from your front yard, to use these pathway lights to brighten the way.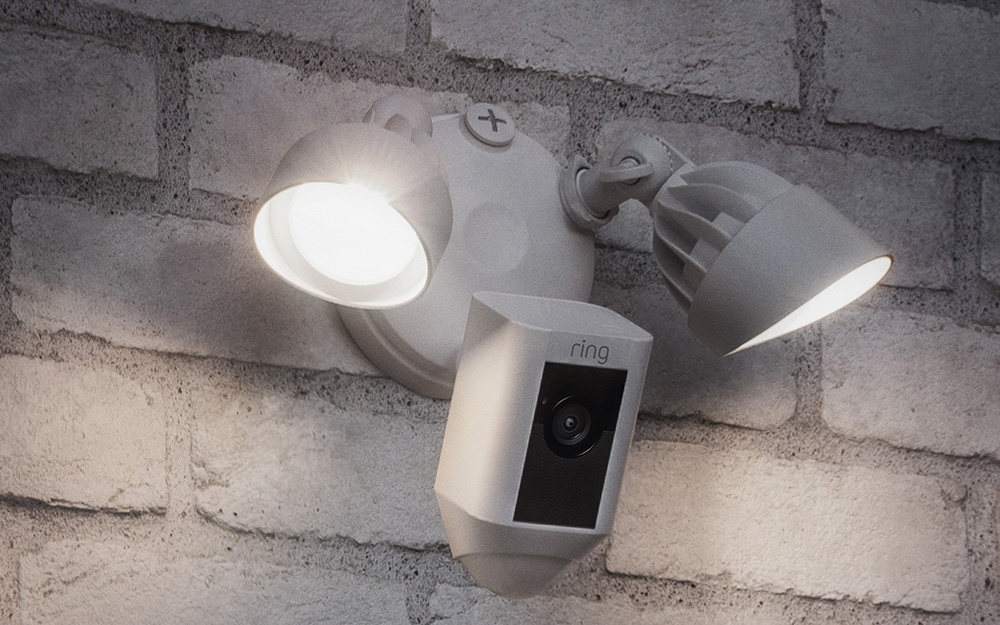 Flood lights can illuminate a stairway, dark garage or entryway.
They discourage intruders and light the way for you and your family when you return home after dark.
Position LED flood lights at least 9 feet from the ground so they cast a wider beam of light and are not readily accessible.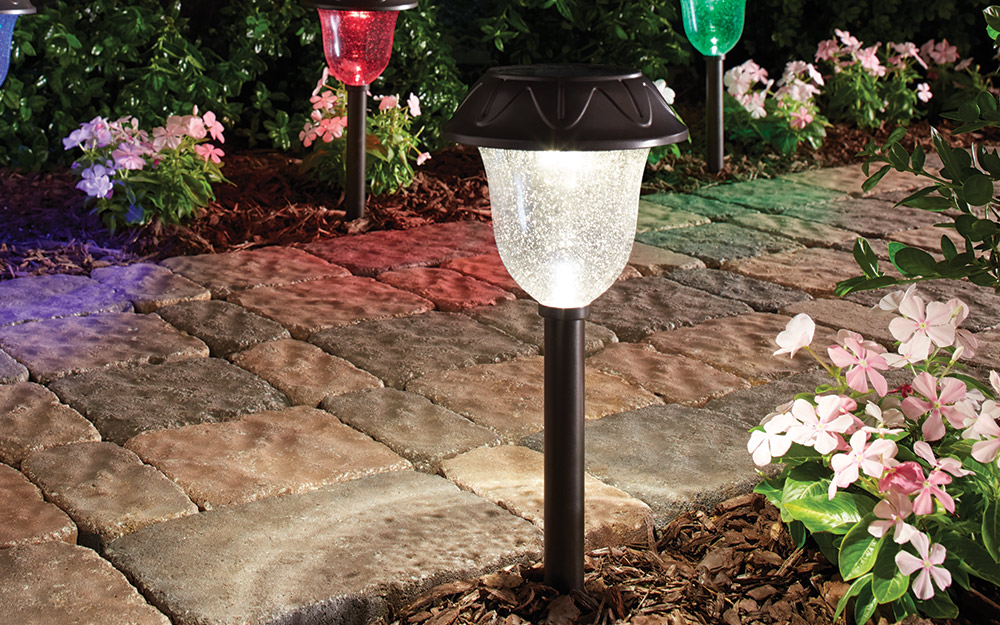 Add landscape lights like outdoor wall lights, post lights or flush-mounted lights to highlight the beauty of your home and surrounding landscape.
Adding wall lights and outdoor ceiling lights to the outside of your home can accentuate architectural features, illuminate your door or porch and make guests feel welcome.
Flush-mounted lights installed in the decking are designed to be walked on without damage to illuminate stairs, benches and railings for safer walking at night.
Install well lights, spotlights or up lights around flowers, shrubs and trees to highlight their beauty at night and give a sense of depth to your landscape. Look for weather-sealed lights to ensure long-lasting beauty.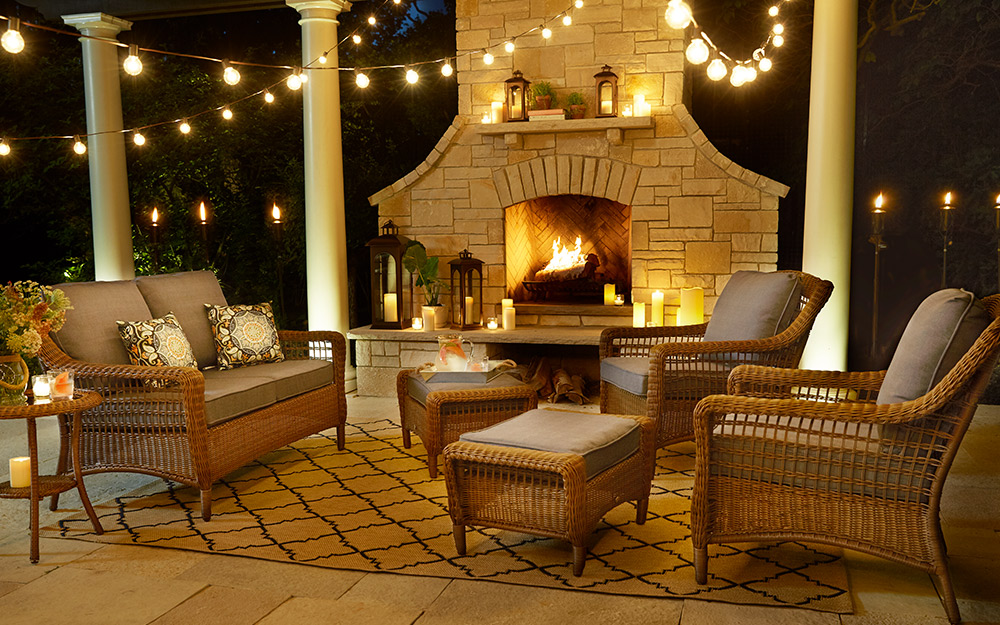 Some of the best outdoor lighting to create the perfect atmosphere for a party or the right ambiance for a romantic evening are rope lights, string lights or post lighting around a patio or pool.
Post lighting along your driveway or walkway can also add style while welcoming visitors. Stagger lights to avoid an "airport runway" effect.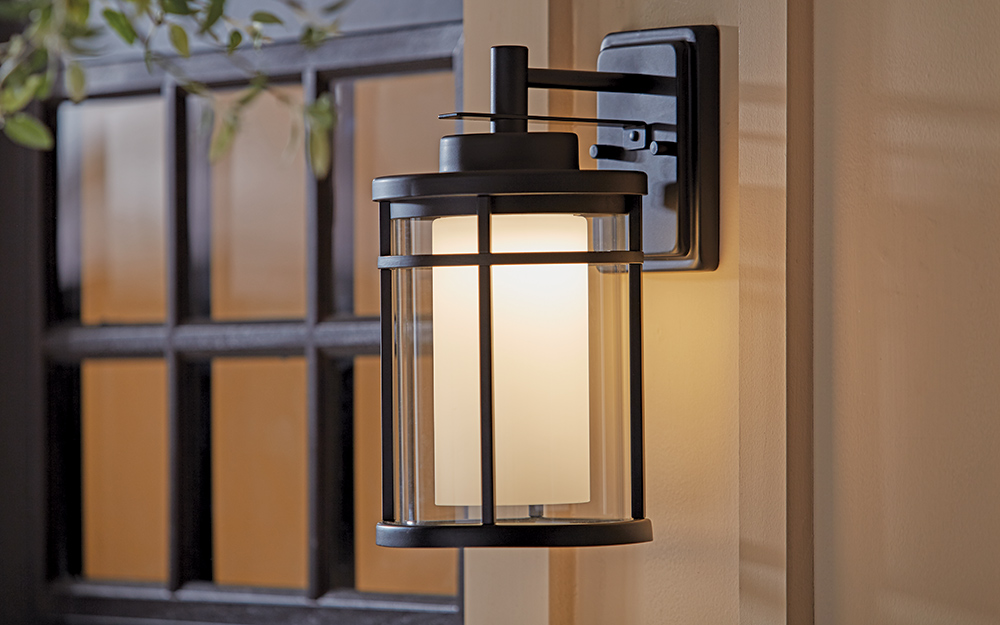 Safety and Security Lighting:
Placement:
Fixtures:
Accent and Decorative Lighting:
Placement:
Front Door
Porch
Patio
Pool
Fixtures:
Wall Lights
Lanterns
Pendant Lights
Post Lights
Landscape Lighting:
Placement:
Walkway
Garden
Trees
Shrubs
Fixtures:
Walkway Lights
Well Lights
Spotlights
Path Lights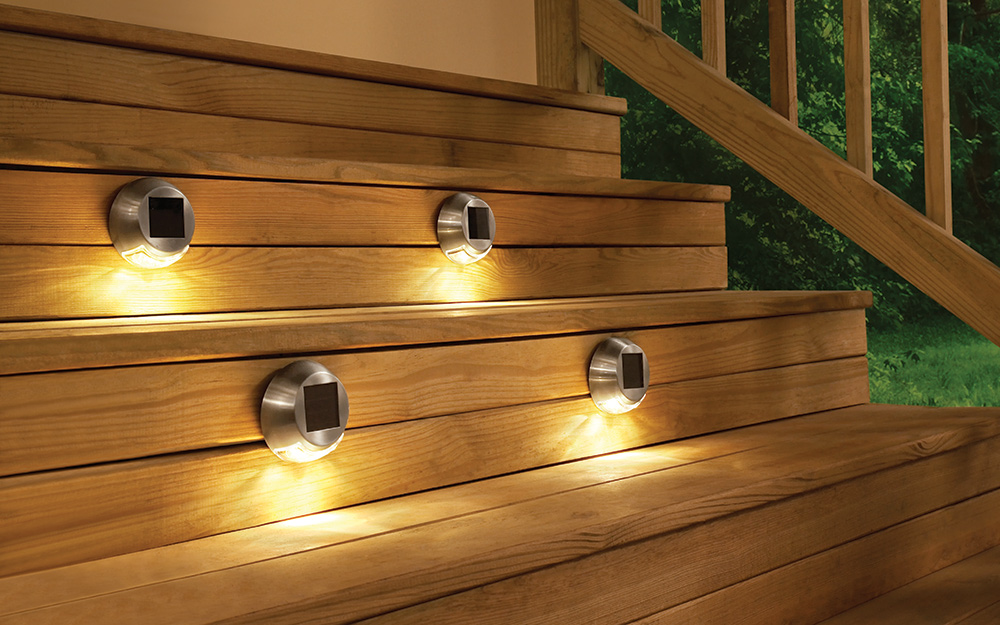 There are three outdoor lighting ideas to consider for powering outdoor lights: solar powered, line voltage and low voltage.
Solar powered lighting requires no wiring but must be installed where the fixture will receive plenty of sunlight (at least 6-8 hours) to provide illumination at night. Installation is easy and solar lights are perfect for illuminating areas where power is inaccessible.
Line voltage lighting operates at 120 volts, the same voltage as the appliances in your home. Installing these fixtures outside requires the use of conduit to protect the wires and an electric junction box, rather than an outlet, to power the fixtures.
Low voltage lighting operates at 12 volts, making it safer to work with, more energy efficient and easier to install and move. Components include a power pack or transformer, low voltage cable and low voltage outdoor lamps.