When researching kitchen cabinets as part of a kitchen remodel, it's important to know that you have options: custom cabinets and in-stock styles. Both have their pros and cons. Choosing between in stock and custom cabinets can be confusing. Use this guide to learn the differences so you can make the best choice for your kitchen makeover.

SHOP CABINETS NOW
In-Stock Cabinets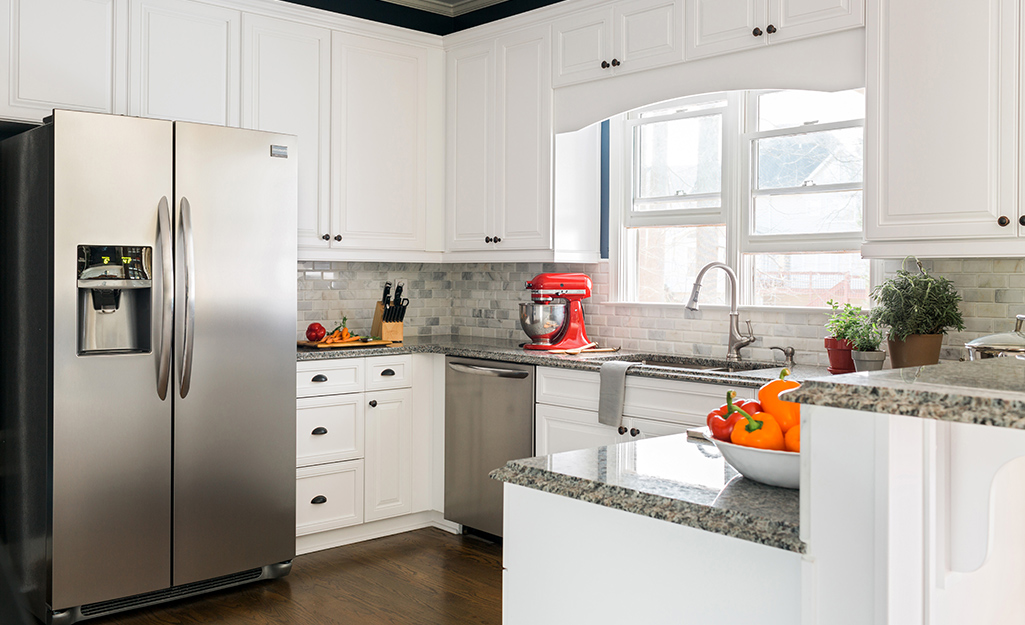 In-stock cabinets, also known as stock cabinets, refer to cabinet boxes that are built by the manufacturer based on industry-standard styles and measurements. 
They are pre-built and usually ready for installation within a few days.
Design and finish options are a bit limited, but simple accents like cabinet hardware can help elevate the look. 
These are usually more affordable, making them a great option when cost is a major factor.
Custom Cabinets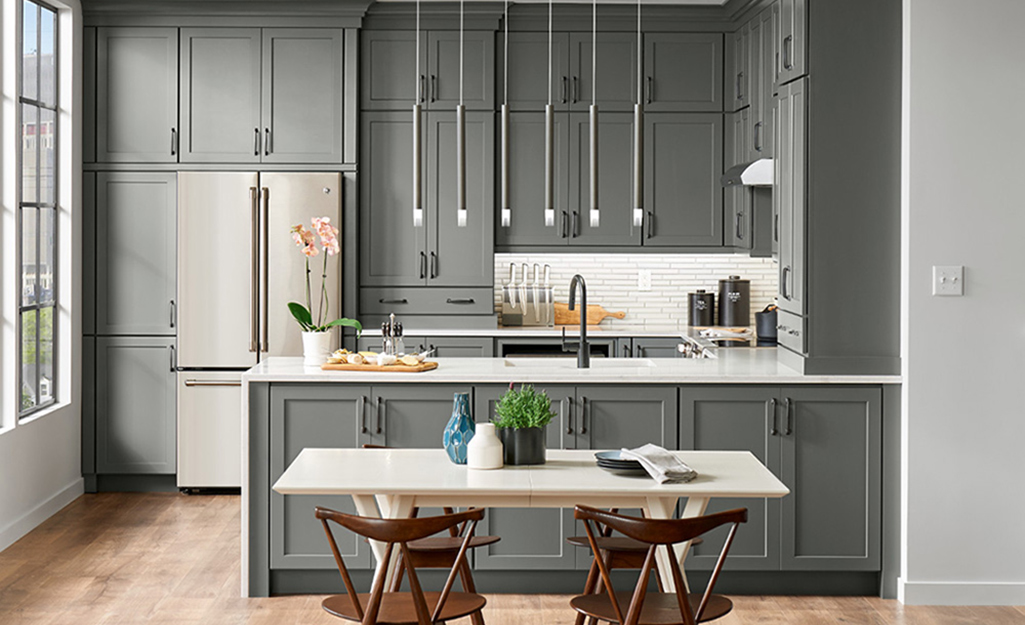 A custom cabinet is uniquely designed to fit your space and design specifications, whereas a stock cabinet has predetermined measurements.
This option is more expensive since it's made to order to suit your needs.
These are ideal for kitchens with an irregular shape or tricky corners to navigate.
Since they're custom made, in-home delivery can take up to nine weeks or more.
In-Stock Cabinets vs. Custom Cabinets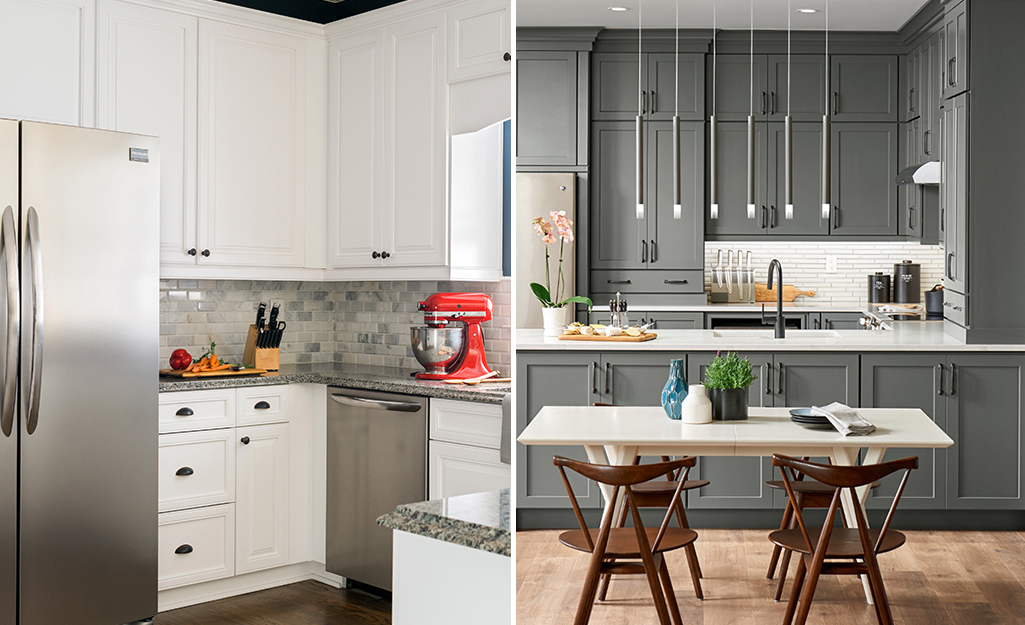 In-stock cabinets are a convenient choice because of their price point as well as their immediate availability. You may be suprised at the wide selection available, so make sure to check them out before making any decisions.
Strong Construction: These are built using composite case construction for durability and strength. 
Classic Styles: Homeowners can choose from fresh, on-trend, yet timeless colors and door styles.
Fast Availability: These are available for in-store pickup or for shipping in as little as 3 days. 
Convenient Upgrades: Accessorize with everyday accessories such as trash pullouts, organizational drawers and more. 
Custom Cabinets: 
Custom: Make a statement with a variety of colors and material combinations. 
Premium Personalization: Personalize them with decorative moulding and glass door upgrades.
Superior Versatility: Modify cabinet depths, widths and heights to fit your exact space. 
Premium function: Select from a wide array of storage and organization accessories to make every cabinet as functional as possible. 
Whether you choose in-stock or custom cabinetry, you're sure to find everything you need at The Home Depot. Both choices are great depending on your budget and the look you're going for. Use The Home Depot Mobile App to view our entire collection of cabinet choices and to find what you want.
Explore More on homedepot.com