The right gutters can protect your home from water damage. Most homeowners select budget-friendly white aluminum or vinyl options. Gutter materials such as copper or zinc can require a higher upfront investment. Specialty gutters for homes such as European or Victorian ogee offer a more elegant, distinctive look. Read on to learn about the types of gutters, gutter materials and gutter styles available. 
How Gutter Systems Work
Here are the basic gutter parts and how they work together: 
Gutters catch rainwater and come in sections.
End caps are used to close the end of a gutter section on the roof.
Downspouts bring the water down and away from the house.
Elbows are angled and change a downspout's direction.
Brackets or cleats secure the gutter system to the roof of the house. 
Choosing the Right Gutters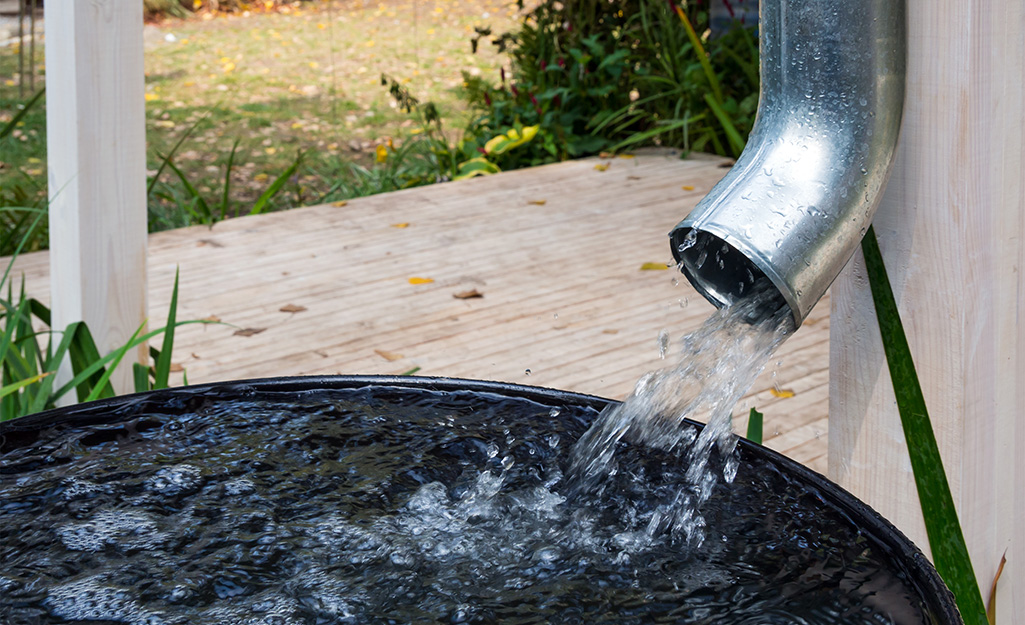 The type and size of the gutter system you choose should be able to handle all the rain your home gets in a year. You can also add additional or oversized downspouts to improve drainage, if necessary. 
Gutter downspout sizes are 3 to 6 inches wide. The larger a gutter downspout, the more water it can drain away quickly. However, if a gutter downspout is too large, it can look unattractive. Most downspouts are rectangular, but they can also be round or square. Decorative boots for downspouts are also available. You should have enough gutter downspouts to effectively handle the size of your entire gutter system. A good rule of thumb is to install one for every 35 or so linear feet of gutter. 
Another important part of choosing the best gutters for your home is the look. Some types of gutter materials look better on a home than others. What materials you choose will depend on your budget.
Tip: Have a professional installer calculate exactly what size and how much gutter you will need in your region.
Rain Gutter Styles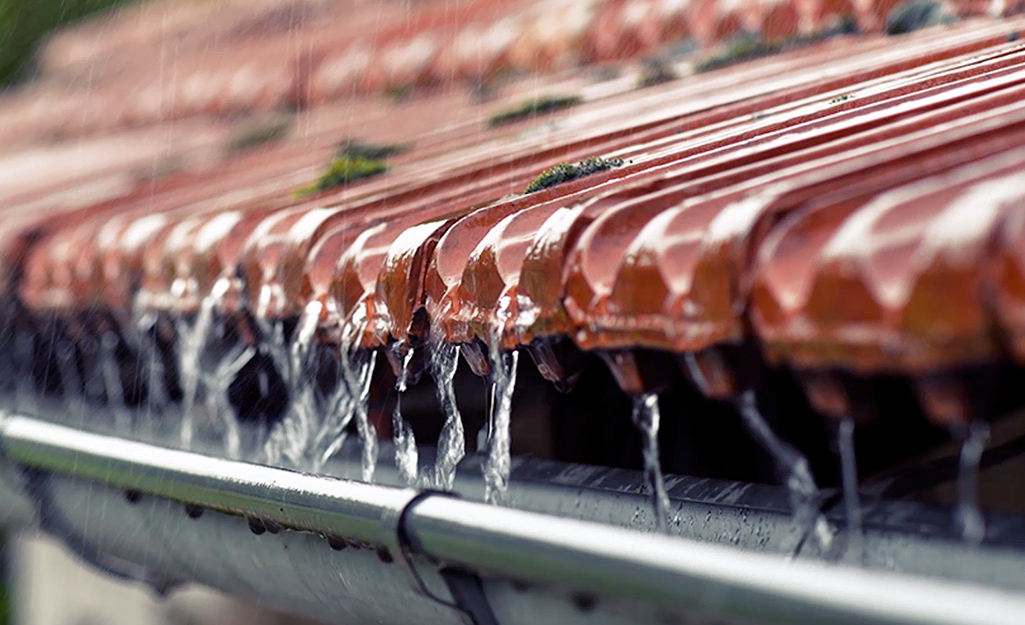 Rain gutters come in two popular shapes. There's the k-style gutter and the half-round gutter. Both types of gutters have their own pros and cons. Half-round gutters are lightweight, easier to clean and simple to install. A k-style gutter in the same inch width as a half-round can handle twice as much water. However, k-style gutters are harder to maintain and may require a professional installer. 
K-Style Gutters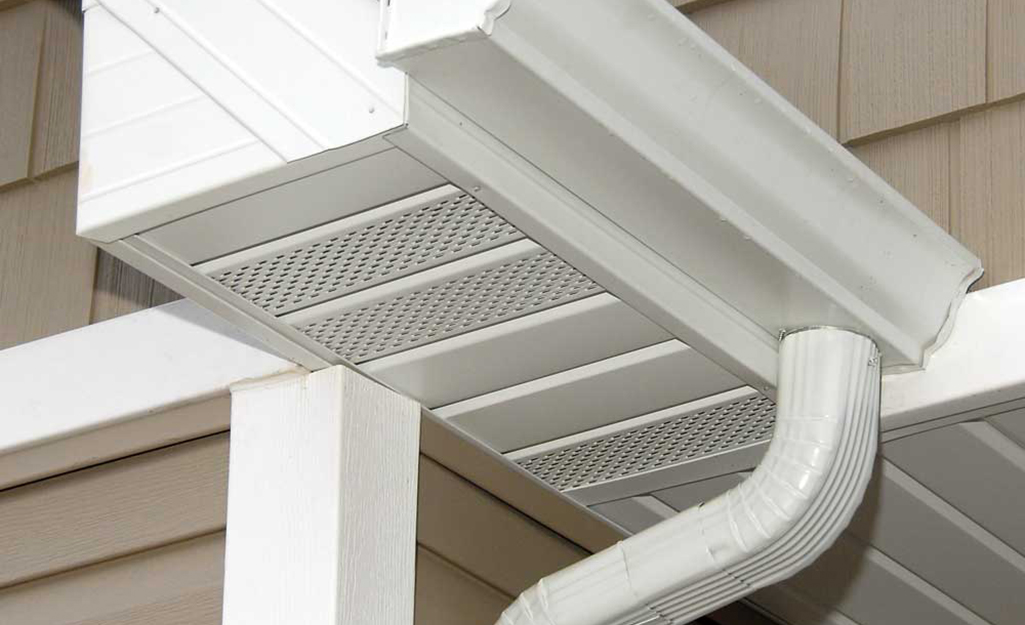 Despite their name, K-style gutters don't look like a "k." The front of the gutter is usually curved. K-style gutters are the most common option and provide optimum drainage. A standard 5-inch k-style gutter can handle annual rainfall for most houses in most of the U.S. They come in 5-inch to 6-inch widths. Most times, these style gutters are installed with rectangular downspouts. 
Half-Round Style Gutters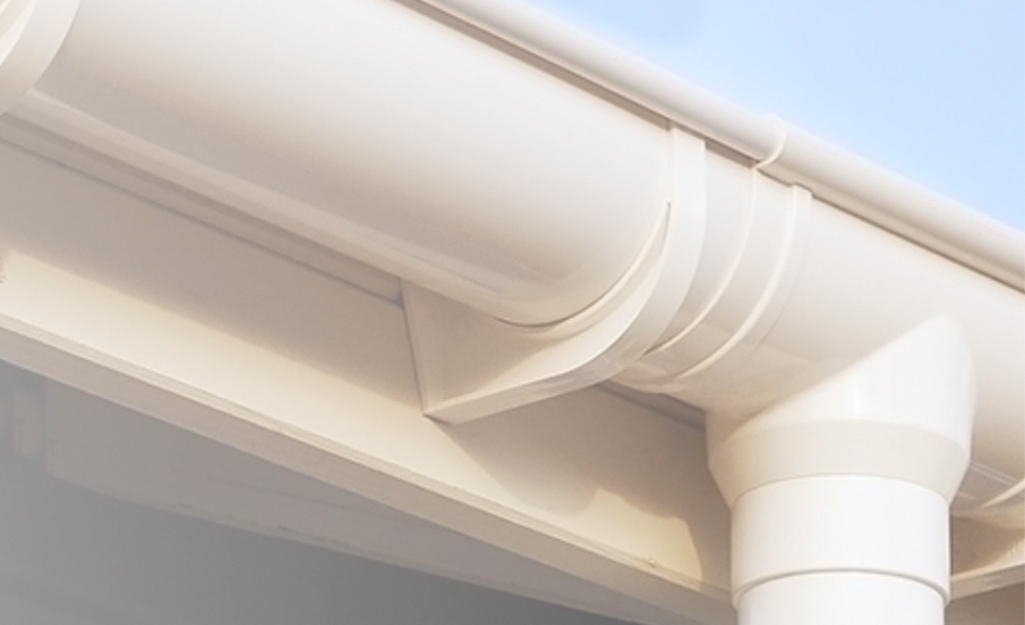 Half-round gutters feature a semicircular trough with a curved lip. They fit well and look best on traditional, older brick homes. Half-round gutters catch water efficiently but need help draining water away from your home. They work best with round downspouts. 

Gutter sizes for a half-round gutter are 5 to 6 inches wide. If you live in a historic area, you might be required to install this type of gutter.
Types of Gutter Materials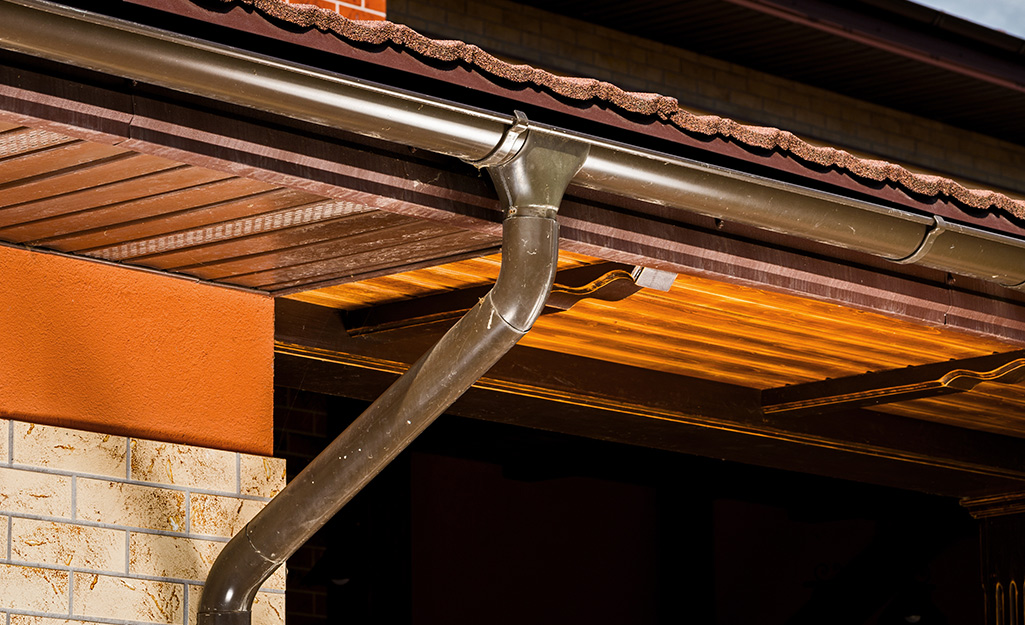 Gutters for homes can be made from several different kinds of materials. The material you choose will depend on which gutter styles look and work best for your home and budget. Here are the most popular materials:
Aluminum gutters are budget-friendly, rustproof, lightweight and come in a wide selection of colors. They are the most popular choice if you plan to install your own gutters.
Vinyl gutters fit most budgets, come in several colors and are also a good choice for DIY installation.
Copper doesn't mold, mildew or rust. And when copper patinas, it creates a highly attractive color ideal for historic restorations and luxury dwellings. This type of gutter requires welding and is best installed by pros.
Zinc is rustproof, durable and can last longer than aluminum. It requires welding. Zinc's weathered matte gray color is ideal for historic restorations and luxury dwellings. If you live near the coast, you might invest in a material other than zinc because they don't hold up in salt air. Like copper, it is best installed by pros.
Steel is strong, long-lasting and comes in many colors. You can choose from rust-resistant galvanized steel, stainless steel or a specialty product called Galvalume. Steel gutters are heavy and difficult to install. They require ongoing maintenance to prevent rust. Professional installation is recommended.
Seamed vs. Seamless Gutters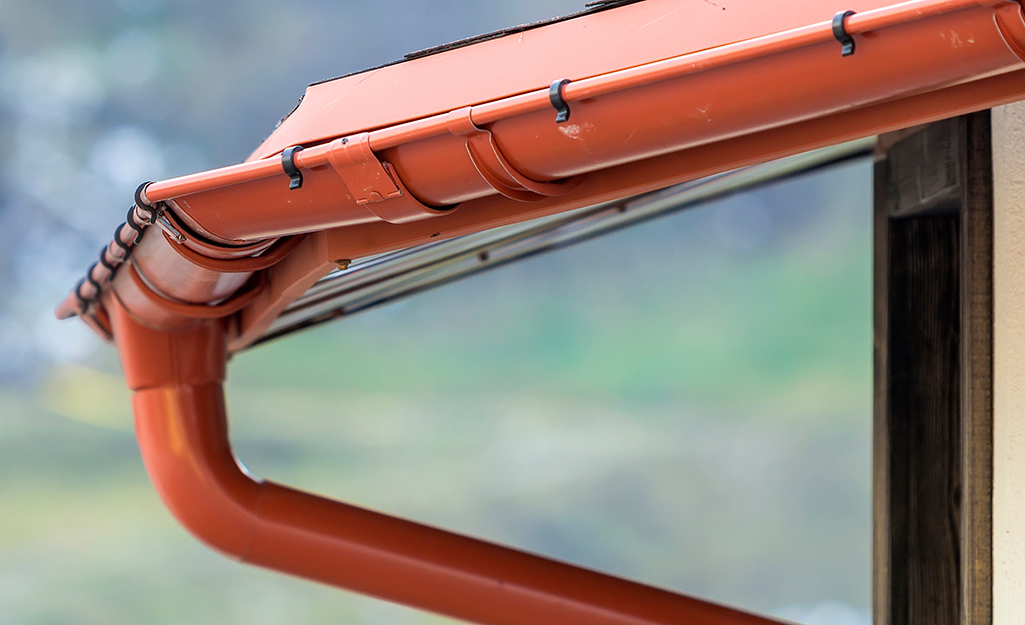 Aluminum or vinyl gutters are the most popular choice for homeowners. There are two types of gutters: seamed and seamless.
Seamed aluminum or vinyl gutters come in pieces that are joined together. This makes them very easy to install. However, they can leak and may need to be replaced more often.
Seamless fascia-style gutters are custom-made on site by professional installers. These type of rain gutters are made from aluminum using very few seams. 
Seamless gutters require a higher upfront investment than seamed gutters, but can last longer. They're popular in places with heavy rainfall because they can handle a sudden rush of water. 
Gutter Accessories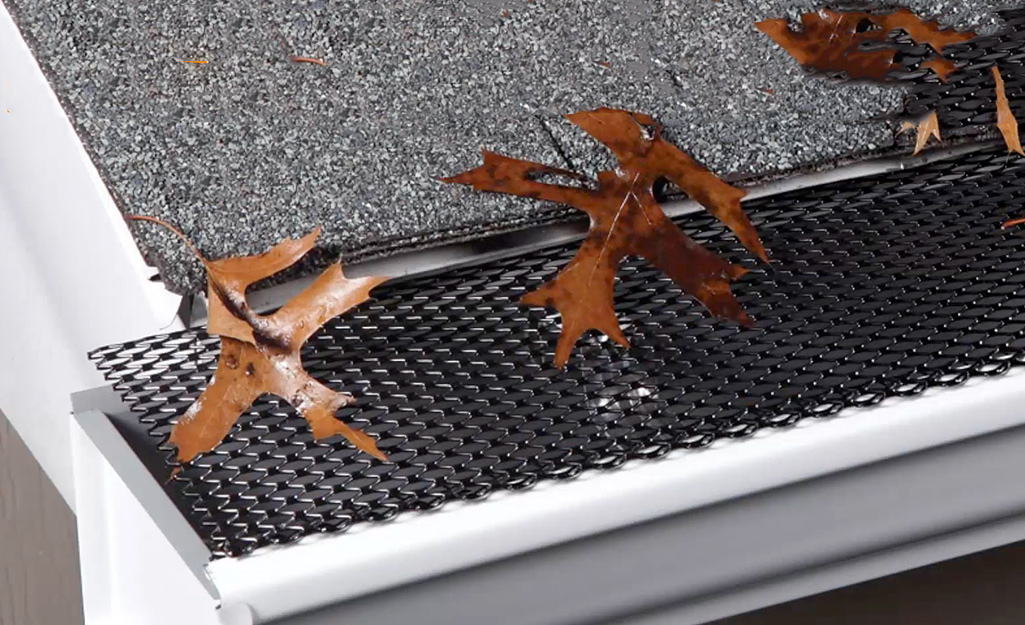 Once you choose the material and the best type of gutters for your house, add accessories that make them work better and stay cleaner. Keeping your gutters clean is essential for them taking rainwater off your roof and away from your house.
Downspout brackets secure downspouts to the house, protecting them against wind. Many come in decorative finishes and designs.
Gutter guards and strainers feature an aluminum hood and/or mesh screen to block leaves and other trash. 
Gutter cleaning tools make quick work of removing clogs and debris. 
Rain chains lead water from the gutter directly to the ground. They are especially good for houses with deep overhangs.
Conductor heads give downspouts more time to drain during extra heavy storms.
Gutters are responsible for handling the amount of rain your home gets every year. The best gutters for your home will both fit its style and protect it from water damage. Rain gutters come in k-style or half-round styles and are available in six kinds of materials. Budget-friendly vinyl or aluminum gutters are very popular and DIY friendly. Some homes look better with copper, zinc or other specialty finishes. When you're ready to replace or repair your gutters, The Home Depot can help with professional gutter installation.
Explore More on homedepot.com