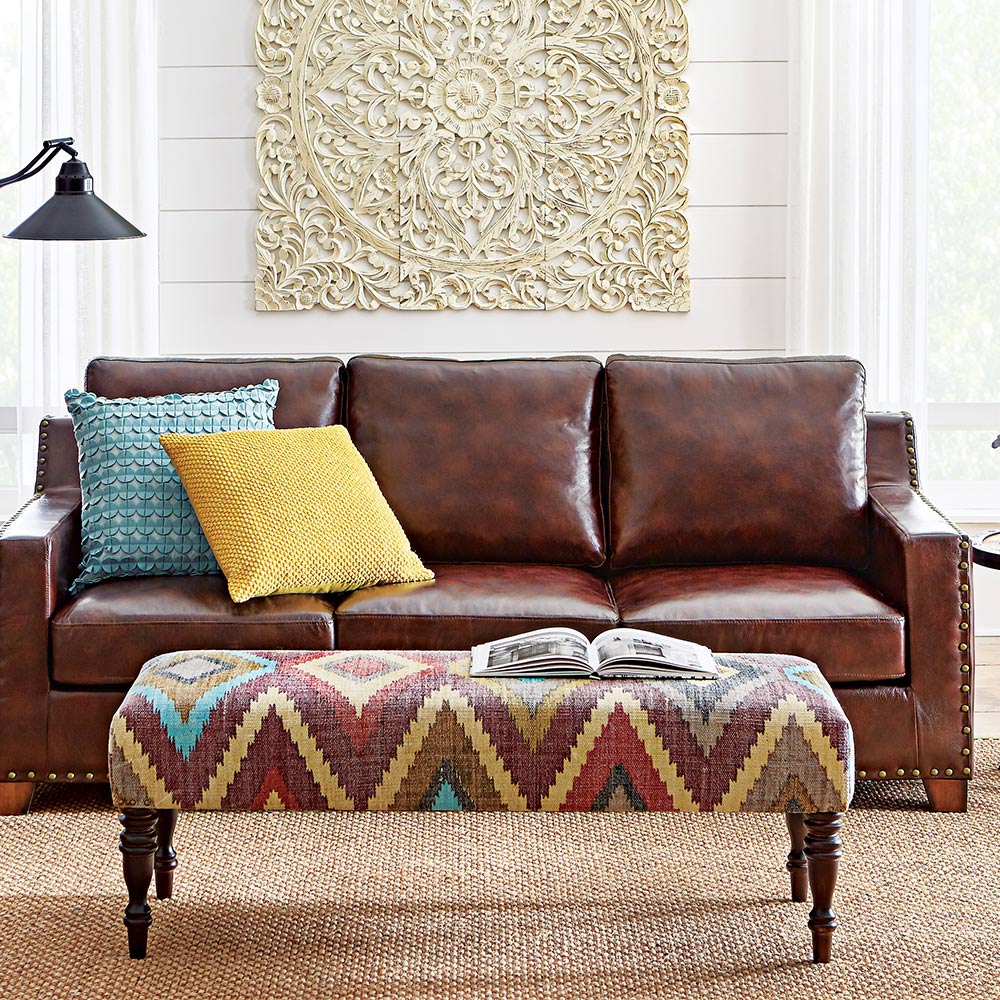 Leather is a great choice for furniture because it's easy to care for and makes the space feel luxurious, but not all leather furniture is created equal. Leather is a material made from cow hide. This hide can be split into layers and used in different ways to create very different looks. Understanding the types of leather for furniture will help you choose pieces that best suit your style. 
Read on to learn the differences in leather grades for furniture.
Full Grain Leather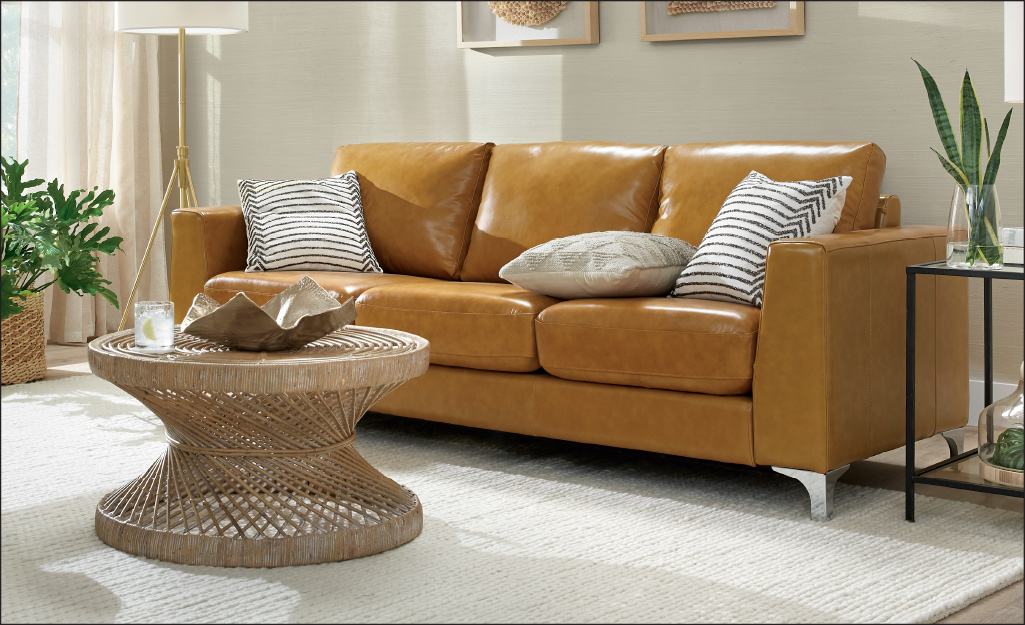 When something is said to be crafted of full grain leather, that means it includes both the top layer and the second layer. This is called the split. Since it includes two layers, full grain leather can be very stiff, but it's also incredibly durable. 
This naturally breathable material will absorb the moisture and oils of your body as you sit on it, developing a rich sheen over time. A full grain leather couch, for example, will look well-loved after a few years.
Top Grain Leather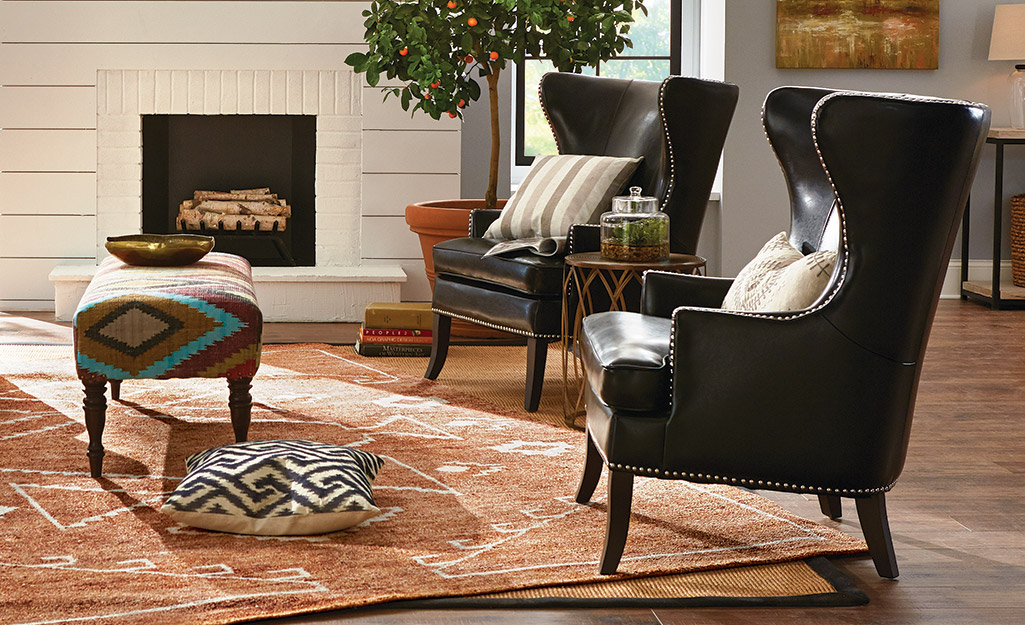 When the top layer is used without the split, it is referred to as top grain leather. This material is much thinner than full grain leather, making it far more flexible. 
This leather starts out supple and continues to soften over time. Furniture made of top grain leather will often feature a topcoat that provides a protective finish, making it resistant to dirt and stains.
Bi-Cast Leather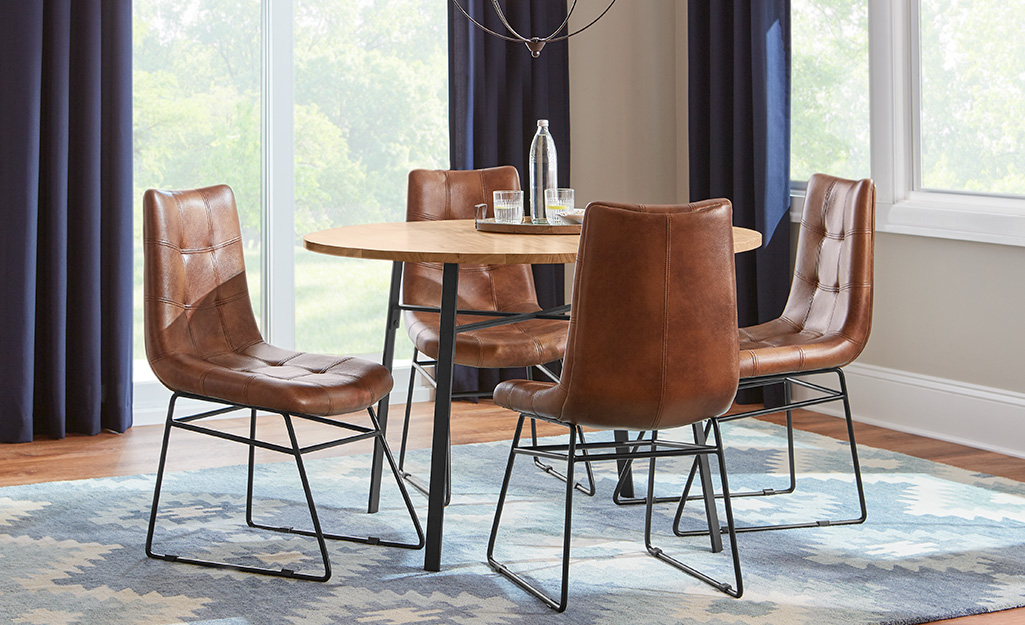 Bi-cast leather also uses the split grain, but it features a polyurethane topcoat on the split grain that gives it the look of top grain or full grain at a lower price point. 
Unfortunately, bi-cast leather is still not as durable as the more expensive alternatives. It needs to be treated regularly to prevent cracking.
Bonded Leather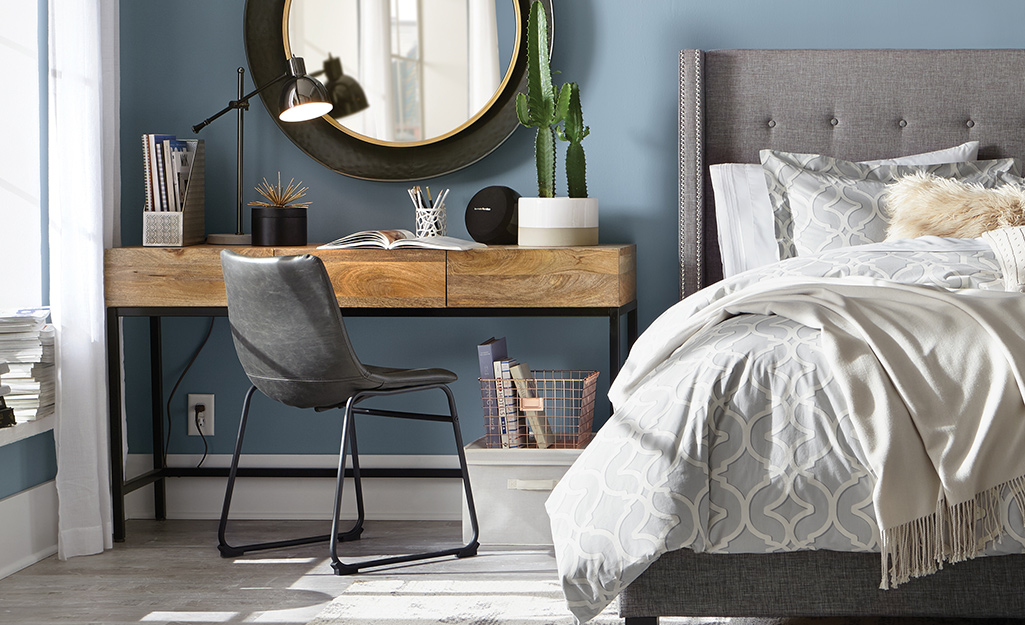 Bonded leather is a term frequently associated with furniture, and it's often priced lower than full grain or top grain leather furniture. Bonded leather is created by taking scraps of leather and combining them with an adhesive material. In the end, only about 17-percent of the material is really comprised of leather, but it does offer the look, feel and smell of leather. 
Bonded leather is not as durable as full grain or top grain leather and can scratch, crack and peel away from its backing over time. Because it's so much more affordable than other leather forms, it is still a popular choice for furniture. You may also see bonded leather referred to as blended leather.
Royalin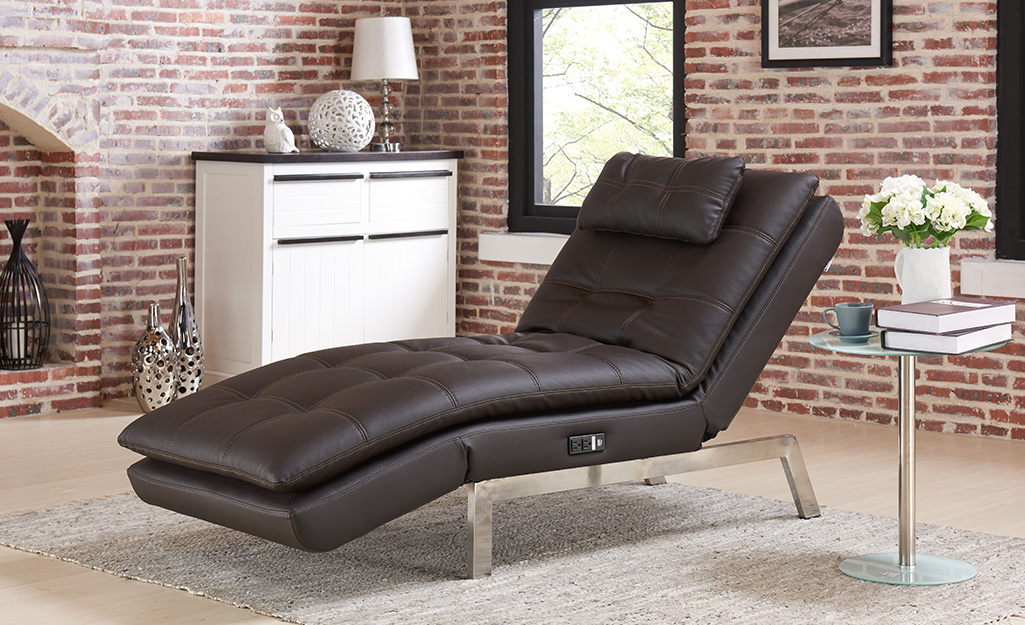 Royalin is a type of leather used by many high-end European furniture companies. This is a natural leather that usually features a pebbled finish and can include hide markings, such as scars or scrapes. 
This type of leather is expensive because of its authentic look. It can easily absorb oil from the skin which may alter the appearance. For that reason, it is highly recommended that Royalin leather is coated with a protective varnish. This is ideal for furniture in spaces like a formal sitting area that doesn't get as much foot traffic.
Other Leather Types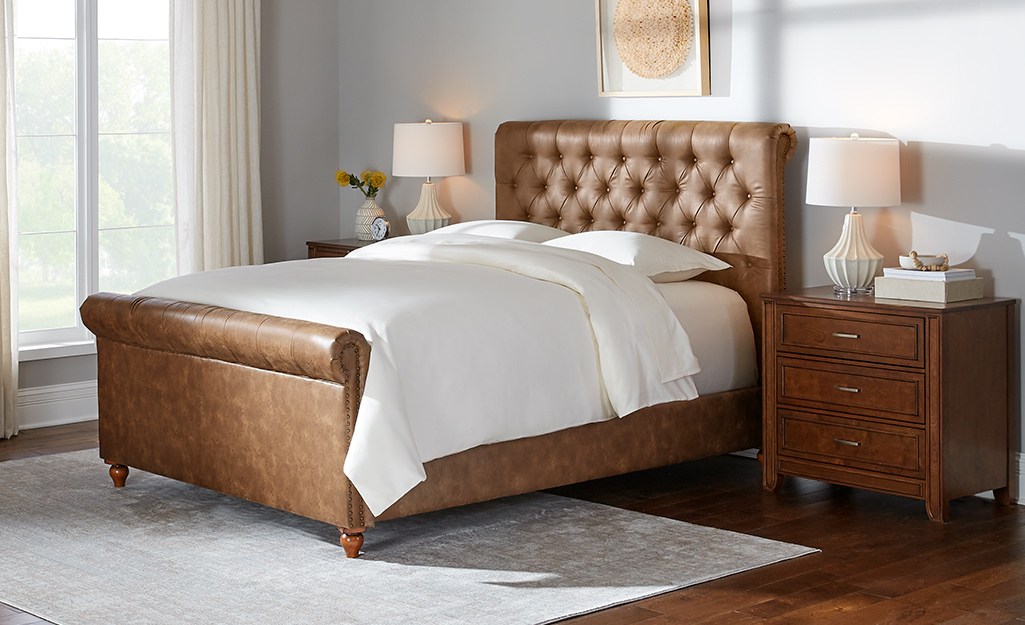 Split grain is the thin, center layer of leather. This center cut of leather is rarely found on sofas or significant pieces of furniture because the texture is rougher and less durable. The split grain is the layer of leather commonly used for suede and other types of apparel.
Nubuck is a specific type of leather that provides the look of suede but is actually crafted from the rawhide of cattle. It is not durable on its own, which is why it is often topped with a waterproofing treatment to help maintain its appearance.
For those who don't want animal products in their home, faux leather is an alternative. This man-made material continues to improve and can closely resemble the real thing. Quality faux leather furniture can be incredibly durable and is a great choice for bedrooms, living rooms and dining rooms.
Caring for Leather Furniture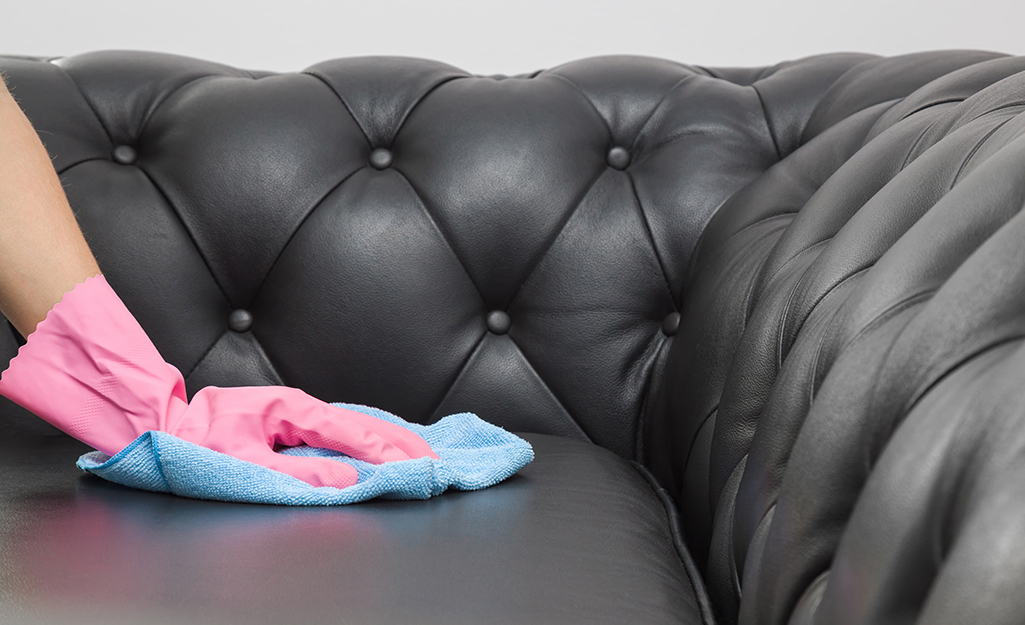 Leather living room furniture is an investment. Prolong the look and feel of your leather by learning how to care for it properly. When purchasing any leather furniture, refer to the manufacturer's instructions for proper care. 
Top grain leather will be treated differently than suede or faux leather. There are also a number of leather and faux leather cleaning supplies available to help you remove light layers of dirt. Occasionally treating the leather with a conditioner will help keep it supple and prevent cracking.
When it comes to finding the best leather for a sofa for your needs, it comes down to balancing the quality of the leather against your budget. If you have pets or young children, choose top grain leather over full grain leather, as it will show fewer signs of wear over the years. 
Royalin, full grain and top grain leathers will always be the best leather for furniture, but they will also come in as the most expensive of the leather options. Other styles, like bi-cast, bonded and faux leather, offer a similar look at a much lower price point. 
Explore More on homedepot.com