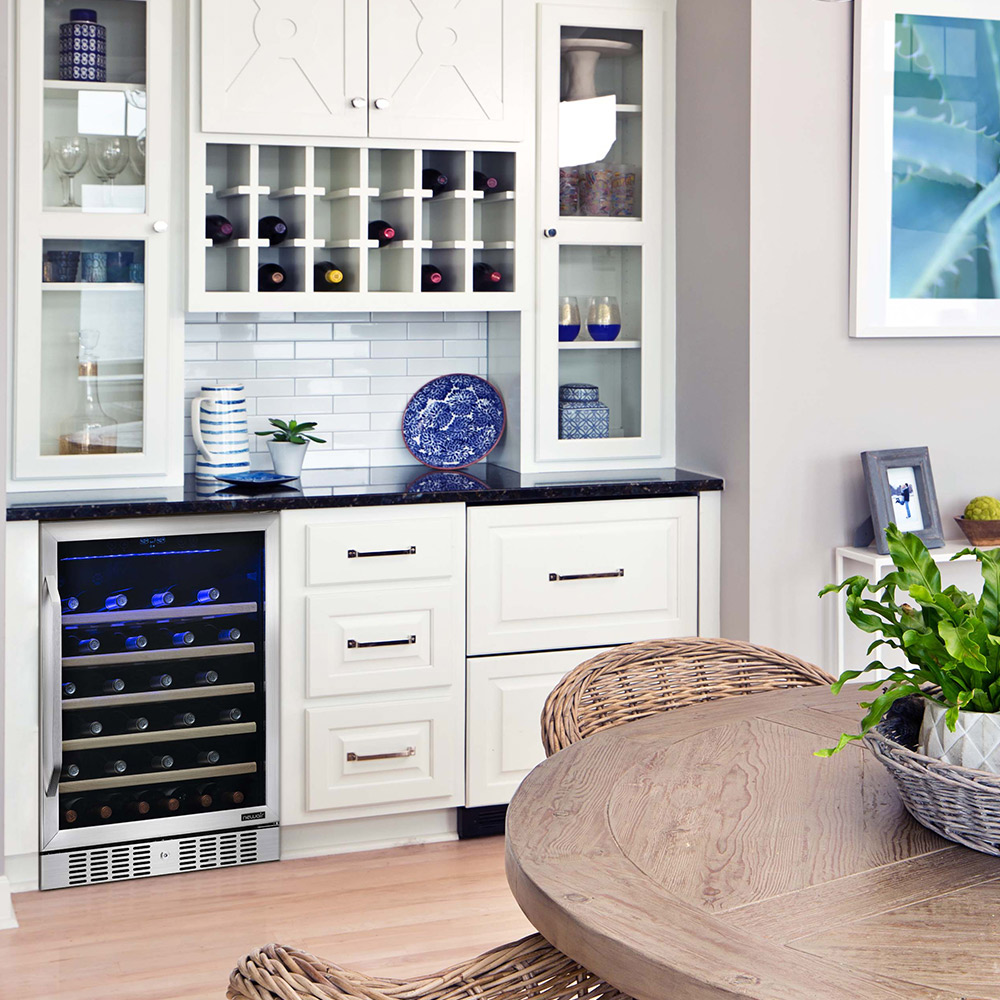 Whether you're a wine aficionado or you're just learning the difference in varietals, understanding proper wine storage is essential to getting the most out of the wine's flavor. While you can store wine in your home refrigerator, a dedicated wine cooler is actually the ideal storage device for wine. Also known as wine refrigerators, wine coolers ensure that your wine ages well and stays fresh until you're ready to enjoy it. This guide will break down the different types of wine coolers. 
Things to Consider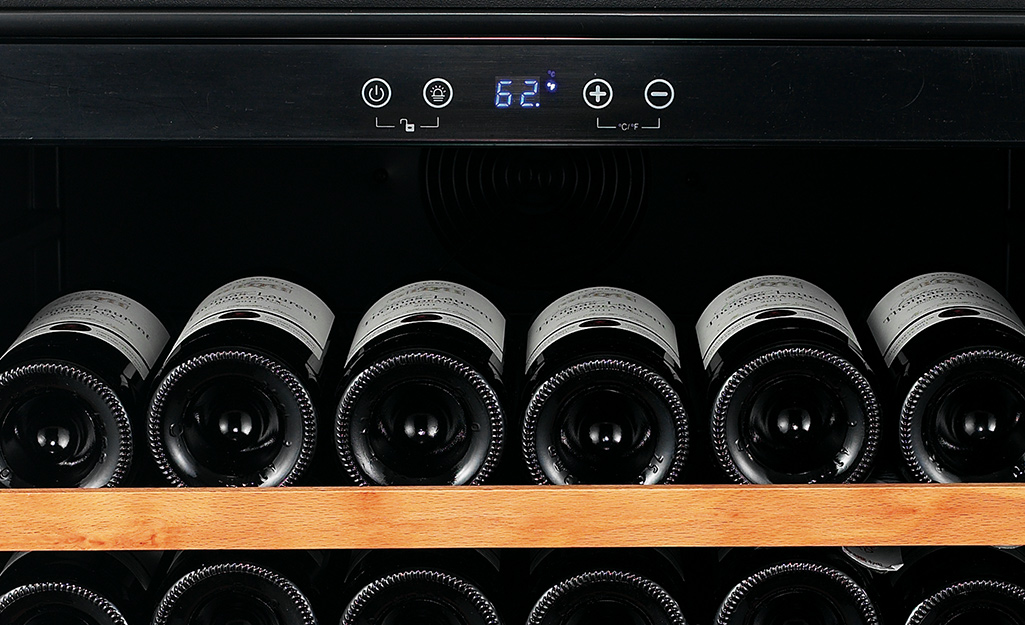 Though there are many varietals, wine itself is very delicate and can spoil or turn if it's not stored the right way. A wine cooler will keep your wine's temperature, light exposure and movement as balanced as possible. Here are some things to consider when shopping for different types of wine coolers. 
Temperature: Because a standard refrigerator typically cools food to around 38 degrees, it's too cold for storing wine. White and sparkling wines need to be kept between 40 to 60 degrees to maintain freshness. Red wine should be stored between 60-65 degrees.
Appearance: Choose the style that works with the rest of your home's decor. While stainless steel is a popular choice, a wood tone or black finish may work best in your home.
Budget: As always, keep your budget in mind.
Size of Wine Cooler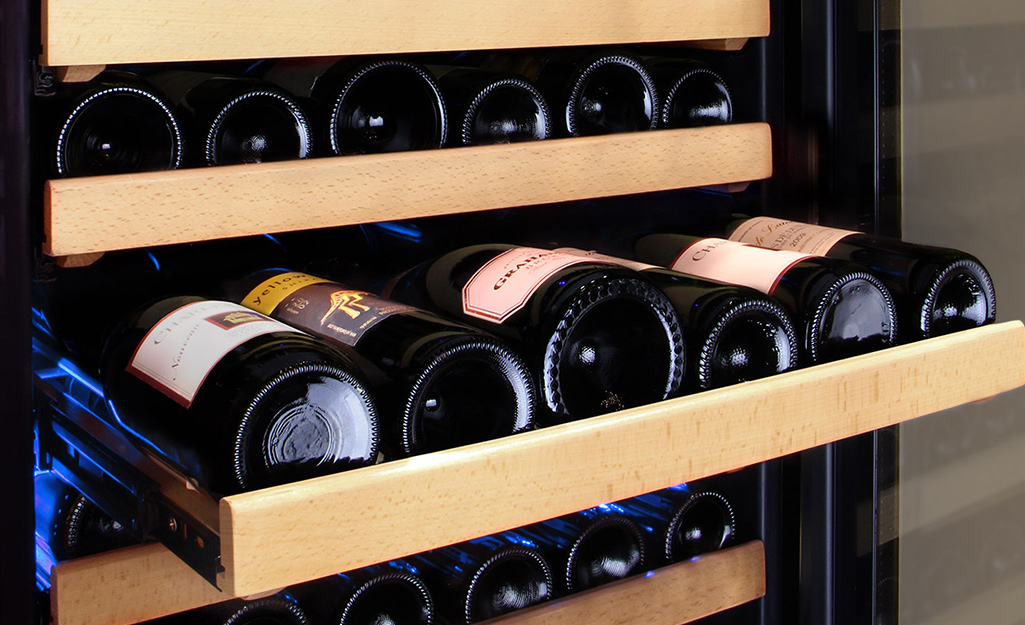 Consider the amount of bottles you plan to store. Wine is best stored on its side rather than vertical, so be sure you find a unit with spacious shelves, if you have many bottles to store. An average wine cooler should have room to store between 20 to 30 bottles at a time while larger wine coolers can store up to 60 bottles at once. 
Styles of Wine Cooler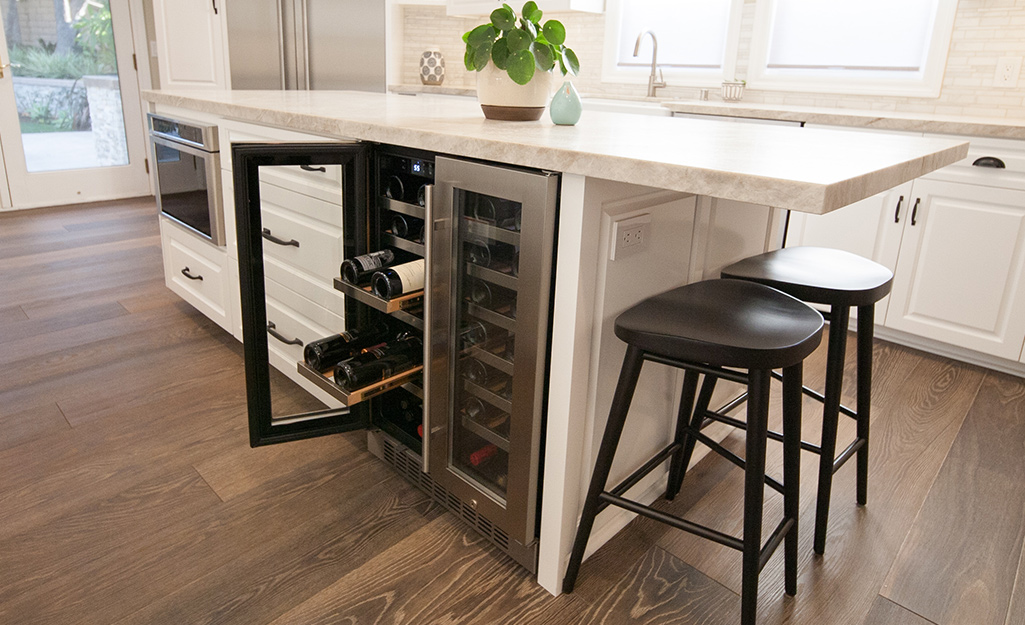 There are two styles of wine coolers available: freestanding and built-in. Determining which is right for you will depend on your kitchen layout, 
budget and overall needs. 
Free standing: Portable and easy to use in any room in the house, these units feature either rear or side vents, which means they require room to breathe and shouldn't be installed into cabinetry. This is ideal if you aren't planning to undergo a remodel.
Built-in: Made to be installed into cabinetry, these units feature front venting.
Cooling Zones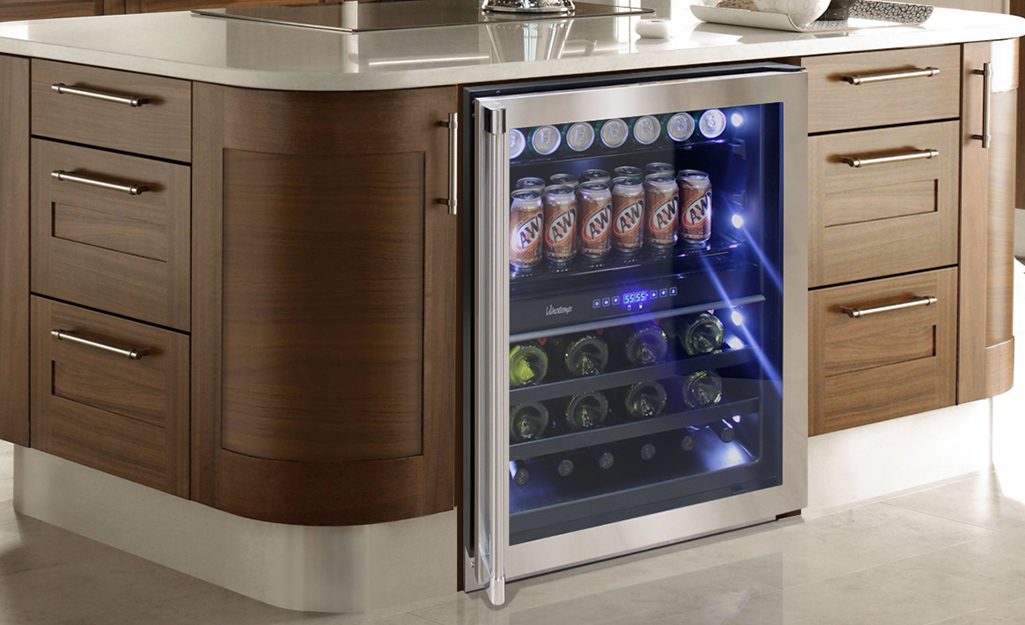 Narrowing down your wine cooler choice will also depend on the type of cooling zones you need. If you only collect red or white wine, then you will be all set with a single zone wine cooler. However, if you like to drink both, the right choice for you may be a dual, or double, zone unit. Here are the differences: 
Single Zone: 
Features only one storage space with one temperature to cool all wines
Cost effective
Best for one type of wine (red or white)
Good for long-term storage
Typically smaller than dual zone coolers
Features a partition and two separate cooling zones
Ideal for storing red and white simultaneously
May be larger than single zone units
Wine Cooler Noise and Efficiency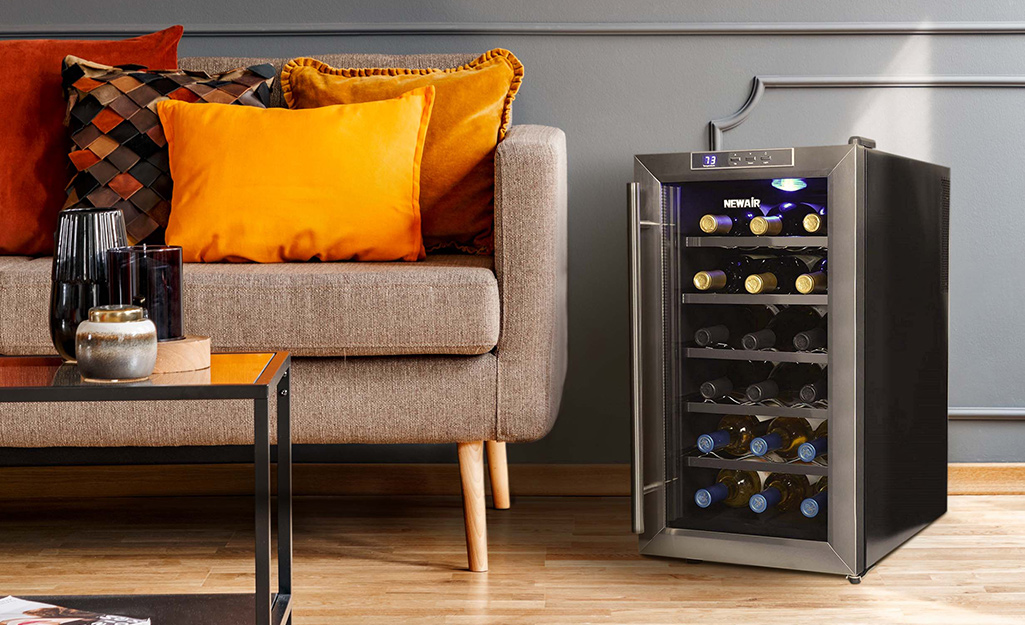 Wine coolers run on either thermoelectric or compressor systems. The differences between the two are based on energy levels as well as noise levels. The type you choose will depend solely on the size unit you need as well as your budget. Here are the features and benefits of each: 
Thermoelectric: Pushes electricity through a heat pump, pulling heat out of the cooler and keeping the cool air inside. 
More energy efficient than compressor systems
Lightweight
Because it uses a different cooling system, it will take longer to cool wine than a compressor system
Usually has less capacity for bottle storage
Quiet
Compressor: Compressor cools air by pushing chemical refrigerant through coils down the unit as soon as it detects that the temperature has increased inside. 
System works more like a standard refrigerator
Heavier than thermoelectric due to compressor unit
Cools wine rapidly
Able to cool more wines at once
Noisier than thermoelectric
Less energy-efficient
Other Features to Look For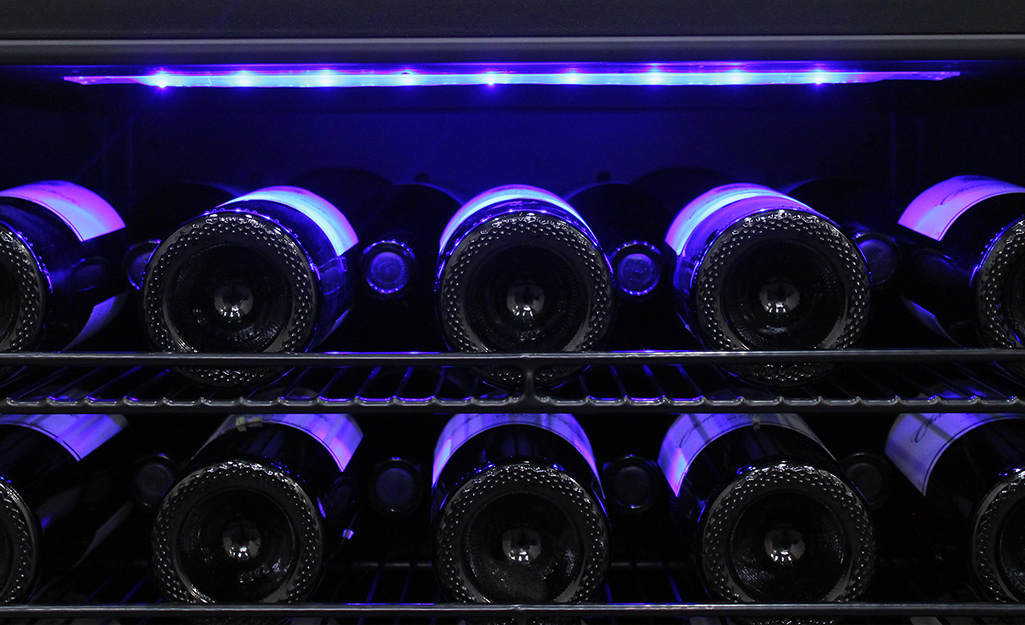 Lastly, there are few special features you may want to consider when shopping for your wine cooler. 
Safety: If you live in a home with small children, look for a wine cooler than features child locks. This will ensure bottles stay secure.
Protected glass: Choosing a cooler with triple pane glass or glass with UV protection will help reduce wine's light exposure.
Adjustable racks: Look for coolers with racks that can be adjusted to different heights.
Adjustable doors: Some coolers will allow you to switch the swing of the door. This will allow you to move the cooler and make sure that you can use it in any space you choose.
Take your time in shopping for wine coolers to ensure that you find one that best suits your needs. The Home Depot has a variety of wine coolers to choose from, and you can also shop for them using The Home Depot Mobile App.
Explore More on homedepot.com