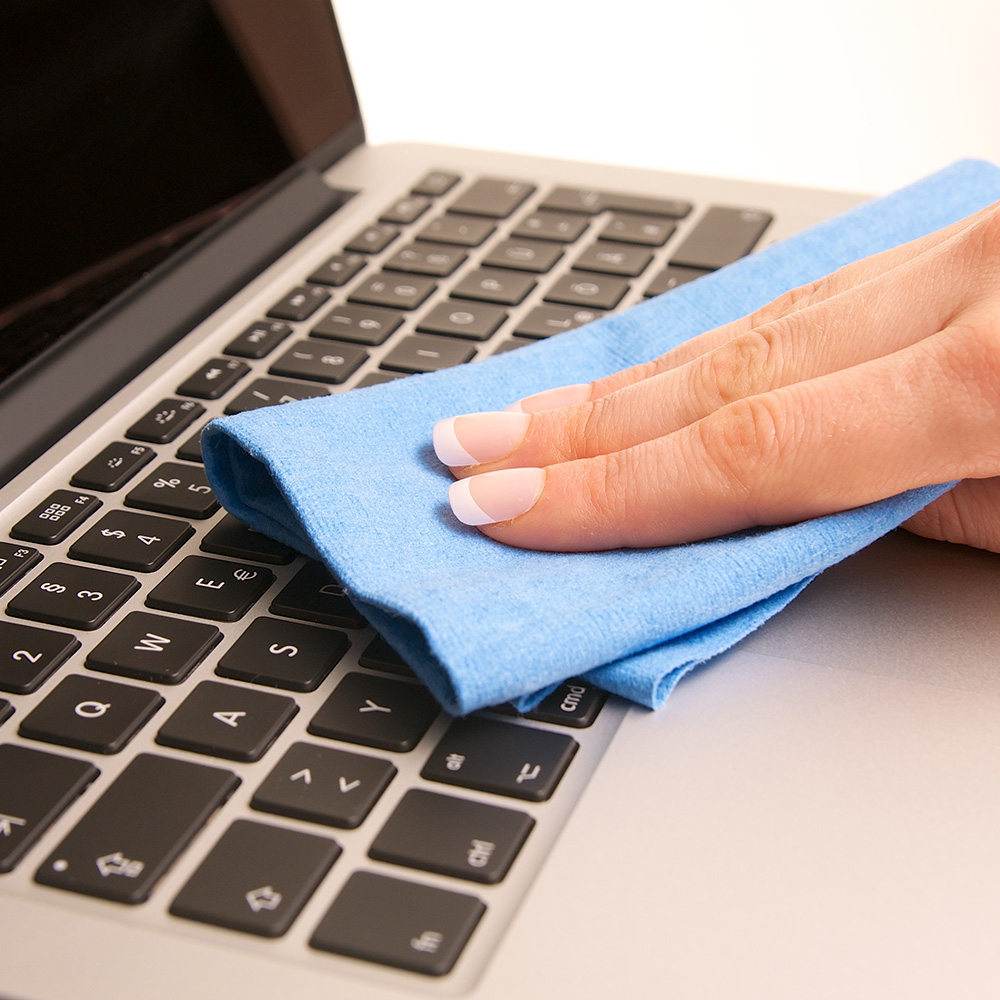 Home electronics and electrical devices can get dirty sooner than you may expect. Dust can quickly gather on televisions and other screens and surfaces, while fingers can leave oils, bacteria and smudges on keyboards, remote controls, smartphones and more. It's important to keep home electronics clean, especially during cold and flu season. It's easy to learn how to clean home electronics and ensure that your devices look better and last longer. 
Tip: Turn off any of your home electronics before cleaning. It's easier to see dirt and smudges when the screen is off, and you'll be unlikely to push any buttons by accident. 
1
How to Clean Computer Screens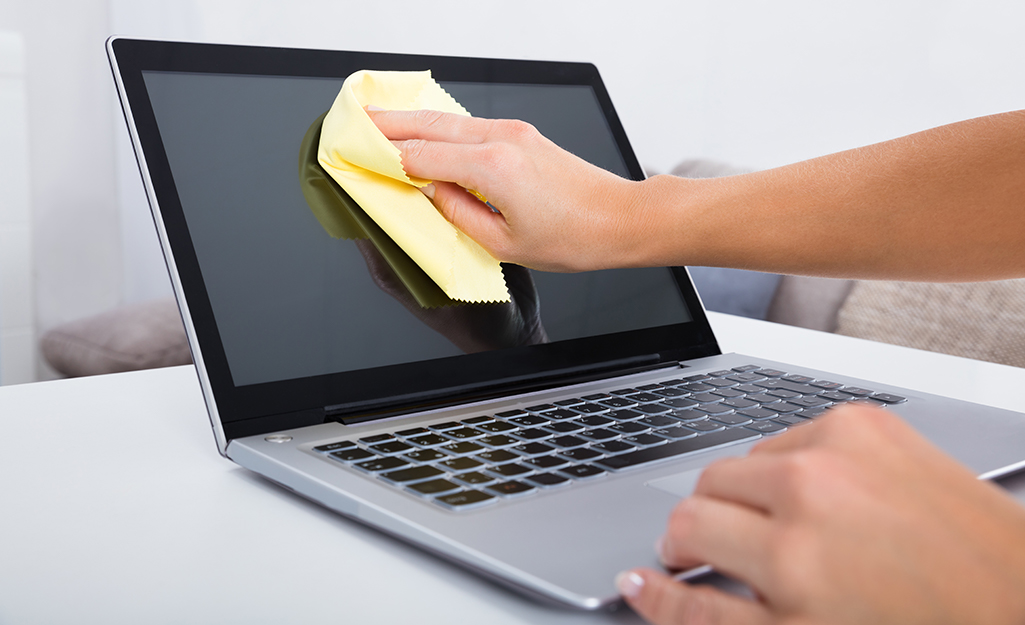 Computer screens gather dust easily, so consider giving them a quick dusting once a day with a clean microfiber cloth. 
Once a week, give the screen a more thorough cleaning.
Begin by turning off the laptop.
Dust with a microfiber cleaning cloth. 
Use an ammonia-free electronics cleaning wipe or lightly dampen a clean cloth with water and wipe from top to bottom in an S pattern. 
Do not spray water or screen cleaner directly onto devices, especially onto a screen. Oversaturating can cause water droplets to get into the interior. 
2
How to Clean Computer Keyboards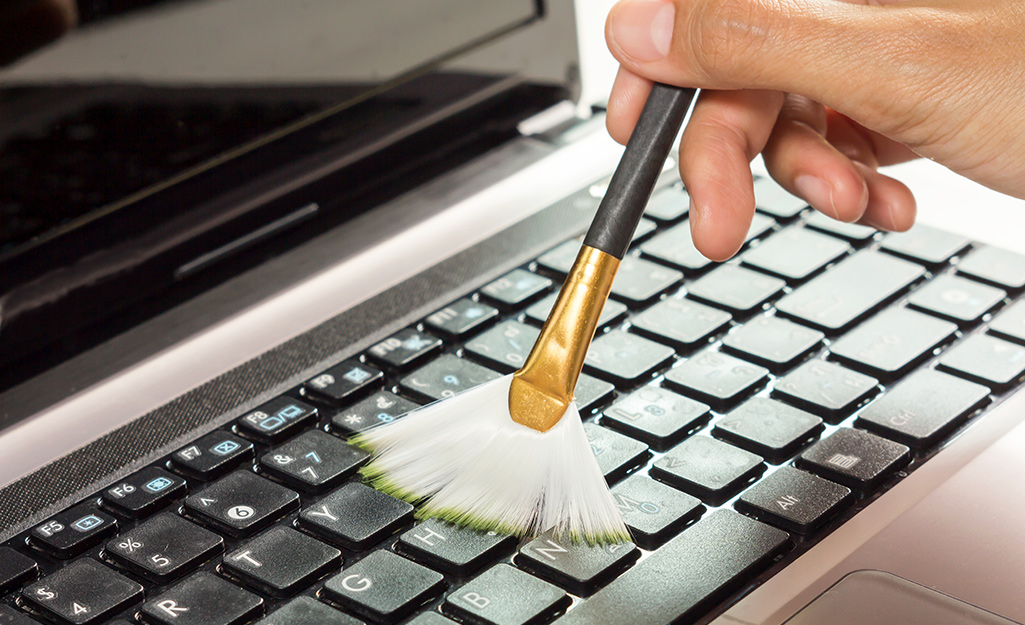 Laptops and keyboards can get a lot of use and attract dirt, especially if you eat snacks while typing. 
Turn off the laptop before cleaning.
Dust the keyboard by wiping it with a microfiber cloth. Spray the surface, inside the ports and between any vents, with compressed air. 
Get an electronics' cleaner or make your own with a 50/50 solution of isopropyl alcohol and distilled water and put in a spray bottle. While you want to keep liquid away from devices, alcohol has an advantage of evaporating quickly. 
For a deeper clean, get an electronics' cleaning wipe or moisten a cloth with cleaning solution and wipe the keyboard. Be careful when wiping the touchpad, which can be sensitive. 
Moisten a cotton swab in the electronics cleaner to clean around and between the keys. 
Close the laptop and wipe the surface on both sides with the electronics cleaner.
Tip: Other items that are designed to remove dust and crumbs from keyboards are cleaning slimes or gels, as well as hand-held mini vacuums. Some mini vacuums can plug directly into the computer. 
3
How to Clean Flat Screen Televisions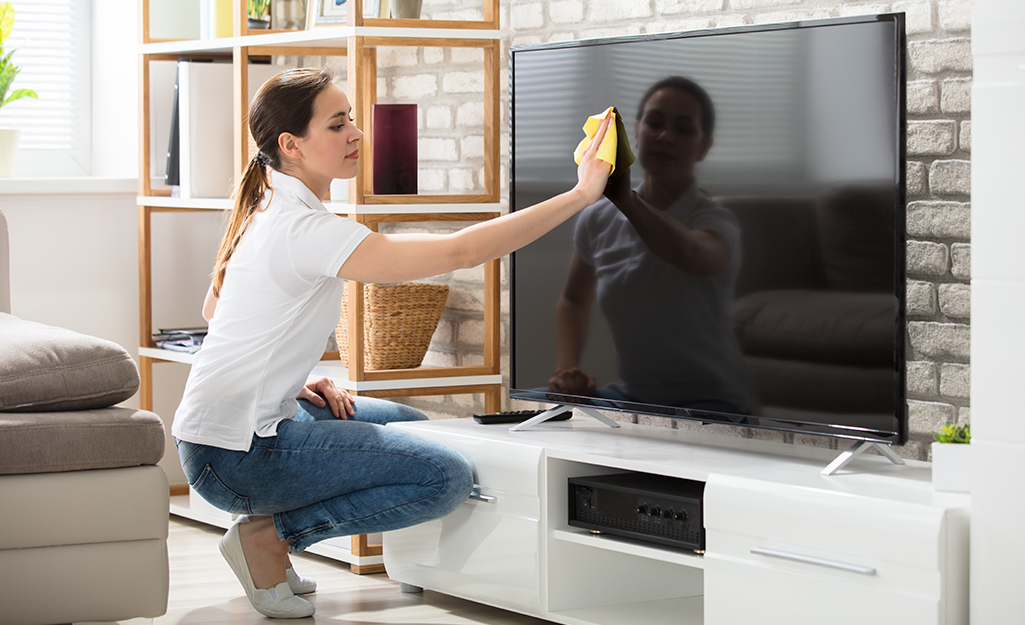 Clean flat screen or plasma televisions in the same way that you would clean computer monitors. 
Turn off and unplug TVs and LCD monitors and let them cool off. 
Dust the surface with a cloth. (Some new televisions will come with a cleaning cloth provided.)
If a screen has fingerprints or stains, use an electronics cleaning wipe or lightly dampen a cloth with water and gently wipe the area. 
Tip: Opinions differ over using alcohol or alcohol solutions during screen cleaning. When in doubt, check your manufacturer's instructions for cleaning your device. Using a cleaning product not recommended in the manual can void the warranty. Definitely do not use glass cleaner with ammonia on a television screen.
4
How to Clean Smartphones and Pads
Pads and phones can be constantly handled during a day and get a little dirtier each time. 
Turn off the device.
Wipe with a dry microfiber cloth on a daily basis. 
Once a week, give it a deeper clean. Use a toothpick to remove dirt from the edges and inside the nooks and crannies.
Lightly spray a microfiber cloth with cleaning solution or use an electronics cleaning wipe and gently wipe the surface.
Remove the device from its case (if it has one) and clean that with the cloth and cleaning solution.
5
How to Clean Remote Controls and Game Controllers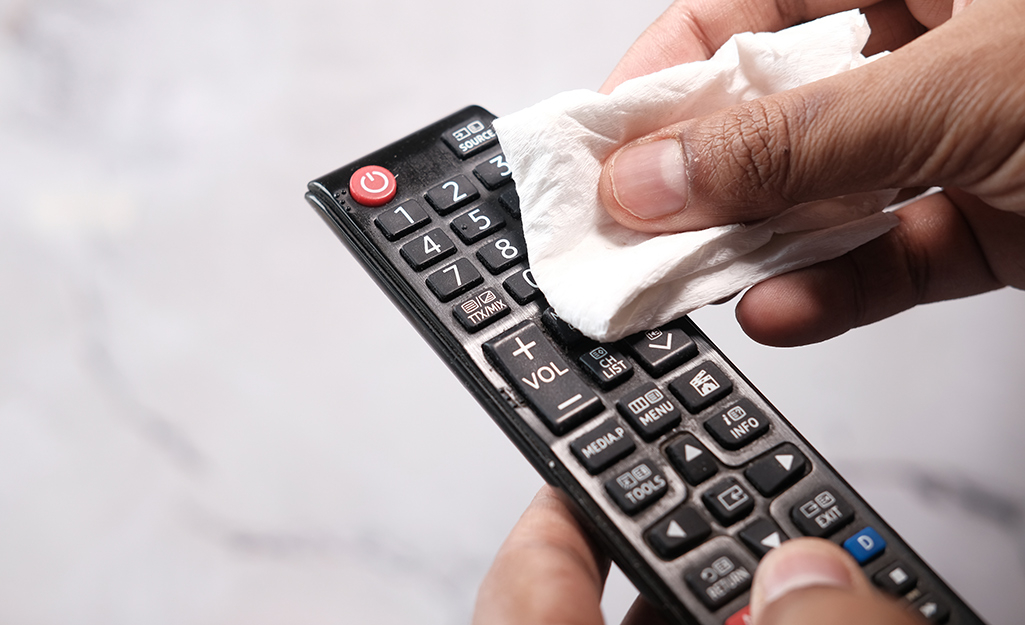 Like phones and laptops, remote controls and game controllers are constantly touched and handled, making them more likely to pick up smudges and grime. 
First, remove the batteries before cleaning. 
Brush on and between the buttons with a small brush or toothbrush used for cleaning. 
Lightly spray the electronics' cleaner on a cloth or use an electronics cleaning wipe and wipe the device from top to bottom. 
Use a slightly damp cotton swab between the buttons or any place with smears or older dirt. Dirt can get particularly built up in and around the sticks and directional pads of game controllers. 
Replace batteries when finished.
6
How to Clean Gaming Consoles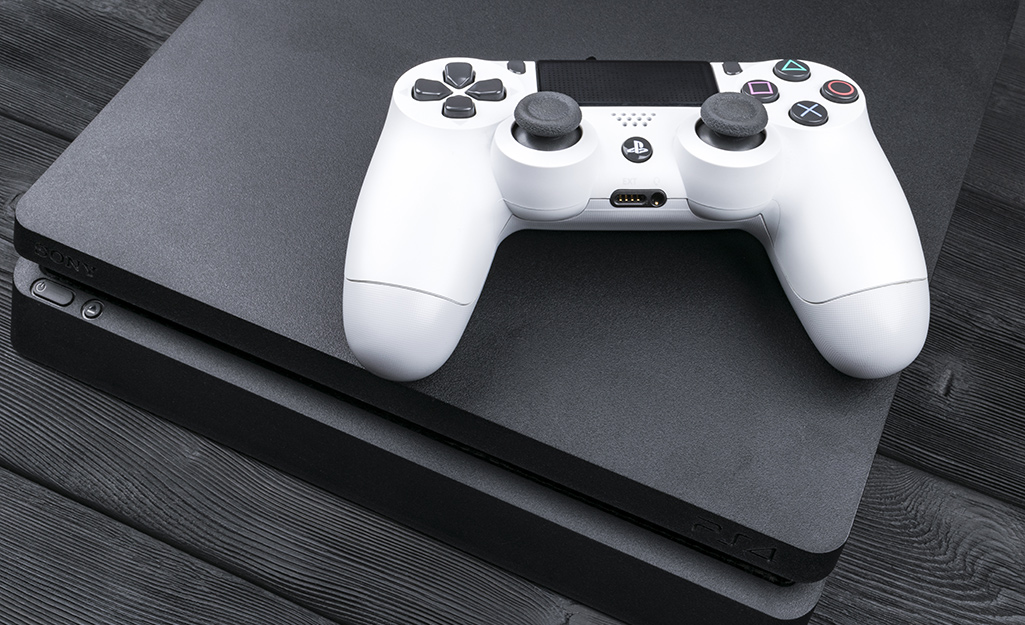 Dust or dirt in your gaming console can inhibit its performance.
Once a month, dust the unit with a cloth, especially around the vents. If too much dust or dirt clogs the vents, the unit may overheat. Be sure to unplug the unit before cleaning.
If the unit appears overly dusty, wipe the top and front with a lightly damp cloth. For the back, wipe with a dry cloth to avoid getting the cords and ports wet. Use compressed air to clean out the ports.
Clean the laser eye with a microfiber cloth and cleaner specifically recommended for your device.
Tip: Keep your console under a cover when not in use.
7
How to Clean Your Headphones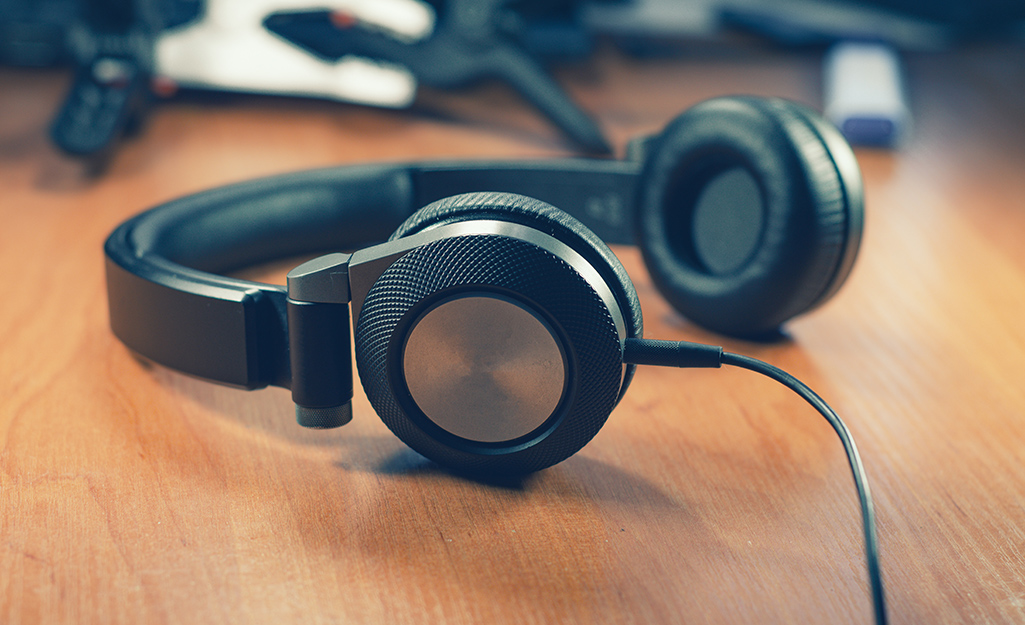 Whether you use them for work, running or other activities, headphones can become dirty and carry germs. Depending on the type you use, over the head or inner ear, we'll show you how to clean your headphones. 
How to clean earbuds:
You will need a a cloth, rubbing alcohol, cotton balls or swabs and some soap and water, toothbrush or disinfecting wipes. 
To clean earbuds, remove the ear tips and clear out wax and dirt first. You can do this using your cloth and/or toothbrush. Then gently clean the tips using soap and water.
For the exterior, you can wipe with soap and water or use your rubbing alcohol. 
For the speaker grill itself, carefully use a cotton swab with just a small amount of rubbing alcohol to wipe away dirt. 
How to clean over-the-ear headphones:
For larger headphones that are worn over the ear, the cleaning steps are a bit different. 
Wipe the plastic exterior surfaces with soap and water, rubbing alcohol or your disinfecting wipes. 
Keep the ear cushions dry and simply wipe them with a dry cloth to remove buildup. 
8
How to Clean Smart Speakers And Devices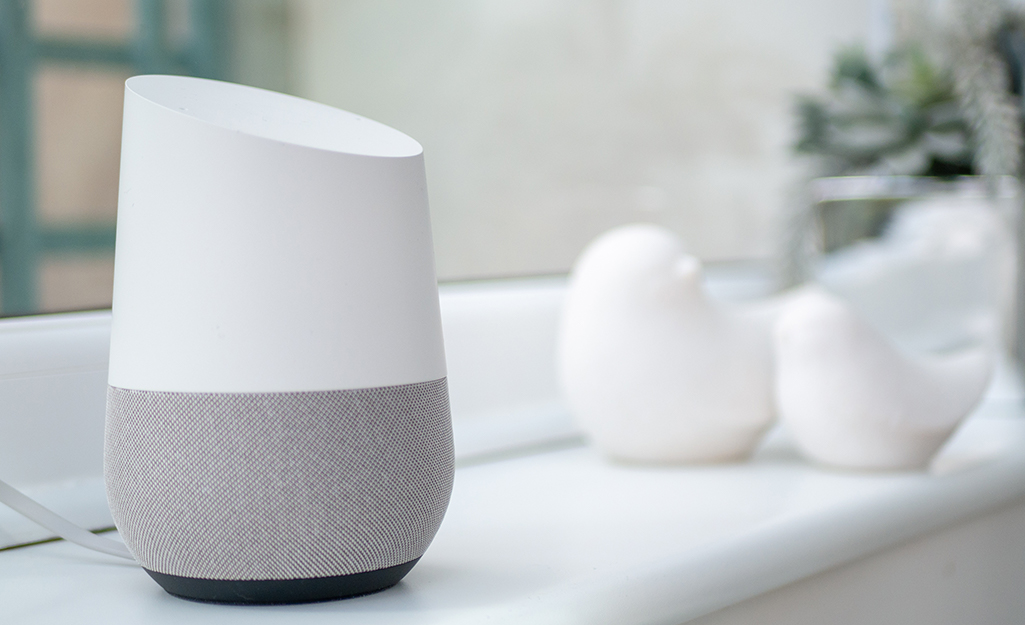 Just like your TV and other electronics, your smart speaker or home assistant will gather dust and oils from fingers, especially in a larger household where a few people will be interacting with the device.
Start by wiping the device and speaker with a dry cloth to remove dust. 
Never spray the speakers with liquid as it will damage the device. 
If buildup or fingerprints won't come off with a dry cloth, use a lightly dampened cloth. 
To remove dust buildup inside the speaker mesh, use a blowdryer on a light speed. 
Electronics cleaning should be done frequently, especially with devices you use every day and, more importantly, during cold and flu season. Fortunately, cleaning home electronics is a quick and easy task that keeps your devices in better shape. Looking for a product to complete your cleaning? We have options to deliver online orders when and where you need them.