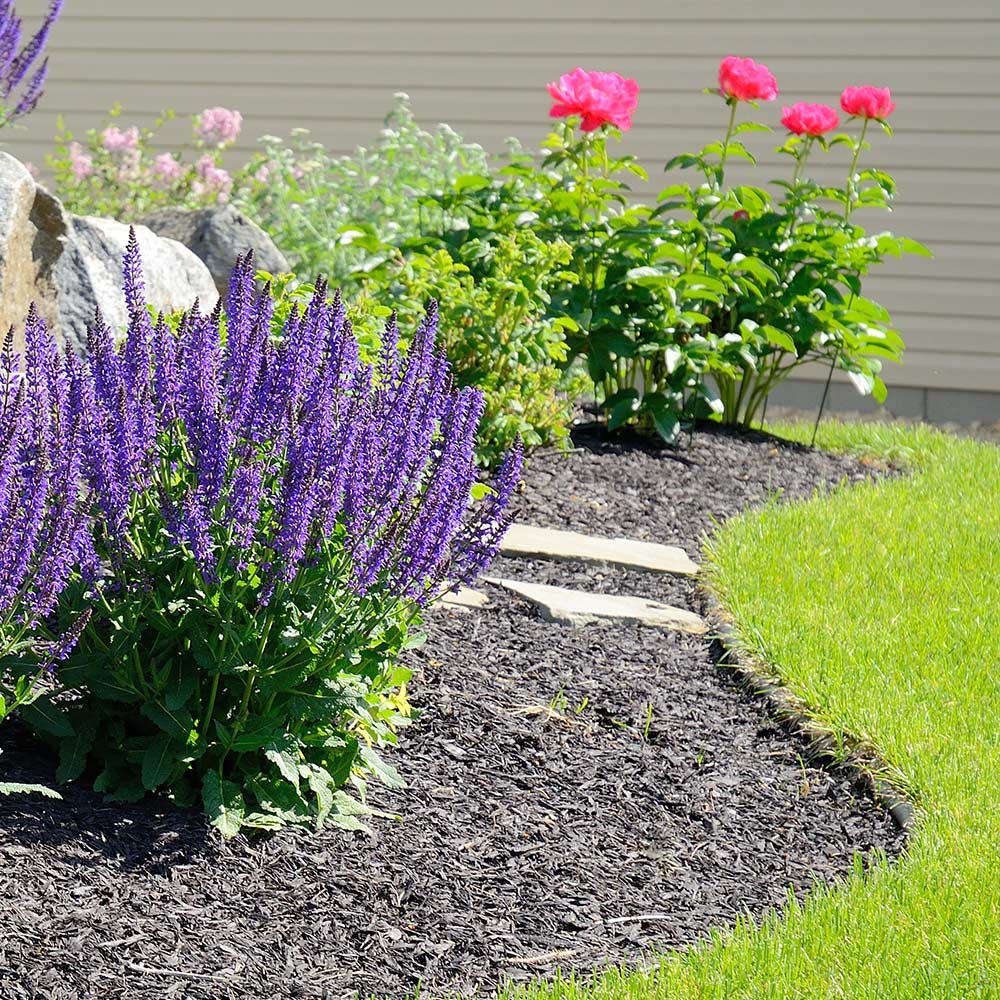 A rain garden filled with wildflowers and native plants adds more than beauty to your home. It's an environmentally-friendly way to catch stormwater that runs off roofs, driveways and other surfaces. When you create a rain garden, which is a shallow, planted depression, it collects water that  slowly soaks into the soil. This helps filter out pollutants like pesticides, fertilizers and oil from streets, so they don't end up in lakes and streams. 
Rain gardens also help prevent flooding and create habitat for birds, butterflies and other beneficial creatures. Mosquitos aren't usually an issue because most soils absorb water in seven to 10 days, before the larvae hatch. The plants also use stormwater instead of water from your hose, helping reduce water bills. 
1
Test Your Soil for a Rain Garden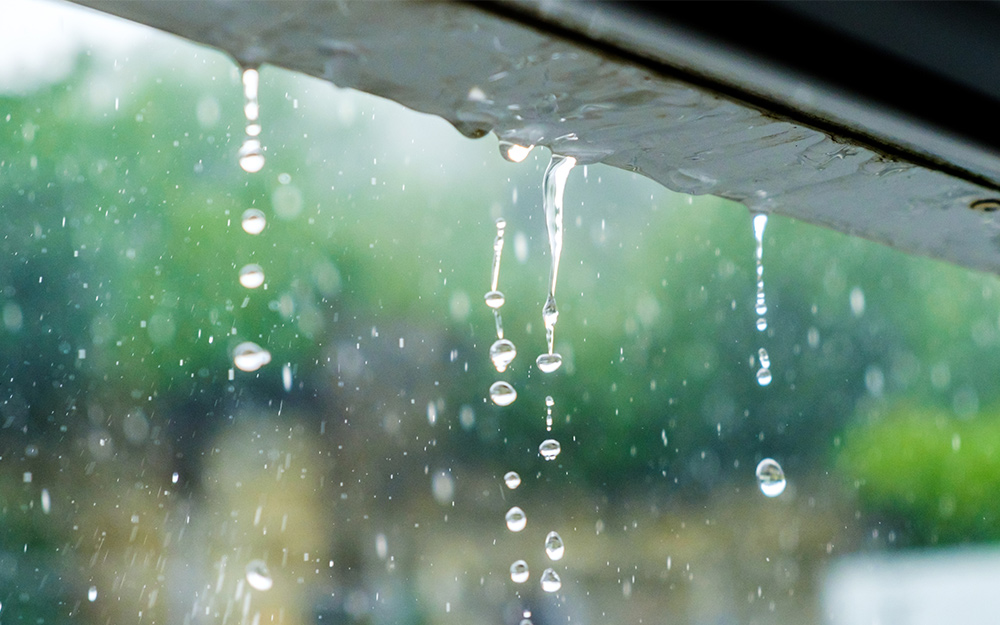 Test your soil before you create a rain garden, so you'll know how fast the water will drain. Rain gardens aren't recommended for all types of soils.
Do the test the day after a rain, when the soil is saturated, in the spot where you want the garden.
Use a shovel to dig a hole. Use a measuring tape to make it six inches deep and six inches in diameter, and fill it with water. 
Let it drain and re-fill it. 
Wait 24 hours to see if the water is gone. If it is, the site is probably suitable for a rain garden. If it's not, test another part of your yard or consider a making a pond instead. 
2
Where to Put a Rain Garden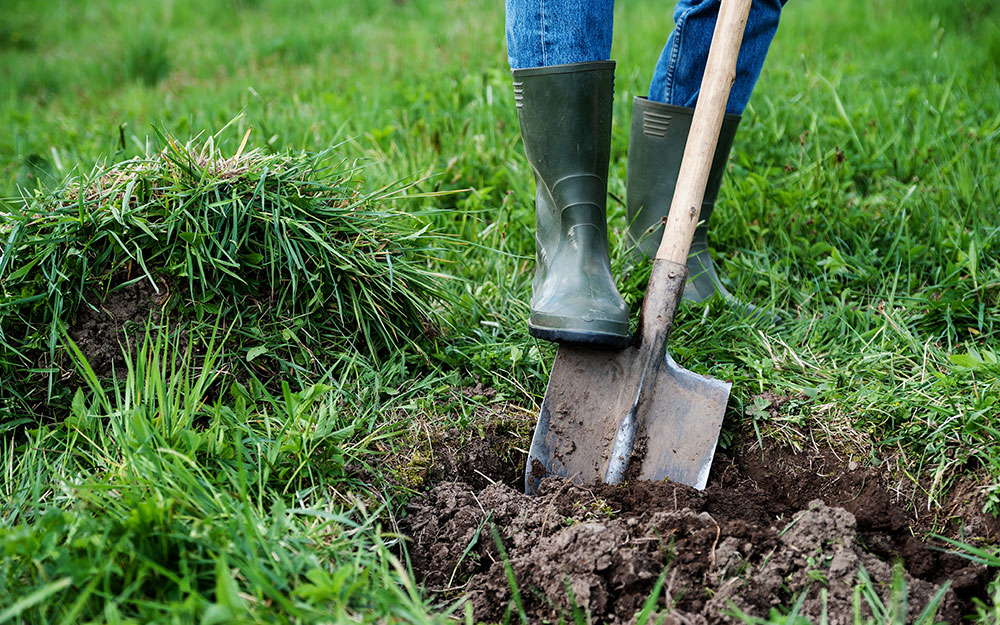 Before you dig the depression, consider the view from inside and outside your home, so you can see and enjoy your plants.
Keep the rain garden at least 10 to 15 feet away from your house so water won't seep into the foundation. 
Don't put it over or near a septic system or underground utility lines. Call 811 before you dig if you don't know where the utility lines are. States with an 811 call center will ask your utility companies to send someone out to mark them, so you can stay safe and avoid possible fees for accidential damage.
Don't put the rain garden in ground that is always wet. The absorption rate there will be too slow. 
For best results, position the rain garden so it can collect the stormwater before it flows into streets and sewer drains.
3
Prepare the Site for a Rain Garden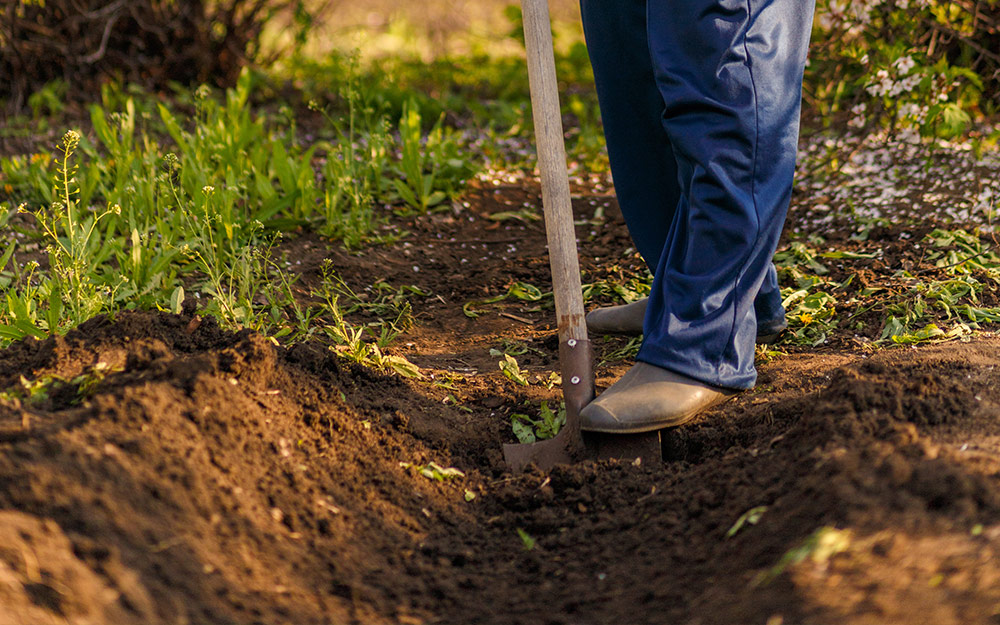 Most rain gardens are from 100 to 300 square feet. Natural-looking and kidney-bean shapes are popular.
The kind of soil you have will help determine the size of your rain garden. Water is absorbed fastest in sandy soils and slowest in clay-like soils. If necessary, you may want to amend the soil in your planting area.
As a rule of thumb, the depression should be twice as long as it is wide. If you need help deciding how big to make it, ask your local extension service agent for advice. Take into account the size of your roof and other paved surfaces where water runoff is an issue and consider how far the garden will be from your house.
If your soil contains a lot of clay, you will probably need a large rain garden. If you have sandy or loamy soil that absorbs water quickly, plan on making the garden about eight to 10 inches deep.
Put the rain garden in a natural low spot that fills with water after a storm, if possible, and in an area that gets a half to a full day of sun. Position it so the long side faces uphill.
If you don't have a natural slope or low spot, aim your downspouts toward the depression instead. Use downspout extensions or dig a shallow trench filled with rocks or gravel to direct the water to the garden. Be sure to get any required permissions from your local zoning board, and that your neighborhood doesn't have any restrictions, before you start.
Avoid putting the garden under a tree or digging where you might damage tree and shrub roots.
Before you dig, remove grass and weeds from the rain garden site. Use a hoe or cover the vegetation with black plastic sheeting for a few days and let heat from the sun kill it. 
4
How to Make a Rain Garden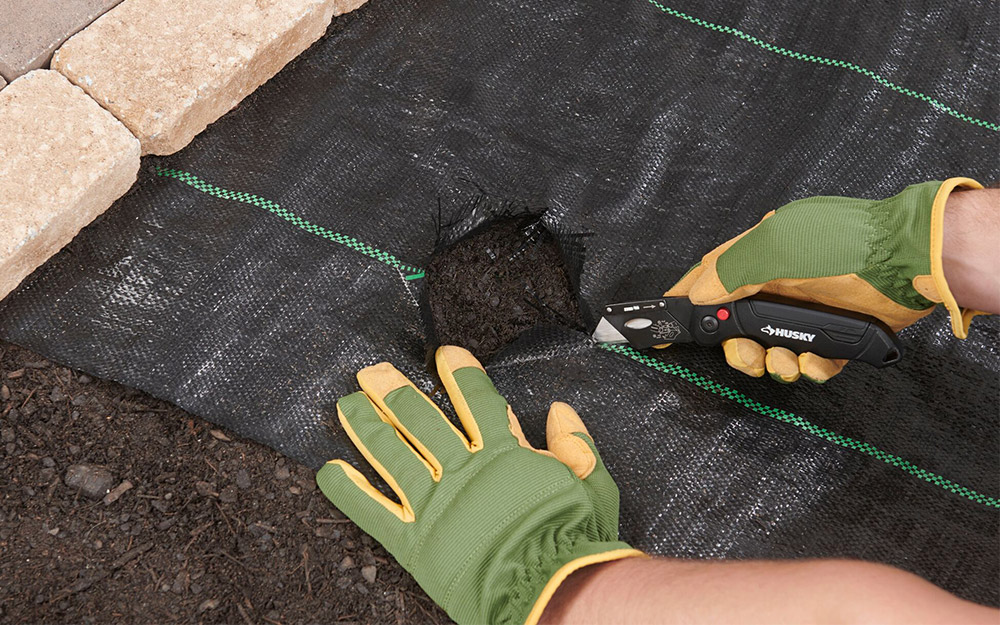 Ask a friend to help you dig so the job goes faster.
Most rain gardens are six to eight inches deep, with the deepest part at the center. Use a level to keep the depression even as you work.
Angle the sides of the depression so they slope slightly toward the center. The depression should be shaped more like a saucer than a hole. 
If you want to add compost to your rain garden to help your plants grow, mix it in now and dig deeper to allow for the amount you add. For example, if you want a finished rain garden that is six inches deep, and you add two inches of compost, dig the depression eight inches deep.
Use the soil you remove to create a berm, or low wall, on the downhill side of the depression. If desired, make berms on the other sides, too. They'll help keep the water from spilling out until it can be absorbed. Make the berms six to eight inches above ground level, adding additional topsoil if needed.
Pack down the soil in the berms unless you plan to grow plants on them. If you plant in the berms, first put your plants into place and then gently firm the soil around them. The goal is to keep the soil from washing away without compacting it too much for the roots to grow.
You can also put landscape fabric on the berms to help hold the soil in place. Use a sharp knife to cut holes for your plants.
5
Finishing Steps for a Rain Garden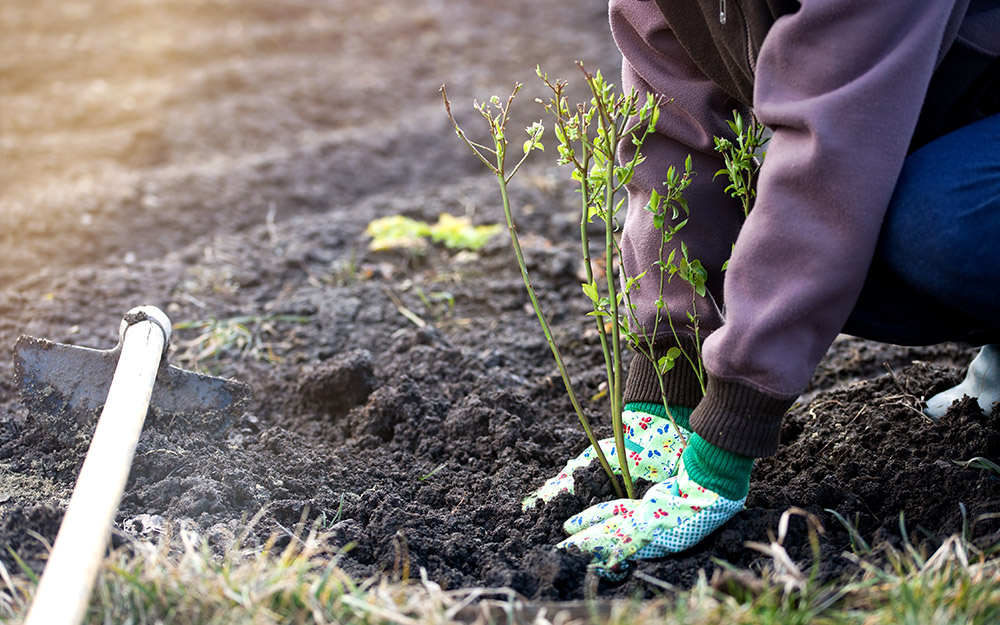 Mulch around the plants and berms or cover them with decorative rocks or stones. This will help control erosion. 
Don't mulch with pine bark or wood chips, which are light enough to float away. 
For a nice finishing touch, use the same decorative rocks or stones to line the sides of any trench you dug to direct the water into the rain garden. 
6
What to Plant in a Rain Garden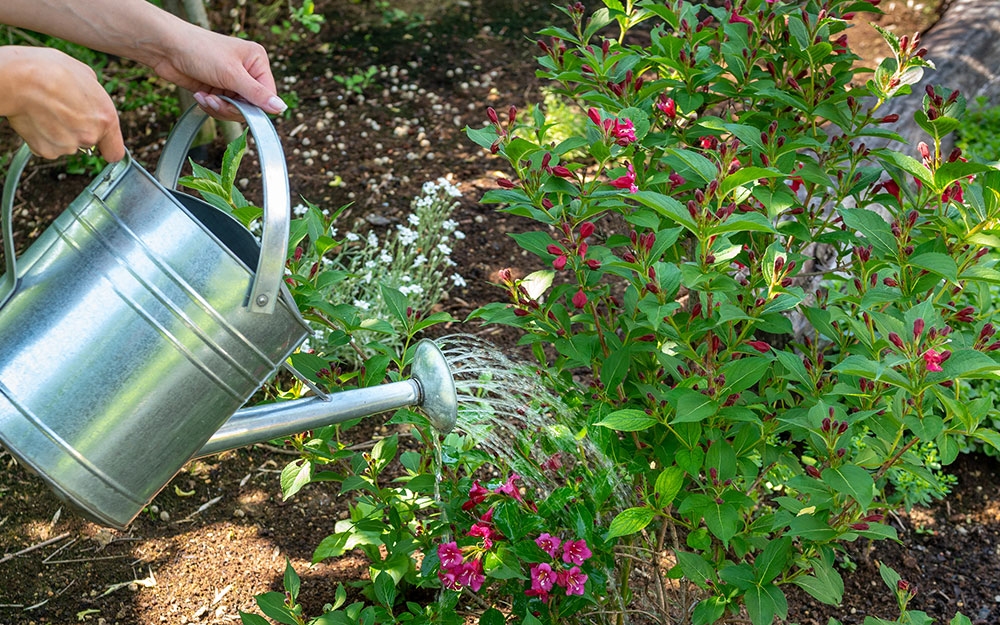 For best results, grow a mix of plants adapted to your area, including wildflowers, natives and other low-maintenance plants. 
Start with plants with well-developed roots, not seeds, which can be washed away by the stormwater before they have time to sprout. 
The plants should be able to tolerate periods when there's no water in the depression, and times the depression is holding water. Put plants that like wet conditions where the collected water will be the deepest. 
If there's not enough rain, give the plants about an inch of water a week for the first year, or until they're established. 
Space the plants according to their tags or labels and use three to seven of each variety for a good display of colors and textures. Native ornamental grasses and sedges are also useful and will develop strong root systems to help hold the soil in place.
As the plants grow and fill in, they'll crowd out the weeds and the rain garden will be easier to maintain.
7
Other Benefits of a Rain Garden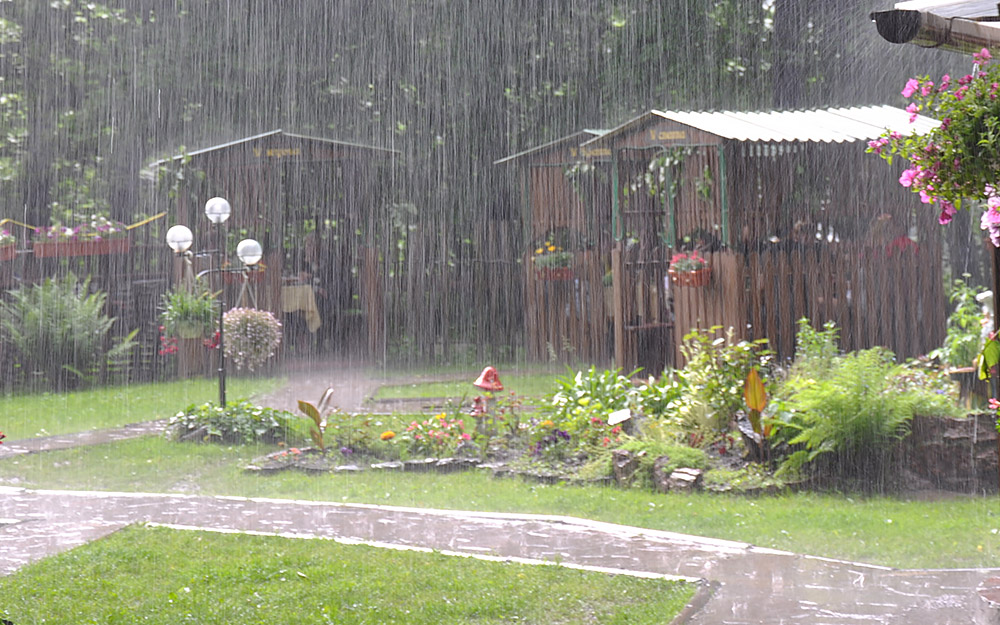 In some areas, storm runoff is such a serious problem that a rain garden or other rain harvest system may qualify for a tax credit. Contact your local municipality for details. 
Despite the berms, sometimes heavy rainfall will make your rain garden overflow. Even if it does, it will have directed the downpour away from your home and kept it out of sewers and bodies of water.
Explore More on homedepot.com