Without proper care and preparation, moving wall art or mirrors can result in shattered glass and torn prints. It can be a challenge to know how to pack picture frames and mirrors correctly. From understanding how to pack mirrors for moving to selecting the moving supplies, this step-by-step guide shows you the best way to protect and move these fragile items.
1
Buy Specialty Moving Supplies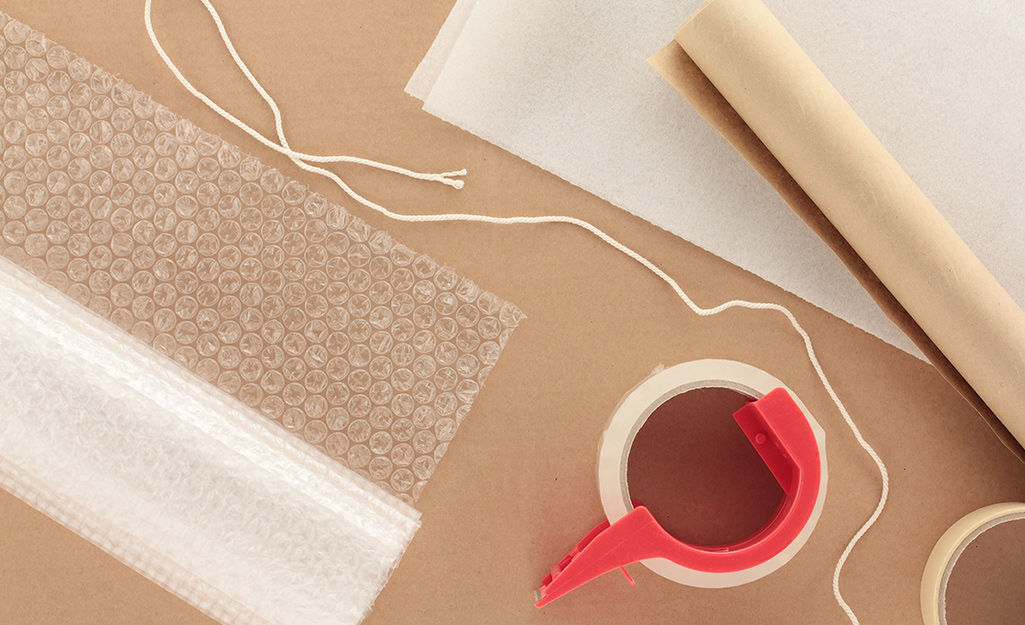 Whether you're packing mirrors for moving or moving picture frames, use heavy duty boxes. Make sure you have plenty of packing paper, packing tape and bubble wrap. Measure your art and mirrors and get boxes that are slightly larger. You can also pack smaller-sized wall art or picture frames together in a moving box.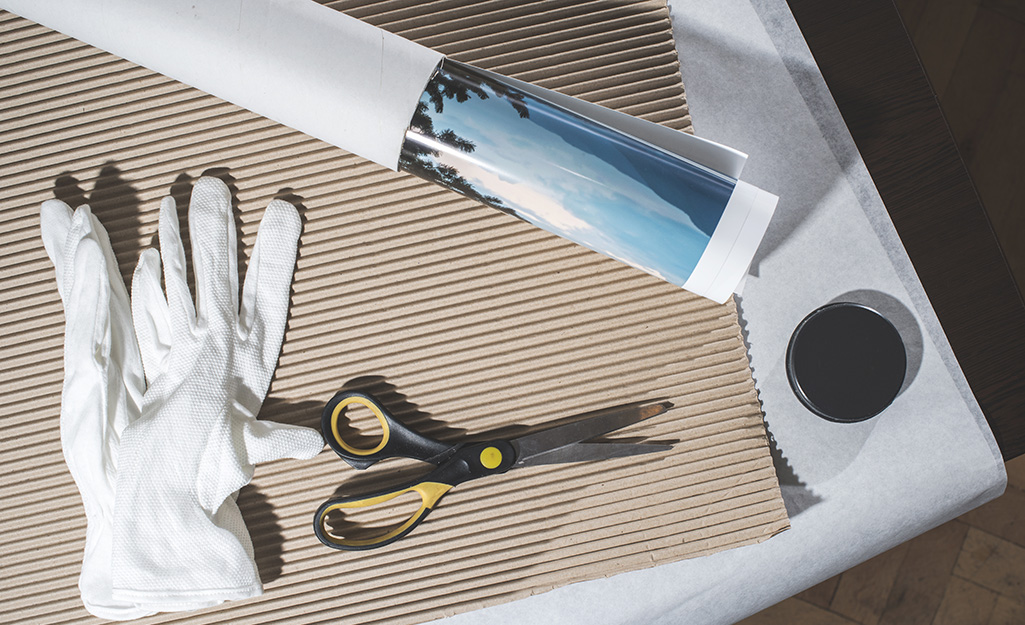 Prevent your favorite decor from breaking during your next move. Follow these basic steps and learn how to wrap picture frames and how to pack mirrors for moving.
On a flat surface, place a sheet of packing paper that's two times the size of the frame. 
Put your mirror or picture in the center of the paper.
Using packing tape, place an "X" on the glass of the mirror or frame. This will help keep the glass from shattering everywhere if it breaks.
Tape a slightly larger piece of cardboard on top. 
Pad with a bubble wrap and top with another large sheet of packing paper.
Wrap the packing paper around the object and tape it.
Tip: Add extra protection to the painted or printed side of your unframed wall art by covering it in plastic wrap.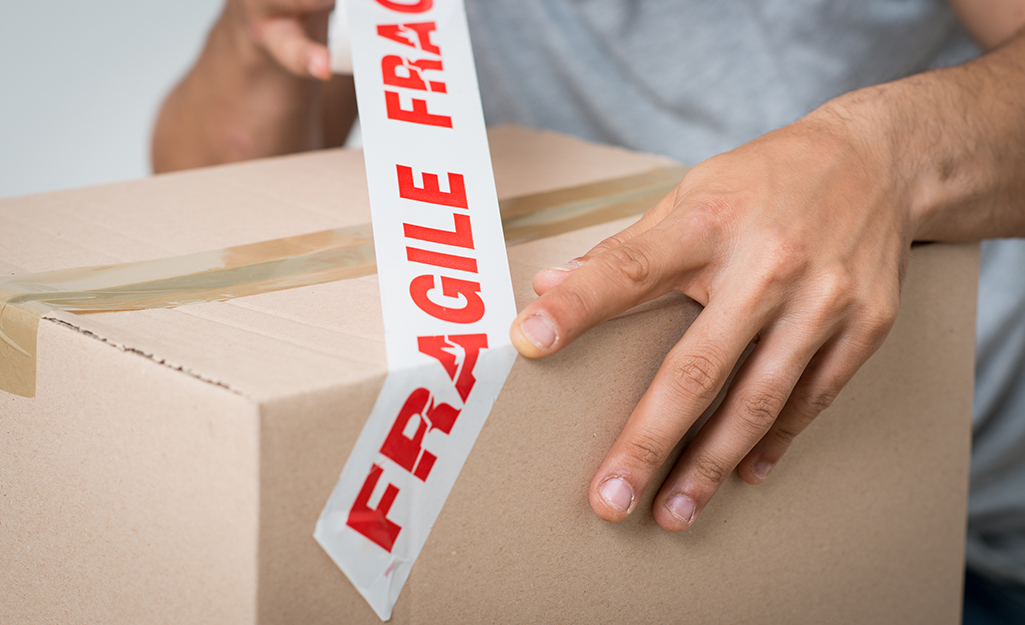 The next step in learning how to pack artwork for moving is choosing the right size and type of boxes. You can use either special picture boxes or small moving boxes. Read on for how to pack picture frames for moving to prevent damage.
Fill the bottom of the box with extra packing paper to cushion the inside.
Gently slide the object into the box and pack enough paper around it so it doesn't move. 
Mark the glass side of the box with special tape or a sharpie.
Tape the box shut all around. Reinforce corners with extra packing tape.
Tip: When wrapping and packing small framed items and mirrors together, place them into the box vertically, not flat.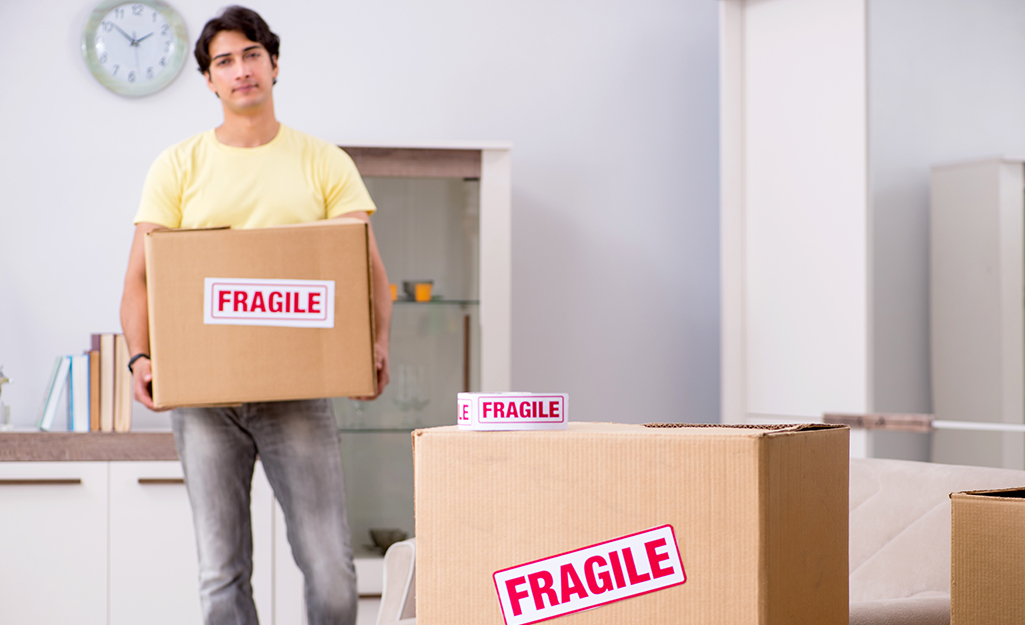 If you're packing pictures for moving or moving picture frames, the following tips will help you load and transport these fragile items virtually damage-free.
Cover moving boxes with "fragile" tape or write the word on the box with a sharpie.
Stand picture and mirror boxes upright when loading. Stacking them on top of each other could crack the glass.
If you pack several small or medium items in one box, don't make it any heavier than 40 to 50 pounds.
Prevent picture or mirror boxes from falling over by sliding them in next to heavy objects such as sofas or bookcases.
5
More Moving Tips for Fragile Items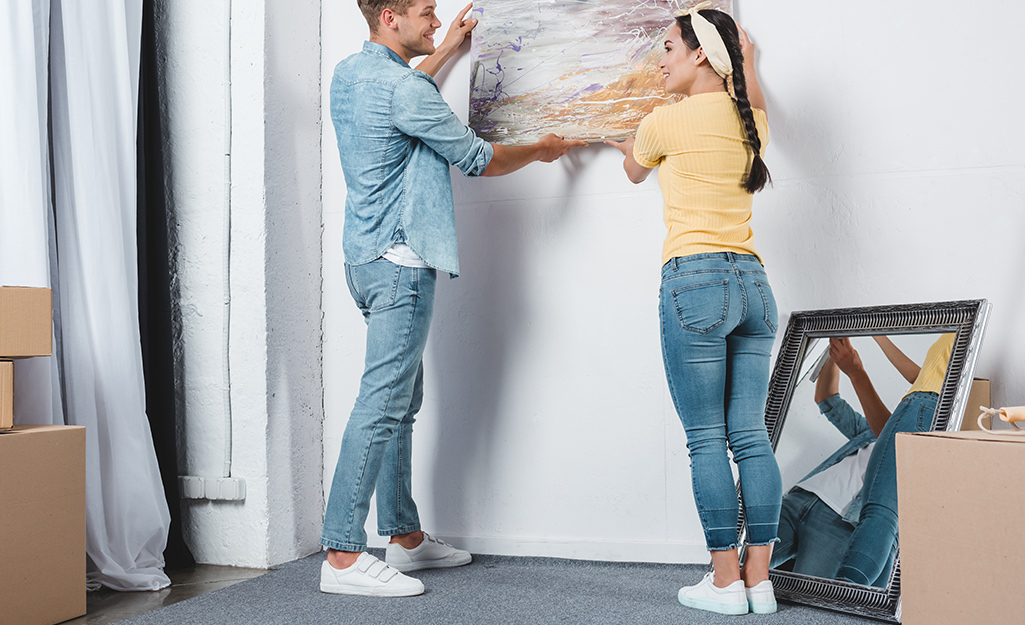 Read on for how to pack artwork for moving, especially tips for different types of canvas art, paintings or photograpy. 
Wrap large art items separately and box them individually.
Store boxed artwork upright to prevent shattering the glass.
Wear gloves before touching your photography or paintings to prevent permanent smudges and fingerprints.
Protect stretched, framed canvas wall art by covering it in plastic wrap. Add a layer of bubble wrap for extra cushion.
If you want to roll a painted canvas or piece of original art, place it in-between two pieces of acid-free paper. Roll it gently, slide it into a cardboard tube and tape shut.
Wrap irregularly shaped wall art in moving blankets or bubble wrap to help prevent damage.
Tip: Never wrap newspaper or other printed paper around artwork. The ink can transfer and cause damage.
Whether you have original wall art, a memorable collection of mirrors or prized family picture frames, using our packing instructions for these fragile items helps ensure they'll arrive at your new place undamaged. Find everything you need to make every part of your move easier, from special picture boxes to moving and lifting equipment rentals.