Figuring out how to pack books can be overwhelming if you're an avid reader with a large collection of paperback books and hardcovers. Because books are heavy to move and can be damaged easily, it's important to pack them the right way, with the right moving supplies and moving boxes. This guide will give you step-by-step instructions and tips to help you make the move efficiently.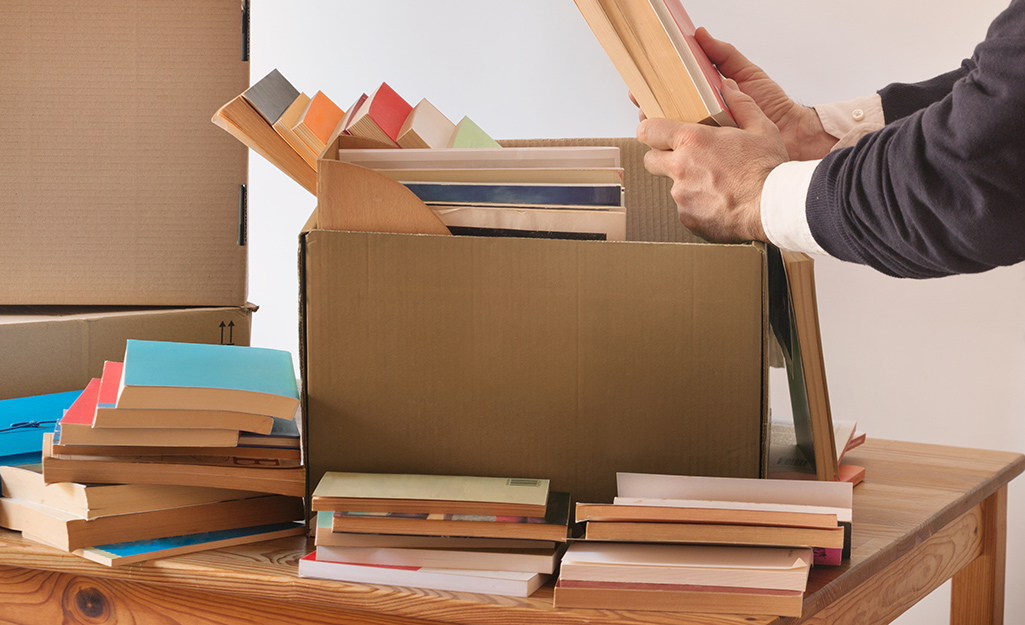 Before making the move, take some time to sort through your bookshelves. If you are trying to decide how to move boxes for shipping purposes or long distance moves, it's important to keep in mind that books weigh a lot when packed and the less you bring, the more cost effective, since moving companies and shipping companies charge per pound. For shorter moves, you should also look through your collection and determine what's worth keeping and what's not. 
Start by sorting the books into groups, based on those that are your favorites or classics, and those you won't ever read again. 
Then, decide if you want to donate them to local charities, thrift stores, school, family or friends, used book stores or your neighborhood lending library. This will help you lighten the load while passing a good read onto someone else. 
2
Choose the Right Size Boxes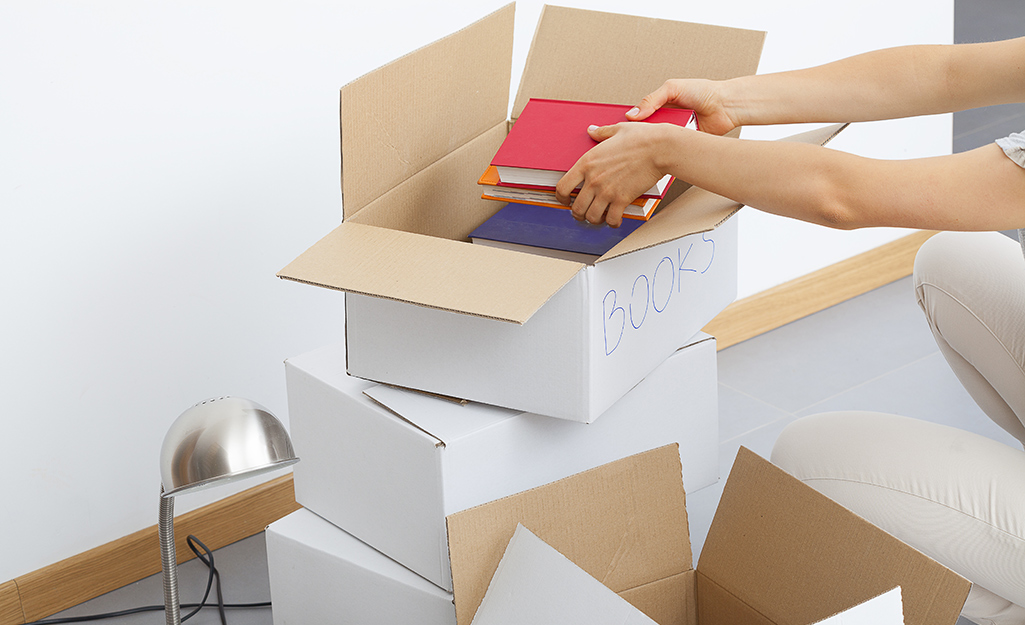 It may seem that the larger the box, the better, but that's not always the case when figuring out the best way to move books. In most cases, we recommend smaller book boxes for moving. Larger boxes will often weigh too much. This will not only make moving harder if you're moving books on your own, but it can increase the cost if you're using professional movers. 
Additionally, stuffing too many books into one box can cause books to be damaged during the move. 
Opt for small moving boxes that you can fill completely. A small moving box should fit about 20 books. 
If you do choose larger boxes, only fill them 60 to 75 percent of the way and surround them with clothing, towels or blankets to prevent damage. 
Tip: If you are choosing book boxes for storage, select heavy duty boxes that can withstand stacking without damaging the books.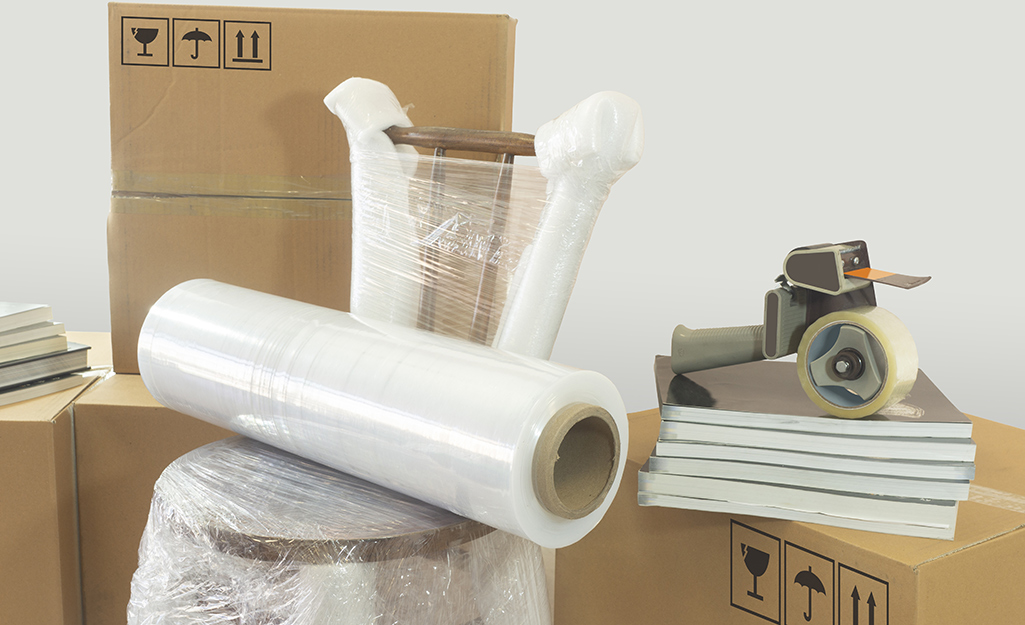 Once you have your boxes, you will want to gather moving supplies. You can also use our moving calculator to determine how many supplies you'll need and how much it will cost you to make your move. While you don't need a lot of essentials for moving books, you will want to make sure you have these: 
Use the moving tape to secure the bottoms of the moving boxes as well as the seams and edges to ensure they stay closed throughout the packing and moving process. 
Whether you're moving the books on your own, with help, to storage or to a new location, be sure that you label the boxes, so they're easier to find when needed. 
4
Pack Books, Comic Books and Magazines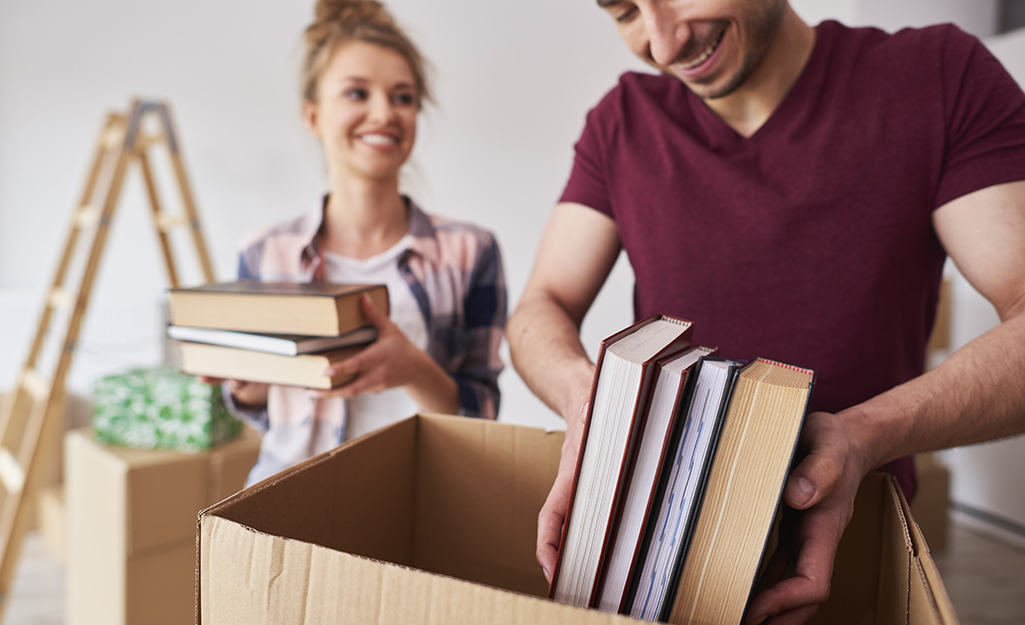 While packing books may seem simple enough, just throwing your entire collection into a few boxes will only make moving them and unpacking them more time-consuming and difficult. Here's how we recommend packing hardcover and paperback books. 
Paperback: 
Start by sorting the paperbacks in size order. Then, decide if you prefer to pack them by stacking them flat or if you would rather pack them lined up, spine first. 
Take care not to pack any books with a soft, paper edge spine down. This will mean the pages are facing up, causing the book to bend or pages to tear. 
If you are trying to make the most out of your small moving box, you can alternate stacking and spine up methods. 
When packing items like photo albums, comic books or magazines, especially rare editions, wrap each separately in packing paper before placing them in the box. Once they are wrapped, pack them flat to avoid damage. You may also consider wrapping them in acid-free paper and moving them separately. 
Hardcover: 
Sort your hardcover books in size order to make the packing more efficient. 
The easiest method is to pack the hardcover books just as you would line them up bookcases. Place books into the box, standing upright with their spines pressed against the side of the box. 
When packing any valuable or antique book, always wrap it individually before packing to protect it from damage. 
If you are packing family albums, first editions or classic books, use a piece of cardboard placed between the books to prevent damage. You can also place bubble wrap or layers of paper around the books to keep them better protected during the move.  
Once your books are packed neatly into their boxes, fill any extra spaces with packing paper or bubble wrap to discourage movement. Use your packing tape to seal the box and label each box using your marker.  
Tip: Use packing paper to line your boxes prior to loading the books inside. This will help protect the covers. 
5
Book Moving Tips to Follow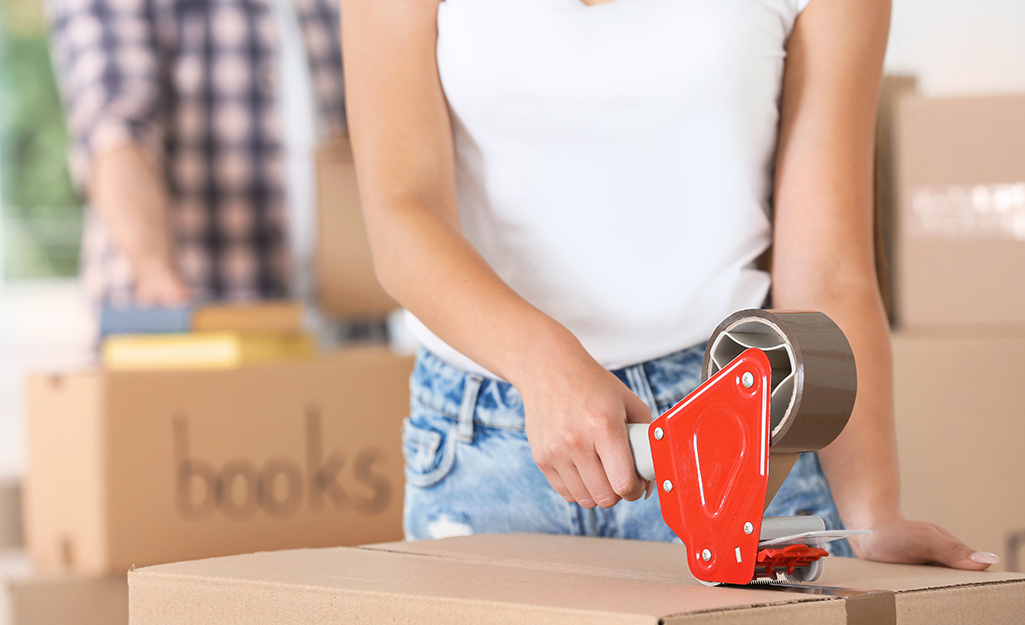 After boxes have been sealed and labeled, it's time to load them into the moving truck. 
When understanding how to pack books for moving inside a truck, keep in mind you should never stack boxes of books unless you can secure them tightly inside the moving truck. Book boxes should always be placed on the floor on the truck. This will prevent them from falling during any short stops or turns. 
Any time you are packing books for a long distance move, always be sure to wrap them carefully, keep like books together and place any wadded paper or wrap between books and in any loose spots to prevent damage. 
If you opt to move books inside a suitcase rather than a box, your packing method should remain the same. You can also use the straps inside the suitcase to secure the books in place. 
When planning how to pack books for shipping, you will want to take precautions to protect the books from moisture. It's recommended to wrap books in plastic to avoid moisture and damage. 
If you're storing your collection, the method for how to pack books will be a combination of the packing method and the shipping method mentioned above. Be cautious and pack anything rare in acid-free paper or plastic. Also always store books in a cool, dry place to avoid damage. 
Pack books early, if you can. Not only are they easy to pack, but they are non-essential items. So, you can get them packed, feel accomplished and move on to the bigger items next. 
Following simple steps and utilizing the right supplies can take the guesswork out of packing books. Knowing how to pack and store your favorite reads will make the move less stressful and time-consuming. Whether you're moving an entire home library or small bookshelf, stay on track. Get the equipment your move your books and everything else without the upfront investment. The Home Depot offers moving and lifting equipment rentals.
Explore More on homedepot.com