The best way to pack shoes for moving starts with being organized. This guide will give you everything you need to sort, organize and pack your shoes for your next move as efficiently as possible. From how to pack shoes to the proper way of packing shoes in a suitcase, read this guide to get the tips and ideas you need to make sure your shoes arrive at your new place in excellent condition.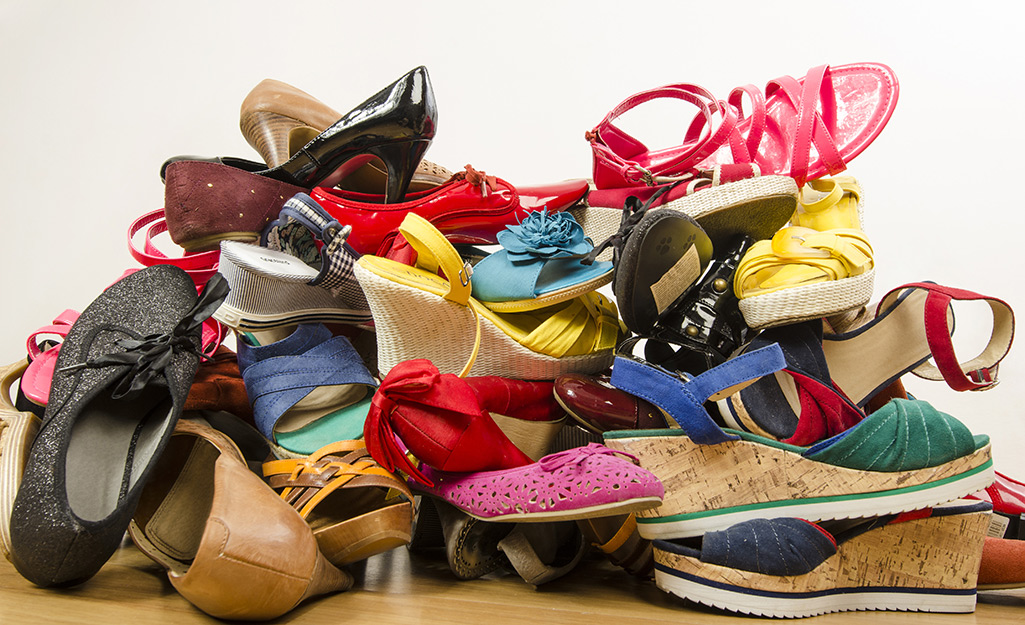 Knowing how to pack shoes for moving starts with figuring out what to keep and what to toss. Moving is a prime opportunity to sort out your shoe wardrobe and get rid of outdated or worn out pairs. Plus, you'll save time and space when packing. Separate your shoes into three piles based on whether they are keepers, worth donating or just need to be thrown away. 
Have a trash bag handy for shoes you're giving away. If you're donating any shoes to a charity, consider replacing any insoles with new ones. Before you toss any into the garbage, try and see if there's a place that recycles shoes in your community.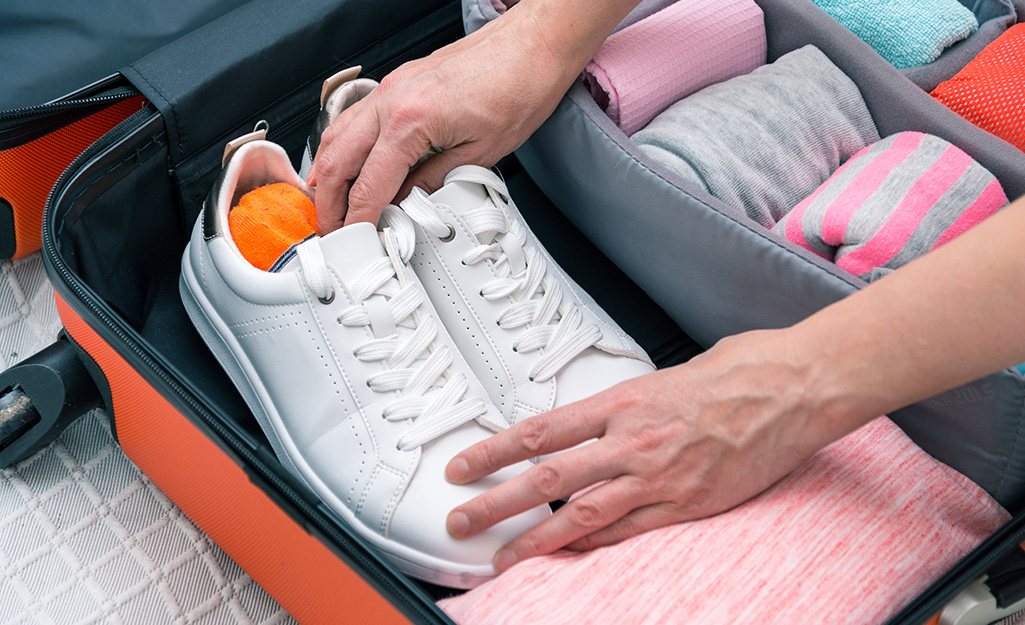 Sorting your shoes into groups will make packing go more smoothly overall. Divide your shoes into categories such as dress shoes, athletic shoes and boots. If you have any seasonal shoes, consider putting those in storage containers. Do this for each person in your household and keep each person's shoe piles separate.
Tip: When packing shoes for a move, remember to pack an overnight bag with a couple of pairs for moving week.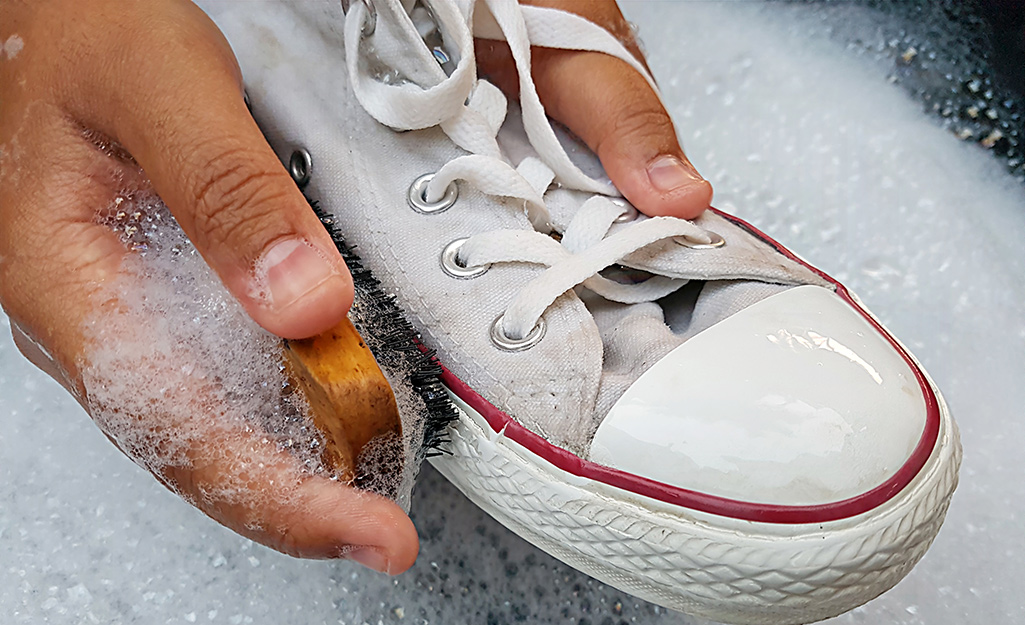 Go through your shoes and look for ones that need cleaning or minor repair. See if any need new shoelaces or soles. Four to six weeks before you move, drop off any shoes that need resoling at a shoe repair shop to give yourself plenty of time to pick them up before moving day. Have leather shoes such as boots reconditioned. Clean sneakers and synthetic shoes with mild soap and water. Dry shoes thoroughly and let them air dry before packing them.
4
Pack Shoes In Original Box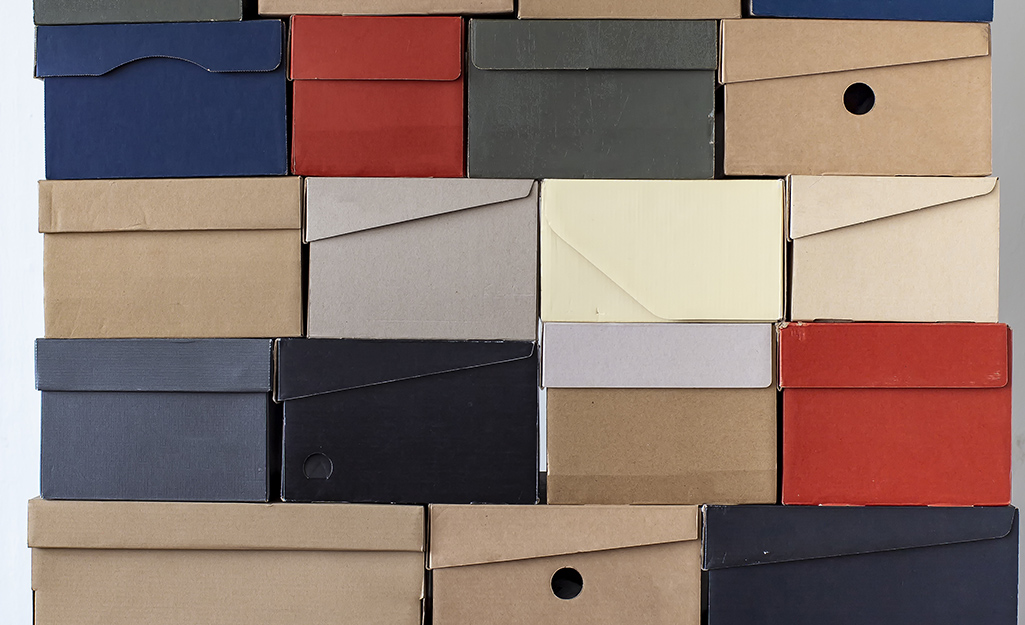 A key step in knowing how to pack shoes for moving is taking steps to prevent damage. Packing shoes in their original shoe boxes or small moving boxes is a prime way to prevent your shoes from getting crushed. Stuff each shoe with socks or clean packing paper so it can retain its shape. Use boot trees or rolled magazines for high boots. Protect nicer or designer shoes like heels from scuffs by wrapping each shoe with paper or stretch wrap before putting them in a box. 
Tip: The best way to pack shoes is with plain packing paper, not newspaper. Newspaper print can rub off and leave a mark.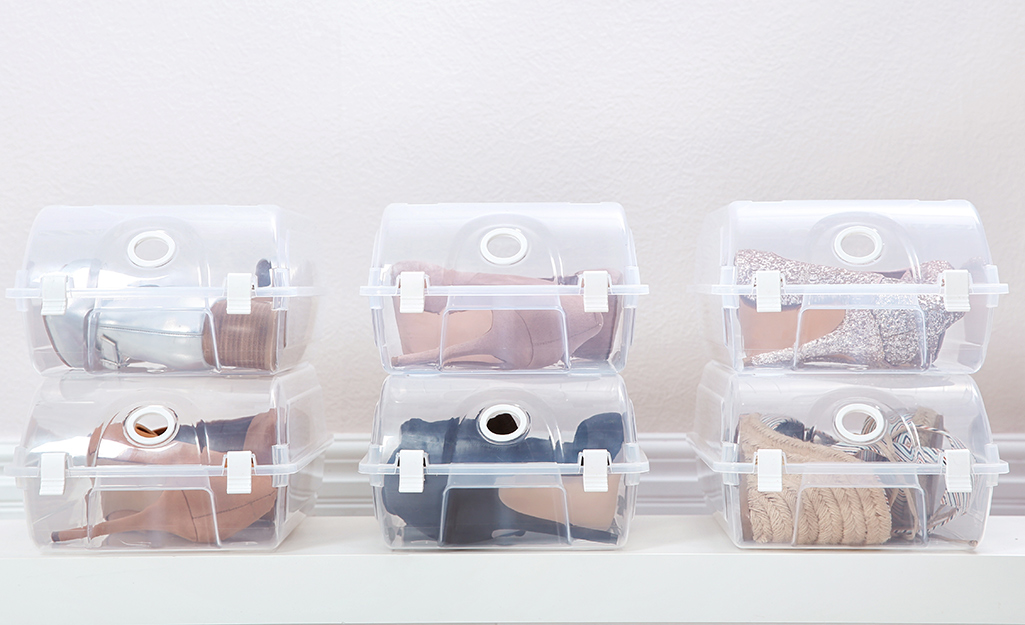 A big part of packing is figuring out how to store shoes long term. For some, shoe storage can mean anything from garbage bags to suitcases. A better, more organized option is plastic storage containers. 
You can use individual clear ones to easily see what shoes are inside. Choose different colors for different types of shoes. Make labels for your boxes that tell you the season or occasion. Pack your plastic boxes into moving boxes and label them for storage.
Tip: If you only have a few athletic shoes, you can store them in a plastic laundry basket or bin.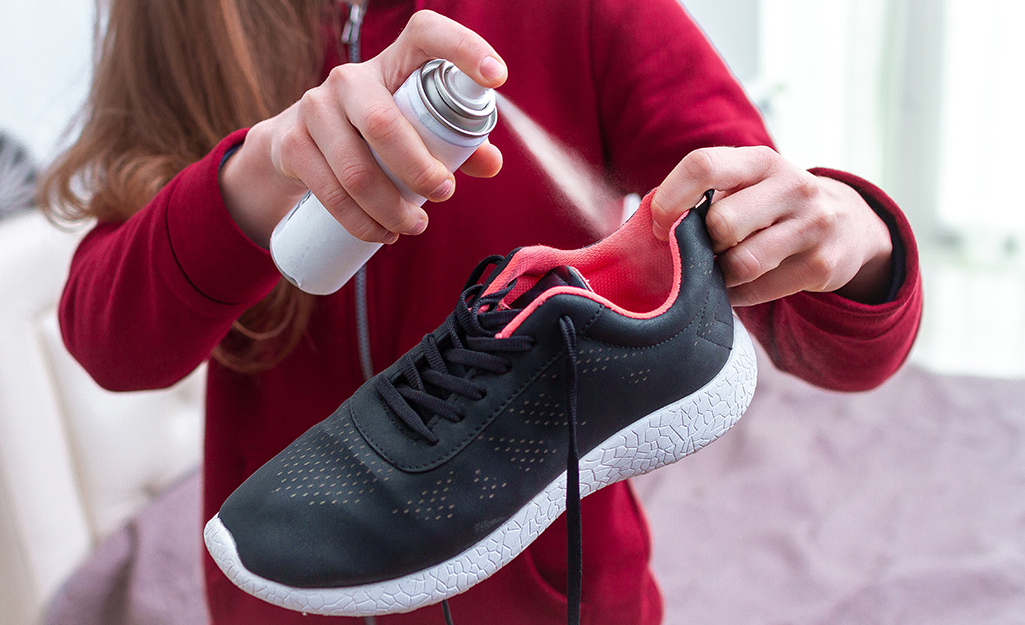 Learning how to pack shoes for a move doesn't have to be difficult. Take full advantage of these additional tips and hacks.
When packing shoes into a suitcase, keep them separate from your clothes. Put them in a shoe bag and don't overpack.
Always pack your shoes in pairs. Simple ways to keep them together is to tie the laces together or use shrink wrap. 
When stacking moving boxes with your shoes inside, don't put other heavier boxes on top of them. This can crush your shoes and cause them to end up misshapen. 
If you're shipping your shoes ahead of time, add a double layer of bubble wrap and secure your shoe box closed with a rubber band or string to prevent damage in transit.
If you want to know how to store shoes to prevent mold, remember that trapped moisture is a primary cause of mold and mildew. Therefore, allow your shoes to completely dry from sweat or other moisture before putting them in boxes or bins. 
From decluttering your shoe collection to ideas on packing boots, these shoe packing tips are just one way we can help make your next move quicker and easier. Check out our free moving calculator to figure out how many moving boxes, how much packing tape and other moving supplies you'll need. Plus, if you're moving any heavy furniture or appliances, we can help. Get everything you need without the upfront investment. The Home Depot offers moving and lifting equipment rentals.
Explore More on homedepot.com