The bathroom can be an oasis and a sanctuary. Whether you're designing a new bathroom or updating the style of an existing one, accents like plants, rugs, stylish storage and towels can refresh your bathroom no matter your budget. Keep reading to discover the best bathroom decor ideas for your home.
Put in a New Bathtub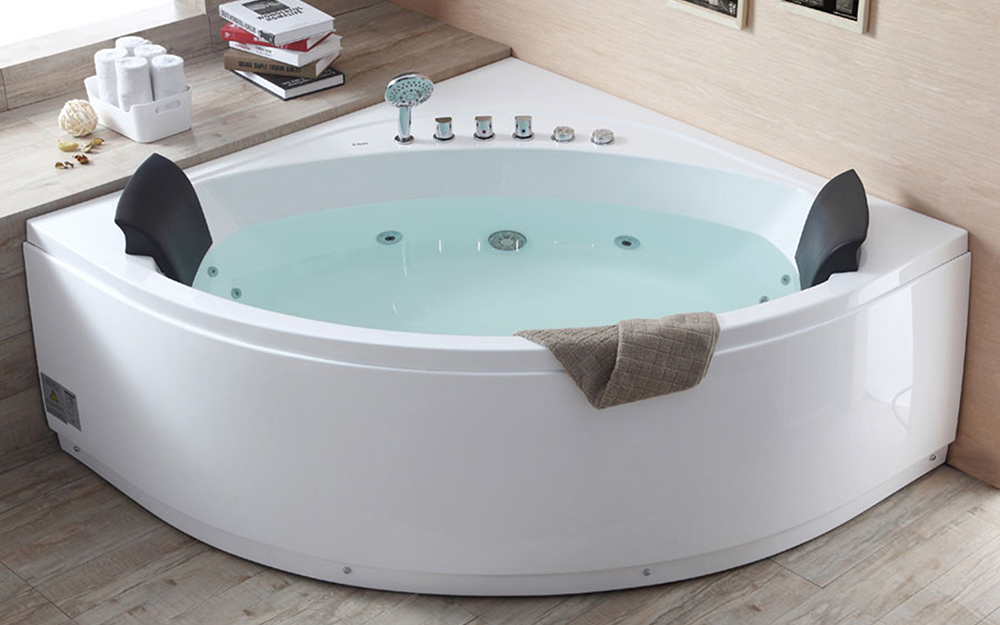 For a major update, install a new bathtub or shower. Choose from a variety of different materials like acrylic, fiberglass or stone resin, or bath therapy options such as whirlpool or air jets, and so much more. Some bathtubs even boast built-in shelves for toiletries which is great for those in need of small bathroom decorating ideas. While this option may seem daunting, it offers a significant reward. Likewise, you might want to think about a new sink style, such as a pedestal, bowl, basin and more.
Tip: If installing a bathtub is too big an undertaking at the moment, change out your bath faucets instead. 
Brighten Up Your Light Fixtures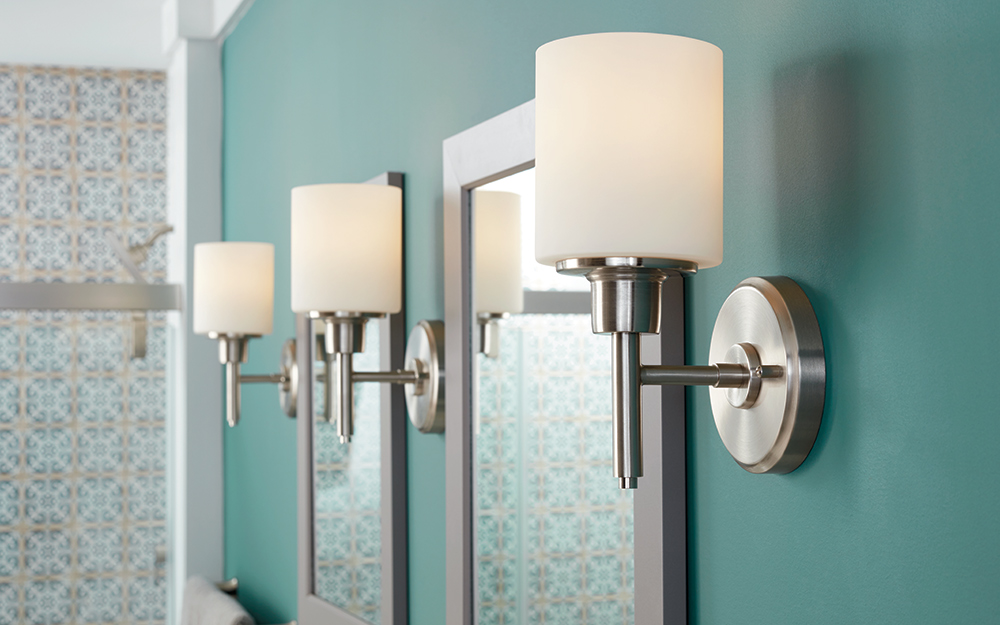 Outdated lighting fixtures can impair your visibility and age the look of your space. Breathe new life into your home's sanctuary with any number of affordable, more modern light fixtures. From hanging pendant lights to diffusive light bars and wall sconces, there is no shortage of lighting decoration ideas for bathrooms of all sizes. 
Tip: For maximum efficiency and cooler temperatures, outfit your fixtures with LED bulbs.
Paint the Room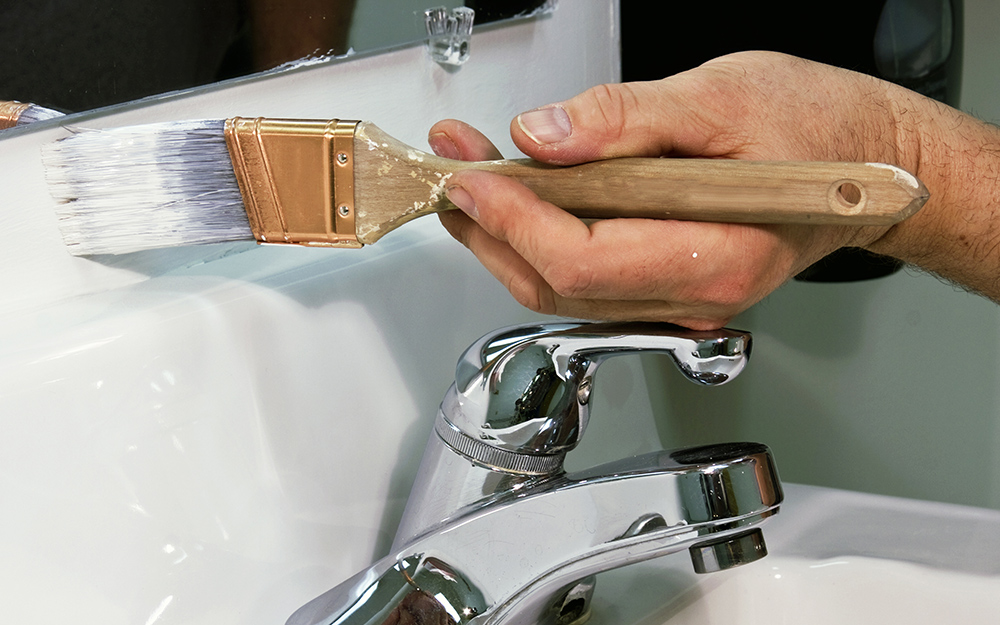 The decorating ideas for bathroom walls are endless. An easy and affordable way to invigorate your bathroom's interior design is by painting the walls and cabinets. Many options include an additive to keep the paint from mildewing in your bathroom. Don't forget your cabinets or vanities. You can refresh and reinvigorate them with a few coats of eggshell or semi-gloss paint to get them looking like new.
Try Some Tile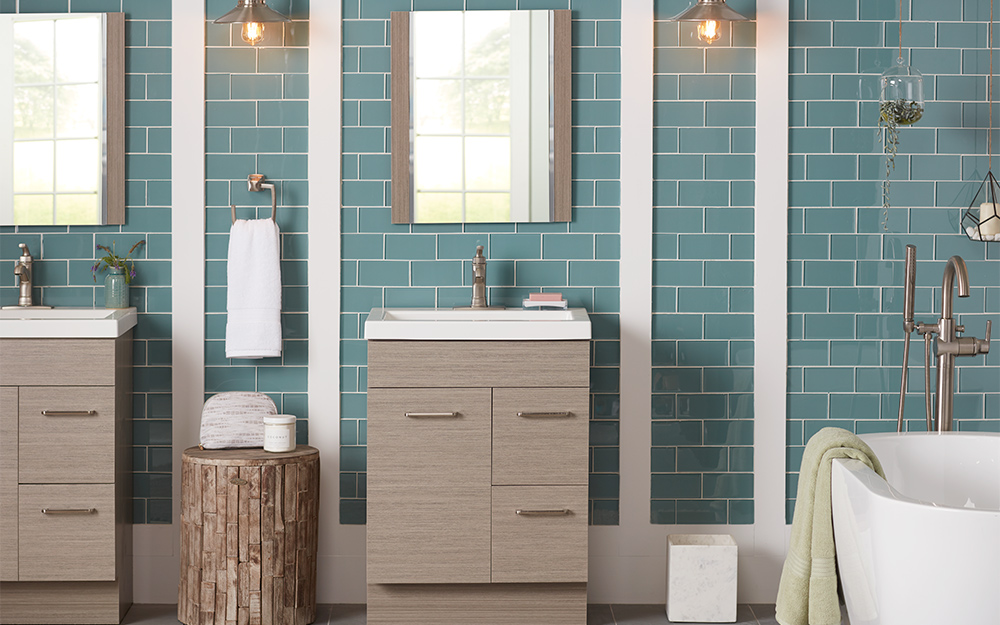 If you want to refresh your bathroom from head to toe, consider new flooring, a new backsplash or new wall tiles. New tile or wood flooring can make a major impact on the overall aesthetic of your space, and colorful shower tiles can complement a variety of bathroom decorating ideas. For a dramatic change without too much commitment, install removable adhesive tile. As an added bonus, it won't damage the walls or floor beneath it.
Switch Up Your Shower Curtains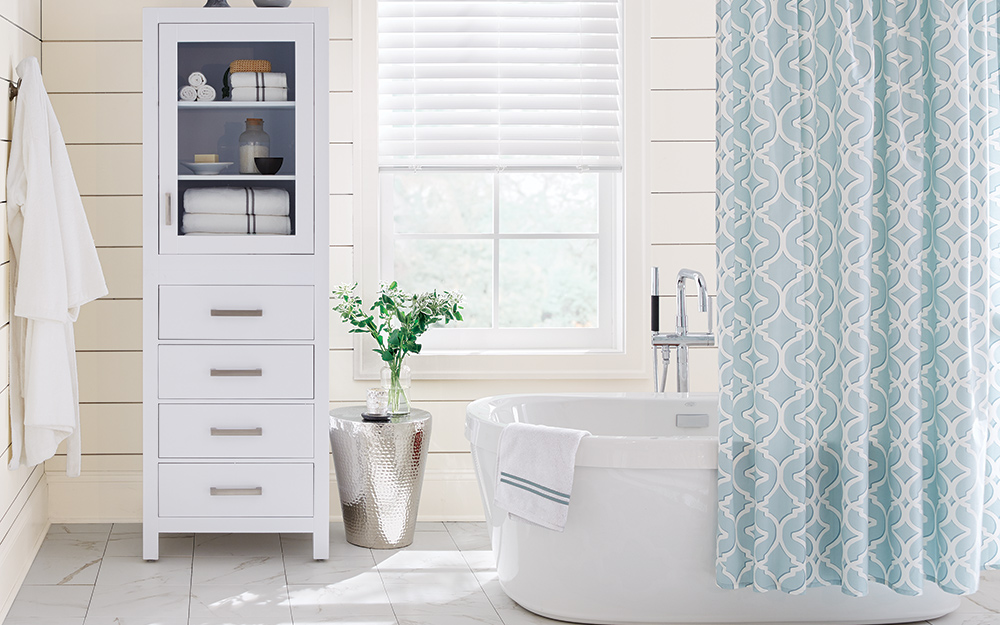 An easy way to change up your bathroom space is by hanging a new shower curtain. You can find a shower curtain to suit almost every color scheme or style, ranging from synthetic to natural materials. Many shower curtains also serve as artwork and feature prints and patterns to match your own unique style. 
Increase Your Storage Space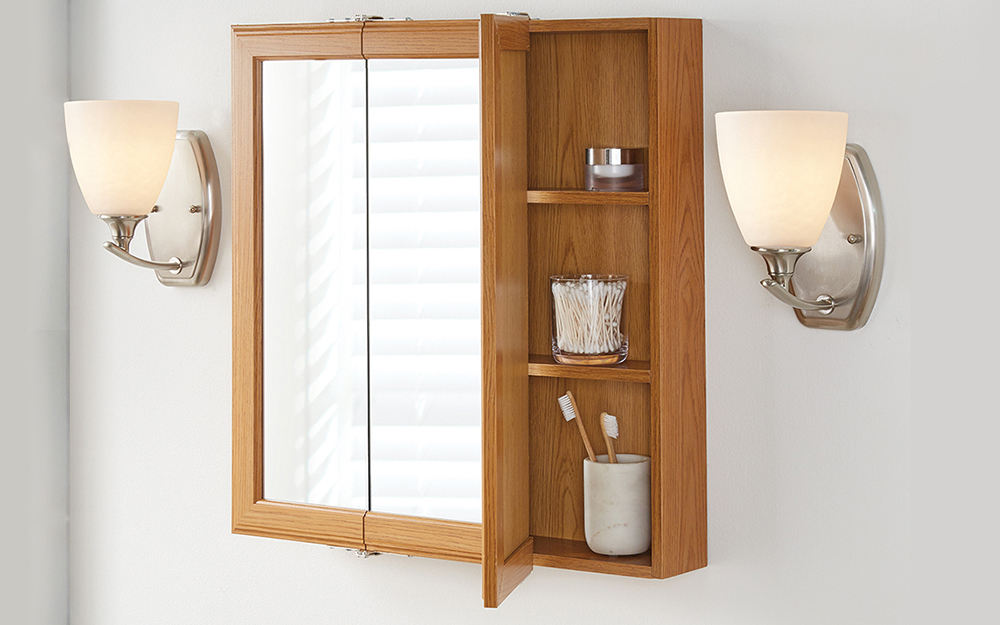 Another great way to optimize your bathroom's decor is to increase your storage space. If you don't have room for storage furniture, install an over-the-toilet cabinet or shelving unit. Add some storage baskets or wall shelves for towels and miscellaneous objects or put a medicine cabinet above the sink to house important toiletries and medications without sacrificing your favorite mirror ideas for bathrooms. For a pedestal sink, put a shelf above it to make room for cosmetics with limited counter space.
Update Your Textiles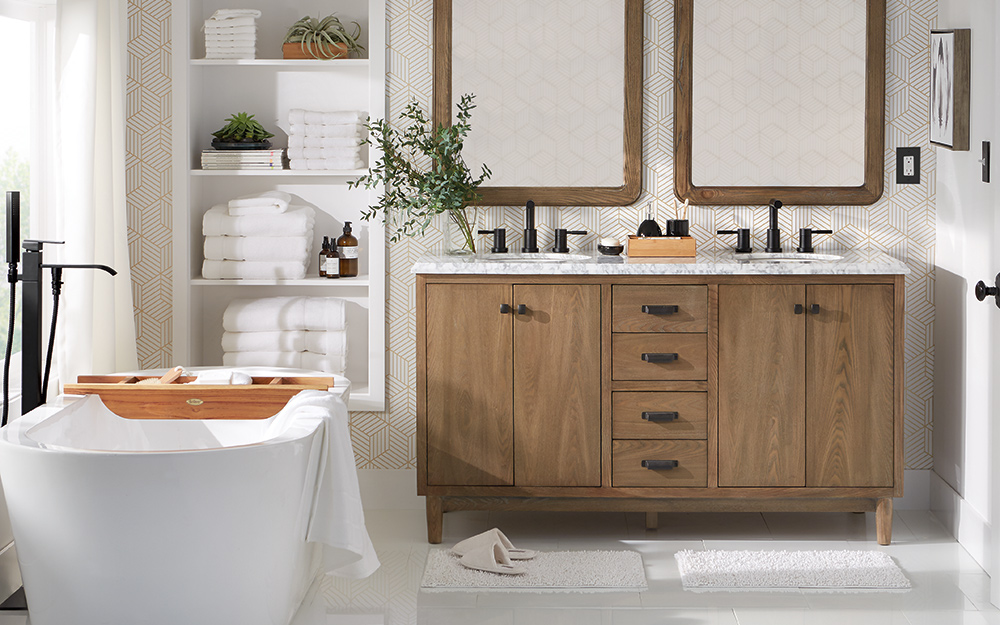 For a more cohesive color scheme, match your linens to your shower curtain. Also incorporate the patterns or colors into textiles such as your bath towels, bath mats, decorative curtains or a statement rug. When in doubt about which color towels, mats and other linens to use, we recommend white because it's easy to bleach and won't fade over time.
Functional Accessories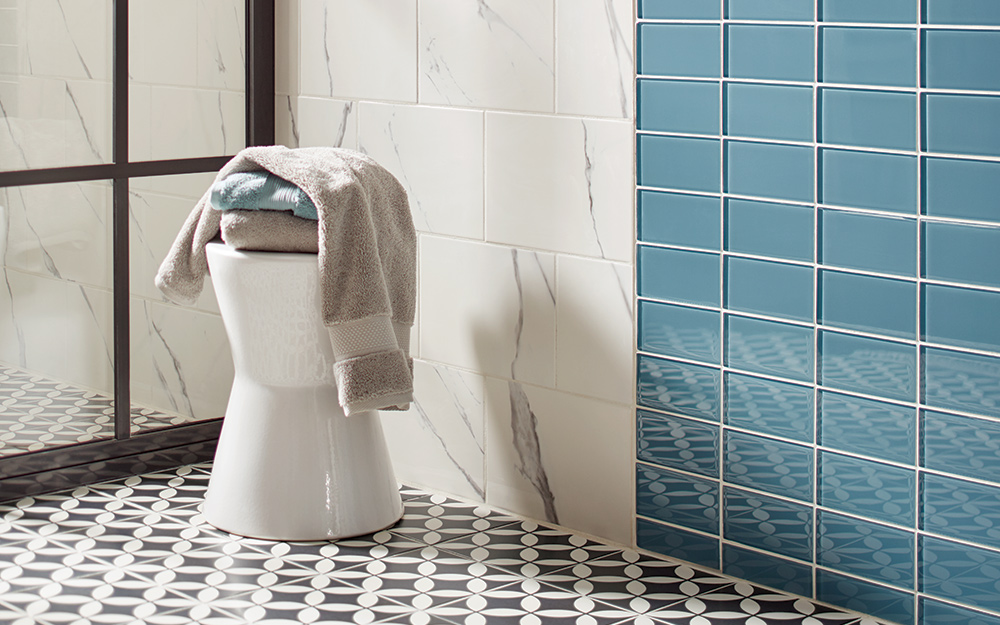 Improve the overall look and feel of your bathroom by paying attention to the details in your decorating ideas. Consider adding a hamper, waste basket, decorative candles, toothbrush holders, house plants and other accessories to tie the room together. Many decorative soaps can also be incorporated into your decor while still proving useful beyond decoration.
Install New Hardware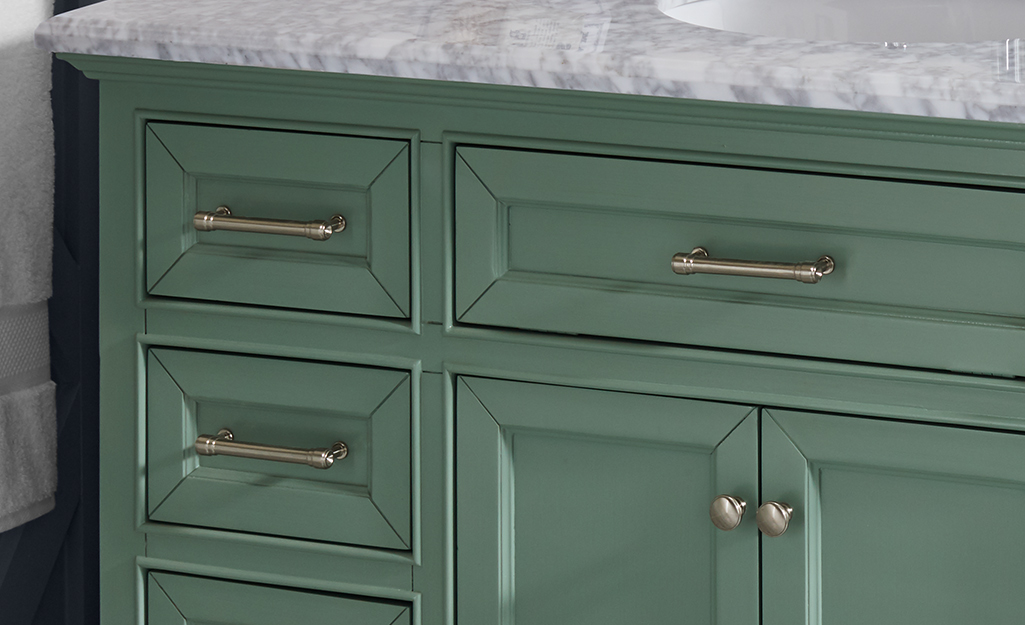 Play with asymmetry to make the space stand out from other parts of your home, and don't forget about small accents and bathroom hardware like towel bars, cabinet handles and drawer pulls. 
Add Wall Decor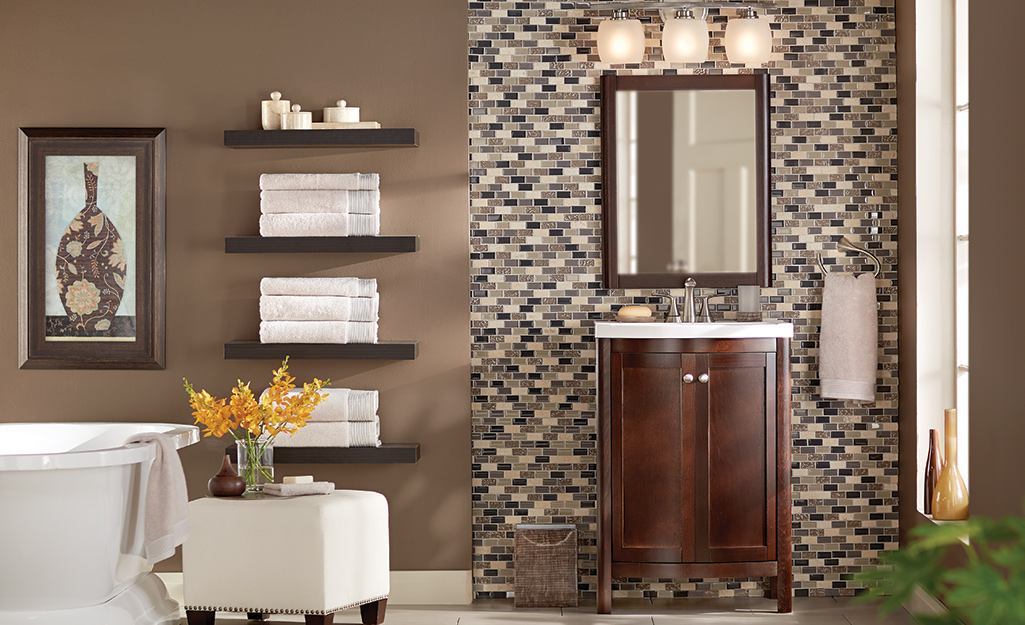 Look at your favorite pictures of bathroom decor and see if there's a running theme. For walls with more ornate designs, consider using wallpaper to achieve the look. Top it all off with some subtle wall decor like a piece of canvas art or an understated bathroom mirror.
Countertop Storage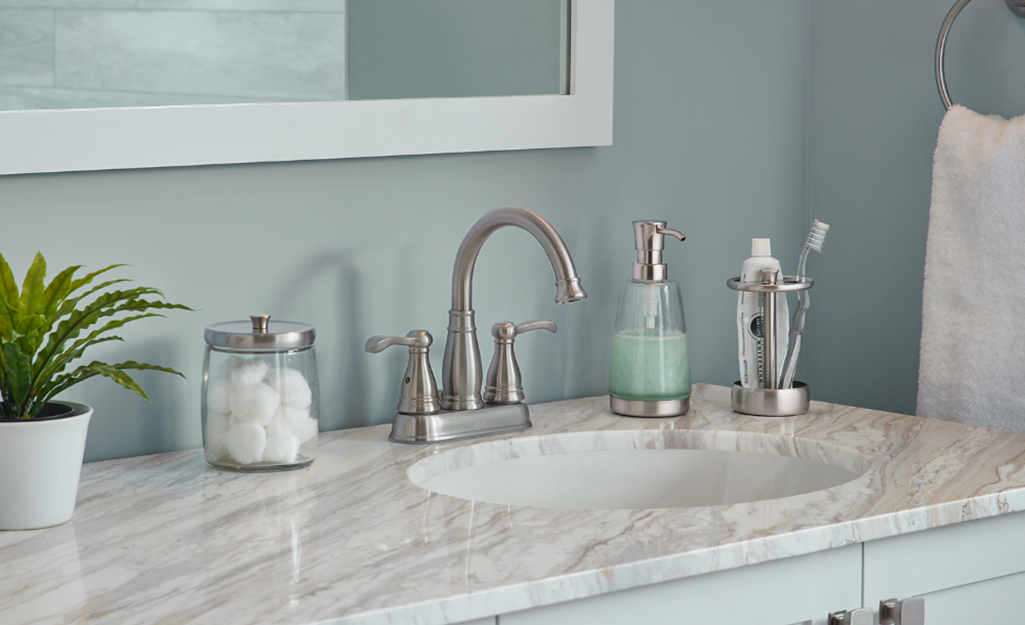 Organize cotton balls, cotton swabs, grooming essentials and more with acrylic containers or small mason jars.
Remember the Ceiling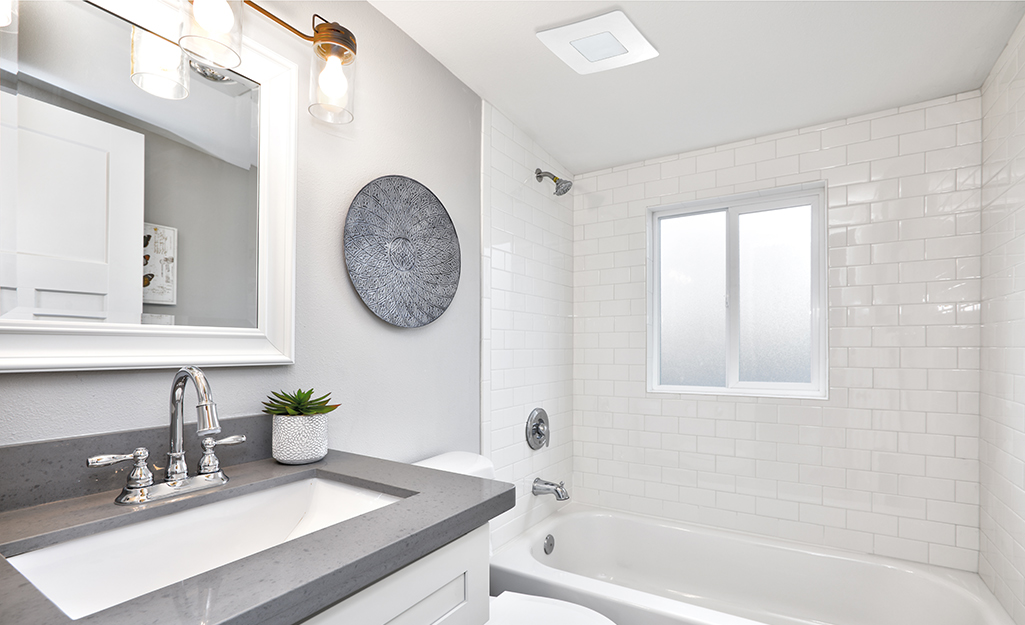 Update the bath fan with a newer model. Consider painting the ceiling in addition to the walls; a fresh coat of white paint will make the space feel cleaner and brighter.
There are a variety of ways to update your bathroom. Decor trends like claw foot tubs, metallics and textured surfaces can all work together to give your space new life. Ready to find decor options that accentuate your style? The Home Depot delivers online orders when and where you need them.
Explore More on homedepot.com