Ideas & Inspiration
Best Ground Cover for Slopes
Take on the challenge of a grassy slope in your yard and view it as an opportunity to turn a plain spot into something extraordinary when you plant groundcovers.
When you establish shrubs, ornamental grasses and perennials on a slope instead of a lawn, you eliminate the need to mow a steep, dangerous slope. Choose drought-resistant plants and your no-mow zone will turn into a no-water zone, too.
Keep your mower on level ground by converting steep inclines into colorful beds of perennials, groundcovers, shrubs and meadow grasses for a low-maintenance, erosion-preventing landscape.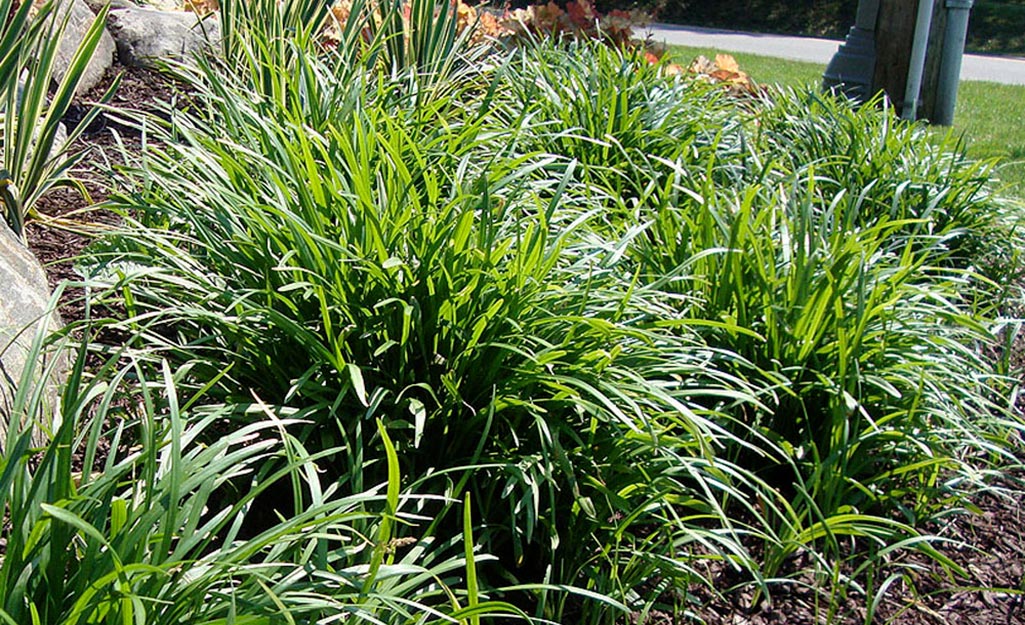 Before you select your plants, know the light of your site:
Full sun means six or more hours of direct sunlight each day.
Partial sun is between four and six hours a day.
Partial shade is two to four hours of sun per day.
Shade is two hours or less sunlight each day.
Read plant tags and online recommendations as you plan your planting. The plants below can be used as ground covers on slopes:
Agapanthus
Asiatic jasmine
Catmint
Cotoneaster
Creeping Jenny
Creeping phlox
Creeping thyme
Daylilies
Ferns
Hostas
Ice plant
Junipers like Blue Star
Lambs ears
Lily turf (liriope)
Ornamental grasses
Pachysandra
Sedums, like Autumn Joy and Autumn Fire
Stonecrop sedums
Wintergreen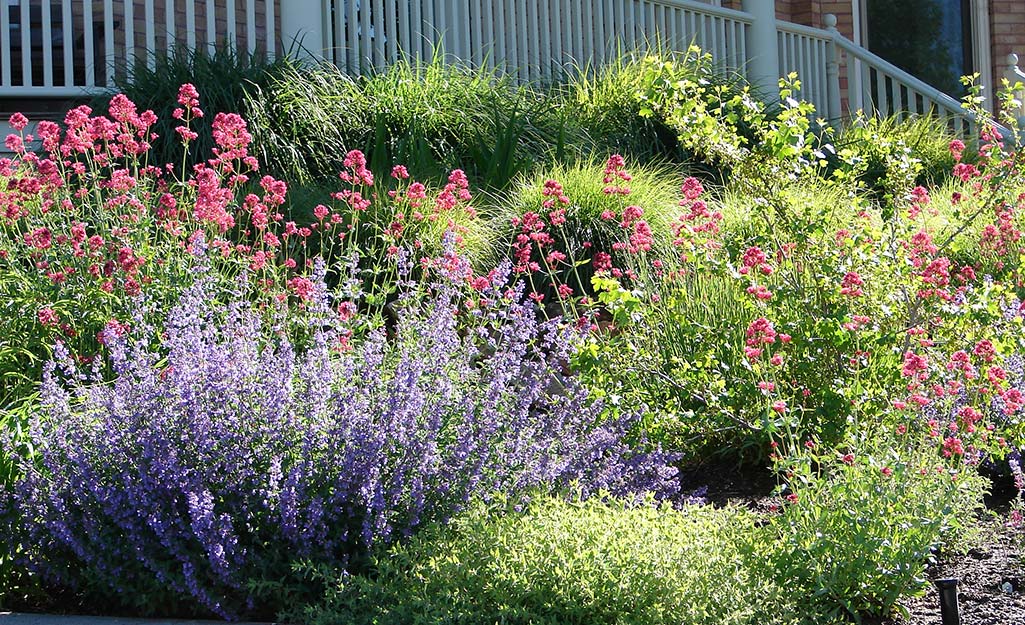 Use a garden hose and marking paint to define new beds.
To eliminate weeds, spray the area with a broad-spectrum herbicide. Follow label directions.
Use a broadcast spreader to apply fertilizer.
Spread compost roughly an inch thick to help soil hold water and nutrients.
Run a tiller over the ground to a depth of 4 to 6-inches or turn with a shovel.
Rake the area smooth.
Install low-maintenance plants.
Spread hardwood bark mulch 2 inches thick around plants. Do not cover trunks or stems of plants with mulch or they may rot.
Tip: Install a soaker hose directly over the root ball of perennials and loop once around the base of each shrub to conserve water and time.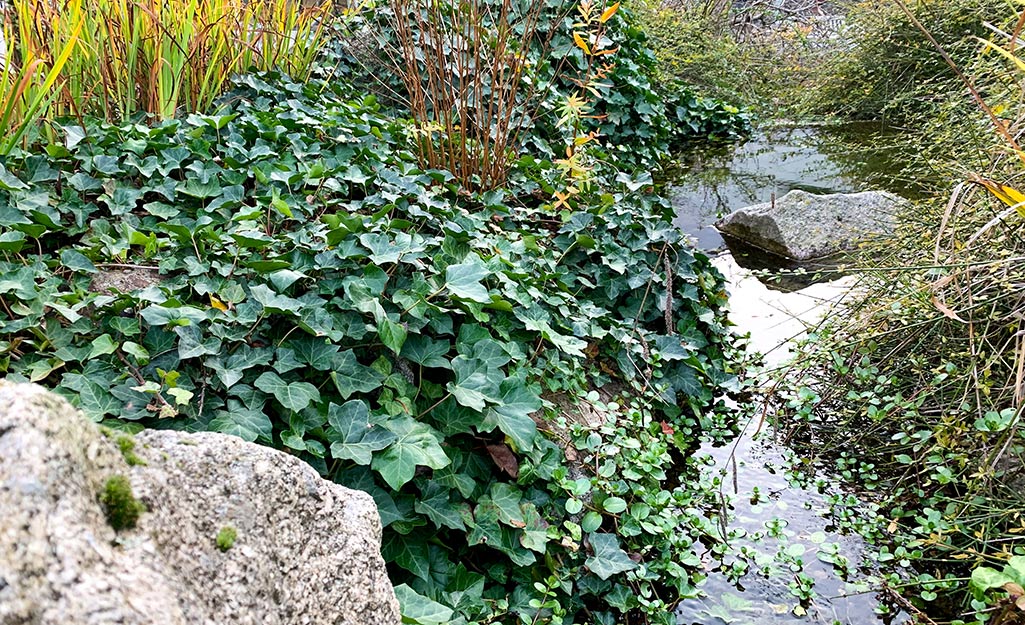 When looking for plants to control your slope, be careful of plants that propagate by suckers, stolons or rhizomes because these plants do their jobs too well. These vigorous growers can escape their borders and creep into neighboring beds or yards.
English ivy is a classic example of a plant that when used properly, either in a container, or a bed where it gets a routine trim, is well-behaved. But when it's planted in a difficult to reach area, or allowed to spread, it can be invasive and challenging to rein in. Best advice is to research plants before installing in your no-mow zone.
Whether you need the right plants, tools or potting soil, The Home Depot delivers online orders when and where you need them.