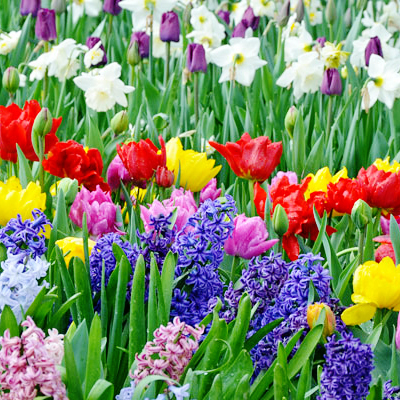 Bring bold color to your spring garden by planting bulbs like tulips, hyacinth and daffodils this fall.
If you think of pastel pinks and yellows when you imagine spring bulbs — well, think again. Bright colors and mixes are trending, creating eye-popping combinations for the garden.
In the Garden Center this fall, you'll find purple, red, yellow, apricot and pink varieties of daffodils, tulips, Dutch iris, bearded iris, muscari (grape hyacinth) and alliums, among others.
Using this palette, it's a perfect time to stretch your creative muscles and create blooming combinations that will brighten your early spring garden.
Plant Companions like Pansies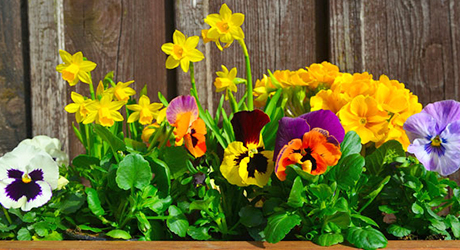 Dial up the visual impact by planting bulbs with early spring annuals like pansies and violas. As the blooms fade, the plants will cover the decaying bulb foliage.
Grow in Containers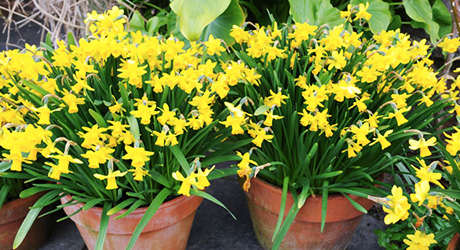 Container gardening is the solution for bulbs on patios or condo balconies. In fact, in Southern climates or anywhere you have to dig up bulbs to "force" a dormant period, removing bulbs from a planter is far easier than digging up a flower bed.
Place containers in flower beds, tucked among perennials and annuals, or in shrub borders.
Choose Colors for Contrast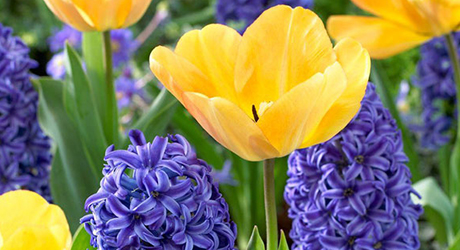 When planting bulbs, create more impact with high-contrast color combinations like purple, white and yellow, like these tulips and hyacinth. In a similar vein, red with white, pink and orange also builds visual excitement.
High contrast can also apply to flower shape — small, tight flowers like hyacinth with big, open blooms like tulips.
Grow a Gardener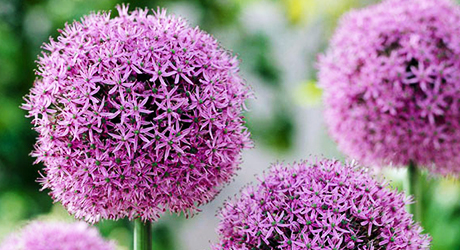 Alliums like 'Gladiator' are kid-pleasers, leading to a perfect garden project for little ones, with a lesson on proper planting (root end down), care (soil, sun, fertilizer and water) and patience rewarded in spring.
Plant Easy Growing Selections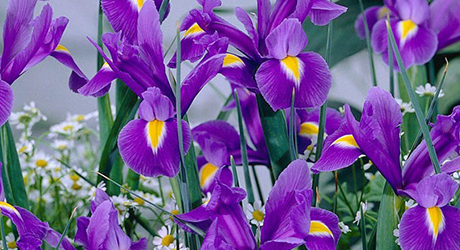 Popular selections like Dutch iris 'Blue Magic' are easy to grow and dependable, showing off purple blooms touched with yellow.
Tip: Bulbs need good drainage to thrive. Work organic matter like compost into the soil when planting.
Grow Bulbs for Cut Flowers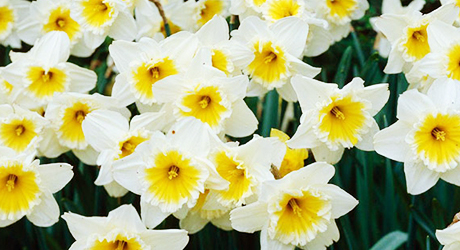 Daffodil 'Ice Follies' make nice cut flowers for arrangements. They're a popular choice for naturalizing in lawns, in the right zone.
Tip: To keep naturalized daffodils coming back year after year, resist mowing until the foliage has died down.
Maximize Impact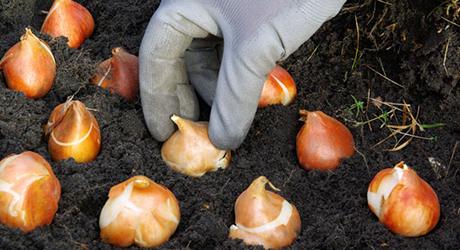 When you plant bulbs, avoid the common mistake of spacing bulbs too far apart. To get the bold look of intense color, pack the bulbs close together. This works in garden beds, and especially well in containers.
Treat Iris like Bulbs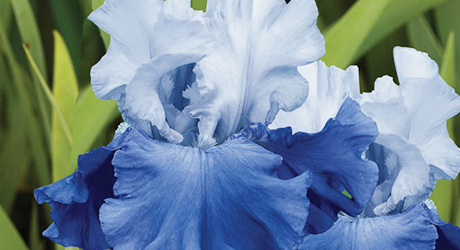 Botanically speaking, bearded iris are rhizomes, not bulbs. The blooms are dramatic, with three standard, or upright, petals, and three that "fall." 
Bearded iris are planted in late summer and early fall just like bulbs, and will bloom a little later, in mid- to late spring.
Bulbs are Low-Maintenance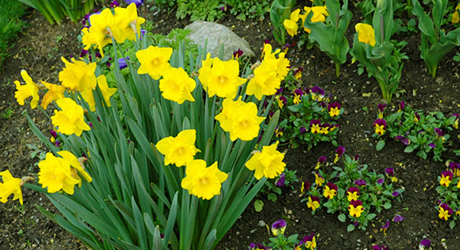 Bulbs belong in any low-maintenance garden. This is "fix it and forget it" gardening. But if you feel like you need to help the blooms along, when you see the tips of the bulbs emerge in early spring, top dress with compost or bulb food.
Explore More on homedepot.com