The arrival of spring heralds the return of warm weather and beautiful, fragrant flowers. Celebrate the change in seasons by growing some fresh color in your yard with these vibrant flowers. This guide will walk you through the different types of spring-blooming plants and their care.
Tip: All of these plants will thrive when fertilized in early spring with all-purpose plant food. Roses will do best with rose-specific fertilizer.
Choose between gardenias, azaleas, rhododendrons, camellias and more for beautiful spring color.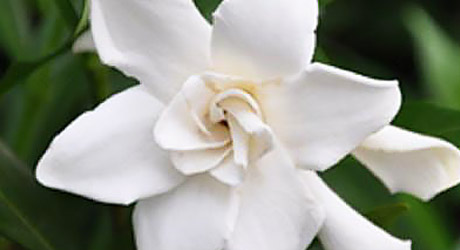 Gardenias, known for their unique fragrance and thick foliage, are ideal for containers or shrub gardens. They produce beautiful white blooms perfect for cut floral arrangements.
These shrubs bloom in late spring through fall and prefer partial sun and acidic soil.
Gardenias will grow 4 to 6 feet tall and should be given several feet of space on all sides to continue to grow. Best of all, they're deer resistant!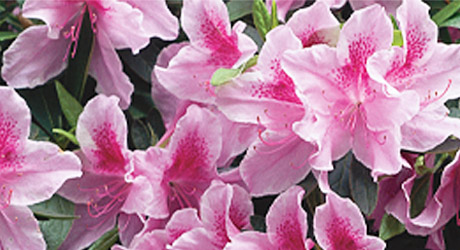 A flowering, evergreen shrub, azaleas grow clusters of lilac flowers. While they will bloom in partial shade, they prefer deeper shade to truly thrive, so they're often found planted in the shade of large trees.
Once established, water occasionally to maintain moderately moist soil. Plant in containers or use as an accent plant in mixed gardens for a splash of bright color.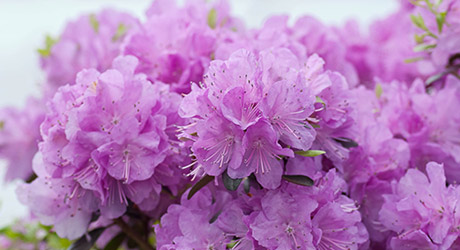 Rhododendrons flower with eye-catching clusters of blooms in late spring, and prefer partial shade to stay cool during the heat of summer.
Rhododendrons and azaleas have shallow root systems, so cover the top of the roots with 2 - 3 inches of mulch or pine needles for added protection.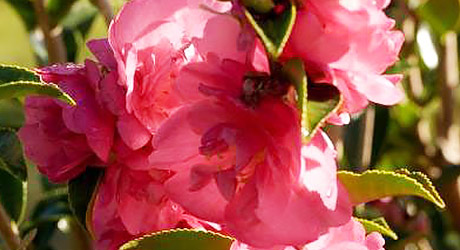 Camellias produce colorful flowers atop dark green foliage. These lovely shrubs bloom mid-fall through spring and prefer 4 - 6 hours of sun a day
Feed in spring and use as an accent plant or a deer-resistant border plant for larger gardens.
Available in a range of colors, camellias appreciate daily watering and should be pruned within a few weeks of blooming to promote fresh growth for the next season.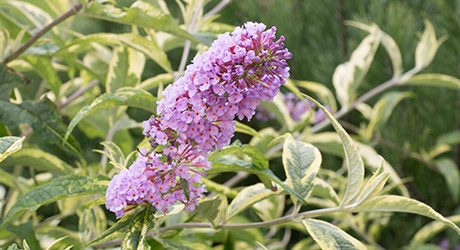 Like gardenias, butterfly bushes are famous for their scent. Sporting long, arched stems of colorful flowers, butterfly bushes have earned their title by attracting their namesake to gardens in droves.
Prune in early spring and keep well watered to have bright blooms as the weather warms. Butterfly bushes prefer sunny areas and grow 4 - 5 feet tall.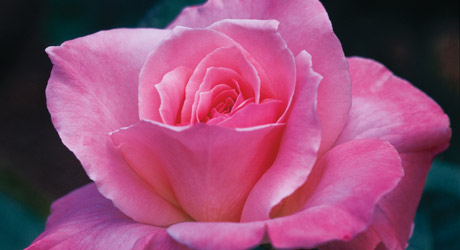 A garden classic for their timeless beauty and scent, roses will thrive when planted in the early spring, but can be planted throughout the growing season. Roses will respond well to a layer of mulch or pine straw 2 - 3 inches thick spread over their root structure.
Roses need plenty of sun. The more the sun they have, the more flowers they produce. Plant them where they'll receive a minimum of 6 hours of sunlight a day.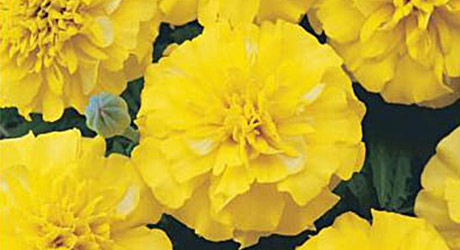 Marigolds bring warm, springtime cheer to gardens with large, bright golden blooms on top of long green stems. Plant in or near your vegetable garden, where their fragrance will deter pests from snacking.
This fast-growing annual will reach up to 2 feet tall and enjoy full or partial sun. Regularly remove withered blooms to encourage new growth, and enjoy blooms from early spring through fall.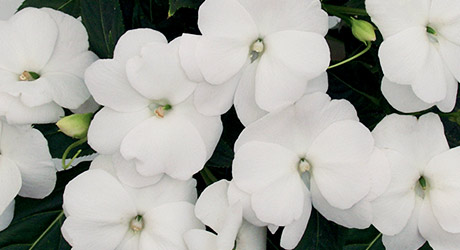 One of the more popular springtime annuals, impatiens are prized for their wide range of colors and easy maintenance. Ideal for use in flower beds or containers, impatiens will bloom best in full or partial shade.
Consider planting impatiens in hanging baskets along the porch to discourage deer and other pests from snacking on the bright blooms.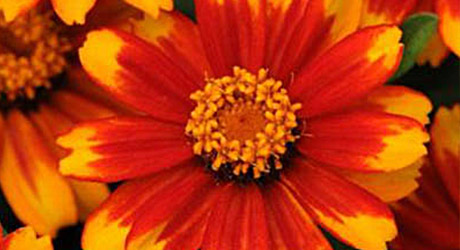 Zinnias, like so many other plants producing vibrant spring flowers, will attract butterflies and hummingbirds to your garden with their large blossoms in a broad range of bright colors.
Growing up to 3 feet tall, these annuals make excellent cut flowers. Frequently cut to promote new blooms and maintain a neat appearance.
Water once a week and keep in full or partial sun to help zinnias thrive.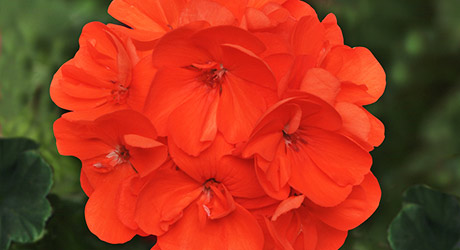 Geraniums are known for their striking, long-lasting blooms in shades of pink and purple.
Attractive to butterflies and hummingbirds, geraniums are ideal for mixed gardens and containers. They grow to a maximum of 18 inches tall.
Plant in full sun and pick off withered blooms to promote fresh, new growth.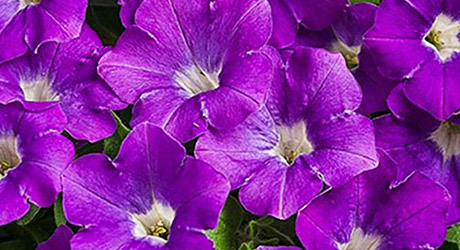 For a little vertical color, add the high-climbing morning glory vine to your yard. Producing vibrant flowers among lush green leaves, morning glory will bring a pop of spring color to your arbors, fences, mailboxes and more.
Anchor against vertical surfaces to direct the growth, or leave on the ground for thick ground cover.
Water several times a week and grow in areas with at least 6 hours of sun a day. Seeds will take 2 weeks to germinate and up to 12 weeks to bloom.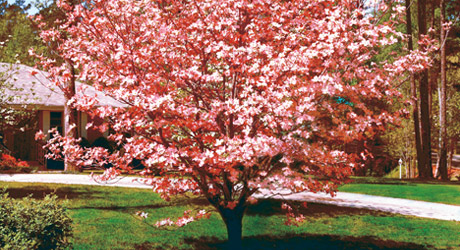 Not all springtime color grows close to the ground. Plant a dogwood tree to elevate your yard's springtime beauty.
Dogwood trees provide four-season appeal that showcases beautiful pink blossoms in the spring, and light green summertime foliage that changes to burgundy in the fall.
Plant in nutrient-rich soil in an area with plenty of morning sun and afternoon shade.