Ideas & Inspiration
Here's Your February Gardening Calendar
Love is in bloom in February when you get ready for Valentine's Day. Select a houseplant, such as an orchid, bromeliad or red anthurium for your special valentine.
February is the perfect time to plan seed starting for summer's tomatoes and peppers. Sow seeds indoors about six weeks before the estimated last date of frost in your area. Check the frost date calendar and read seed packets for planting instructions.
Outside, take advantage of late winter mild and dry days. This is the time for pruning and cleanup.
In warmer regions, it's time to prevent crabgrass and other weeds in your lawn. Take preventative measures early and you'll keep weeds to a minimum.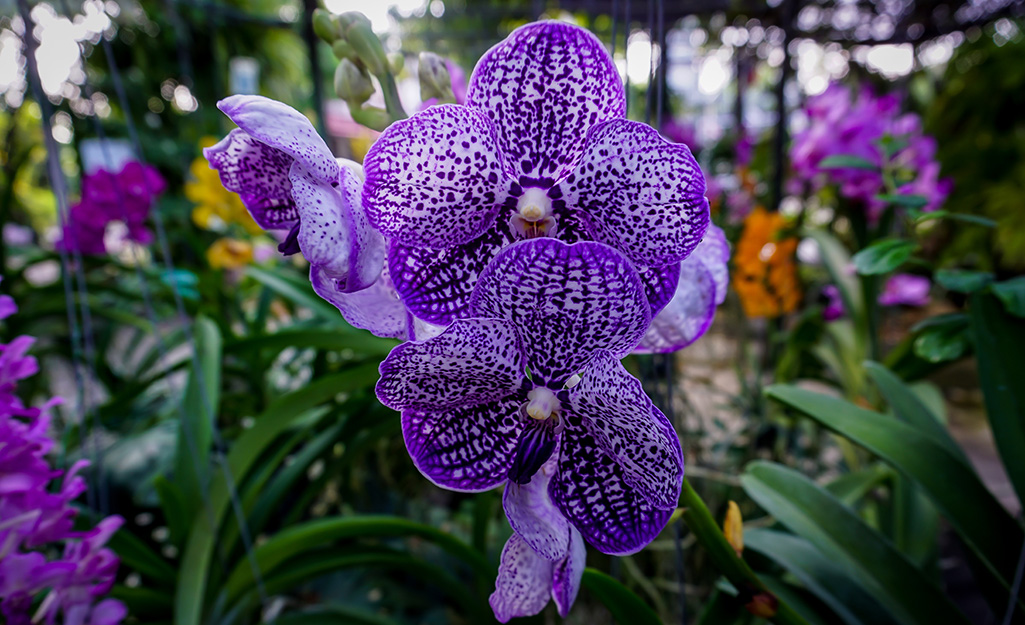 Give Your Valentine a Pretty Houseplant
Perfect for gifts, houseplants such as an orchid, bromeliad, red anthurium or purple heart plant warm hearts. Choose an easy-growing houseplant for your valentine. Learn all about the language of flowers.
Gather Seed Supplies, Start Indoors
Seed starting indoors is a time-saver and allows you more control over the growing process. It helps you grow early crops and flowers in your garden. See our story on seed starting do's and don'ts and our top 10 veggies to sow in your garden.
When weather cooperates, February is a perfect month to look at the barren landscape and trim dead and diseased tree branches. You can also prune some shrubs, but not azaleas, rhododendrons and other spring-flowering shrubs. To know which ones to prune, read our article on pruning.
Tackle early-season weeds in your lawn and garden when the weather permits. Read about how to kill weeds without killing your lawn. In your garden, apply weed killers and mulch around any shrubs and flowers. Use organic weed preventer where you plant vegetables and herbs.