Indoor plants can do so much for your living space, bringing life to every room. From bonsai trees to ficus, you can incorporate houseplants into each room's decor to add color, design and personality throughout your home. In this guide, you will learn how to unlock six ways to integrate houseplants into your space.
Liven Up Neutral Spaces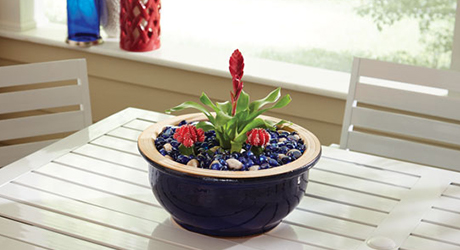 Tropical colors can brighten up light and airy minimalist spaces. Plant a bowl of happiness with a colorful bromeliad flanked by two grafted cactus plants to make a dish garden.
Add shiny decorative gems for a fun touch. For other pops of color, consider lanterns and vases to tie it all together.
Create a Vignette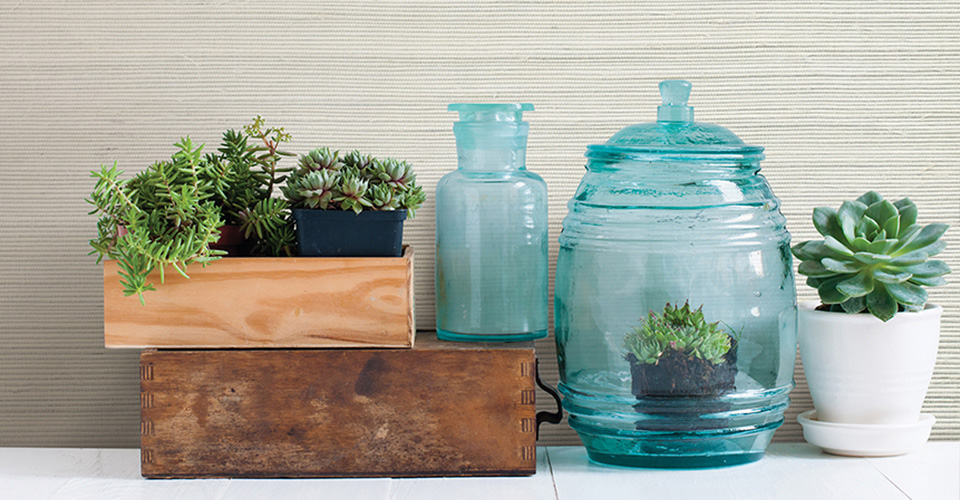 Your houseplants can anchor a decorative collection of items in your home. Plant an unexpected succulent trio in and on top of old desk drawers.
Use a bit of artful decor, such as vases and a chic small flowerpot, to complete the look. While you're at it, check out these easy growing no-fail houseplants.
Add Pizzazz to a Blank Wall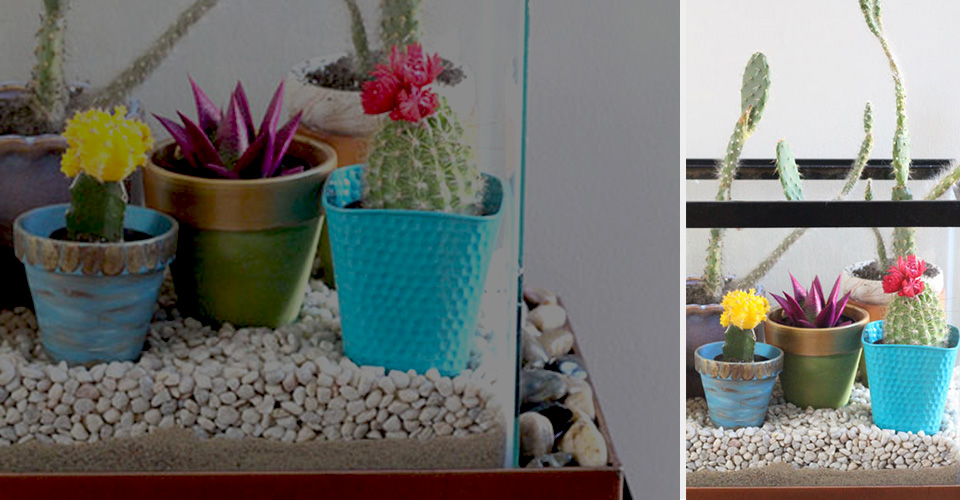 Transform Overlooked Areas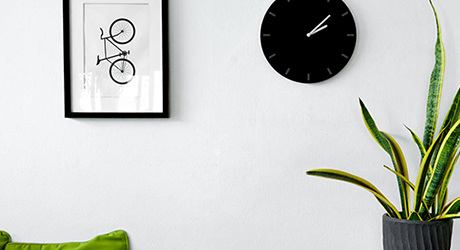 Give an otherwise drab space some color when you add a houseplant. Then add whimsical accents, such as a modern clock and sideways print.
Don't forget, indoor plants such as sansevieria, also called snake plant, palms and pothos and ivy bring lots of fringe benefits because they provide oxygen and purify the air.
Carve Out a Nook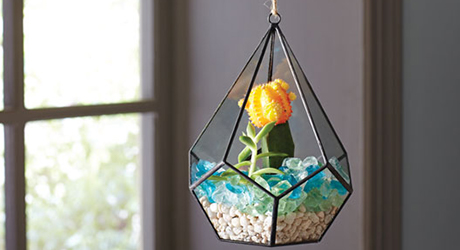 Hang a bit of sunshine with a terrarium filled with brightly colored plants, sea glass and decorative pebbles. Terrariums take less than an hour to put together and do so much to beautify small spaces.
Create a Stylish Perch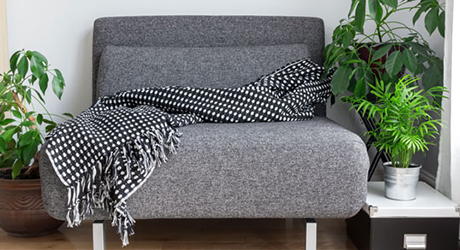 On a rustic shelf or decorative box, make a place where your plants gather. Cluster them in a place where you might cozy up to read a book. 
To keep your greenery looking fresh, repot your houseplants if they look tired and saggy or just need a bigger home. When you refresh the potting soil, your indoor plants also benefit.
Whether you need the right planters, plants or potting soil, The Home Depot delivers online orders when and where you need them.
Explore More on homedepot.com