It's a simple skill, but when you know how to organize your freezer, you can maximize the amount of food you can store. This means less waste, since you'll have room for freezing leftovers. This can also save you time. You can prepare and freeze meals to use when you're too busy to cook. Most kitchen freezers are included in refrigerators, but many lack extra room for storage. This guide outlines how to organize your freezer like a pro. 
Organize Your Freezer: Gather the Proper Tools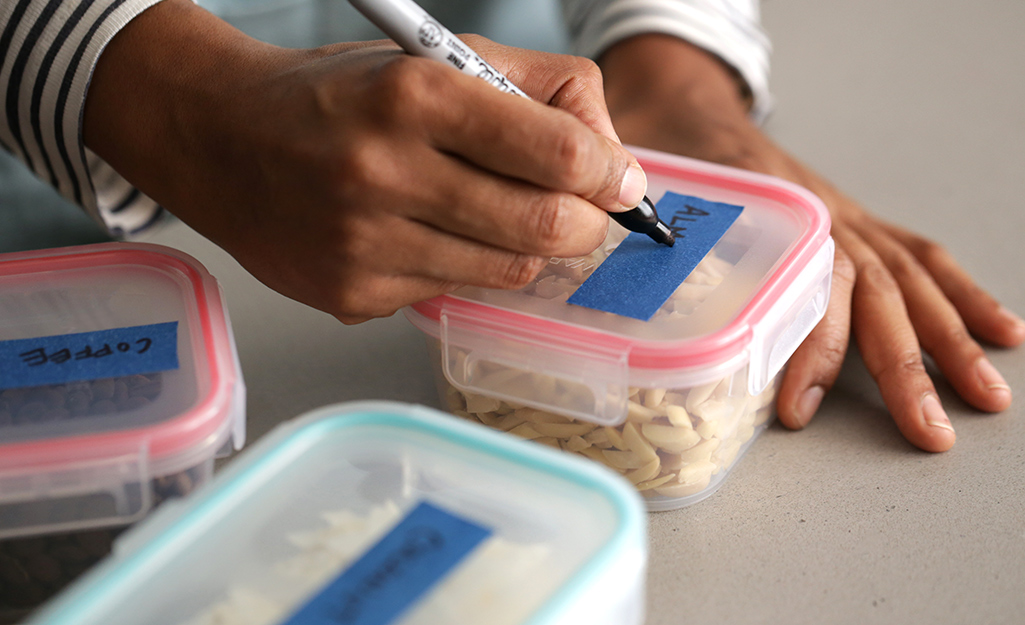 First, make sure you have the proper organization tools on hand. Among the items to have at the ready: 
BPA-free plastic containers: Keep at least one set of containers in various sizes. They are useful for storing a wide range of items. 
Freezer safe bags: These are great for storing many items – soup, lentils, fruit and vegetables. They also conform to odd spaces in your freezer, making them especially useful when you don't have a lot of storage space.
Painter's tape and a permanent marker: These are the secret weapons of any organized home cook. Use painter's tape to make a label that can go on any container or freezer safe bag, noting what exactly the item is (sometimes, when storing things in the freezer, it's hard to tell) and the date the item was stored. 
Ice cube trays: If you don't have an icemaker, keep several trays filled with standard ice. You can also make special-occasion ice cubes by adding herbs or fruit to them, create frozen coffee cubes for iced coffee and use them to store individually portioned stock and sauces like pesto. 
Tin foil and plastic wrap: You'll want these around to wrap food for safe keeping. Cover food completely to avoid freezer burn. 
Baking sheets and parchment paper: To freeze items that could potentially stick together (fruit and vegetables), use this duo. Lay items on the tray and freeze completely before moving to a sealable plastic bag. This way, they won't stick to one another. 
Mason jars: Yes, you can store glass in the freezer. Liquids will expand as they freeze so don't fill your sealable jar all the way. Mason jars are excellent multi-purpose items, so stash some in your cupboard and you will find they come in handy.
Organize Your Freezer: Deciding What to Freeze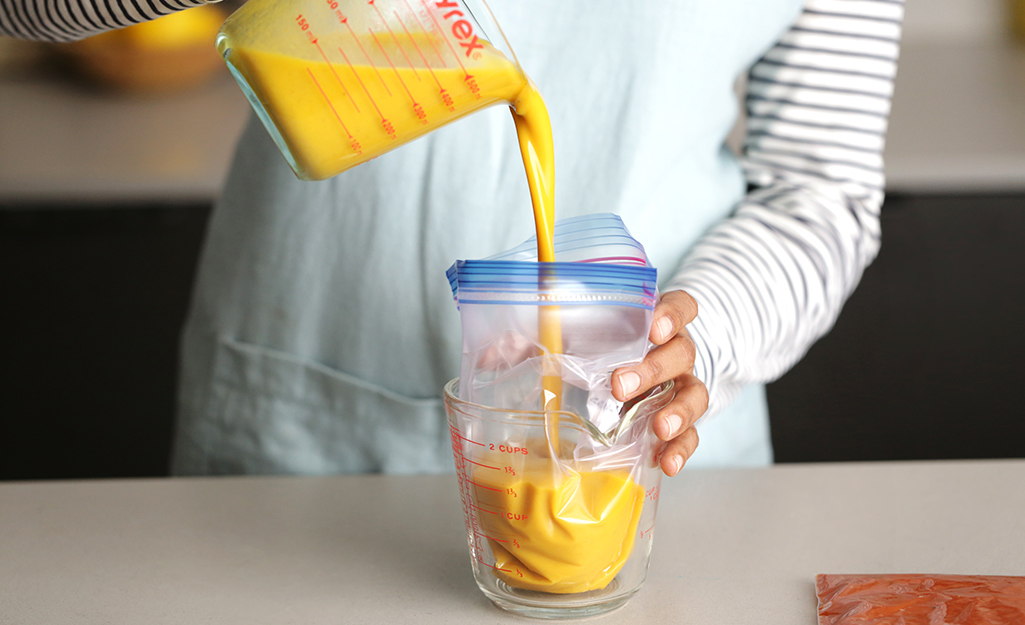 Not all foods will freeze well. While soups are ideal, certain foods like yogurt may not be the best to keep in the freezer. Knowing this ahead of time can help you plan out your storage layout. 
Here's a list of items that freeze well:
Soups, sauces and stocks
Dairy (aside from soft cheeses and yogurt)
Baked goods
Fruit (watermelon and lettuce will not freeze well) 
Vegetables and beans
Organize Your Freezer: Freeze in Portions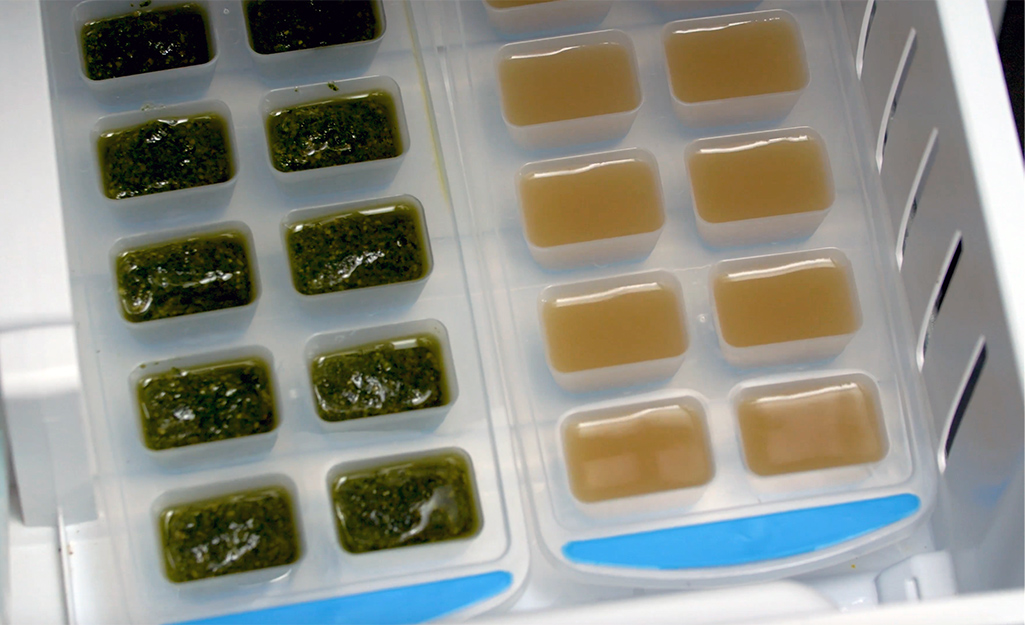 Storing like-with-like items is a great way to save freezer space. It also makes it easier to scan your freezer and see what you have on hand. Purchase stackable plastic containers or freeze liquids in ice trays that are also stackable.  
Organize Your Freezer: Freeze Things Flat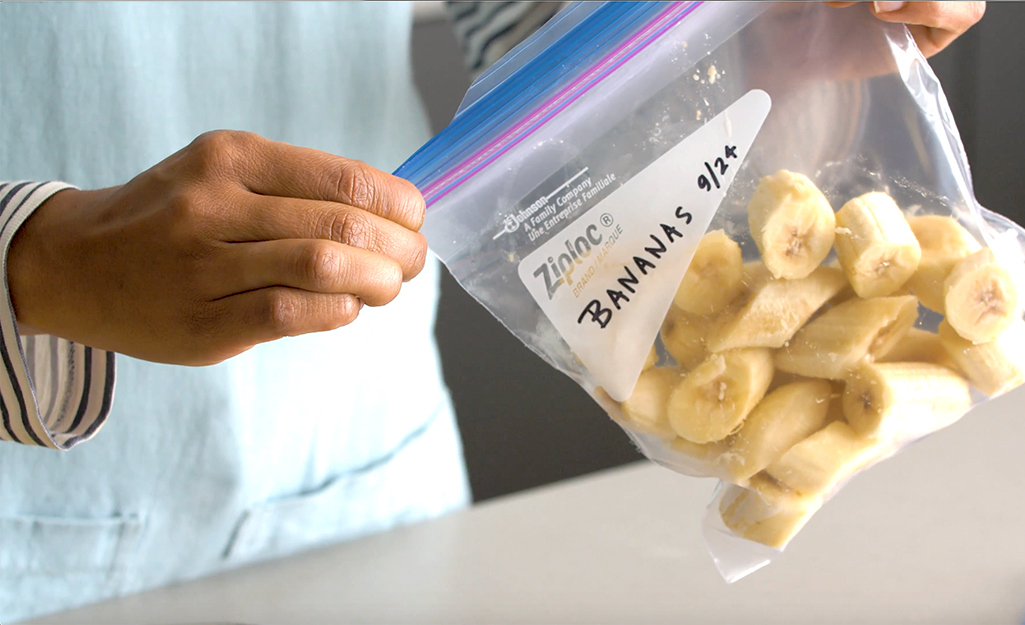 An easy way to ensure you're storing like items near each other is to use freezer bags that store flat and maximize space. The best foods for this method include fruits, vegetables, dairy and baked goods. Here are a few tips for better storage and freezer organization: 
Storing fruit in the freezer is a great move if you're a smoothie enthusiast. Thanks to their high-water content, pieces of fruit have a tendency to stick to one another when frozen. Rather than cutting up your melon, pineapple, pear or more, and sticking them straight in a bag, cut the fruit and spread it on a baking sheet, taking care to ensure the fruit pieces don't touch. Once frozen, bag fruit and stick back in the freezer.
Vegetables and beans stay fresh for several months when frozen. For best results, blanche vegetables and cook before freezing to preserve flavor, color, texture and nutritional value. 
Store premade oatmeal or baked eggs prepared in individually-sized portions in the freezer. The trick is making use of a muffin tin. Freeze oatmeal or eggs in the tins and then transfer to a plastic container or bag for an easy, fast breakfast solution. 
It may not seem like an obvious choice, but dairy can be stored in the freezer. Ice cream is a freezer staple. Milk, cream, butter and cheese are all be safe to cook with after frozen. Dairy products stored in the freezer should only be used as ingredients for cooking with, not eaten alone. 
Baked goods: Cakes, cookies, pies (in cooked or dough form) do well in the freezer. When you're ready to bake the dough or enjoy the already-baked treat, you can let it thaw in the refrigerator or at room temperature. For already-baked items, pop them straight in the oven. If your pie features a fruit filling or topping, leave that part off before freezing and add it when you're ready to eat the dessert. Thawing frozen fruit results in a mushy, less than appealing texture. 
Organize Your Freezer: Favorite Freezer Rules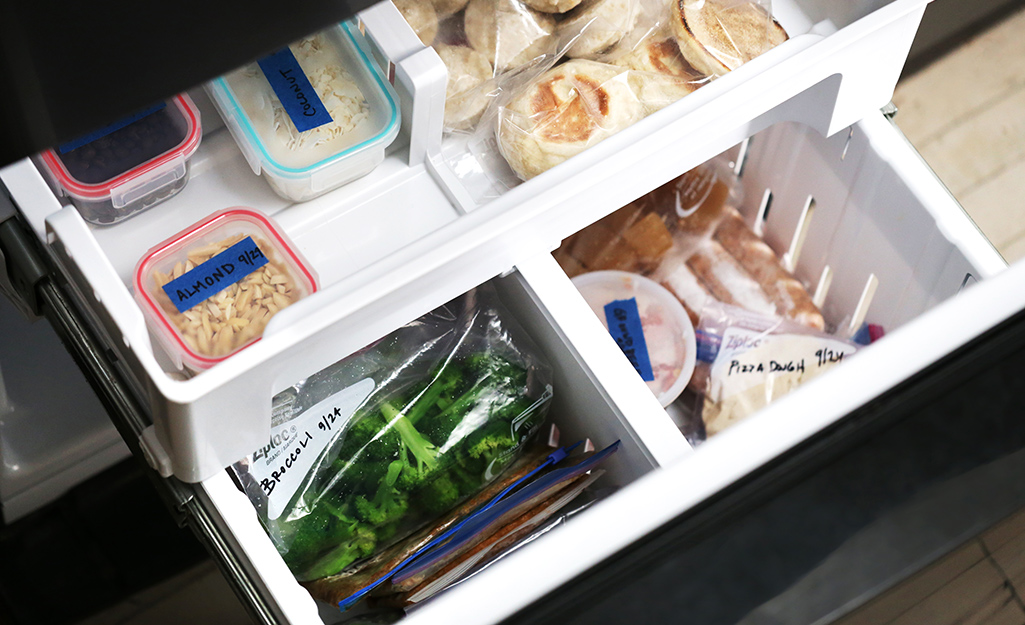 Once you have all the necessary tools on hand and a clear understanding of what can go into your freezer, you'll just need to keep a few tips top of mind. Then you'll be all set to maintain an organized and well-stocked freezer. 
Label everything. Your freezer will help you with long-term storage. It's unwise to assume that you will remember how fresh certain items are, or what exactly is in the plastic container that's been sitting in the back of the freezer for months. 
When in doubt, toss. Chances are, if you are storing things appropriately, you will not accidentally eat anything too troubling, but food will lose its flavor and absorb freezer tastes over time. This means that if you aren't sure how long something's been sitting in the freezer, you'd do well to toss it. This will free up space for new items.
To ensure things are freezer safe, completely cook before freezing (you can even chill in the fridge for a day if that's helpful). 
Depending on how large your freezer is and what built-in storage aid it already has, it could be a smart idea to get yourself storage and organization tools like freezer shelves or space dividers. Avoid having a single large space to fill and pile goods into. 
Having an organized freezer goes a long way in creating more space for food storage. If you decide you need more space than you have currently, The Home Depot has a large selection of refrigerators and freezers to choose from. And you can shop The Home Depot Mobile App for descriptions, product specifications and more.
Explore More on homedepot.com