There are many types and styles of fencing, so your first step is to determine how you'll use it – for functional or decorative purposes.
When determining how much lumber you need, don't guesstimate, calculate. Know exactly how much you need with our project calculators.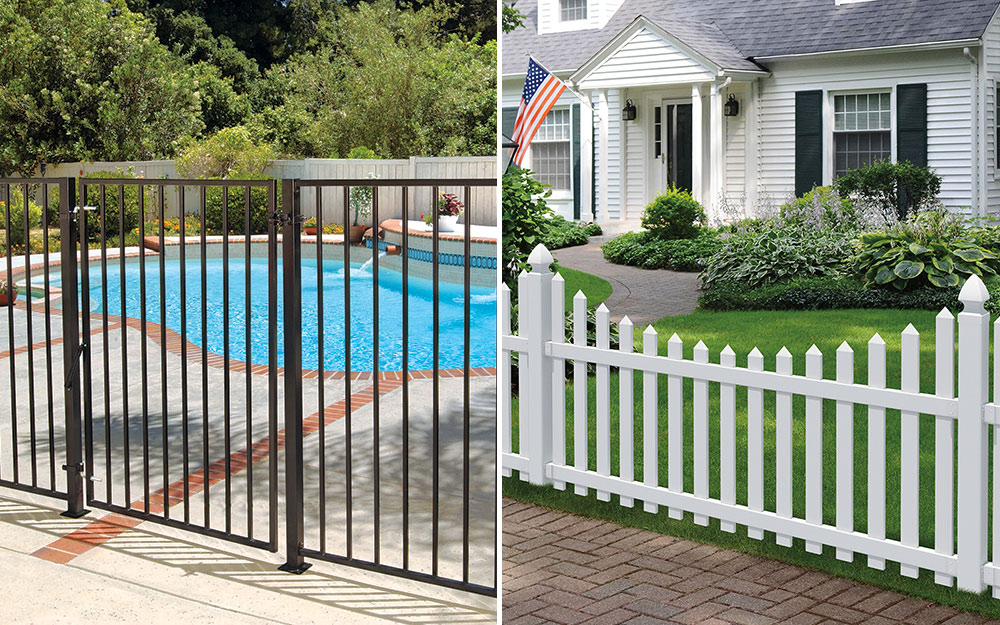 Functional fences increase privacy, make your home more secure, limit access to a pool or other area, or reduce wind and noise. Consider privacy or shadowbox styles in wood or vinyl, and add heavy-duty locks and hinges for more security.
Decorative fencing complements your home's architecture, adds an elegant accent to your property or draws attention to a landscape or garden. Popular styles include ornamental metal fences or picket and post and rail fences in vinyl or wood.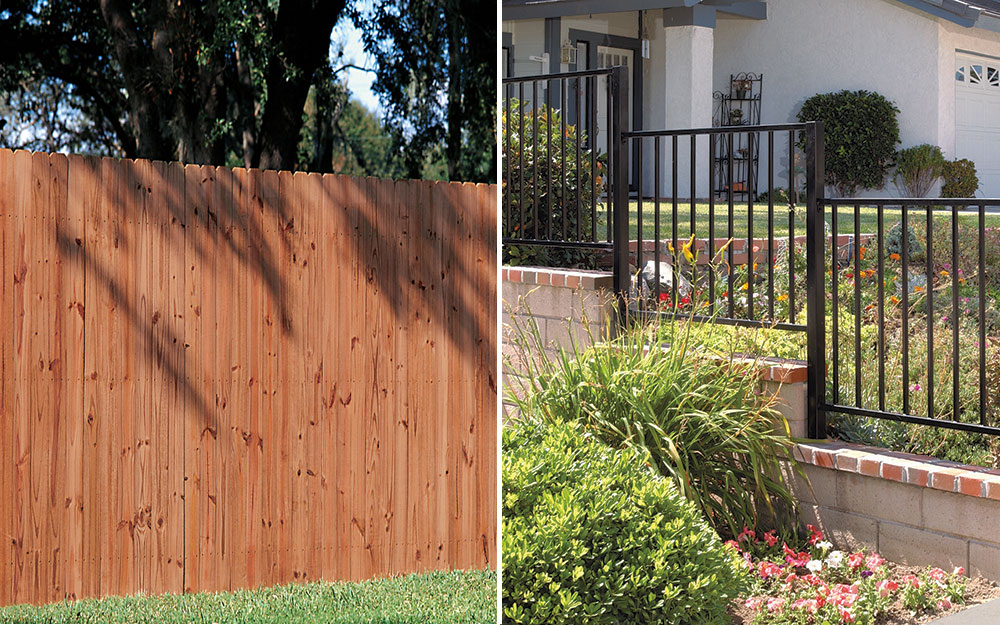 If your property lines are not level, your fence may need to be stepped or racked to follow sloping terrains.
Stepping is commonly used in situations where the ground is aggressively sloped. Stepped fences are constructed using pre-assembled panels of pickets or boards. Each panel is placed parallel to the panel next to it, rather than the slope, so that the fence gradually follows the slope like steps in a garden or deck.
Stepping often results in an open space or gap between the bottom of the fence and the ground at one end of each panel. Because of this gap, stepped fences may not be the best choice for keeping pets in an enclosed area.
Racked fences are constructed by placing each picket or board individually to conform closely to the slope of the ground.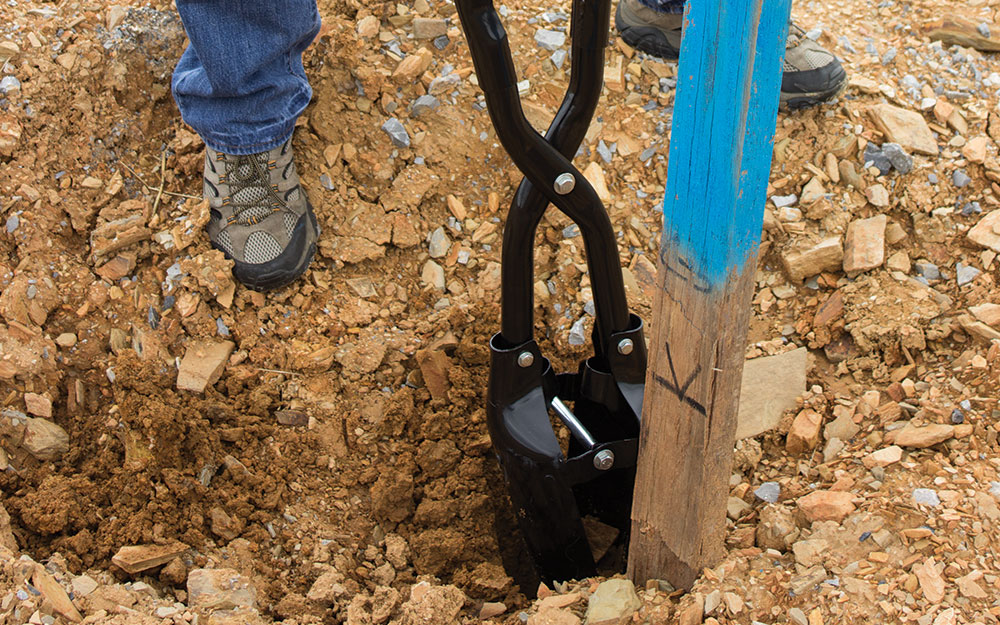 Since a fence is usually considered a major structure, find out what building codes and permits are required from your local board.
Discuss your plans with your neighbors whose property is adjacent to your proposed fence.
Examine your deed for easements, which grant right-of-ways through your property to another entity, like a neighboring property owner or a utility company. Easements may limit the design and location of your fence.
Review local zoning laws for restrictions on the type, size and placement of your fence. If you live in a historic district, check with your neighborhood association before proceeding.
Find out if approval from your homeowners' association is required before building.
Confirm your property lines to make sure your fence will be installed on your property.
When transportation of fencing is a challenge, The Home Depot truck rental can help. From pickups and vans to moving trucks, we've got you covered.