Decorating a small apartment presents unique challenges. Your decor cannot be permanent or too large for the space. Living in a small apartment doesn't mean that you have to give up interior design for the sake of functionality. Grab these small apartment ideas to transform your small space into a chic and cozy home.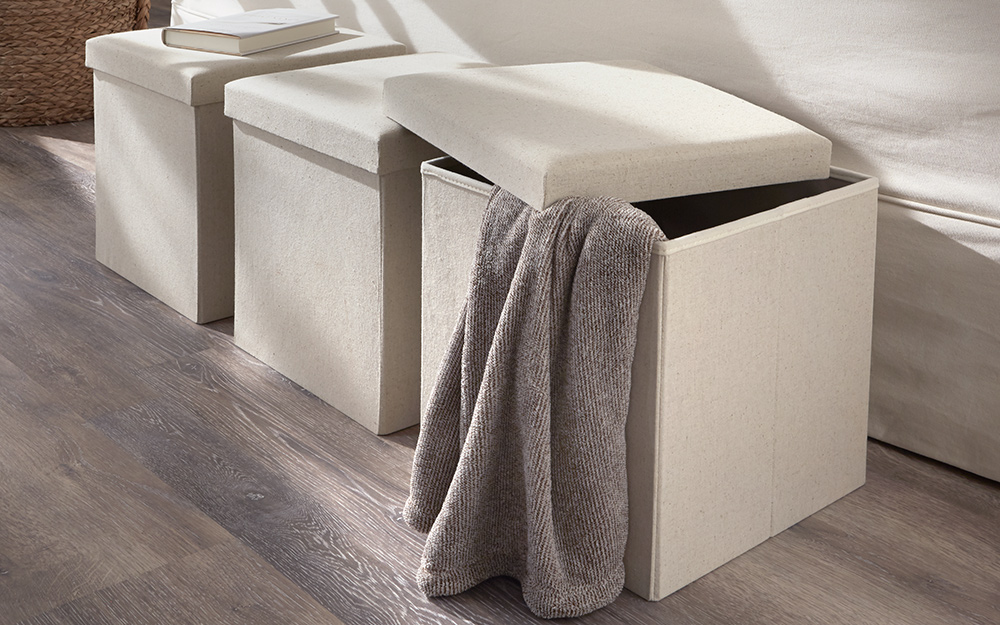 In a small space, every inch counts. Instead of trying to make an existing piece work in your space, focus on buying pieces that will work with you. Some types of multi-purpose furniture to consider are:
A trundle bed that can be folded into a sofa.
Futons are a great space-saving option and are perfect when you need a place for guests to sleep.
A storage ottoman can be used for seating and storage space.
A dining table with a built-in leaf allows you to expand table space only when you need it.
Clear furniture in see-through acrylic or glass will make your space feel larger than it is. Try incorporating clear acrylic chairs or a glass coffee table into your apartment decor.
The biggest challenge in decorating a small space is the size of furniture. Most furniture is designed to fit into homes. However, with the popularity of tiny homes, there are plenty of options available to furnish your tiny apartment.
Avoid over-stuffed styles. Large, bulky furniture will make your space look smaller. Stick with smaller, space-saving furniture pieces.
Use a round dining table. It takes up less space and gives you plenty of seating.
Use curvy furniture. Curvaceous furniture will keep your space from looking monotonous. Compliment the curves in the furniture with similar shapes in your accessories.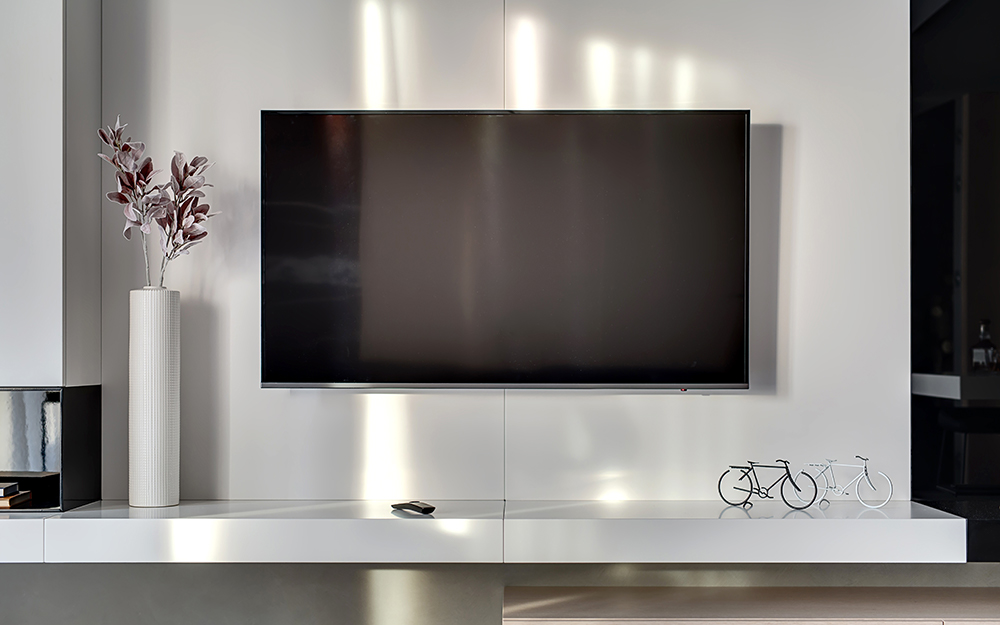 Make the most of the square footage in your space by going vertical. Here are small-space ideas to save floor space in your apartment:
Hang wall sconces for light in lieu of table and floor lamps.
Hang shelves next to the bed instead of a bedside table.
Mount your TV on the wall instead of placing in on a media stand.
A mounted wall desk or shelf takes up less room.
Using hanging organizers in the closet to carve out extra storage space.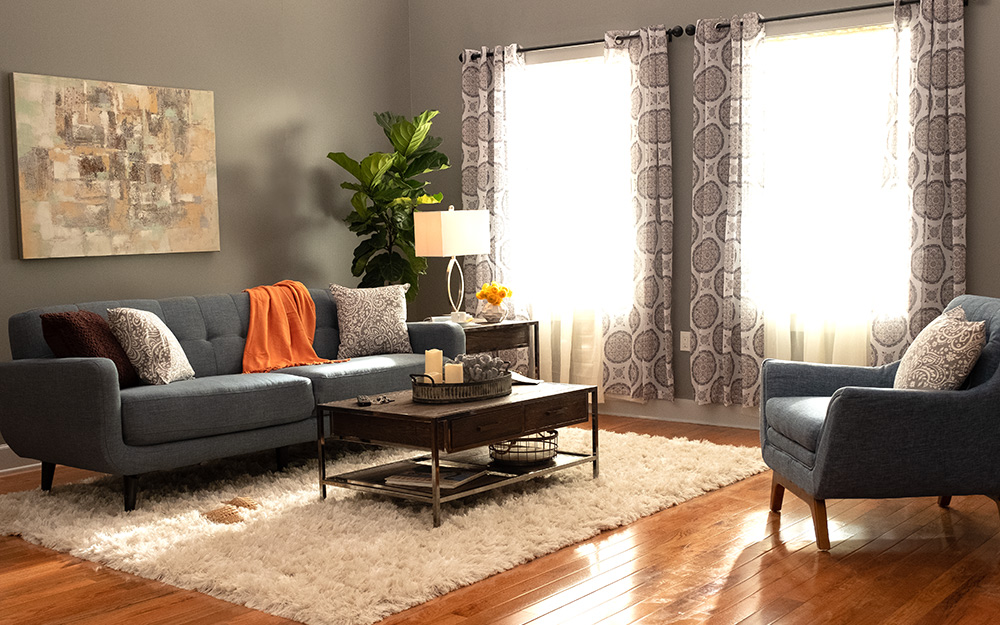 An open concept floor plan may seem like a good idea for a small space, but it can be overwhelming to the eye and look like clutter. Instead, separate areas and give each area a specific purpose. Some ways to delineate a space with limited walls include:
Use an area rug. A large area rug helps define zones in your layout. Plus, they add texture and interest to a space as well as enhance flooring or carpet.
Use furniture to divide your space. The back of a sofa, a large bookcase or shelving unit and a buffet all make great dividers between spaces.
Use curtains or drapes. Curtians are an inexpensive way to divide a space.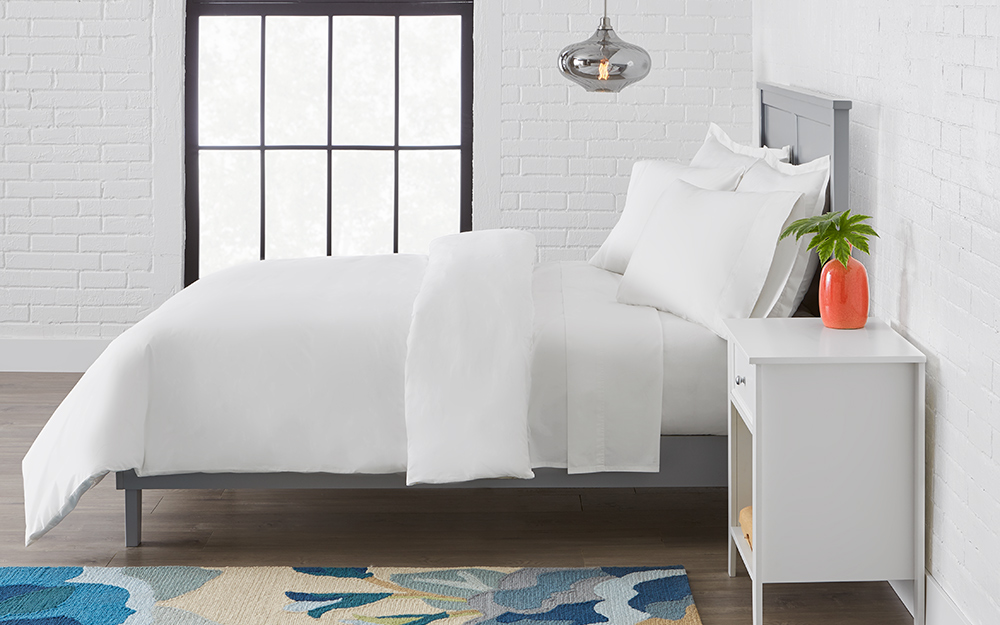 A light, neutral color palette will make your small space appear larger. That doesn't mean your space has to be void of any color.
Add a variety of textures. This will keep the space from falling flat.
Focus on three colors. Pick two light and bright shades to dominate the majority of the space. Add one darker accent color for visual interest.
Add pops of bold color. Throw pillows and other accessories are quick and inexpensive ways to add color.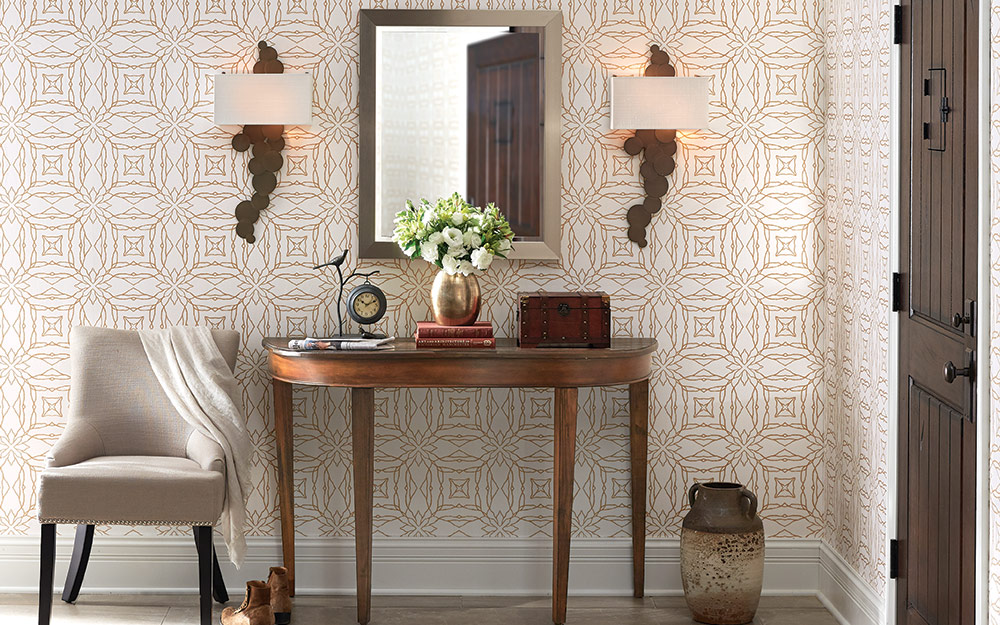 Perhaps the oldest interior designer trick ever is to use mirrors to make a space feel larger, lighter and airier.
Use multiple mirrors. One mirror will do the trick, but multiple mirrors will offer visual interest as well as open up a space. Group identical mirrors into a pattern or go for a more eclectic look and hang mismatched mirrors in no particular order.
Add a long, floor-length mirror to make the room feel taller.
Add a long, horizontal mirror to make the room feel wider.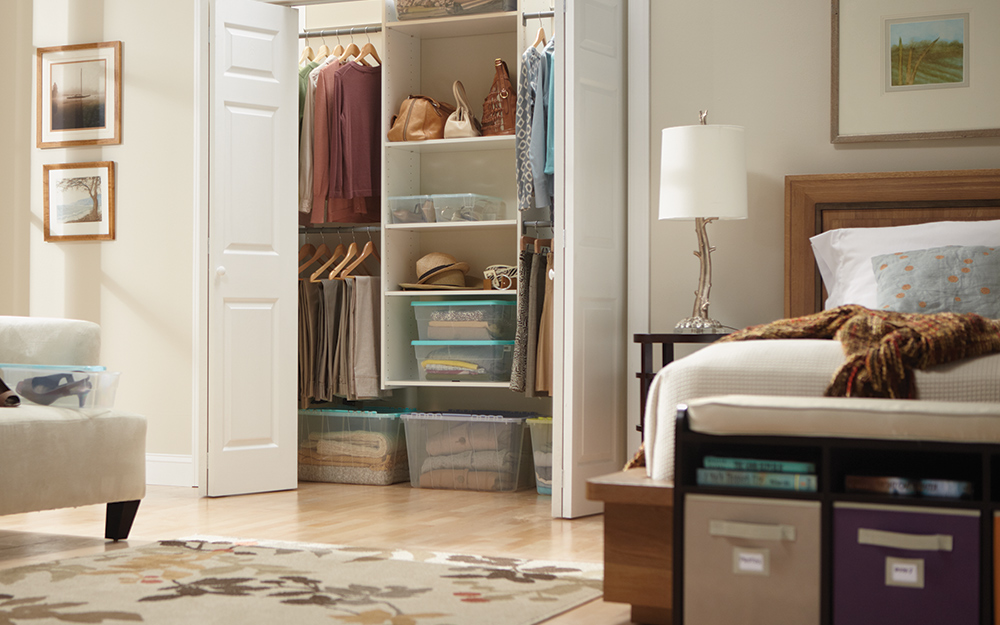 Nothing makes a space feel smaller than clutter. Keep clutter at bay with these tips:
Limit what you bring in and have a purpose for each object that makes into the apartment.
You don't need to display everything at once. Instead, swap out your accessories seasonally.
Store papers, magazines or other objects you don't need daily inside pieces of furniture with built-in storage.
Make an effort to go through your stuff once or twice a year to reevaluate what should be kept.
Get creative with storage and buy furniture pieces with built-in storage. This will help you keep things organized without taking up additional floor space.
Decorating a small apartment isn't difficult with proper planning and the right tools. Shop The Home Depot for furniture pieces, shelves, storage accessories and everything you need for small apartment decorating.