Enjoy the weather in style by creating a beautiful, functional patio for your home. Even if you're working with limited outdoor space, you can design a small patio that makes a big impact. This guide will offer a few small patio ideas, including the right seating, decor and lighting.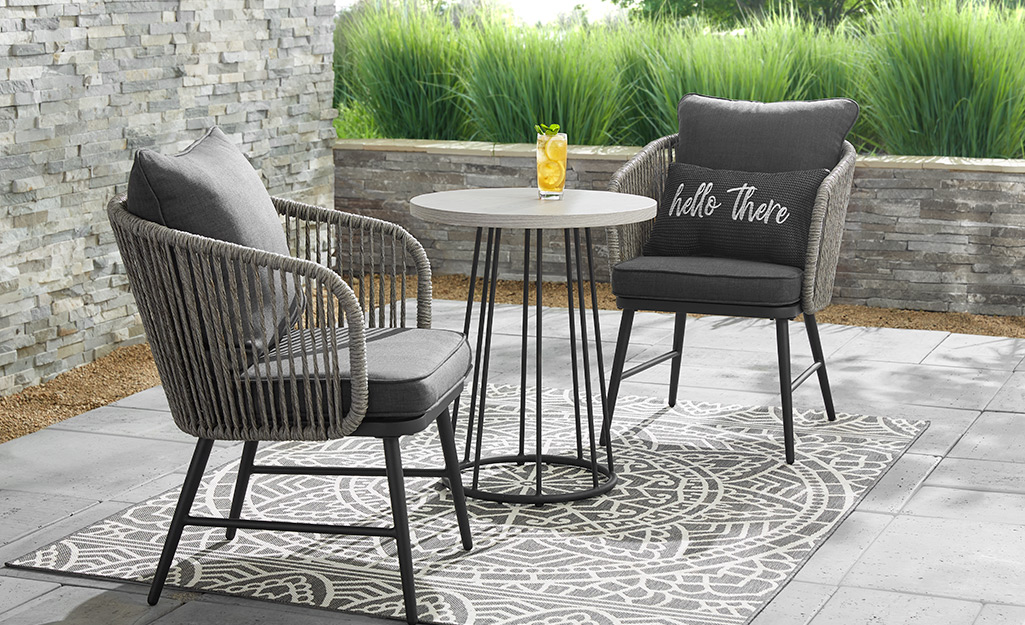 Prioritize your time outside by making an outdoor dining area your patio's focal point.
Since you're decorating a smaller space, choose a size-conscious option like a 3-piece patio conversation set, a quaint bistro set or a slim rectangular table.
Many outdoor tables have matching chairs or you can mix-and-match for a more whimsical look.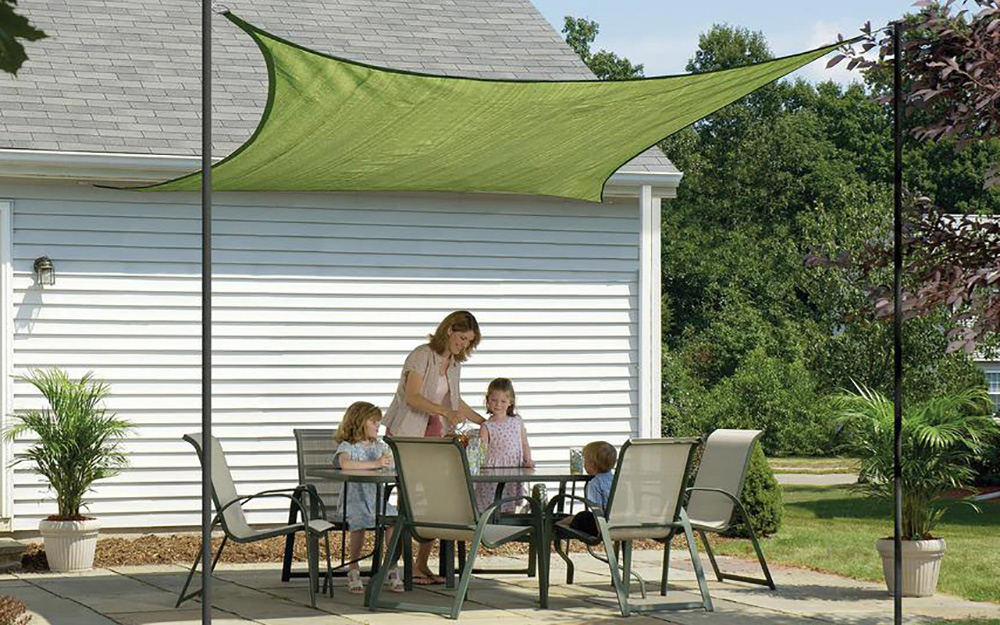 Install sun sails for a modern take on the traditional patio umbrella.
Available in a selection of attractive colors to enhance your decor, they provide ample shade and help to block out harmful UVA and UVB rays.
Sun sails are an affordable shade option, and since they're hung overhead, they take up minimal space.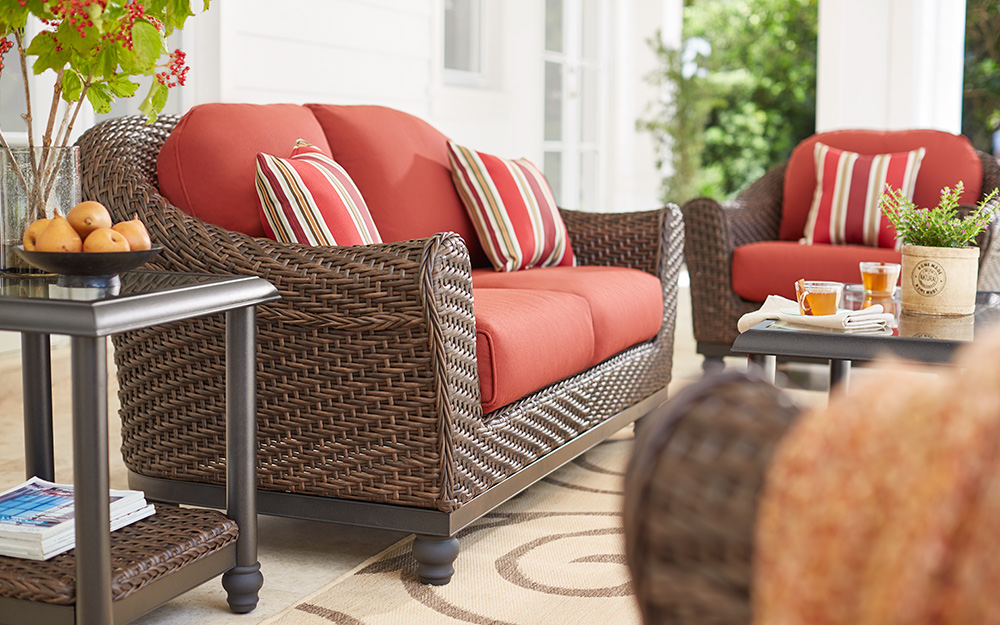 Bring the comfort of your living room outside with a cushioned seating set.
Choose a small sofa or two lounge chairs, then add an ottoman or coffee table if your space can accommodate these pieces.
Outdoor loveseats are available in an array of high-quality materials like dark wicker, woven steel and acacia wood.
Accent the furniture with throw pillows and outdoor rugs in whichever color or pattern best fits your style.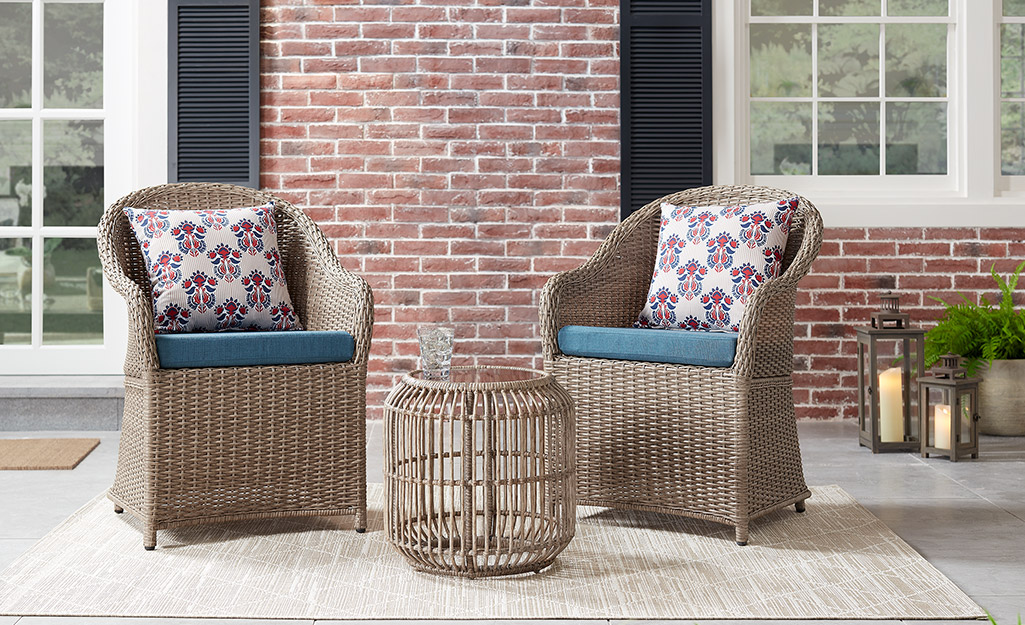 Transform a bird bath into a small-scale garden of succulents. Made from such attractive materials as glazed ceramic or distressed metal, these are perfect for quaint spaces. Learn how to make your own succulent garden with our DIY bird bath guide.
Maximize wall space and grow a vertical garden with this DIY planter wall project. Personalize look by choosing plant pots that fit your outdoor design theme.
Brighten up your outdoor space with strands of charming string lights. Choose metallic string lights with large exposed bulbs for a contemporary look or lantern-style string lights for a classic accent.