Ideas & Inspiration
Winter Garden Ideas for Warmer Climates
Late winter is the perfect time to plant cool-season flowers. Whether you start with seeds, seedlings or both, perky blue bachelor buttons and billowing pink cosmos will please you and countless bees, butterflies and other pollinators, too.
Leafy calendulas crowd out weeds and start producing gold to yellow flowers at a young age, and the organically grown edible petals can be used as a substitute for saffron.
These flowers are so easy to grow that they are often used in roadside plantings, but the plants will grow faster and stronger in a well-prepared garden bed. Amend soil with compost and a time-release fertilizer blended for flowers. Once your flowers show vigorous growth, weed the bed thoroughly before covering the space between plants with a blanket of mulch.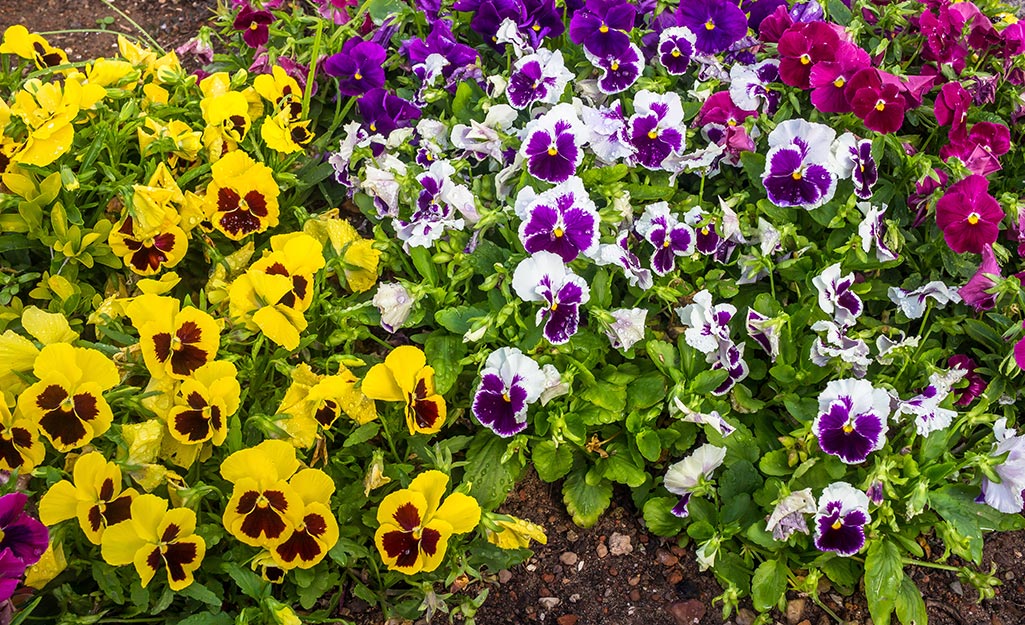 Bachelor buttons or cornflowers are famous for their starry blue blossoms. They also bloom in pink, white or dark red. This is a great flower to try growing from seed, because the large rice-shaped seeds are easy to handle, and the little plants' gray-green foliage makes them easy to distinguish from weeds.
Calendulas or pot marigolds are also easy to grow from seed, or buy as sturdy seedlings. Happy plants grow into leafy bushes that bloom in spurts during periods of warm winter weather. Calendulas can handle cold spells, and they often reseed in sites.
Cosmos flowers may look delicate, but the plants are remarkably resilient once they are established in the garden. Old-fashioned varieties can grow to 5 feet tall and benefit from staking, while 'Sonata' and many other varieties are more compact. Cosmos blossoms are a favorite among butterflies, and they make lovely cut flowers, too.
More favorite winter annuals:
Pansies
Violas
Alyssum
PericallisLear
Dianthus
Snapdragon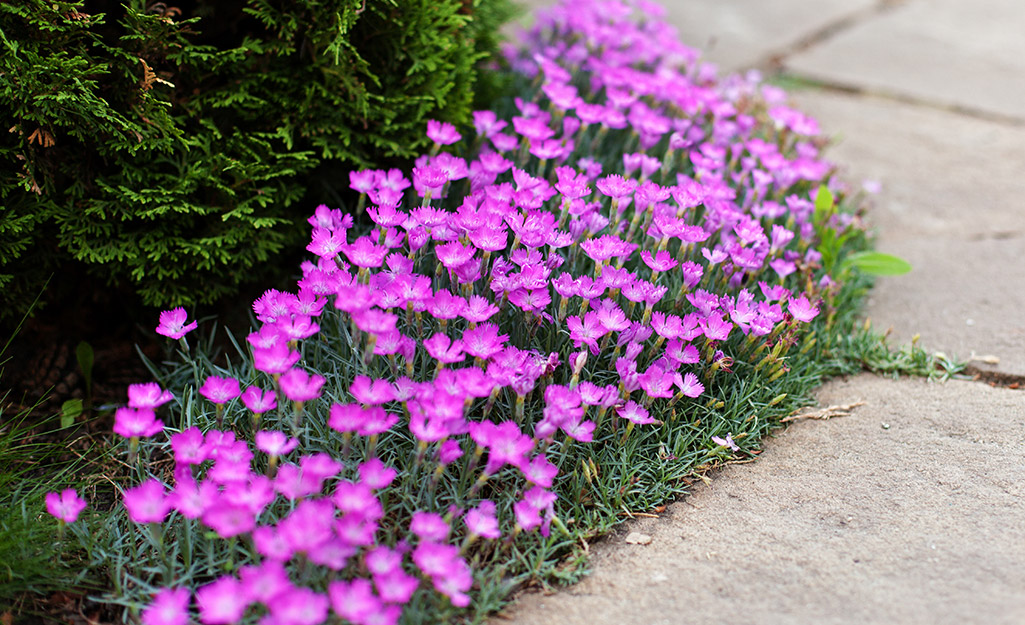 Before you buy, decide if your garden spot gets sun or shade. If it gets at least 6 hours of full sun a day, choose sun-loving flowers. Otherwise, pick plants that like part sun to shade.
Group plants with the same sun and watering needs together.
Plant in masses of 3, 5 or 7 of the same plant for the biggest visual impact. Don't plant too close together. Remember to allow room for plants to mature. Check plant tags for directions on how far apart to plant.
Turn the pot upside down. Tap on the bottom and shake to remove the plant.
Dig a hole at least twice as wide and as deep as the pot the plant comes in. Use the empty pot as your guide.
Mix compost into the soil.
Gently loosen roots and place plant in the hole. Keep the root ball at or just below ground level.
Fill the hole with soil, gently firming it with your hands.
Water thoroughly.
Fertilize according to directions.
Add 2 to 3 inches of mulch around the plant, keeping it away from the stems.
Mild winter days can be perfect for planting flowers. Pick the right plants and sow seeds or seedlings for cool weather favorites.