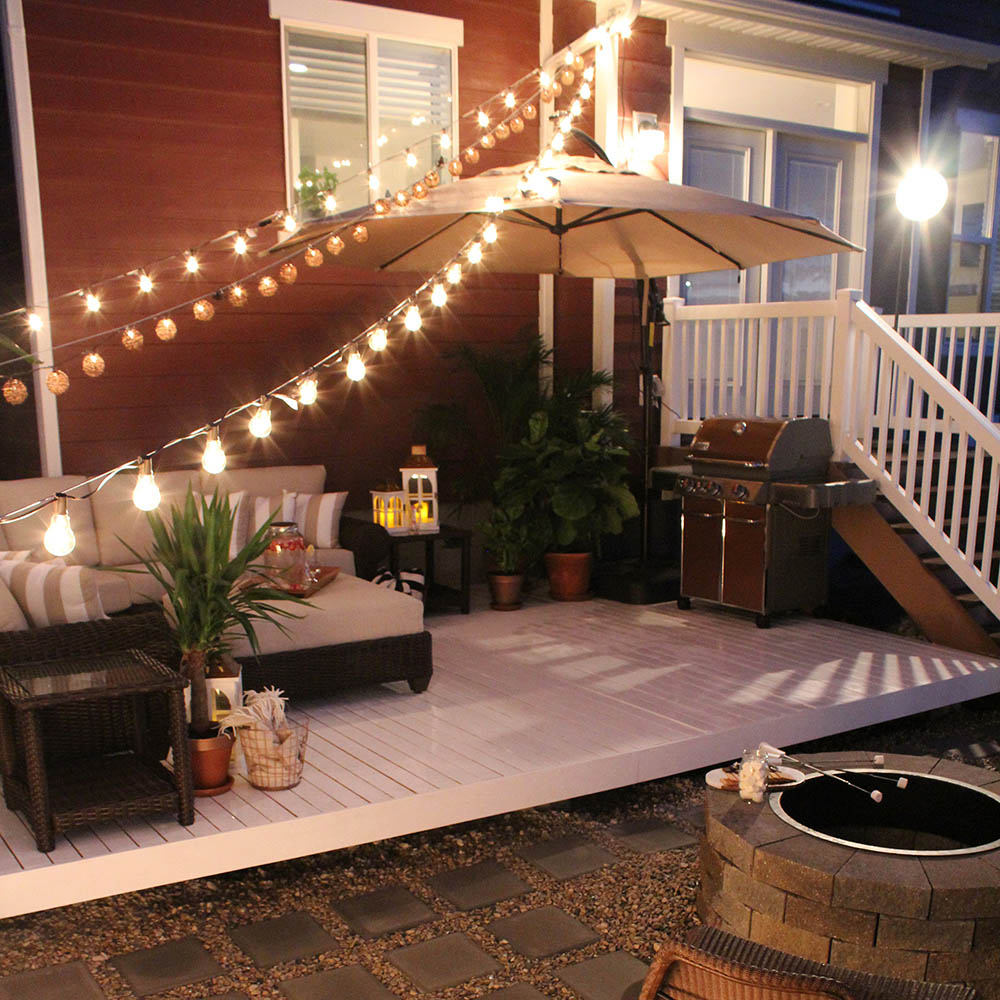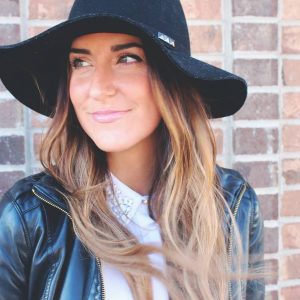 A Note From The Home Depot
These three "musts" for creating the perfect backyard for entertaining come from Alexi Parry of Seeking Alexi. It's her contribution to the Patio Style Challenge series here on The Home Depot Blog.
For Alexi, it really comes down to good patio or deck design. See how simple she makes backyard entertaining with her remarkable skills.
1
The Perfect Backyard for Entertaining
I have wanted a cozy backyard area as long as I can remember. I also love to entertain, and I have never had the chance to entertain in any backyard, before. It seems that every year, I yearn to spend hours outside during those long, summer nights, so it feels like a dream to finally have the perfect space to spend my evenings this summer.
Through all my research on the Home Depot Pinterest page, as well as my own backyard board, I realized there were three essential things that I deemed necessary for my own perfect backyard for entertaining.
But first thing's first, what type of entertaining space did I want to create?
The type of gatherings I like to host are intimate, friendly, and allow hours of good conversations. So in order to create a space that would facilitate this type of environment, I sought to implement the three best "musts" to create the perfect, cozy backyard space.
6
Must #1: An Entertaining Outdoor Activity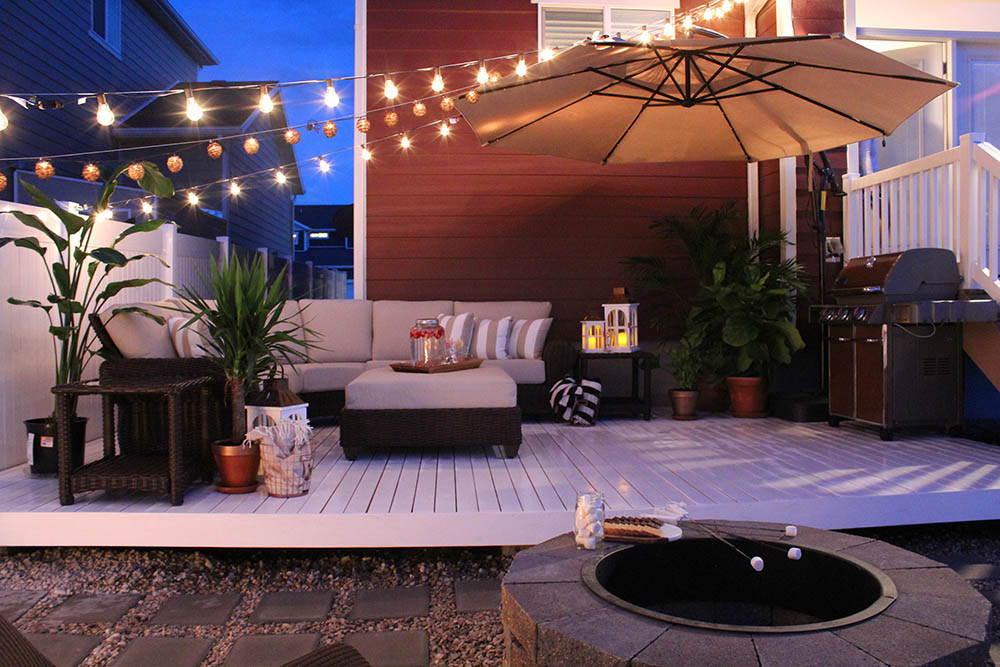 To keep people around when you have them over, give them something to keep them entertained! It could be a cute tic-tac-toe boards, a volleyball net, or even backyard bowling.
For me, I chose two of my my most favorite backyard entertainments ever, a grill and a fire pit! Nothing screams summertime gathering more than BYOM (bring your own meat)! Grilling burgers, steaks, or even salmon on the grill is an amazing way to get people to come over, because who doesn't love a good summer grill?
And the the new grill that I have to give a huge shoutout to is this Weber 3-burner grill. First off, it is such incredible quality, it's very strong and sturdy, and made of extremely high-quality materials. The flame coverage is amazing inside the grill, which is really important for when you're trying to cook a lot at the same time. And if the quality isn't enough, it comes in a gorgeous copper color! It is surprisingly elegant and sophisticated, and also looks amazing with the terra cotta pots, and other copper accents I brought into my outdoor space. I honestly plan on using that beautiful thing every single weekend!
So if the grill gets people to come, then it's a fire pit that gets people to stay! I don't know what it is about fires, but it keeps people (myself included) mesmerized and sticking around for hours. Not to mention the ability to roast hot dogs or s'mores around the fire, too. There's also just something about fires that makes people open up and talk about topics they wouldn't normally open up about. If you decide on a different activity, just make sure it's big enough to entertain a number of people at one time!
8
Must #2: Intimate Lighting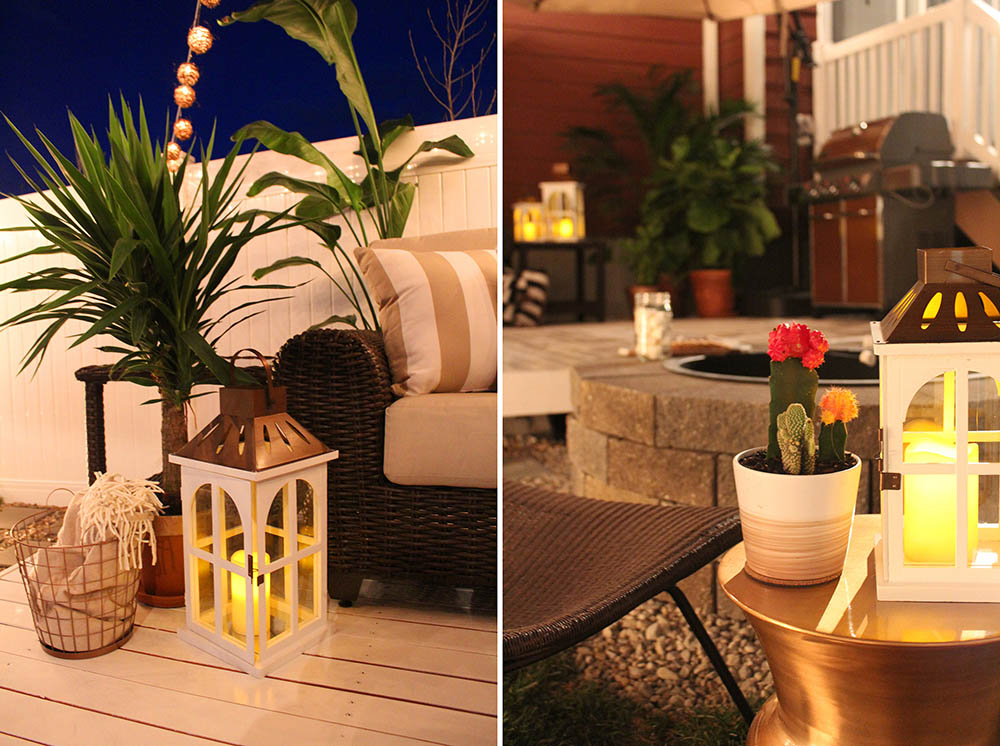 Bringing lots of beautiful lighting to an outdoor space is what makes it truly magical. I myself, brought four types of lighting to my space (five if you include the fire)!
First, the porch light attached to my house (just make sure to turn yours on).
Second, I brought a large lamp outside that I normally keep indoors to light up the darkest part of my backyard. Don't be afraid to bring lights outside temporarily so your space is well-lit.
Third, I got the most adorable copper and white lanterns from The Home Depot that I filled with battery-powered candles that flicker. Love those.
Forth, and obviously most magical, are the string lights that I hung above my new deck! I used four packages of the stunning rattan spherical string lights, and then I also have five packages of Edison string lights hanging as well.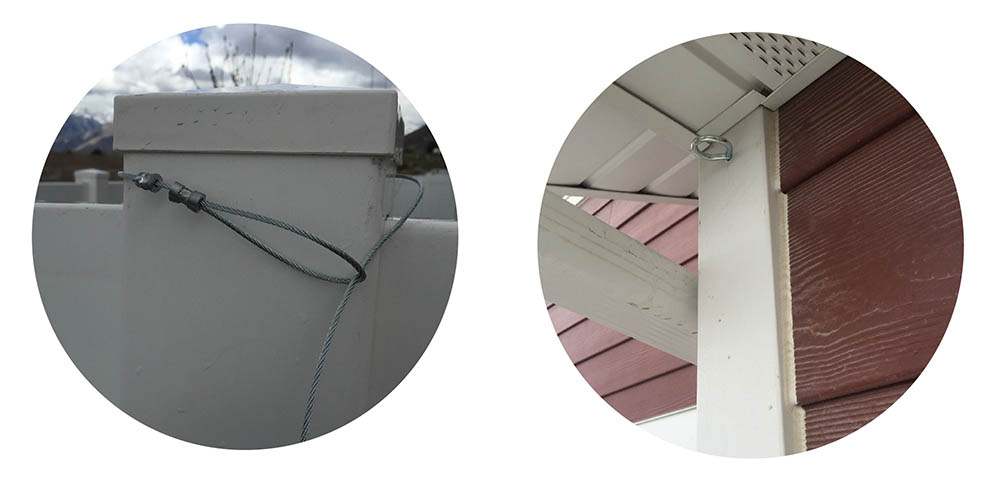 I knew I wanted to take the lights down every long, Utah winter, so I installed them in a way they could easily be taken down.
To do so, I used steel wiring.
First, I finished the ends of each steel wire into a loop with a wire clamp/crimper, pulled the wire through itself like a simple slipknot, then put each wire around a fence post on one side of my yard.
Then, I ziptied or clipped the lights to the steel wire so I wasn't pulling electrical wires too tight across half of my yard. On the other side of the wire, I also finished it off with a loop, then with one ziptie, I connected the ends of the wires to one eyelet screw that I drilled directly into the side of my house.
It will be so extremely easy to take them down come winter. I'll just cut the ziptie and unloop the other ends off of the fence posts!
Lastly, to get power to my lights, I strung just one outdoor extension cord from the eyelet screw (all my plugs ended right here, so they could plug into the same extension cord) then down to my outdoor outlet, so each time I want the lights on, I just have to plug-in one cord! Smart, right?
12
Must #3: Seating, Seating, Seating!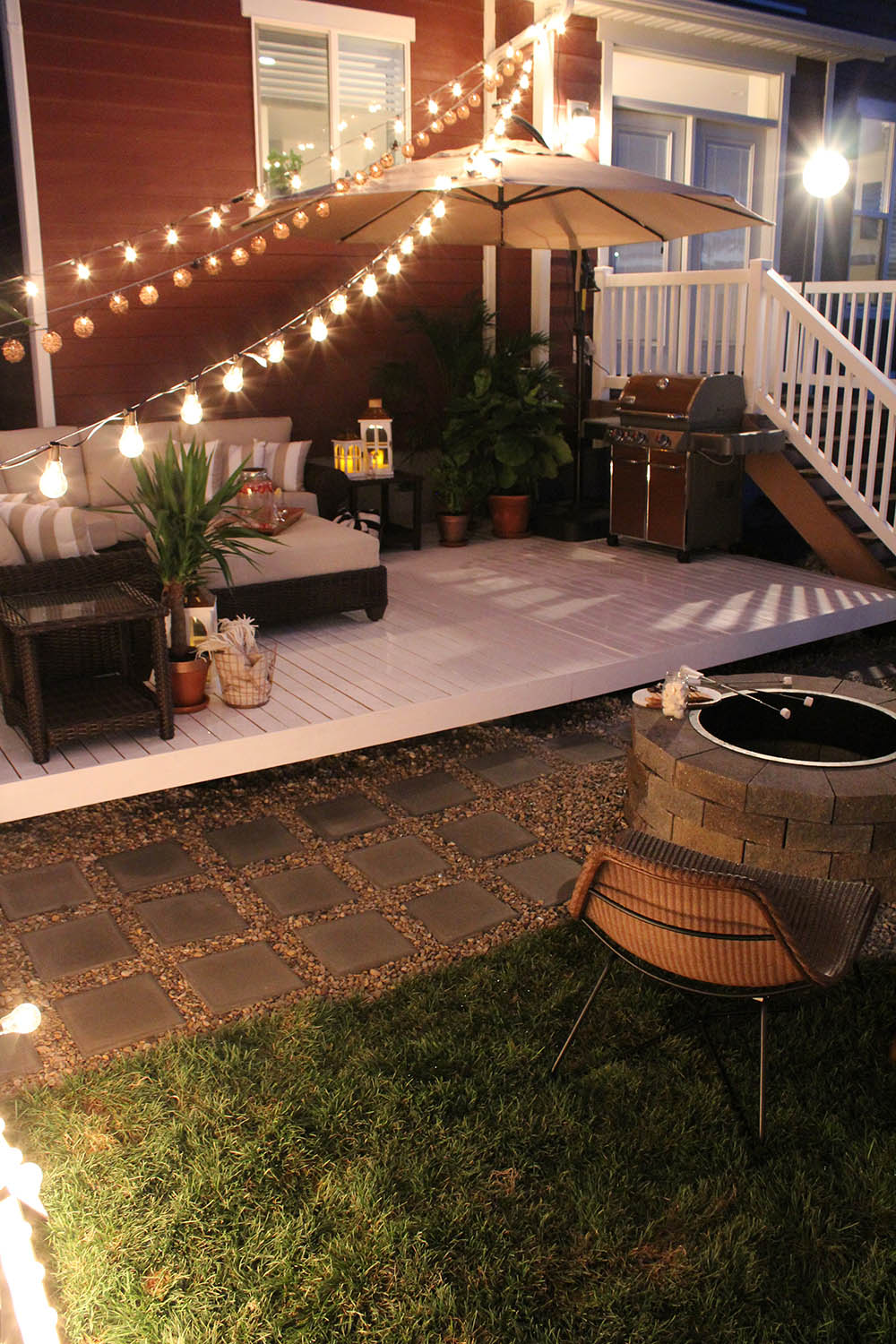 Finally, the most important requirement for a cozy backyard is seating.
Not just one seat per guest, but enough seats, as well as a variety of seats, that people can mix and mingle with each other. So in my space, I planned or added as much seating as I could! I created at least six different areas for seating, which will hopefully result in at least six different groups of conversations.
I added seating around the fire pit.
You can sit on the fire pit itself (if the fire is mild).
There's the gorgeous Hampton Bay sectional.
Guests can sit on The Hampton Bay ottoman.
My staircase leading to my backdoor is a place to sit.
Even the edge of my new low-level deck allows for seating, as well.
The many seating options I've added to my backyard  will really help facilitate intimate conversations between old and new groups of friends.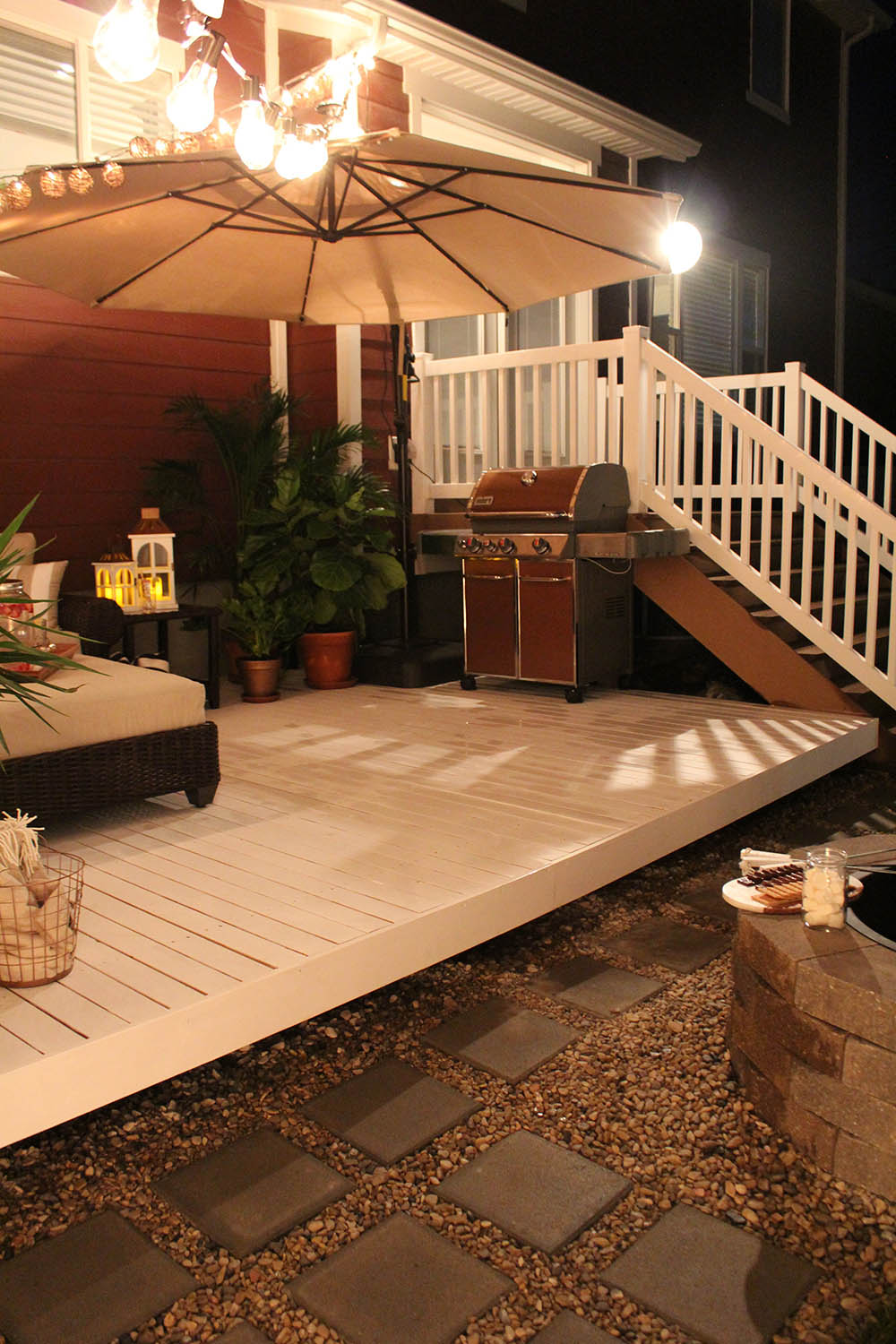 I really do believe in these three musts to make the best intimate and cozy backyard space, and the perfect backyard for entertaining.
Thanks again to Home Depot for having the best store for creating backyard spaces. I couldn't have done it without that massive store, love it!
Alexi Parry of Seeking Alexi is a design-aholic, Instagram junkie, wannabe blogger, novice letterer, master DIYer, expert chip-snacker, pretend traveler, semi-outdoors-(wo)man, football supporter, church-goin' person, self-proclaimed foodie, domestic-lovin', & hugely motivated creative director, graphic designer and web designer.
Browse our customizable patio collections, each with at least 16 fabric color choices and plenty of coordinating outdoor accessories. Follow our Patio Style Challenge board on Pinterest for more great outdoor decorating ideas from some of the most talented bloggers on the internet. Home Depot delivers online orders when and where you need them.
This post was created in partnership with The Home Depot. The author may have received compensation for this article and associated images or video, potentially in the form of products and/or services. All expressed opinions and experiences are the author's own words.
Explore More on homedepot.com