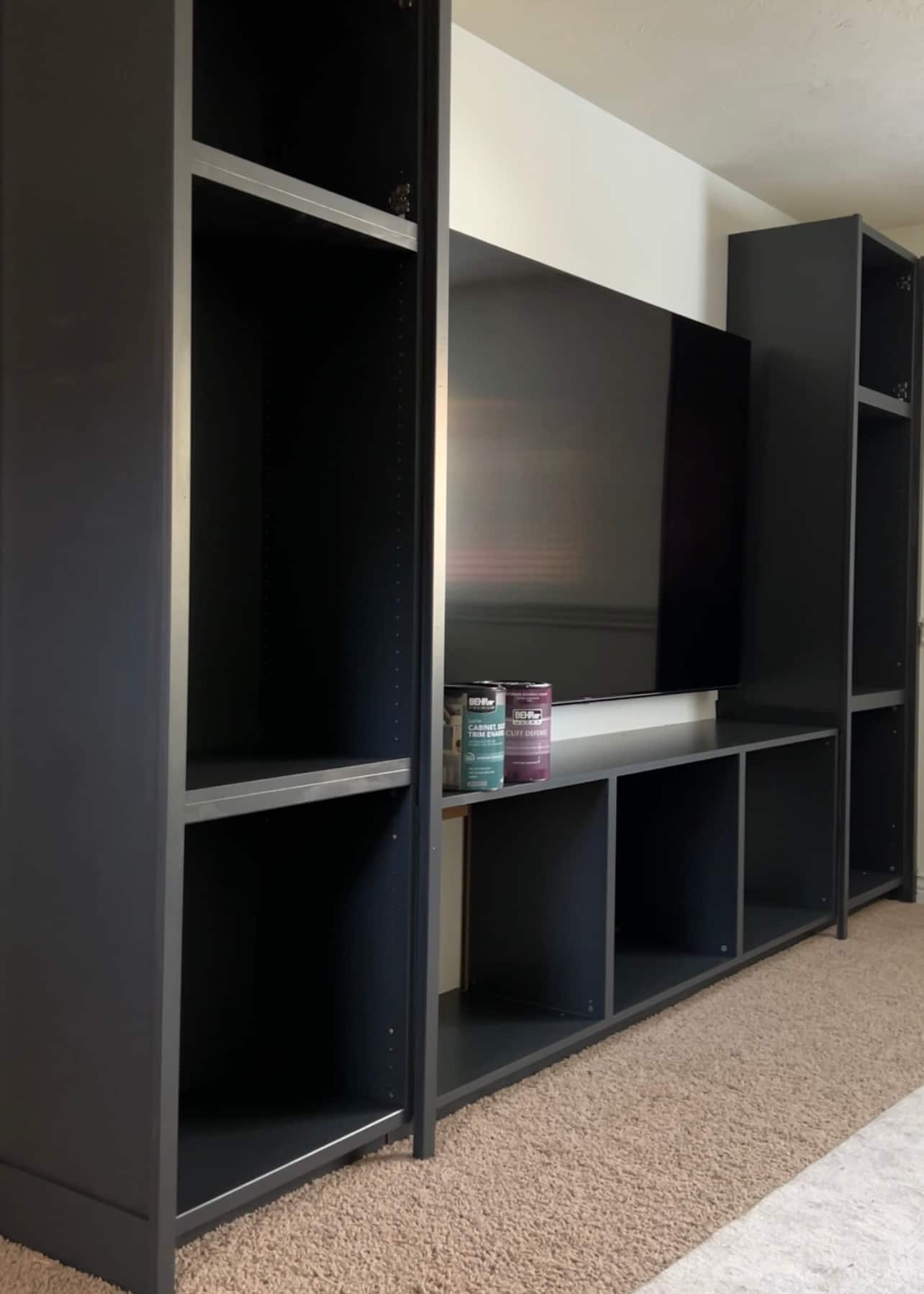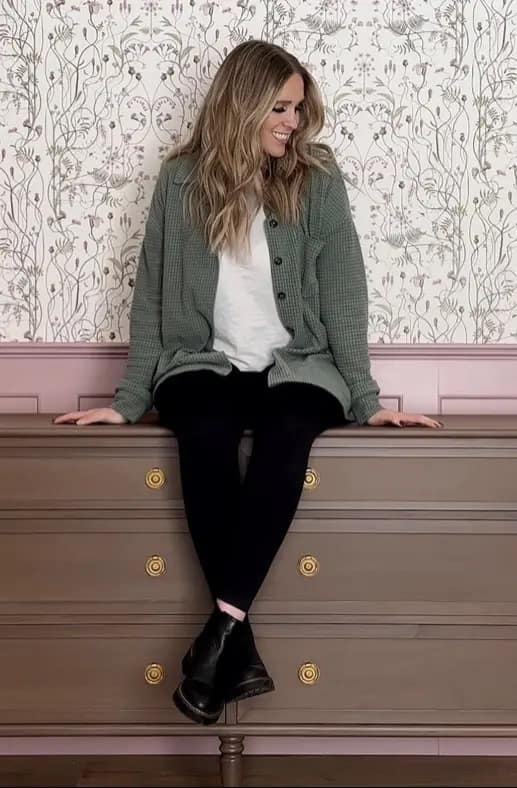 A Note From The Home Depot
Thinking of creating the perfect entertainment center? Emily of Build With Em shows how she updated her basement and created the perfect hang out space!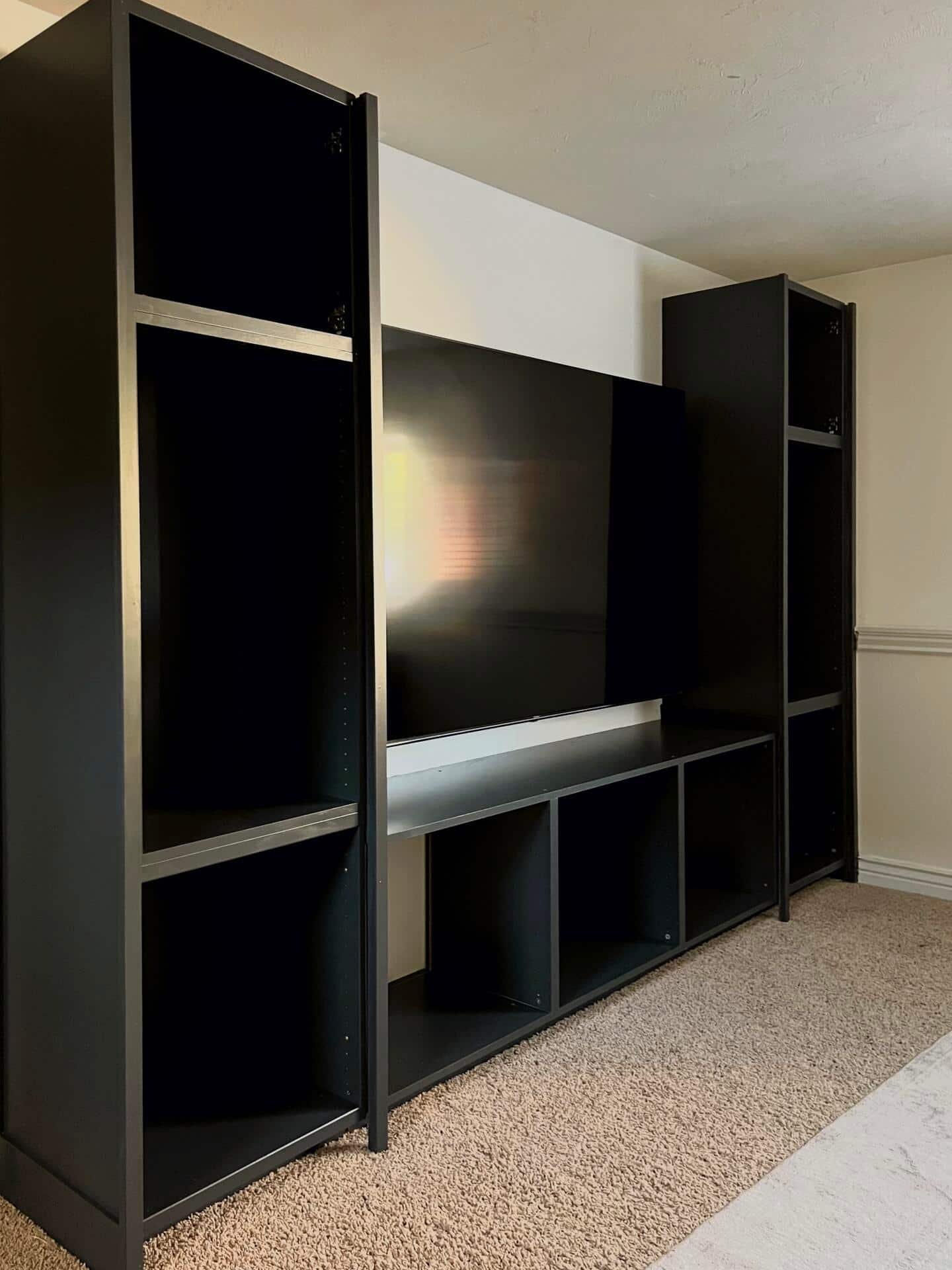 As a mom of five, two of which are teens, I want to create a space in my home where my kids and their friends feel safe and welcome. Our boring basement has been a mod podge of cast-off furniture and forgotten decor, but changes are coming that will put us on the map to becoming the hang out house! With teenagers who love to play video games and watch movies, it's a no brainer that my first project is to design, build and paint, a custom built-in entertainment center.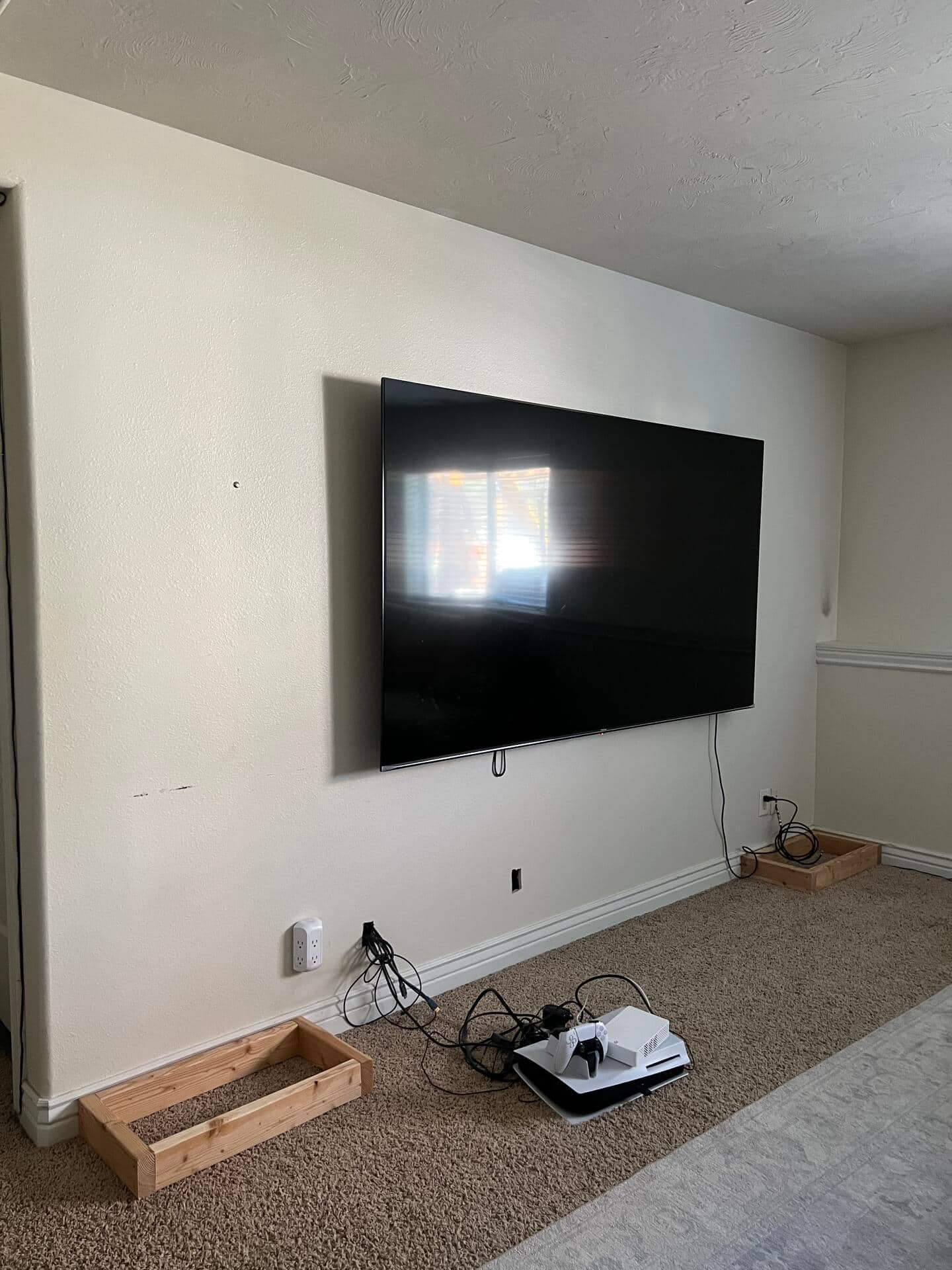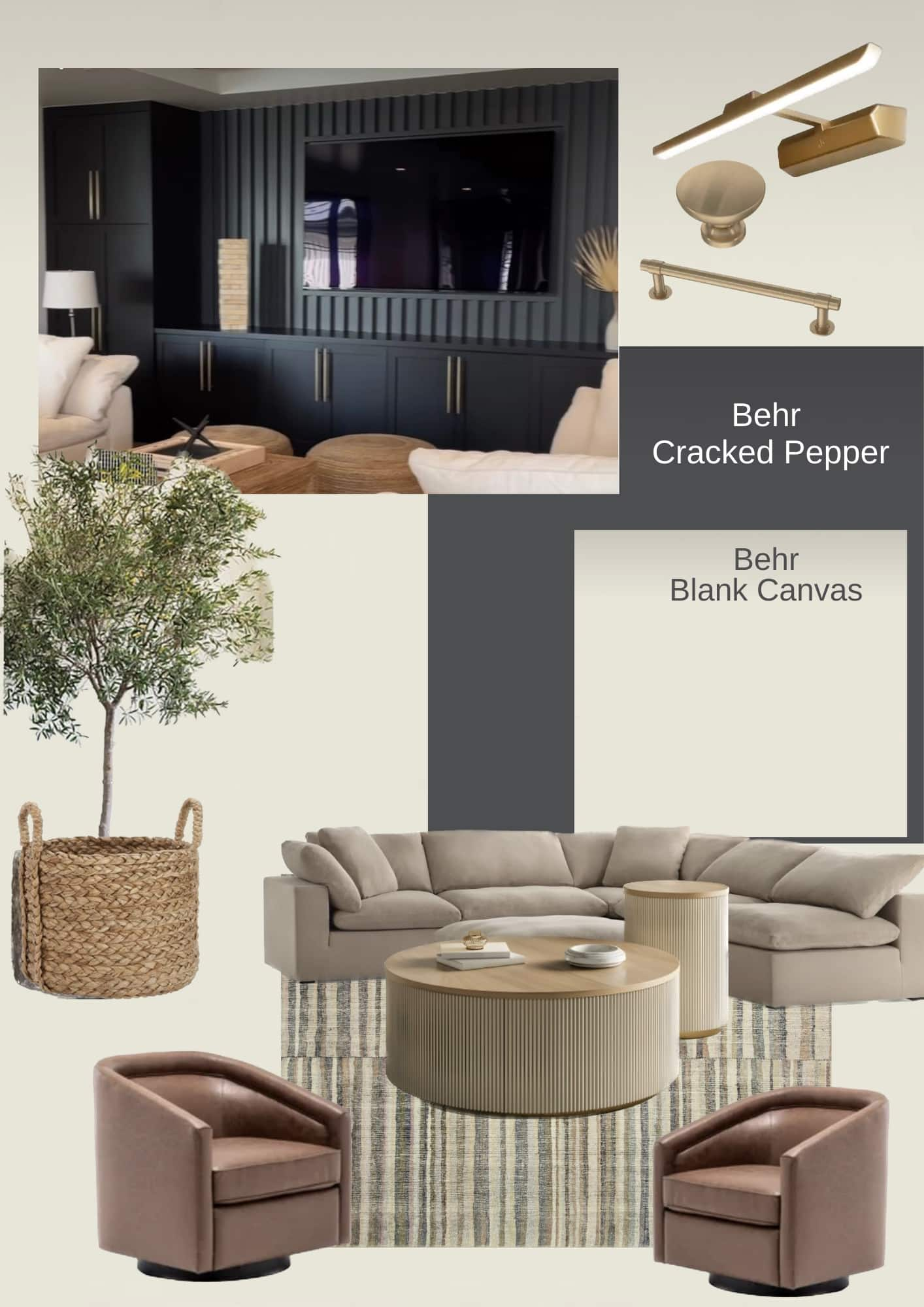 I'm a very visual person so creating a simple mood board like the one above gives me a clearer picture of all the ideas swirling around in my head. First, I like to decide on a color palette. Whether it's finding an inspiration piece to go off or seeing a paint color that I love. For this space I want a touch of moodiness while keeping things light and fresh. After browsing Pinterest for inspiration, I knew just the colors I wanted to use! Designing the entertainment center was a little trickier. I knew I wanted something cool and unique with lots of hidden storage. Building something custom at this scale with the details I had my mind set on was not going to be an easy feat. I spent several days planning, searching for inspiration, drawing very rough sketches of my ideas and finally came up with a design I'm happy with.
The Home Depot is always my go to for project materials. I love the one-stop shop experience where I'm able to grab all my building materials AND paint supplies in one trip. Everyone at The Home Depot has always been so kind and helpful and this experience was no different. The associate at the paint counter answered all my questions and even let me watch as he mixed my paint! I decided on Behr 2023 Color of the Year, Blank Canvas for the walls and Behr 2024 Color of the Year, Cracked Pepper for the entertainment center. While I waited for my paint to mix, I made sure to stock up on my favorite Zibra brushes and Wooster rollers that I use with all my paint projects.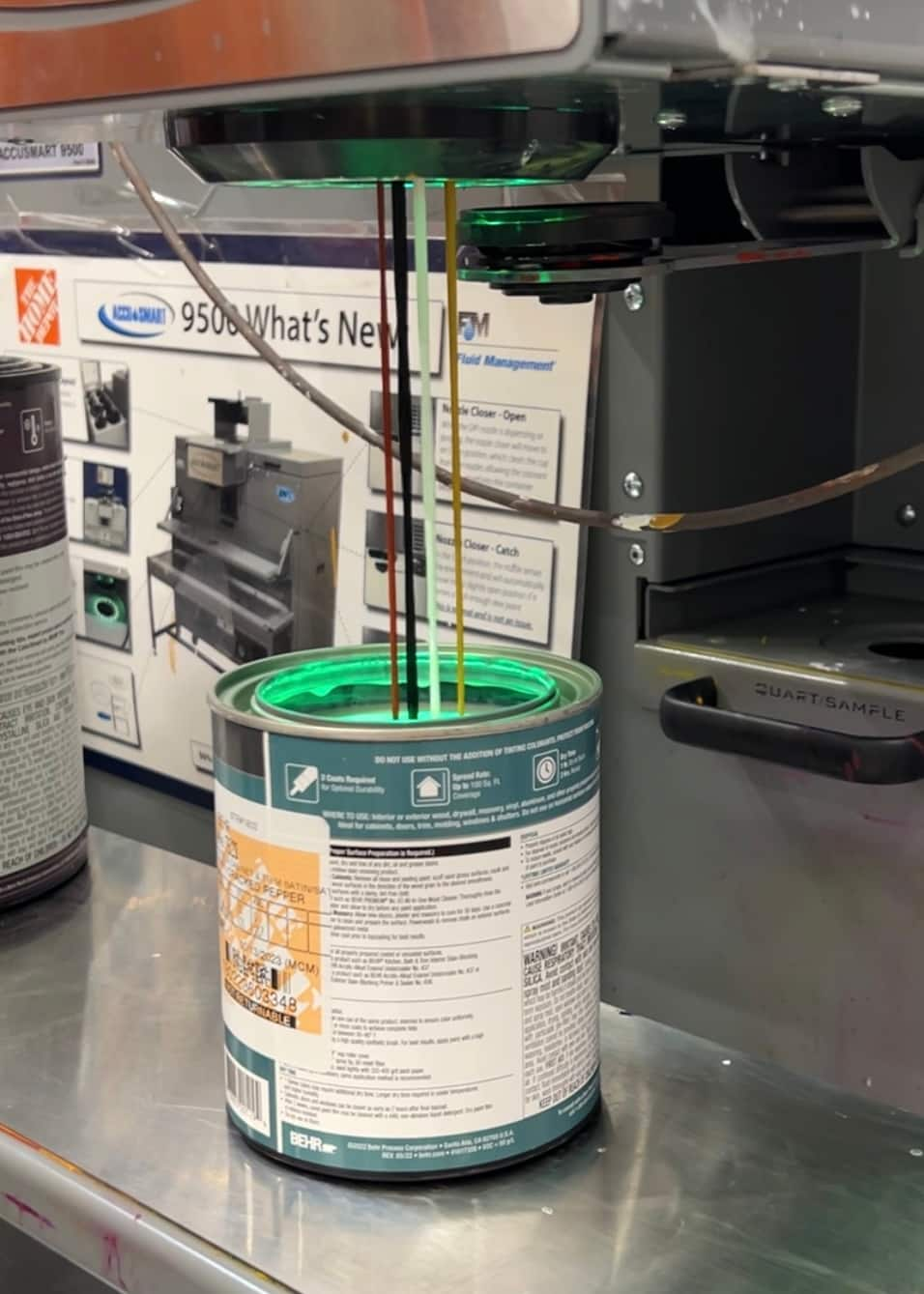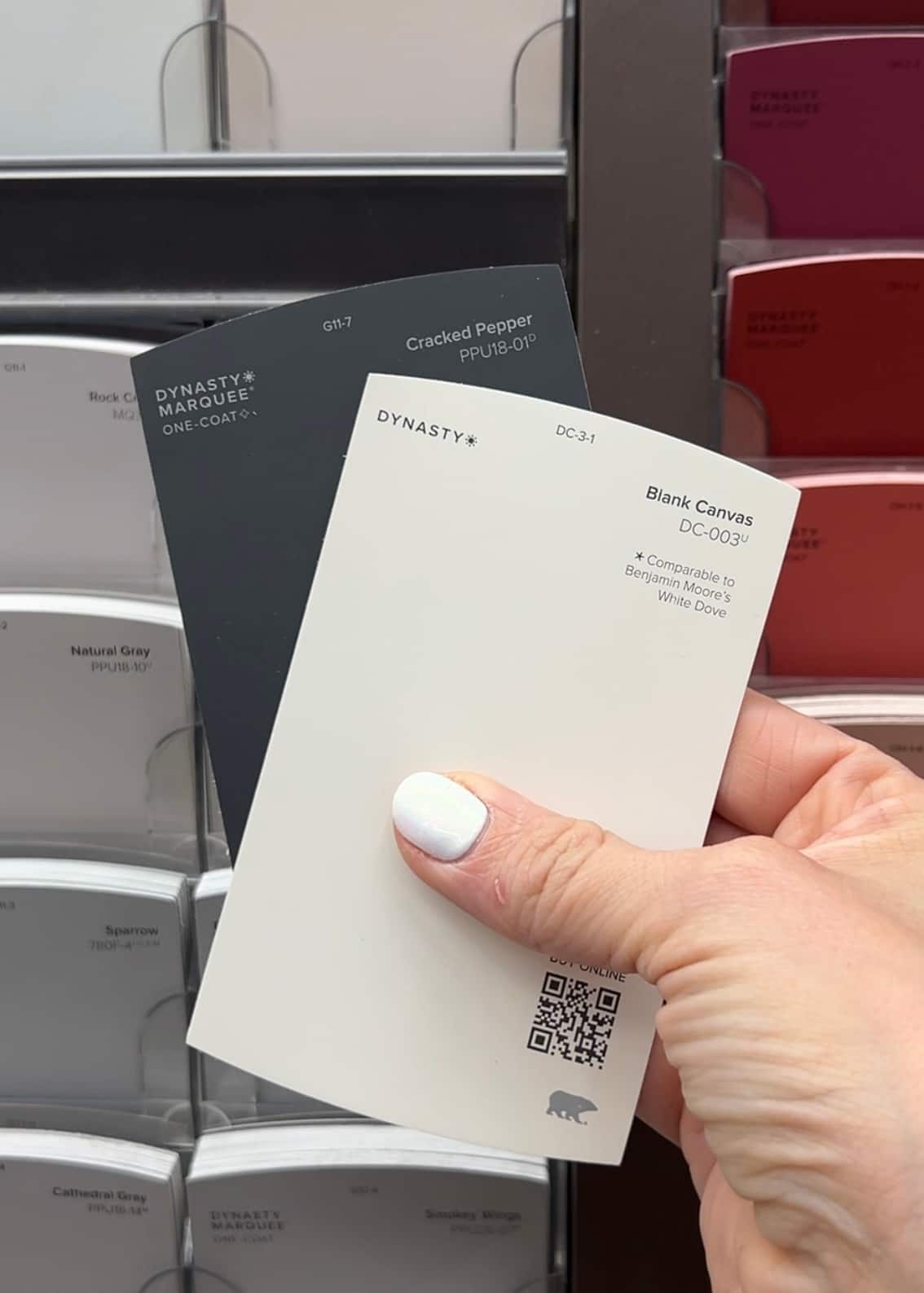 7
Not All Primers Are Created Equal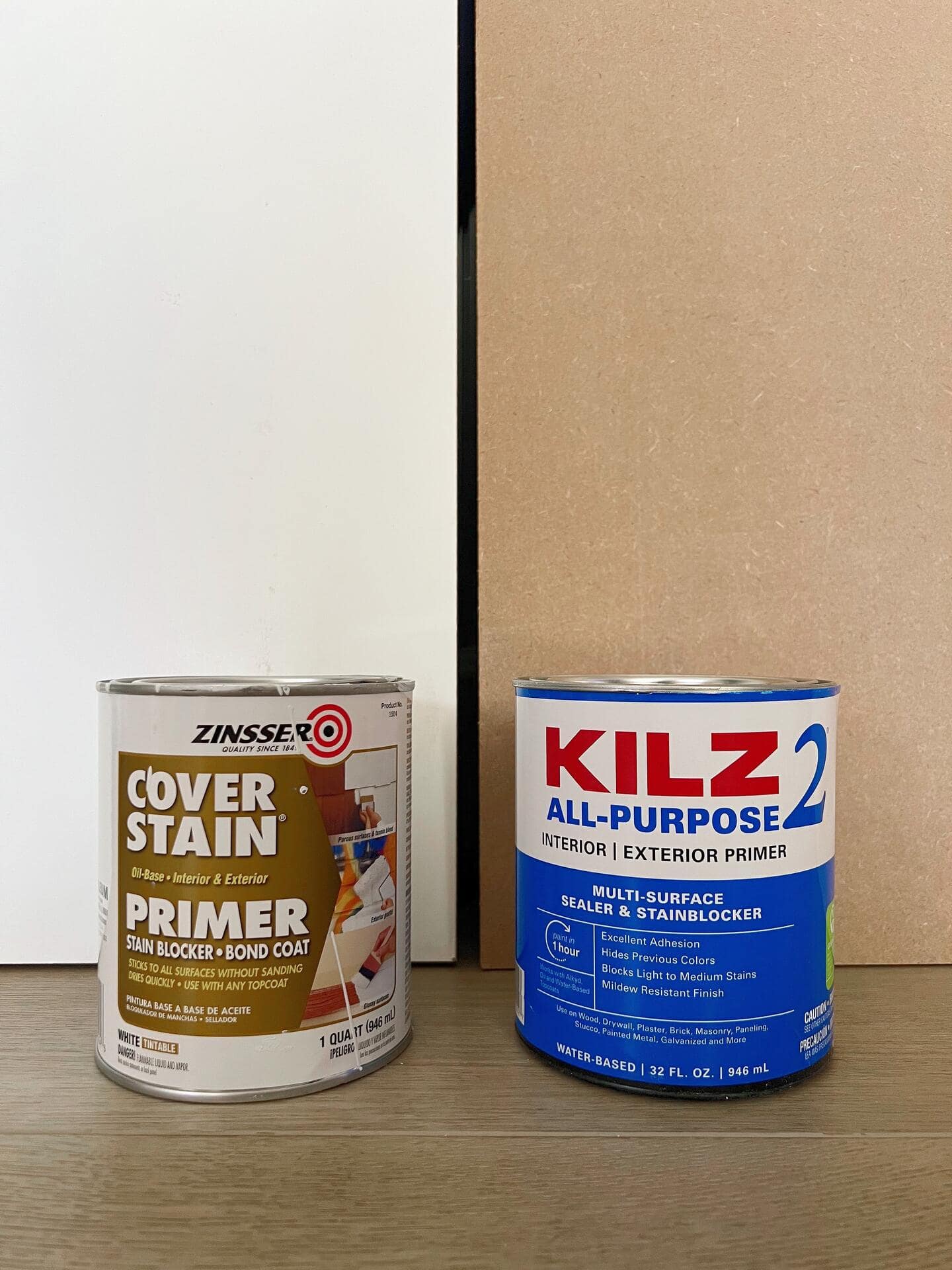 For this project I am using two materials (melamine and MDF) that can be finicky if you don't use the right primer. Not just any primer will stick to melamine, an oil-based or shellac-based primer will give you the best results. I chose Zinsser Cover Stain for the melamine boards that will make up the base of the built-ins and Kilz 2 for the doors that will be made of MDF. I like to apply two coats of primer, sanding between each coat with 220 grit sandpaper.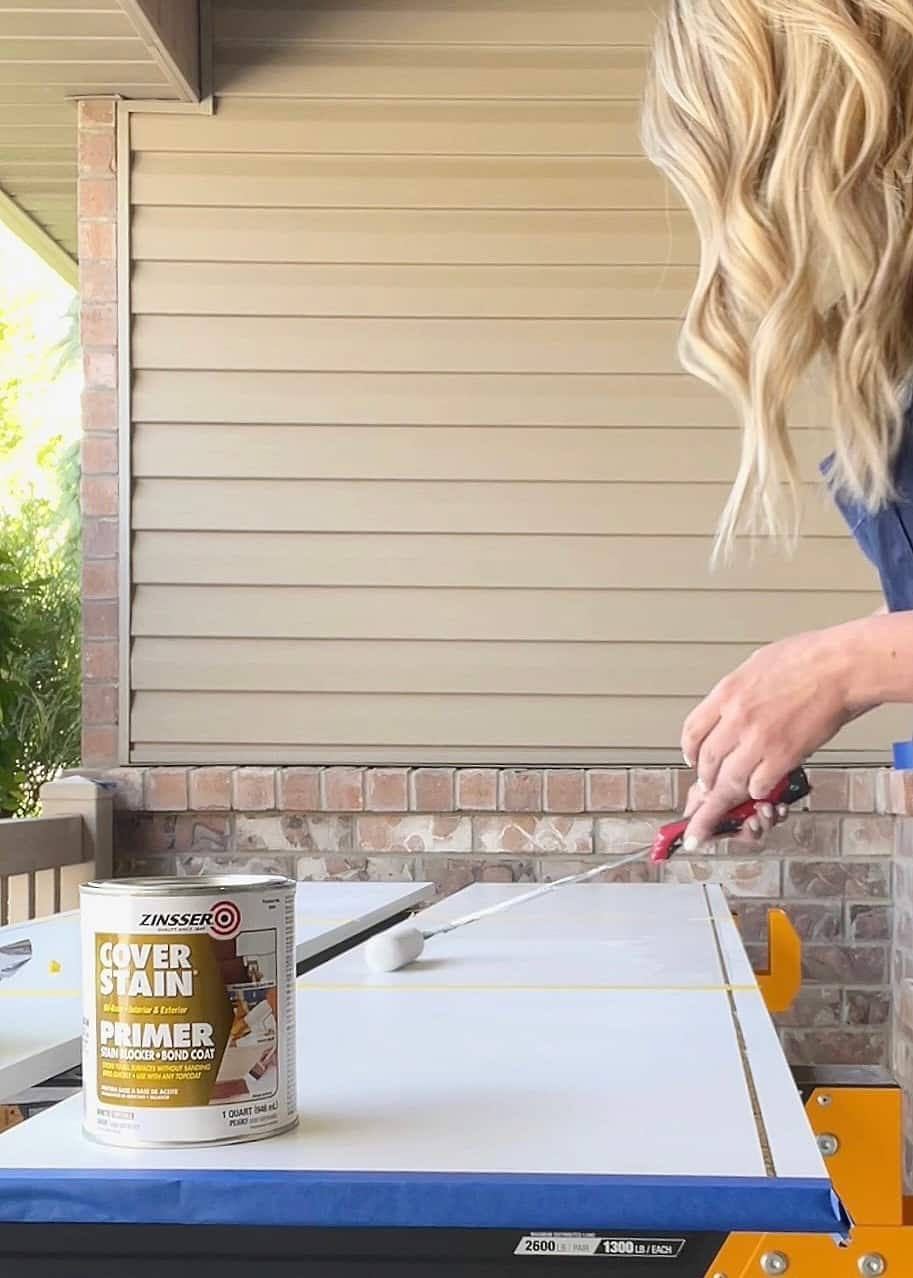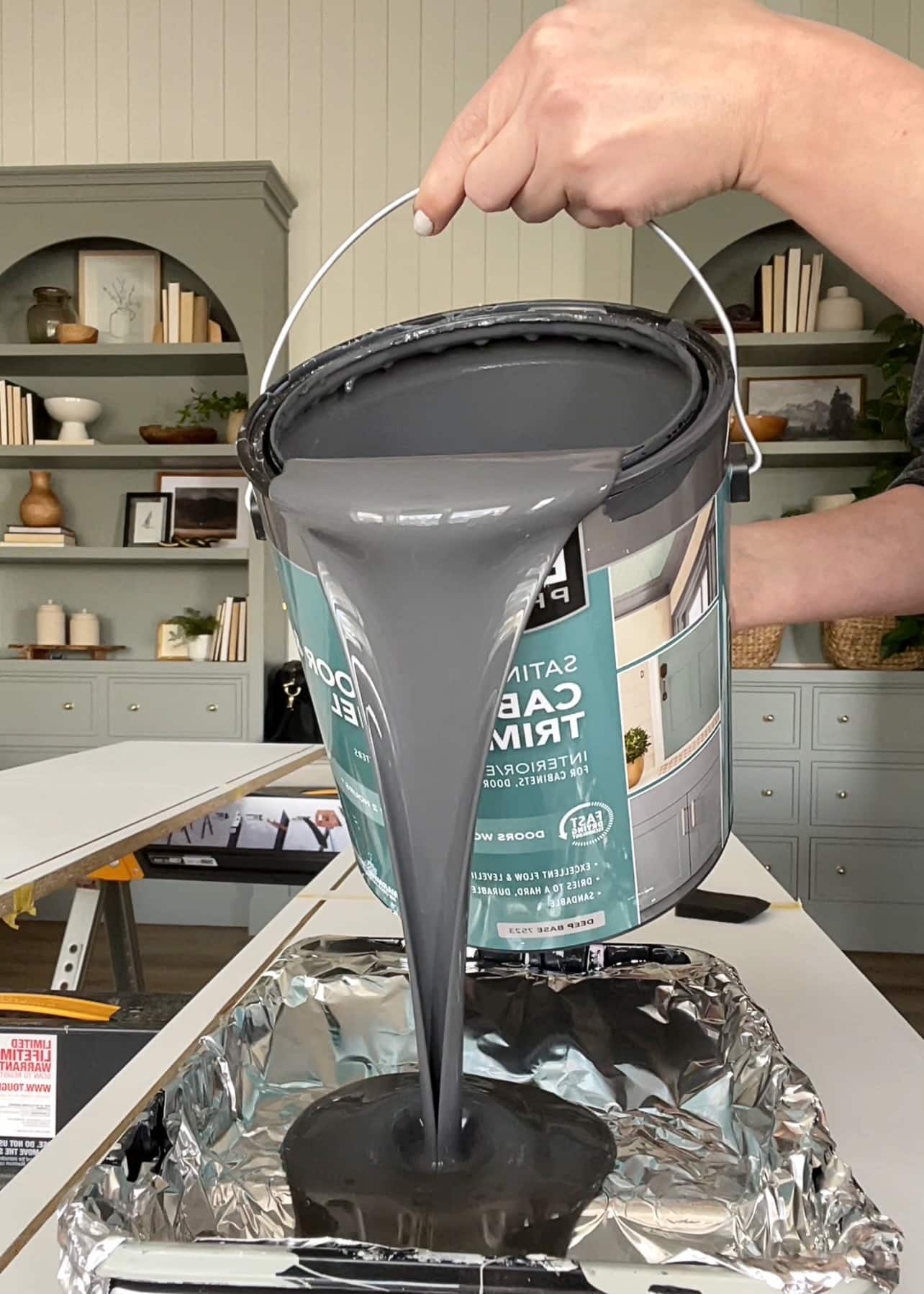 Behr paint never disappoints! They have quality paint with awesome coverage at different price points. I've used Behr Marquee and Behr Premium Plus on my last two paint projects and was very impressed. This time around I'm trying out Behr Cabinet, Door and Trim Enamel, color Cracked Pepper in a satin sheen for the cabinet. The painting instructions suggested wiping down the surface with a damp, lint free cloth before applying the paint. I did just that, then applied the paint with a Wooster foam roller and was blown away by how well the paint leveling properties worked! It looked like I had used a paint sprayer.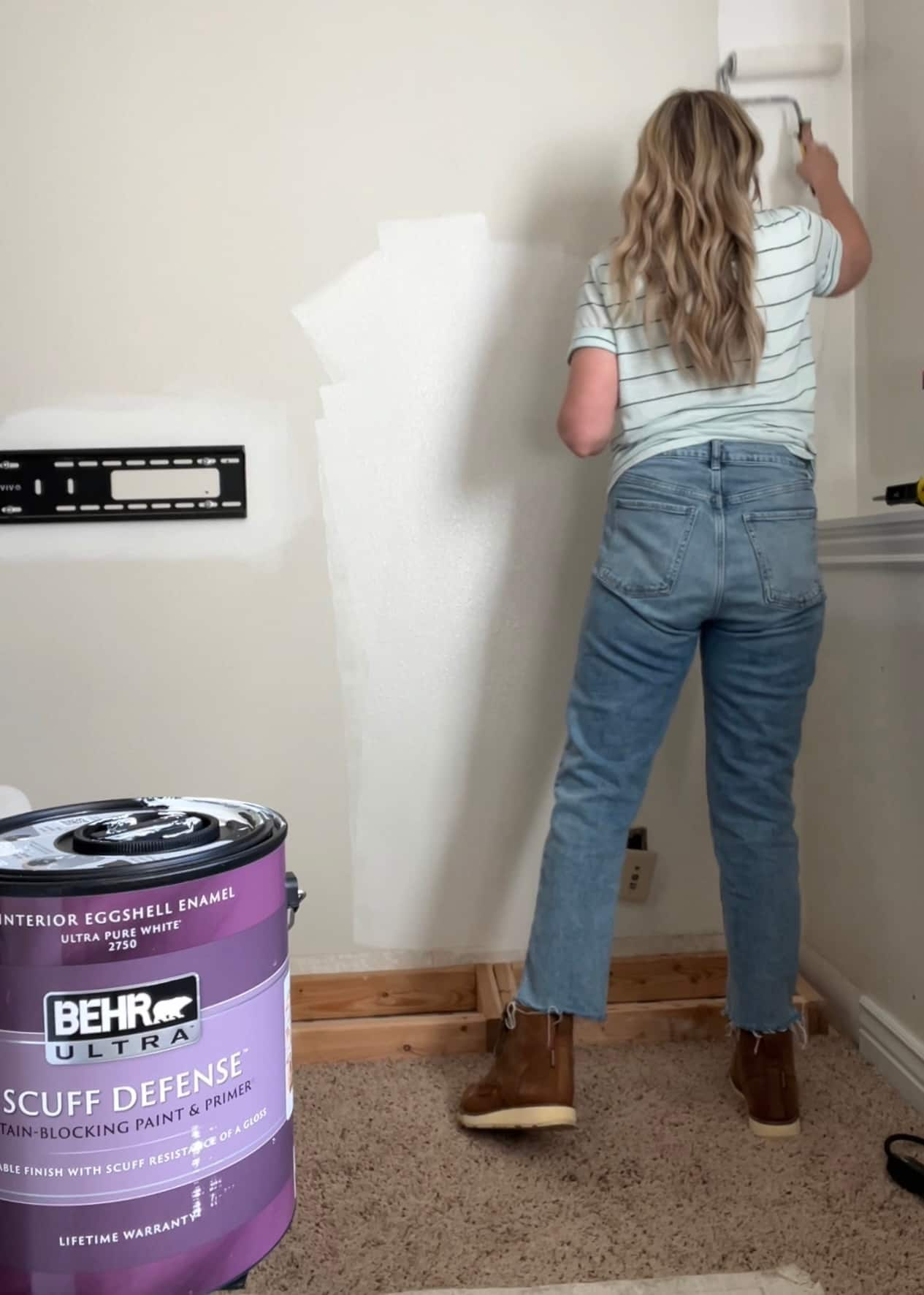 It may not be a drastic change, but a fresh coat of Behr Blank Canvas on the walls made everything feel so fresh and clean. I used the Scuff Defense line in an eggshell finish and as usual, was impressed with the coverage and smooth consistency.
13
Putting It All Together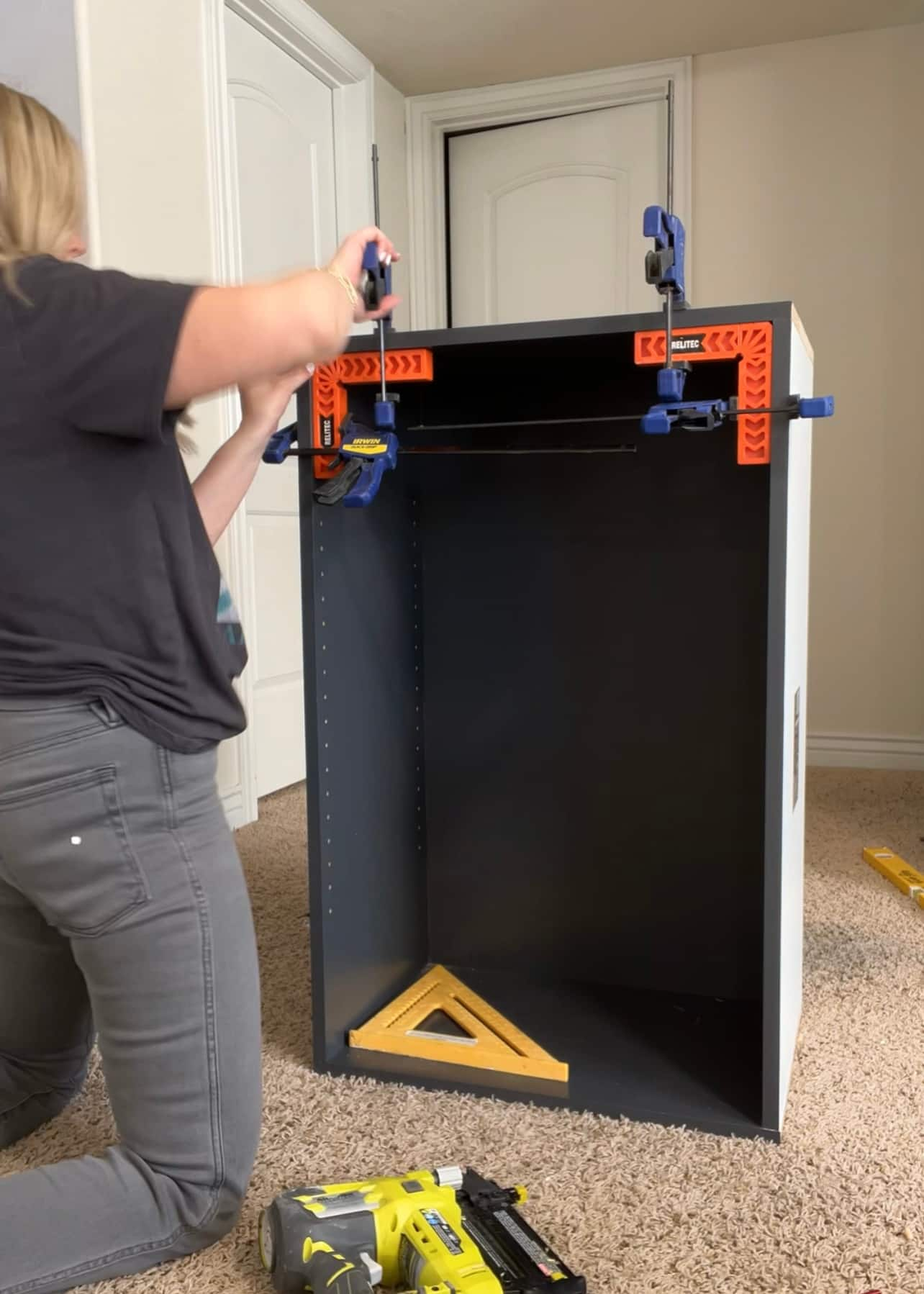 Once all the melamine boards were painted, it was time for assembly. Painting everything beforehand made it easier and the overall look cleaner because I didn't have to worry about corners or tricky angles. I built seven separate cabinet boxes, I ran large for below the TV and three separate boxes on each side to make two large end towers.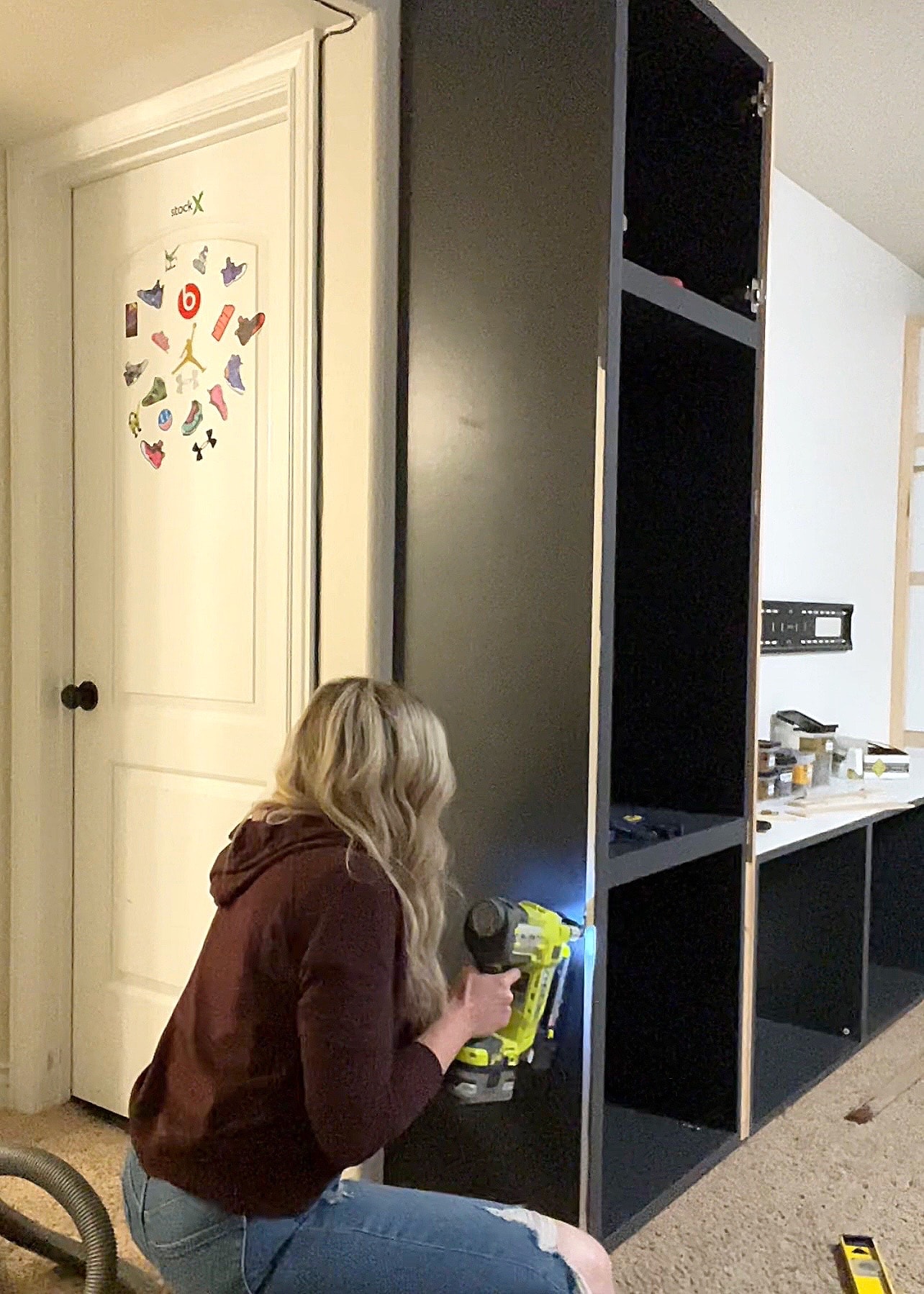 Creating a custom look takes a lot of time, thought and planning to get everything just right. Adding end panels, trim, finish work and more painting take hours, but make all the difference.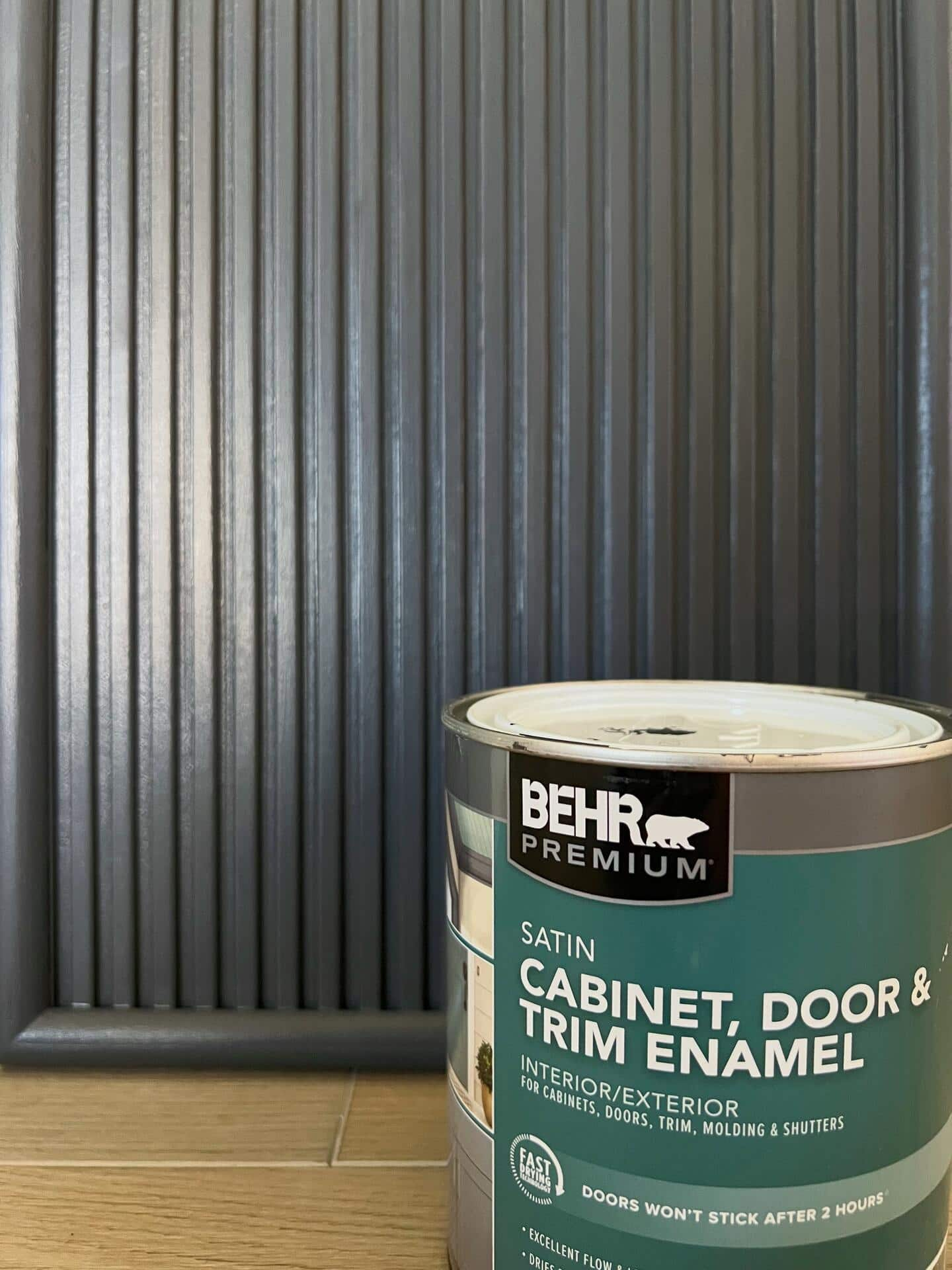 Now that the bones of the entertainment center are complete, next comes the daunting task of building all the doors, drawers and drawer fronts. That my friends, is a project for another day, but I won't leave you without a sneak peek! Not every project takes a custom built-in to transform a space, sometimes all you need is a gallon of paint. If you want to give it a go, look no further than your local Home Depot where you will find all the paint and supplies you need. To see the rest of this project follow along on my Instagram page!
This post was created in partnership with The Home Depot. The author may have received compensation for this article and associated images or video, potentially in the form of products and/or services. All expressed opinions and experiences are the author's own words.