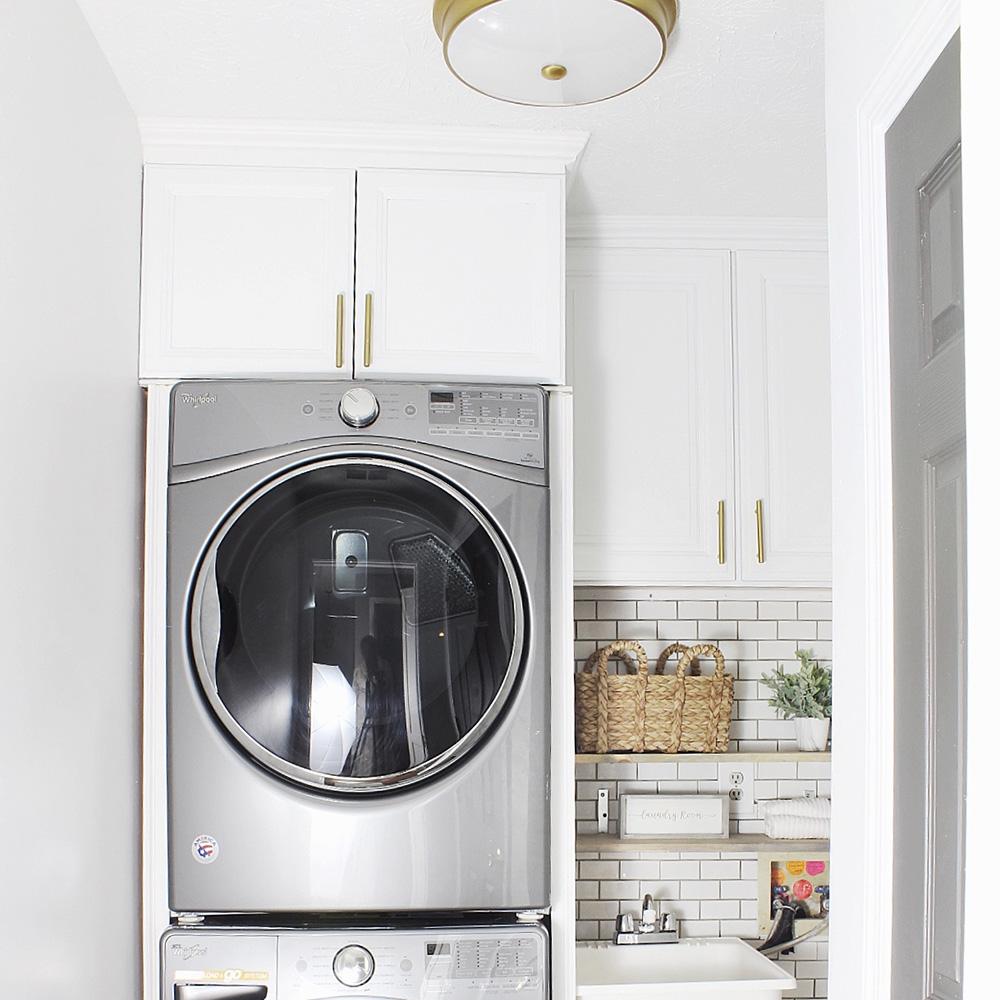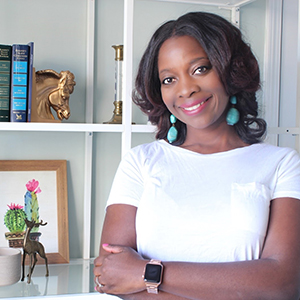 A Note From The Home Depot
Erin Marshall of Live Pretty on a Penny gives her laundry room a 2019 makeover. Incorporating her design sense with the small space needs, Erin designed a space that is functional and chic at the same time.
1
New Year, New Laundry Room Makeover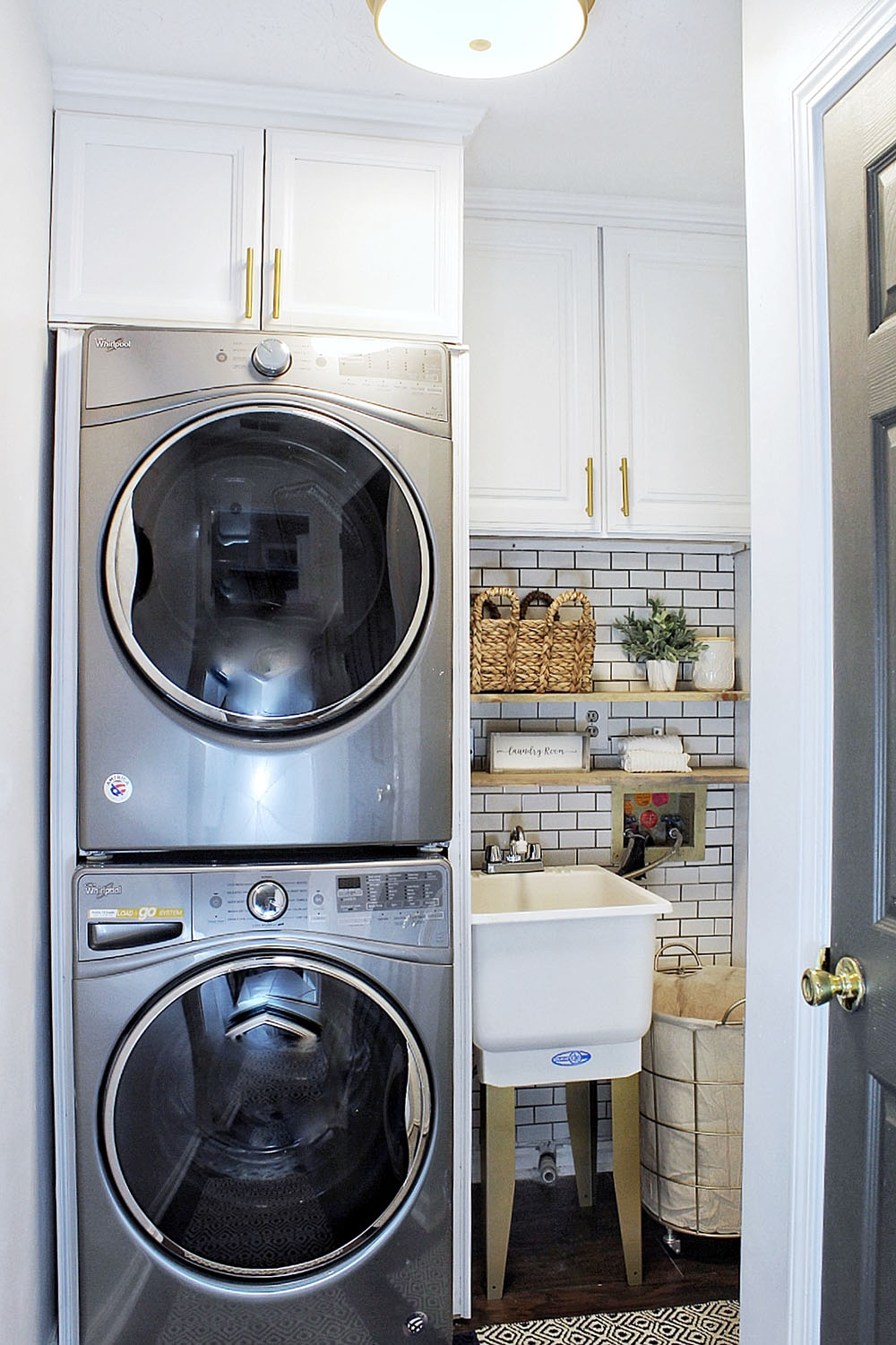 One of the most neglected areas of my home has been my laundry room. I never liked doing laundry, so it has mainly been the area of my that serves as a drop and go. The storage was not adequate, and I really never liked that the only shelving that we had in the space was a long wire one, that allowed everything that we use in the space to be visible. Additionally, with the older machines, the lack of efficiency was evident in utility bills. With this setup, it didn't allow the space to be very functional, which in turn did not make coming into this space visually appealing. For 2019, a new laundry room was definitely in order.
What appealed to me about these machines was the dark and modern graphite gray color. I knew it would immediately update the space.
I also love the fan fresh option on the washer, which keeps clothes smelling fresh inside of the machine, in case you can't put them in the dryer right away (ahem, raise your hand if you are guilty like me!) The load & go feature keeps me from having to pull out a bulky detergent bottle each time I wash, as this feature allows me to load enough detergent for up to 12 loads in one compartment, hello convenience! There is also a color last feature which allows for longer wear of our clothing without the possibility of fading in the wash. Just so many features to help make my life easier, what's not to love!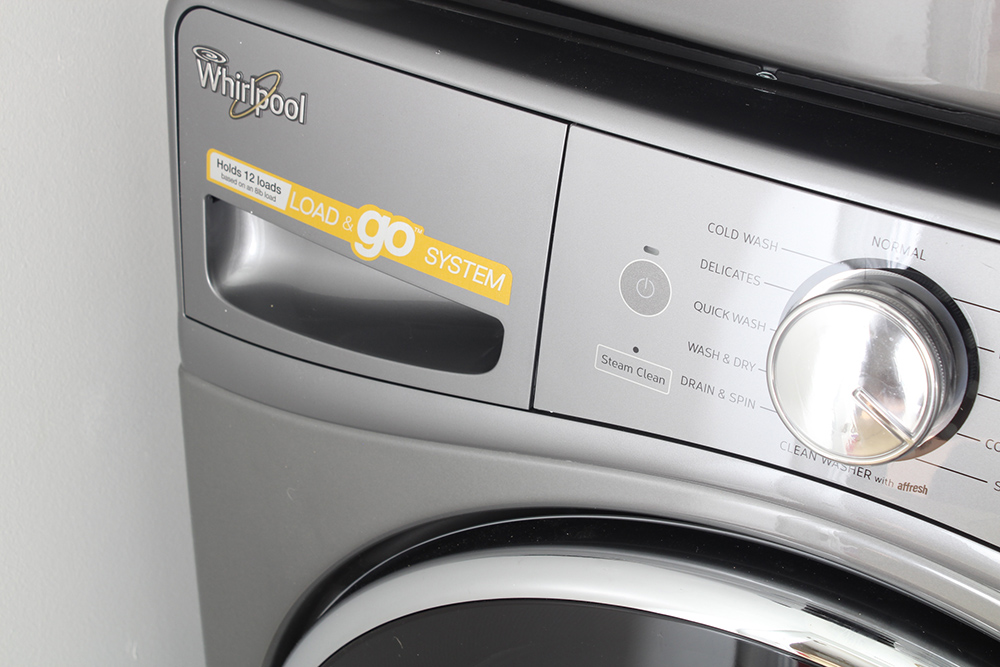 I absolutely love that my dryer is able to evenly dry large and small loads. It also offers an advanced moisture sensing option which helps to prevent damage caused by over-drying. The steam option is also a big help, especially with my busy schedule, it helps to fight wrinkles that I normally would have to combat with ironing. The delivery of our machines was timely and the delivery men dropped them off and set up the stack kit and made sure that everything was in working order prior to leaving. Once our machines were delivered, the blank canvas was the perfect motivation to start. We painted the space, using PPG Timeless paint in Raindrop White. It's a beautiful soft white color. We then built a "casing" for our washer and dryer to give it a built in look using Sanded Plywood and small corner brackets and added some additional storage using some recycled cabinets. We added crown molding to the ceiling to give it an even more custom built in look.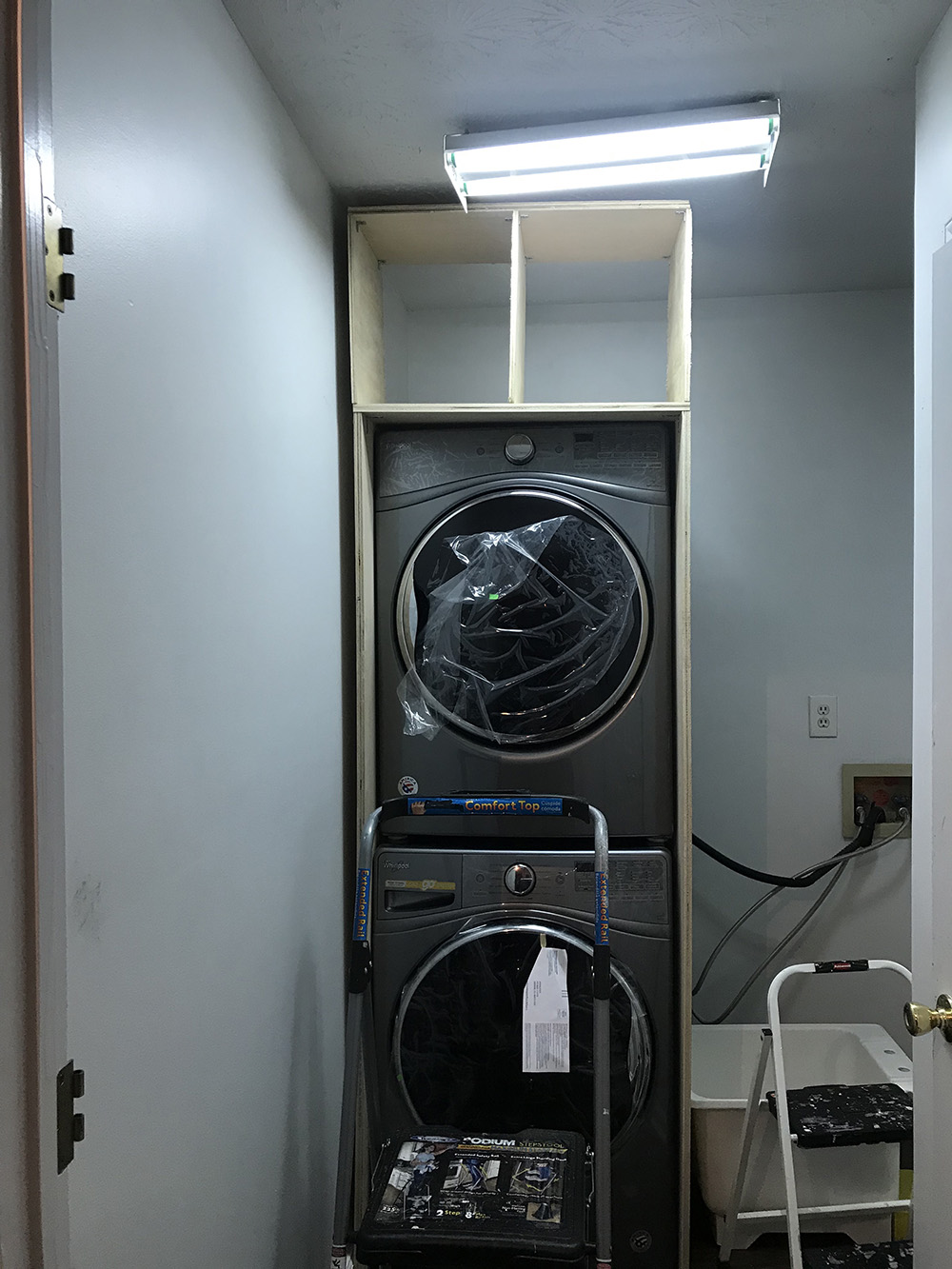 Since, I've always loved the look of subway tile, we installed MSI Bianco Subway Tile ourselves down the wall on side of the washer and dryer.
We also added a Mustee Utilatub Combo that we find useful for washing out items that we consider to be more for industrial use, like paint brushes, dumping buckets, etc. I spray painted the legs gold for a touch of glam and customization.
We also updated the lighting. The original light was an old fluorescent rectangular fixture. I knew something more modern would be more fitting, so we added this Fifth and Main Versailles Light Fixture.
So, there you have it! We are so happy with how our new laundry room turned out. While laundry is still not my favorite thing to do, being in a space this pretty and functional makes it a whole lot easier.
Plus, with a little time, and elbow grease, we gave ourselves a space to love on for years to come!
This post was created in partnership with The Home Depot. The author may have received compensation for this article and associated images or video, potentially in the form of products and/or services. All expressed opinions and experiences are the author's own words.
Explore More on homedepot.com