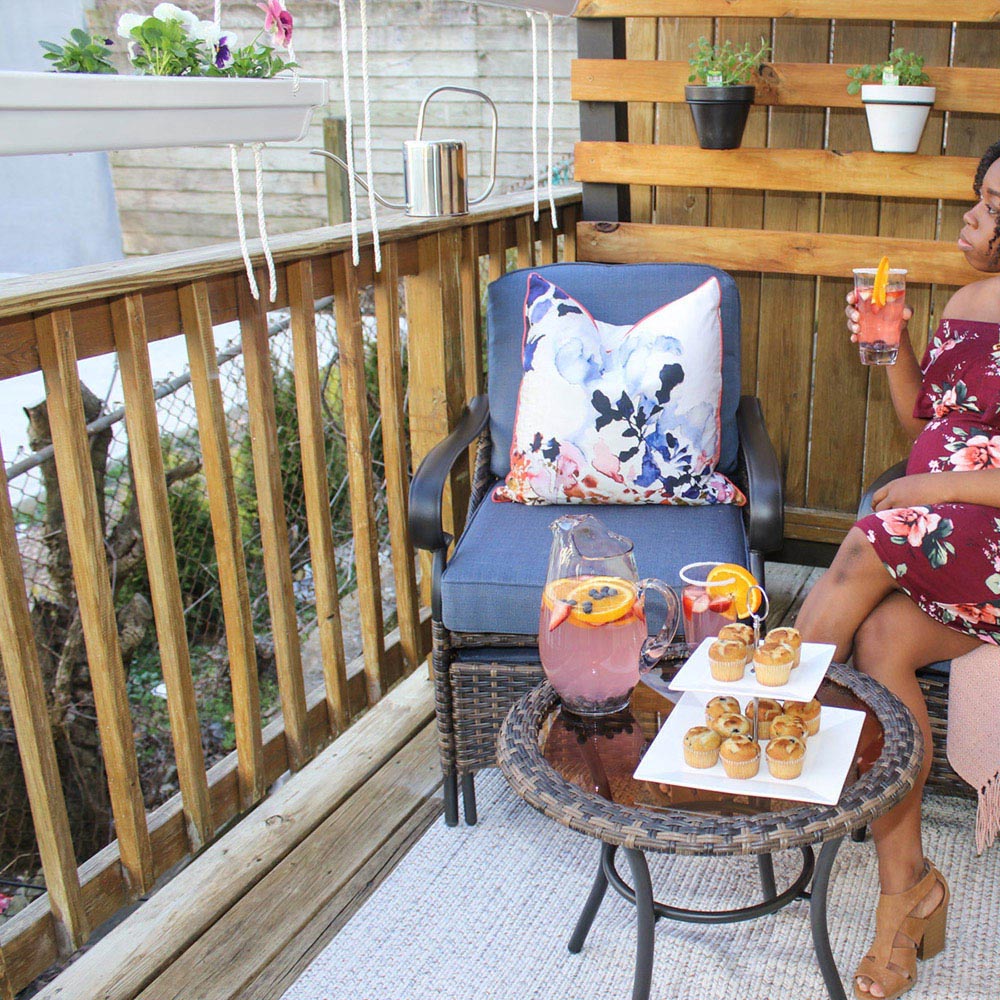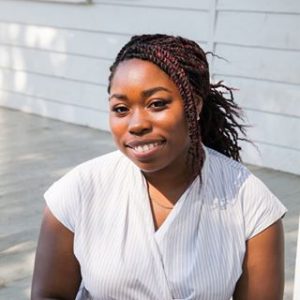 A Note From The Home Depot
Outdoor entertaining can be a large challenge to tackle, especially when the space is small and you're living in a rental apartment. Check out how Nickell Morgan of Simply Handmade reconstructed her small balcony to create the perfect space to entertain.
I recently collaborated with The Home Depot to completely overhaul the ugly, small balcony at my rental apartment. My family and I absolutely loved the space, but it needed a bit of decor for us to truly enjoy the summer outside.
2
Finding the Right Patio Set
The Home Depot has such cute patio set options especially for small spaces. My current space is 12×8 feet. This is small to most, but for an NYC apartment, this is an amazing space! Because I didn't want to take up too much space, we opted for the Layton 5-piece set.
3
Decorating the Small Balcony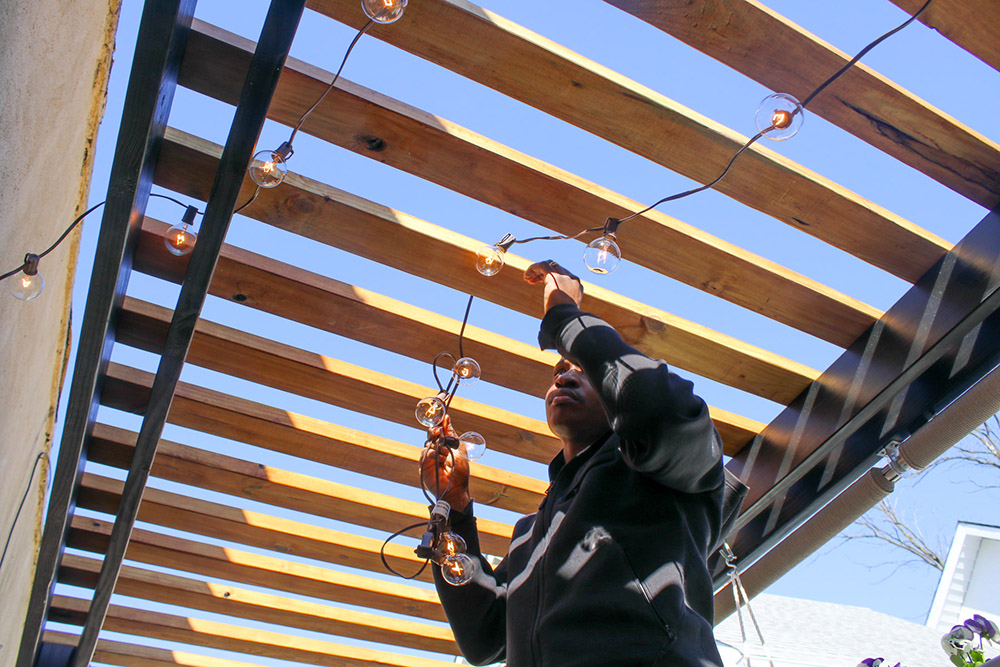 I didn't want to just throw things together based on what we needed. Instead, I wanted the space to have a warm and pleasing look. The first thing we did was add string lights! Lights can dramatically transform a space and make it that much more inviting. Plus, it would allow us to use the space at night! Win-win.
I knew I wanted to break up the space between the wood floors and seating area, so I got this rug from The Home Depot. I actually wasn't too sure how well it would mesh with the space. I was hoping it didn't blend too much with the wood floors, and it did not disappoint! It also rained a few times after using it, and the rug held up very well! I'm truly impressed with the quality.
Now that the rug was in place, I wanted to set up the furniture. I was so excited to get this set in the mail that I couldn't wait to set it up. I commissioned my husband to help me. With the straightforward instructions, it took us no time to assemble it.
With the patio set assembled, I wanted to create a feel perfect for hosting. Since it's a cozy space (aka small), I didn't want to have too many elements to make it feel even smaller. So, I just stuck with the patio set and decorated from there. I fell in love with this drink set because it's a really nice quality and handmade!
The Home Depot also carries gorgeous entertaining pieces! I snagged this drink set, 2-tiered stand, gorgeous pillows and throw blanket to bring the space together.
With everything complete, I wanted to finally enjoy the space with my husband and kiddos!
Thank you SO MUCH to The Home Depot for allowing me to stretch my skills and create a true oasis for my family and guests! Because of this revamped space, we're so looking forward to summer this year!!
This post was created in partnership with The Home Depot. The author may have received compensation for this article and associated images or video, potentially in the form of products and/or services. All expressed opinions and experiences are the author's own words.
Explore More on homedepot.com