Project Guide
How to Install a Bathroom Mirror
Time Required:

Under 2 hours

Difficulty:

Beginner
---
There are two main types of bath mirrors: framed and frameless. Most framed mirrors are hung with brackets or wires in the same way you'd hang a picture frame. Frameless mirrors may use special clips or rest on top of a vanity with adhesive to hold them in place.
This guide will teach you how to install either of these bathroom mirrors.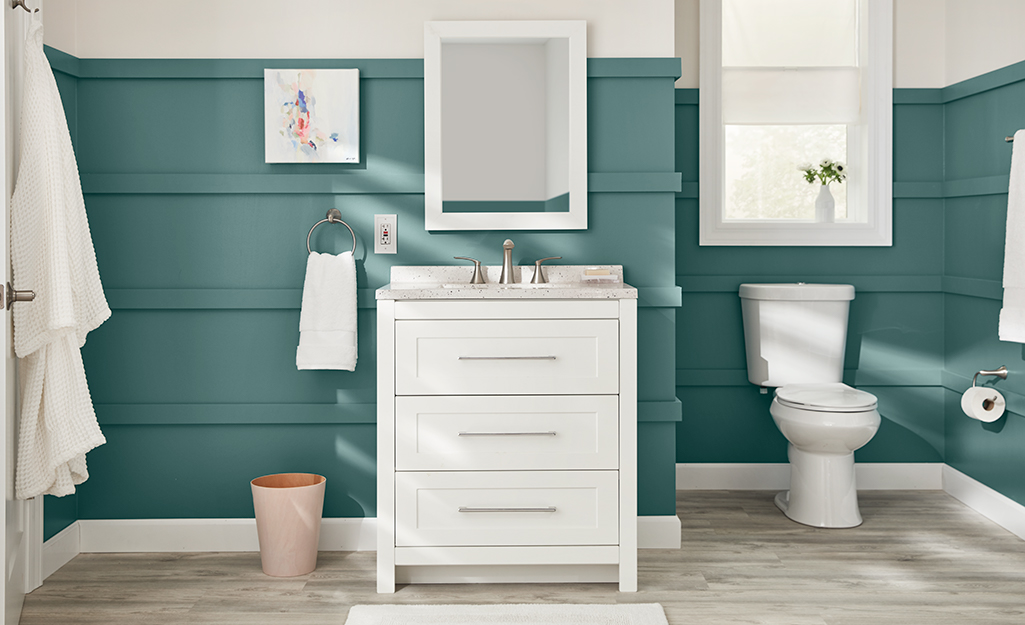 If possible, use the studs behind the wall to support your mirror. Gather any mounting hardware you plan to use, and if you are using mounting brackets, be sure to place them on a level plane so that they will equally support the weight of the mirror.
Have someone help you if you're installing a large mirror. Be sure your hardware is rated to handle the weight of your mirror.
If you live in a seismic zone, consult your local building requirements for any additional installation guidance for larger mirrors.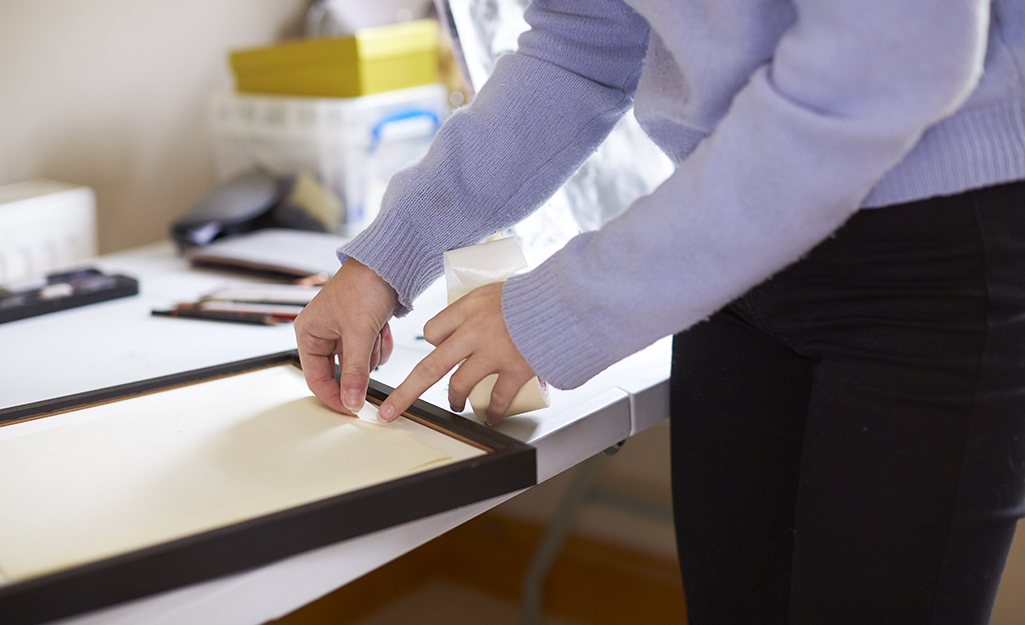 If the mirror frame does not already have a bracket centered at the top of the frame, connect a wire between two side brackets so that the curve of the wire when pulled tight is slightly below the top of the frame.
Twist the wire around itself several times and use pliers to snip off any extra.
Next, mark the desired location on the wall and attach a properly sized hook.
Hang the mirror wire on the hook and adjust the mirror to make it level.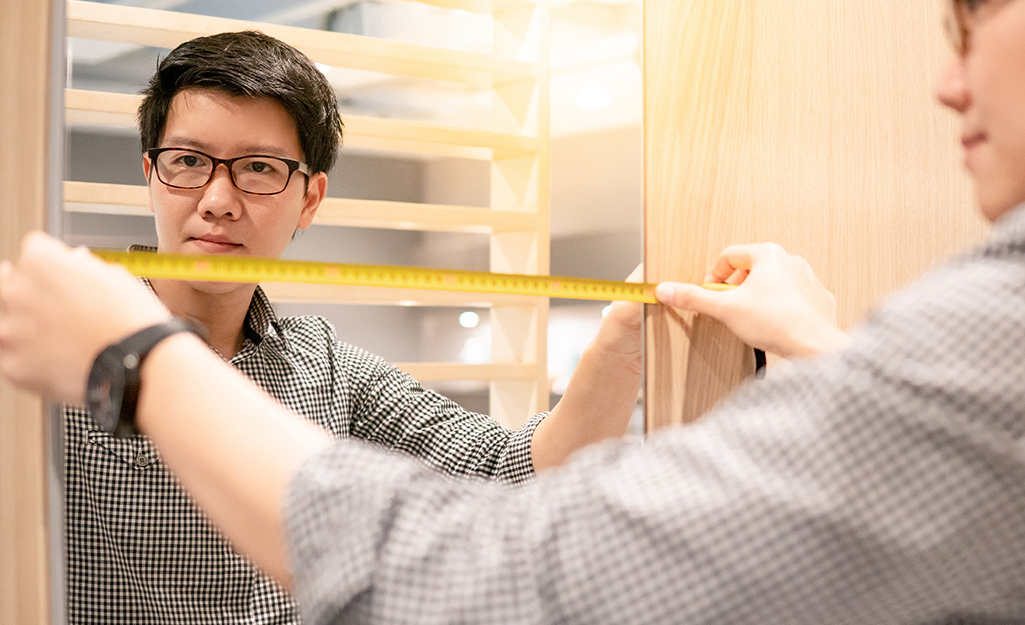 Small frameless mirrors are usually held in place with clips. First, identify the desired placement of the mirror and determine the number of clips that will be required based on the size of your mirror and the composition of the wall or door where you're mounting the mirror.
For an inexpensive way to spruce up the look of a frameless mirror, consider adding your own frame using picture frame moulding available at your local Home Depot store.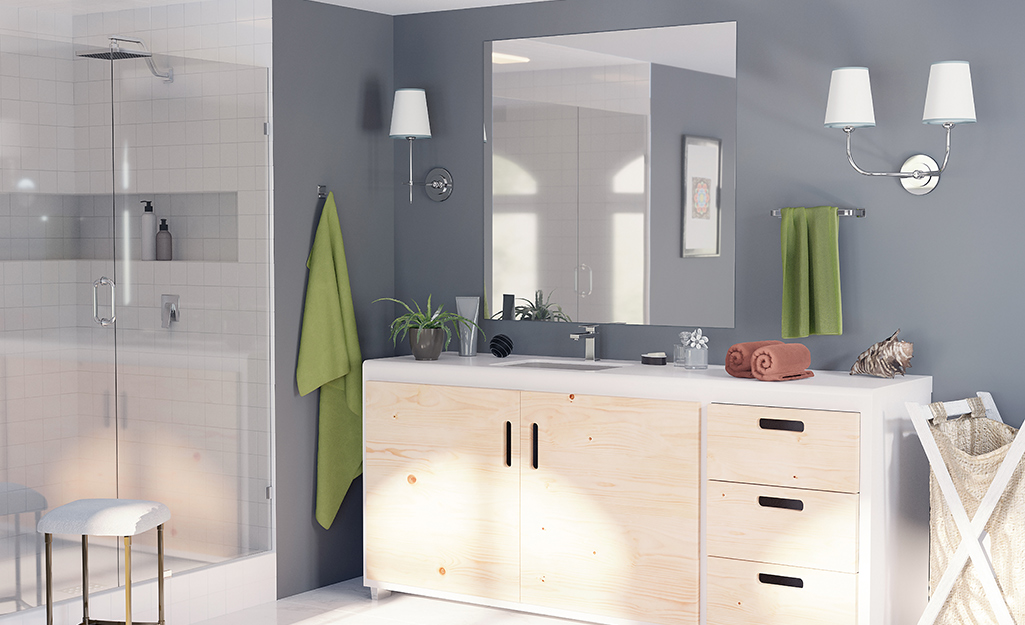 Large frameless mirrors are often supported directly on the bath countertop backsplash and fixed to the wall using mirror adhesive.
Mark the location of the mirror, then stage the mirror close to its final position.
Apply mirror adhesive to the back of the mirror and/or to the wall, following the manufacturer's instructions.
Move the mirror into position and support it as recommended by the adhesive manufacturer.