Quality cooling fans can help you reduce the temperature in a room and make your family and guests feel comfortable on hot and humid days. The best cooling solutions for your home are products that highlight energy savings, efficiency and style.
Portable fans begin to appear in the spring, so look for them before the heat of summer begins to take hold. Read this guide to become familiar with the types of fans for cooling a room that best suits your needs.
Personal Fans
Personal fans are sold in large and small sizes and are designed to direct a concentrated stream of air in a limited area. These are designed to perform quietly, which makes them effective in cooling bedrooms and office spaces. 
Desk fans are small, portable and easy to maneuver. They are designed to cool a space as small as an office cubicle. Some models have an adjustable clip to customize the direction of the air to your liking.
An electric fan is an affordable way to cool a larger area of personal space. It comes in handy when the ceiling fan direction in a room directs air upward.
Handheld fans are compact electric or battery-powered fans that give a quick blast of concentrated air. Many are equipped with a small water reservoir for a cool and misty breeze.
USB fans are mini desktop or handheld fans that are powered through a USB cable. With this power option, these fans can be plugged into a cell phone or computer. Some models come with an AC adaptor for access to a standard outlet.
Floor Fans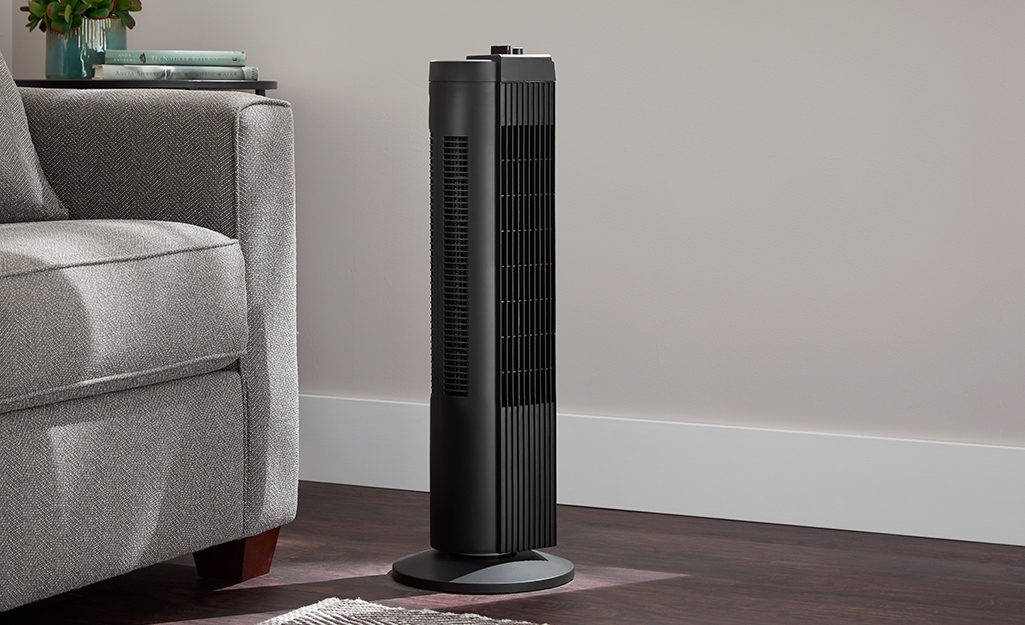 Floor fans are among the best fans for cooling a room. They are popular with people who want cool and comfortable air in a wider area. They are built to rest on the floor and circulate air throughout the immediate area. You can stay cool with these affordable types of floor fans.
Tower fans get their name for their streamlined, tower-like design. They fit well in corners and tighter spaces and operate quietly, making them a great option for bedrooms and kitchens. Oscillating tower fans turn from side to side to cool different parts of the room. Choose a tower fan with a remote control for the convenience of adjusting settings from a distance.
Pedestal fans can stand up to 5 feet tall and are supported by an adjustable pole or stand. These fans generally require some assembly and oscillate at a wider angle. They also tilt up and down to help cover larger areas.
Box fans get their name from their boxy, square shape and are best used in spaces that can accommodate a larger fan silhouette.
Blower fans are commonly used in garages, commercial work spaces, warehouses and utility spaces. These powerful wind-generating machines produce an intense blast of air to keep areas cool and free of moisture, and most are weight-balanced and easy to carry.
Wall-Mounted Fans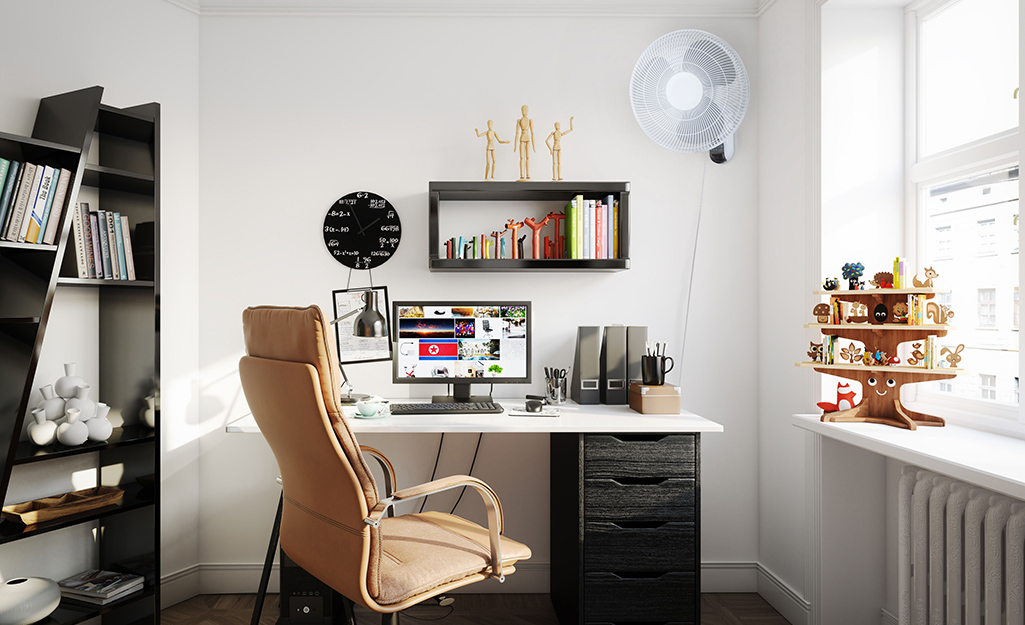 Wall-mounted fans are a throwback cooling solution for tight spaces. You'd attach this fan onto a wall, preferably in a corner and out of reach of children and pets. 
These fans come in indoor and outdoor models. They push air horizontally so even oscillating models are limited in performance when it comes to circulating air in rooms. They are effective in smaller areas, and many models operate by remote control for added convenience. 
Most wall-mounted fans do not require hardwiring to the home. These can be mounted as recreation room or patio fans to create more floor space for furniture, or as bathroom fans where space is a premium. 
Window Fans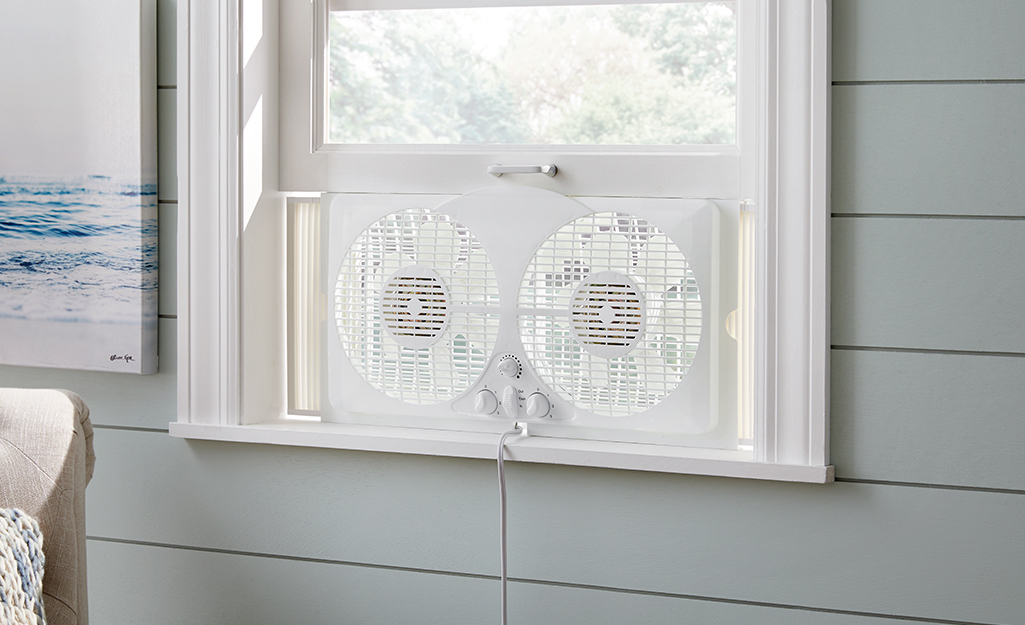 Window fans are designed for living spaces when a window air conditioner may not be practical. Window fans are lightweight, portable and can be moved into position unlike bulky and heavy air conditioners. Their compact size and ventilation efficiency make window fans among the best fans for a room or small space. 
This model of fan is beneficial because it circulates air within a room and replaces the stale air inside with fresh air that is drawn and cooled from the outside. Window fans also use less energy than room air conditioners, making them a more cost-efficient cooling solution.
Multi-Use Fans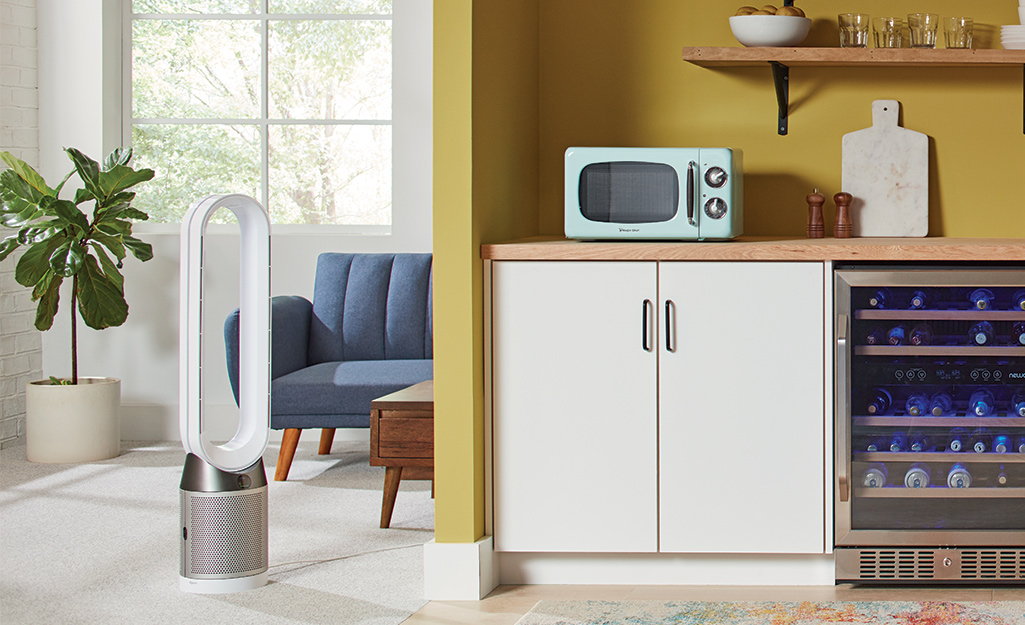 If you're looking for a room fan that does more than cool the air, consider a multi-purpose fan that purifies the air and makes it comfortable for you. 
Air purifiers clean and filter the room air of airborne pollutants. Most are tower fans or standard fans equipped with HEPA, ionizer or particle filtration. When it comes to multi-usage in your room, the best fans are the ones that have an oscillation feature and a high airflow rate. 
There is a room fan available to fit your specific needs, from cooling your workspace to purifying and circulating the air of a small room. Most room fans are energy efficient, so you'll save money with them compared to the cost of buying an air conditioner. Download The Home Depot Mobile App when you are ready to shop for a room fan and check out the wide selection available to cool your living space.