Buying Guide
Best Fans for Cooling a Room
Whether you're considering portable fans, small fans, oscillating fans or all of the above, quality cooling fans can help you reduce the temperature in your home and make your guests feel more comfortable on hot and humid days. The best cooling solutions for your home are products that highlight energy savings, comfort and style.
This guide provides a full breakdown of the wide selection of the best fans for cooling at The Home Depot so you can decide which will best suit your needs.
SHOP ALL CEILING FANS AND ACCESSORIES
Tip: Measure the room before you purchase your ceiling fan to ensure you get the size that will be most effective for the space.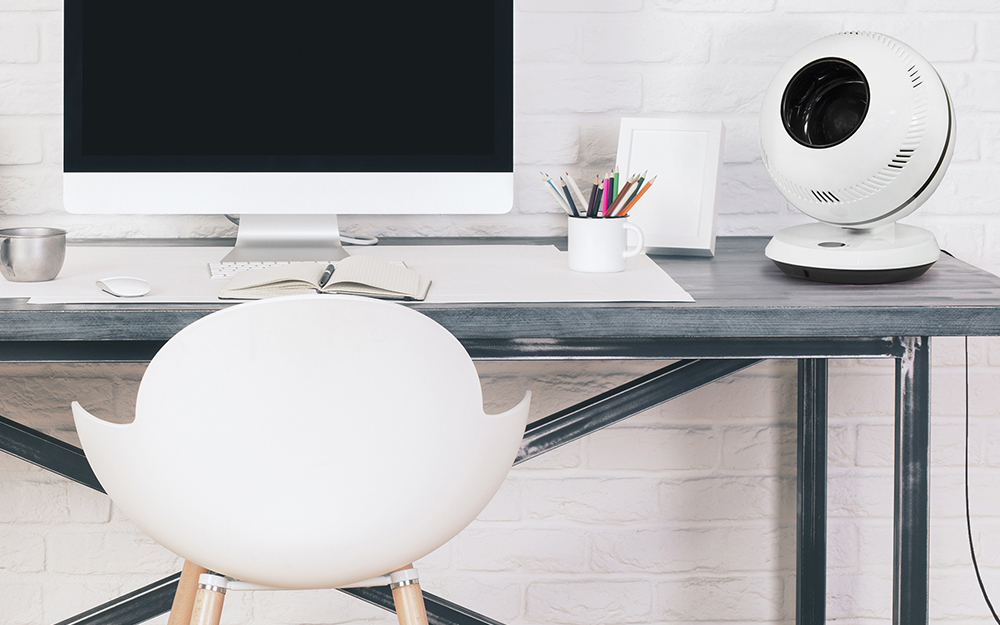 Personal fans are designed to blow a concentrated stream of air in a small area. These are typically the best fans for cooling bedrooms and office spaces because they maintain a quieter performance and are easy to move.
Desk fans are small, portable and easy to maneuver atop counters, tables and other hard surfaces. Some options include an adjustable clip so you can customize the angle to your liking. These are some of the best fans for bedroom nightstands and small workstations.
Handheld fans are compact enough to hold in your hand and are ideal for hot, humid days or moments when you need a quick blast of concentrated air. Many are equipped with a small water reservoir for a cool and misty breeze.
USB fans are mini desktop or handheld fans with a USB cable. With this power option, these types of fans can be plugged into a cell phone or computer. Some models come with an AC adaptor for access to a standard outlet.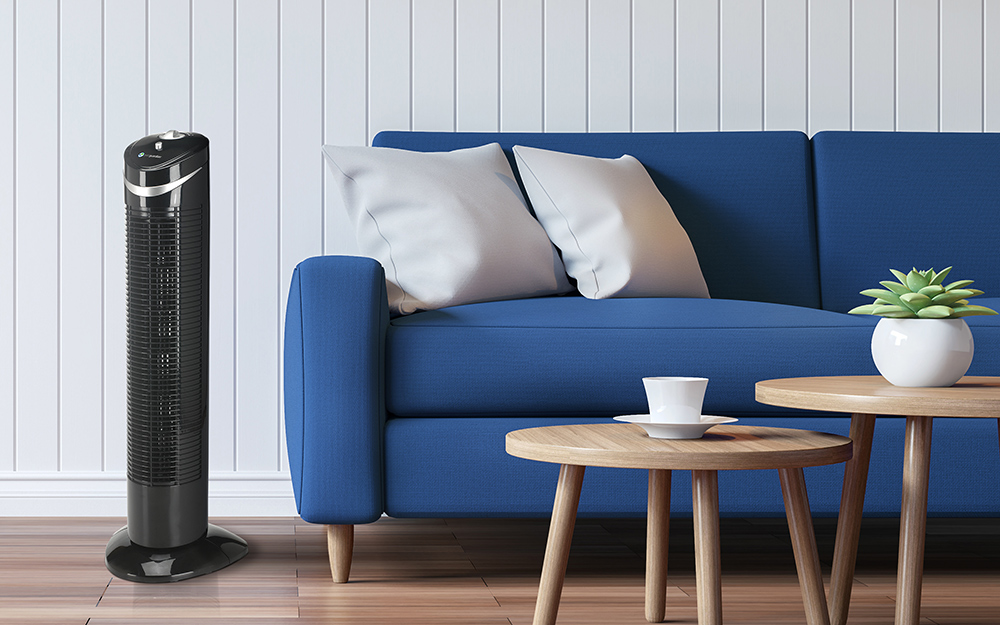 Floor fans are designed to sit on the floor and circulate air throughout the immediate area. Some of the most popular floor fans include tower fans, pedestal fans and box fans.
To replace an old wall-mounted fan, remove it and use the existing wiring. For a new fan installation, consult with an electrician and adhere to local building codes.
Wall-mounted fans come in indoor and outdoor varieties, and some work well in either environment. Many include varying speeds and oscillating functions, while some also offer remote control access for added convenience.
High-velocity blower fans, also known as industrial fans, are ideal for commercial spaces like warehouses, gyms and shops. These types of fans help preserve floor space while cooling larger areas at heavy-duty speeds.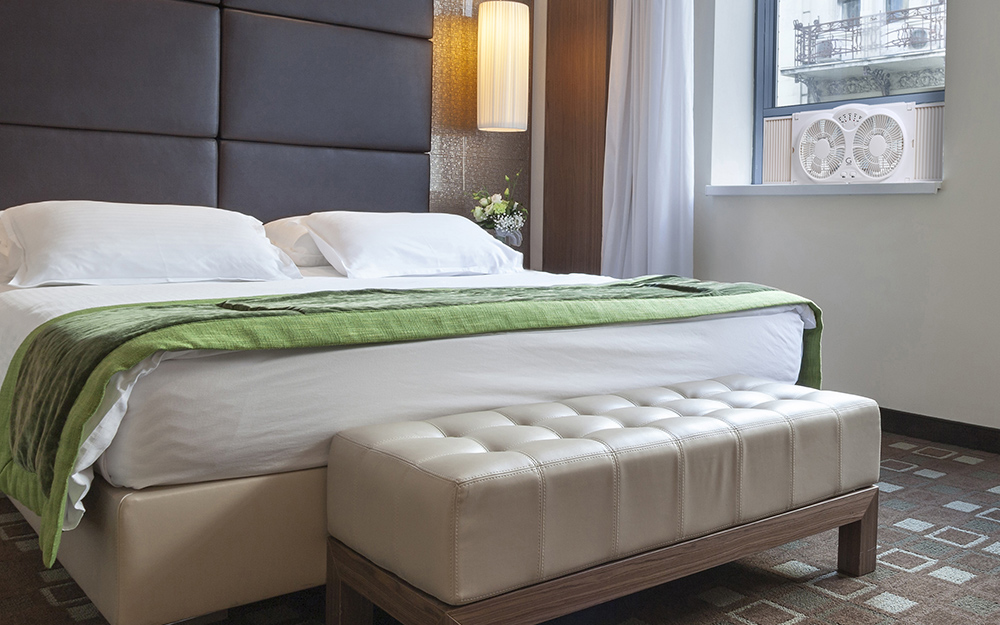 Window exhaust fans are designed to fit a variety of windows and cool larger areas in the home. Many owners describe window fans that cool like air conditioners, thanks to their advanced motor and sensor capabilities.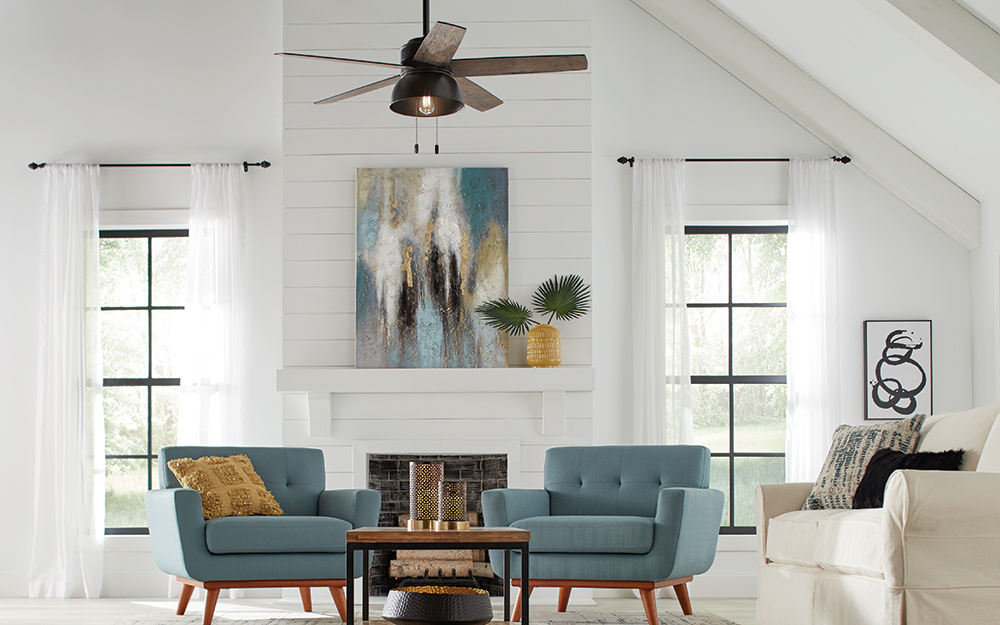 Ceiling fans area a mainstay in many homes. Since they distribute air from above, these are arguably the best cooling fan for a room or living area. They are available with many features, and in numerous styles for both indoor and outdoor applications. See our ceiling fans buying guide for more detailed information on choosing the right one for your space.
If your ceiling fan breaks, check to see if you can simply repair it using ceiling fan parts instead of buying an entirely new fan.
Outdoor ceiling fans can be installed indoors, but indoor ceiling fans should not be installed outdoors.