Your windows make your home more enjoyable, but you don't want to leave them uncovered. Blinds allow you to control the amount of light your windows let in. They also help protect your privacy.
Blinds come in a variety of shapes and sizes. Their operating systems include standard cords, cordless, motorized and top down-bottom up.
This guide will help you decide which types of blinds suit your home best. 
Options for Blinds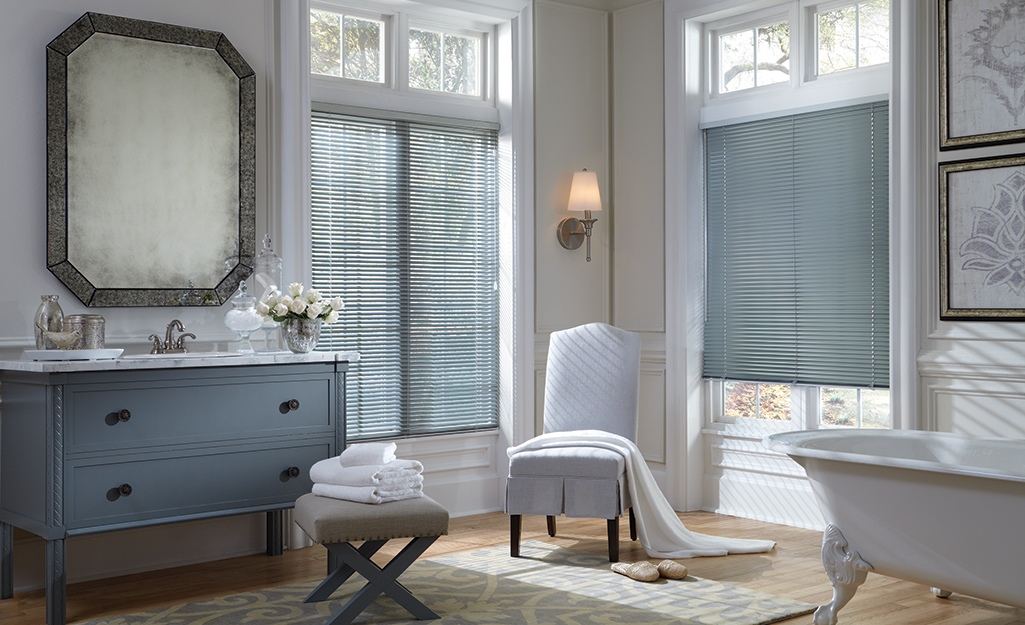 How you lift your blinds can make a big difference in the convenience and safety of your home or office. The four lift options are standard pull cord, continuous cord loop, cordless or motorized. 
In addition to deciding how your blinds will operate, you should also think about the look you want. You can get blinds in wood, metal or composite materials. Blinds come in a range of colors. You might choose to go with neutrals or bolder hues.
Your budget will also influence the types of blinds you select. You may want to splurge on window treatments for rooms you spend a lot of time in. Less costly types of blinds for windows might be right for rooms you use less often.  
If you have kids, especially little ones, consider cordless blinds to eliminate the risk of accidental strangulation. Blind cords can also be dangerous for pets. If you have children or pets, cordless blinds can reduce the potential for accidents.   
Standard Pull Cord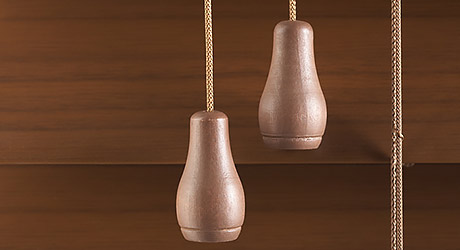 Many types of blinds for windows come standard with a free-hanging pull cord to raise and lower them. Standard cords can be paired with almost any type of blind or shade. Blinds with standard cords are typically the most affordable option. 
If your window coverings are damaged, you can get blinds parts to avoid having to replace an entire section of blinds.   
Because they are less costly, standard pull cord blinds make a great choice for large rooms with many windows to cover on a budget. You may see the standard pull cord referred to as the standard cord, the standard lift cord or the single retractable cord.    
Safety tips: Window covering cords are dangerous for children. Always keep all window cords out their reach. Pull cords should be as short as possible. Secure the cord to the wall with a cord cleat out of a child's reach.
Place furniture, including cribs and beds, away from windows, so that kids can't climb up and grab cords.
Smart Pull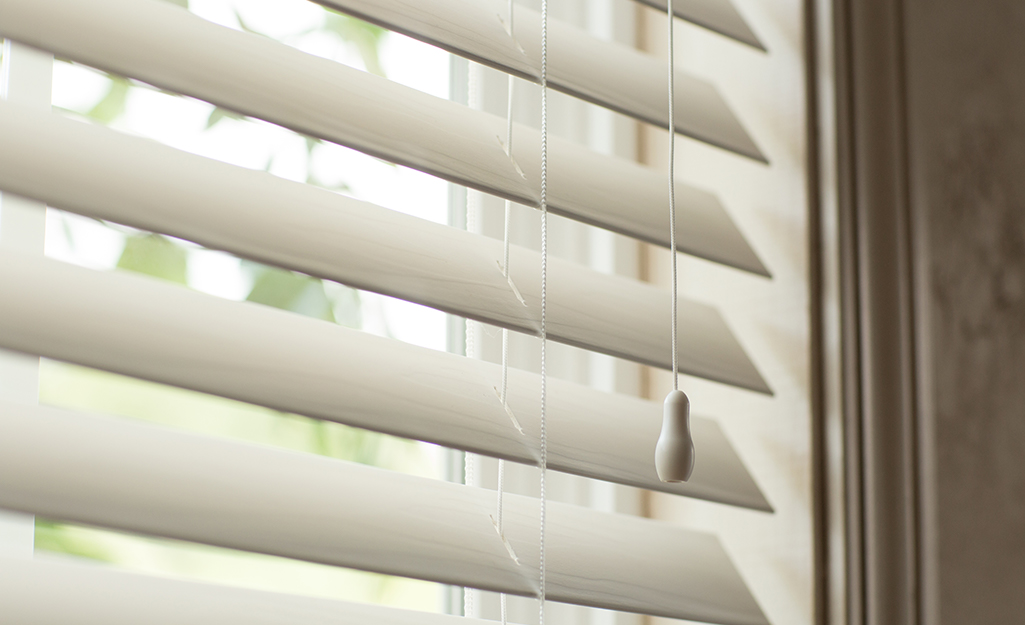 Smart pull is a variation of the standard pull cord that you may find on certain specialized blinds. It is considered a safer option than the standard cord because it features a single cord that stays the same length. Excess cord retracts into the head rail.   
To use smart pull, give the cord a series of short tugs which will raise the blind in increments. To release, just pull completely and the let spool unwind.
Continuous Cord Loop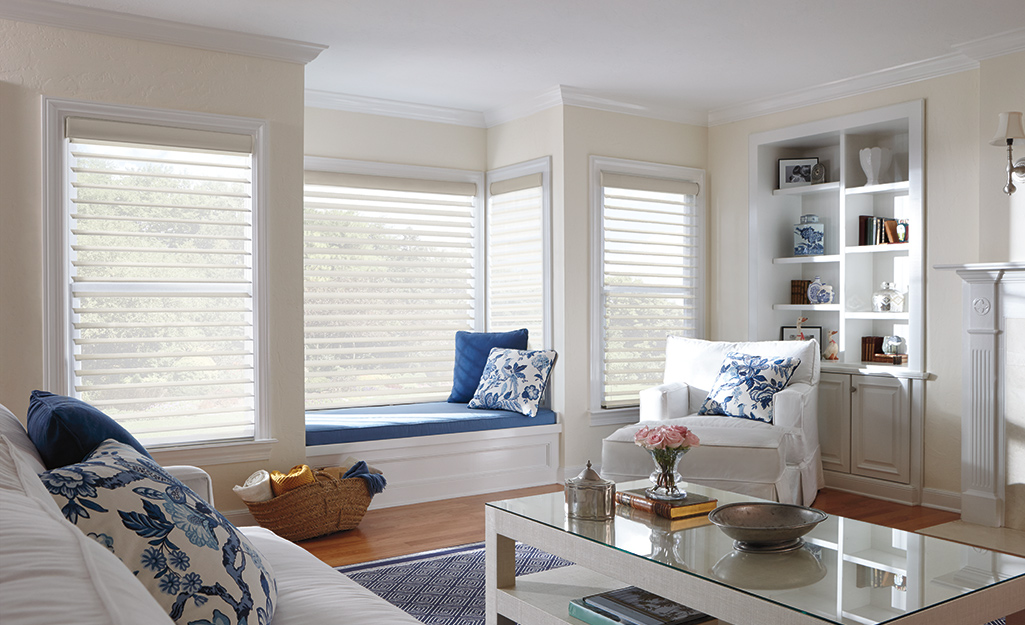 The continuous loop option is great for larger blinds or shades that are raised and lowered frequently. This provides a neater look because the cord is a fixed length. The tensioning device adheres to the window frame or floor, eliminating dangling cords.    
The innovative pulley and clutch system allows you to raise or lower your blinds without changing the length of the cord. The pulleys also shift the weight of the blinds, making them easier to lift. For this reason, the continuous cord loop is the best option for heavier blinds like wood or faux wood and for coverings on larger windows and doors.    
Continuous cord loop lifts can be paired with many different types of blinds and shades. Due to its construction and mechanical action, the continuous cord loop is considered the most durable and long-lasting of the blind control options.   
To operate the continuous cord loop, hold the front loop string and pull one hand over the other to lift the blind or shade up. To lower, grasp the back loop string and pull with the same motion.   
You may see the continuous cord loop referred to as Easy Glide, Easy Up Lift, Easy Rise, Easy Up, Soft Glide, Ultra Lift or Ultra Touch.
Cordless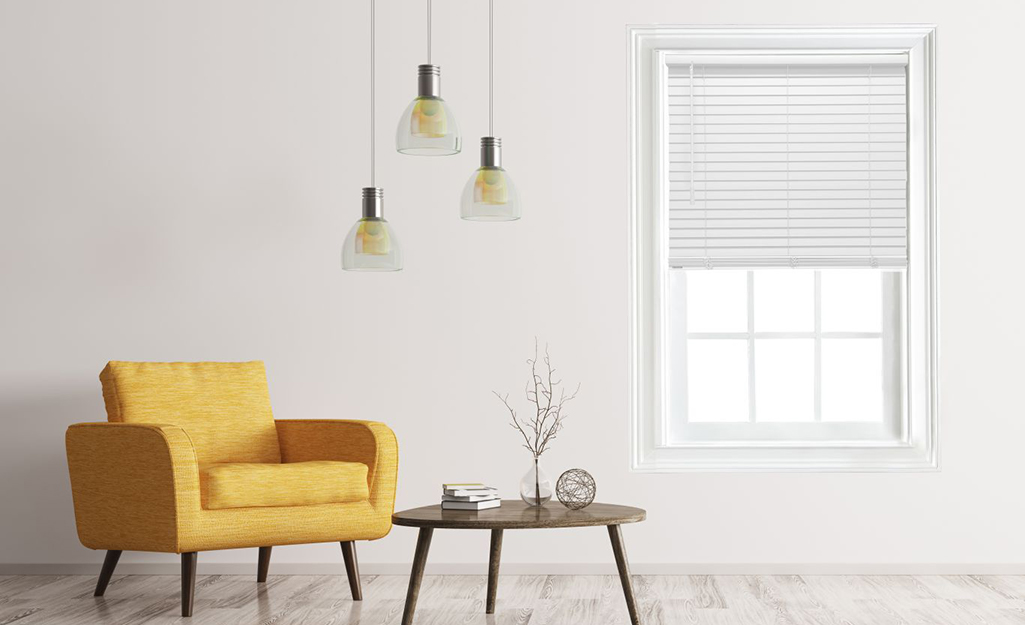 Cordless lift options are available on many products and are easily operated by hand. The ease-of-use and safe features of cordless blinds or shades make them some of the most popular.   
A key feature of cordless window treatments is that they are safer for children. However, these blinds can only be raised as high as the person operating them can reach.   
How do cordless blinds work? They have an adjustable tension system with multiple spool drums that raise and lower the blinds without the need for any exposed cords. The cordless operation creates a clean look across your window treatments.   
To operate a cordless system, simply grasp the middle of the bottom rail and pull up or down with a gentle, even pressure. The blinds will stay wherever you place them. Almost any type of blind can be paired with cordless controls including wood, faux wood, aluminum, cellular shades, Roman, pleated and more.To operate a cordless system, simply grasp the middle of the bottom rail and pull up or down with a gentle, even pressure. The blinds will stay wherever you place them. Almost any type of blind can be paired with cordless controls including wood, faux wood, aluminum, cellular shades, Roman, pleated and more.
Safety tip: Families with small children can install cordless blinds as a safety measure. Cordless blinds can protect pets, too. Pets who play with dangling cords can hurt themselves or damage your blinds.
Motorized Lift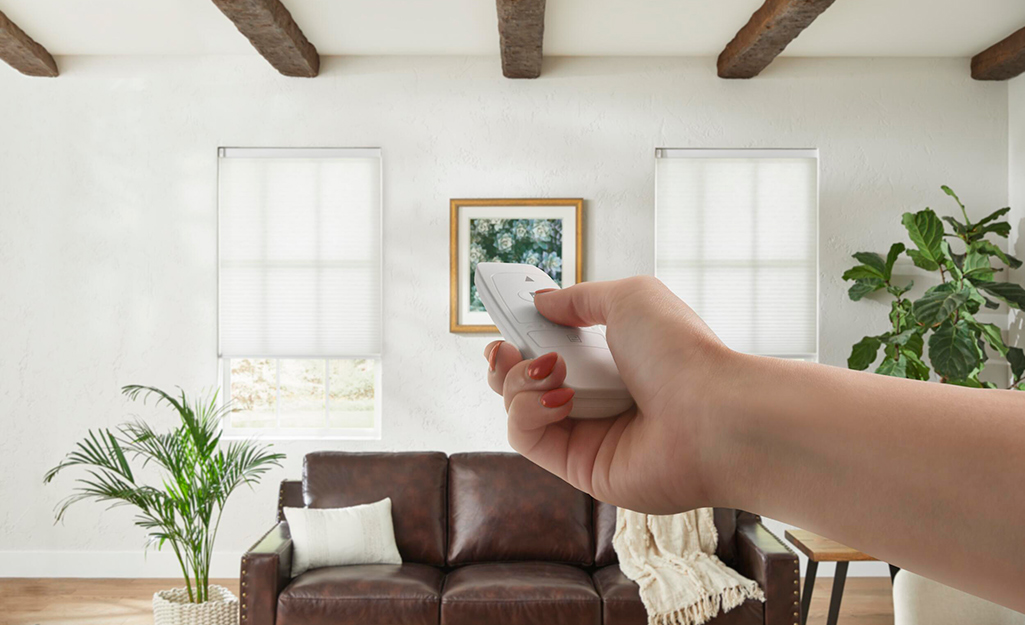 You can add motorization to your cordless blinds or shades to make them even easier to lift. Motorized systems also eliminate pull cords. They're a great choice for rooms with out-of-reach windows or multiple windows. Motorized blinds are also a favorite for media rooms and modern high-tech environments. 
Top Down-Bottom Up Blinds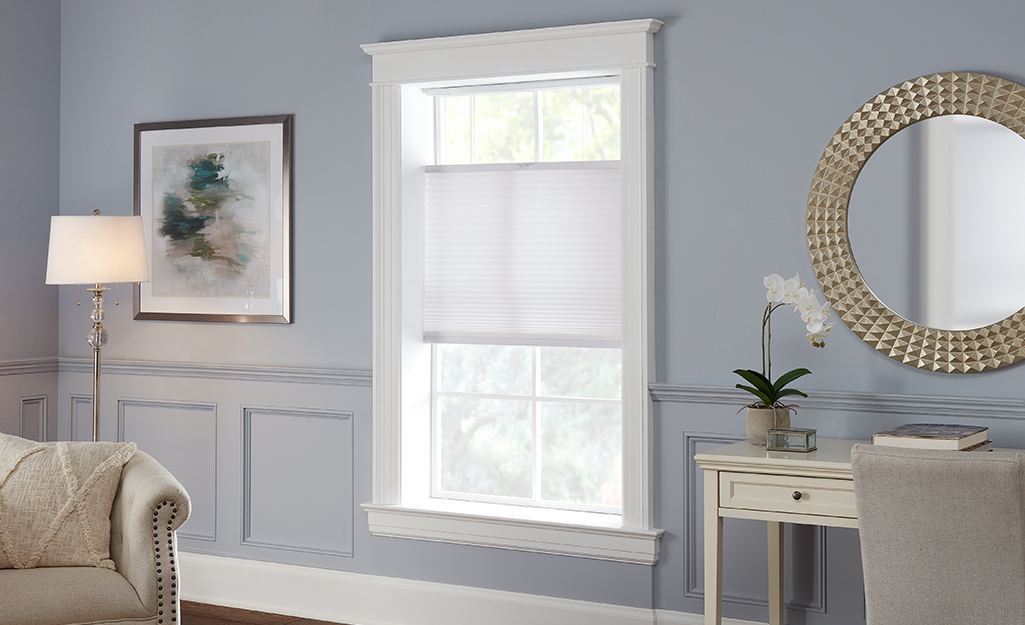 The top down-bottom up option is a customer favorite. It allows you to raise the shade from the bottom or lower it from the top, providing many light control and privacy options. The bottom and the top work separately for maximum versatility. 
As you consider different types of blinds for windows, think which ones might best match the style of your home. Your budget will affect which blinds you select. 
Whatever blinds you choose, you'll find what you want at The Home Depot. Contact our Home Services team today for information on blinds installation, availability and pricing.
Explore More on homedepot.com