Whether it's ceramic, porcelain or natural stone tile, this versatile floor and wall covering is available in a variety of colors, sizes and textures. Certain types of tile such as marble are great for creating a luxurious master bath, while others such as slate work better in high-traffic areas. From the difference between porcelain and natural stone to tile ratings, this guide will teach you about the different types of tiles, which types of tile are recommended for which rooms and what to consider before you buy.
How to Choose Tiles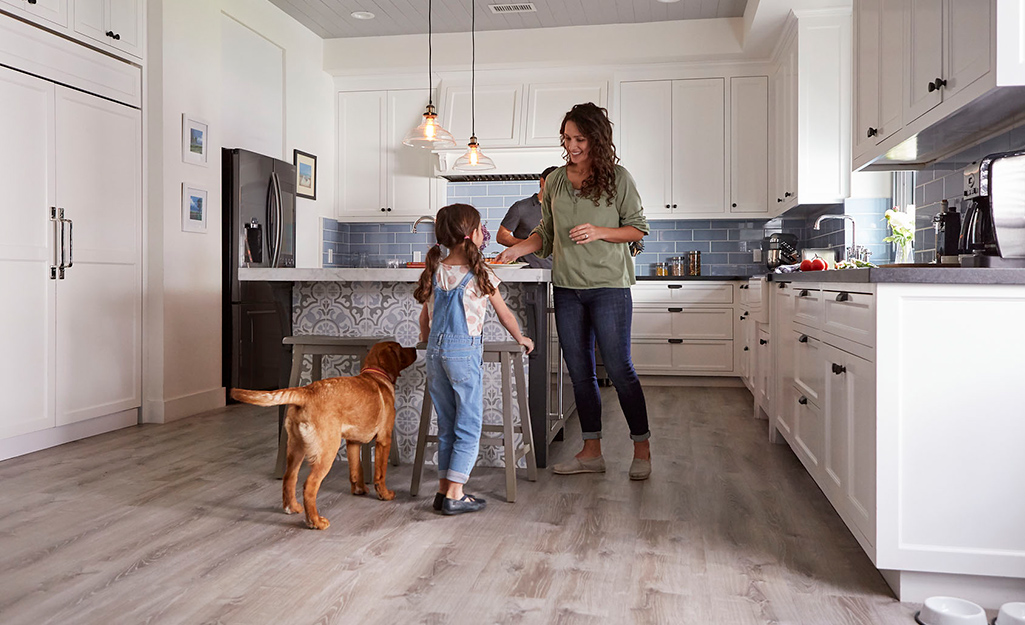 Before you select your new tile, there are three things to consider: size, color and rating. Based on its size and thickness, rating or color, different kinds of tile are a better choice for certain projects. For example, the best tile for shower walls or kitchen backsplashes may not be the same tile that's best for bathroom floors.
Floor, mosaic and wall tiles have different levels of thickness. The size tile you select for your room will have a direct effect on the room's look. For instance, large tile can make small spaces look more expansive and smaller tiles can make an area look more intimate. As a rule, floor tile is typically 1/2-inch to 3/4-inch thick. Wall tile tends to be thinner and available in squares (3 inches to 6 inches). Mosaic tiles are usually the smallest tile, available in 2-inch squares. The most popular and readily available tile sizes are (in inches) 12 x 12, 16 x 16, 12 x 24 and 18 x 18.
The color of your tiles can hide wear and tear. It can also create warmth if you choose darker tones, or make a space feel lighter and brighter if you choose white or tan tiles. If you want to add more character to a bath or kitchen, choose patterned floor tiles or specific types of tile, such as brightly colored porcelain.
Tile is both rated and graded. Tile is rated using the Porcelain Enamel Institute hardness rating or PEI. Make sure the PEI wear and break rating is at least a 4. A rating of 4 or higher ensures your tile is suitable for all residential uses. Tiles are graded by quality: Grade 1 tiles contain no flaws or defects. Grade 2 tiles contains slight imperfections and Grade 3 tiles are thinner and designed exclusively for walls. Use Grade 1 or 2 tiles for floors. Grade 3 tiles are suitable only for walls. 
There are many different kinds of tiles made from natural stone such as marble, granite, slate and travertine. Each has its own pros and cons when it comes to looks, durability and maintenence.
Tip: When determining how much tile you need, don't guesstimate, calculate. Know exactly how much you need for your project with our tile calculator.
Porcelain Tiles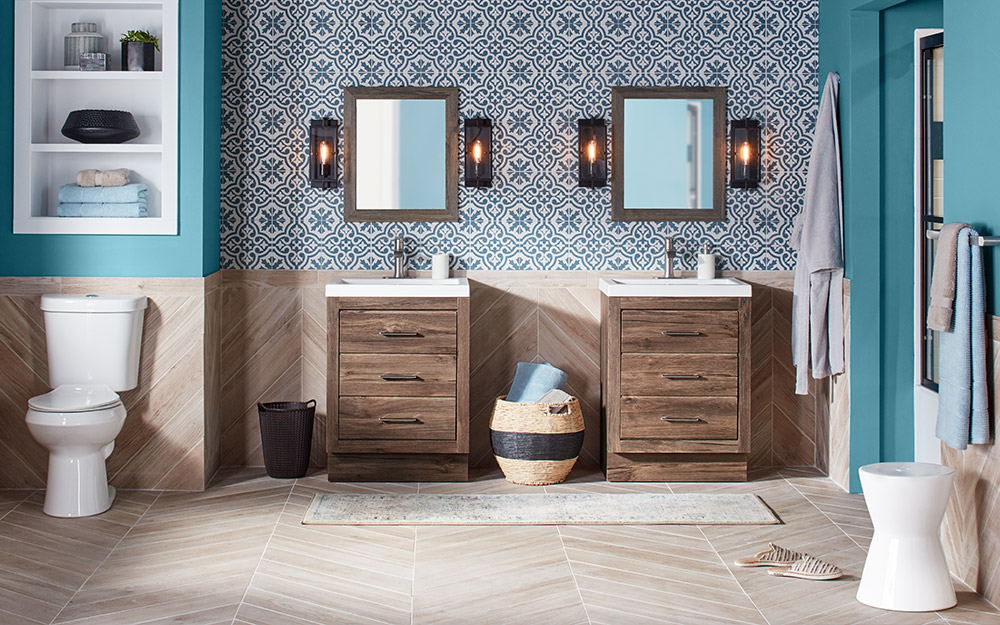 Made from clay and other natural resources, and fired at a higher temperature, porcelain is one popular and versatile tile option available. 
Durable; less porous compared to ceramic. 
Can be used outdoors and exposed to cold temperatures.
Can emulate natural stone, brick or wood.
Ideal for heavy-traffic areas, kitchens, baths, entryways and outdoor spaces. 
Water-resistant; can be coated for better traction.
Easier to cut than other tile types. 
Affordable and low maintenance. 
Won't hold onto dirt or dust so it's ideal for those with allergies. 
Heavier than other tiles, so is not recommended for second or third floor projects. 
Ceramic Tiles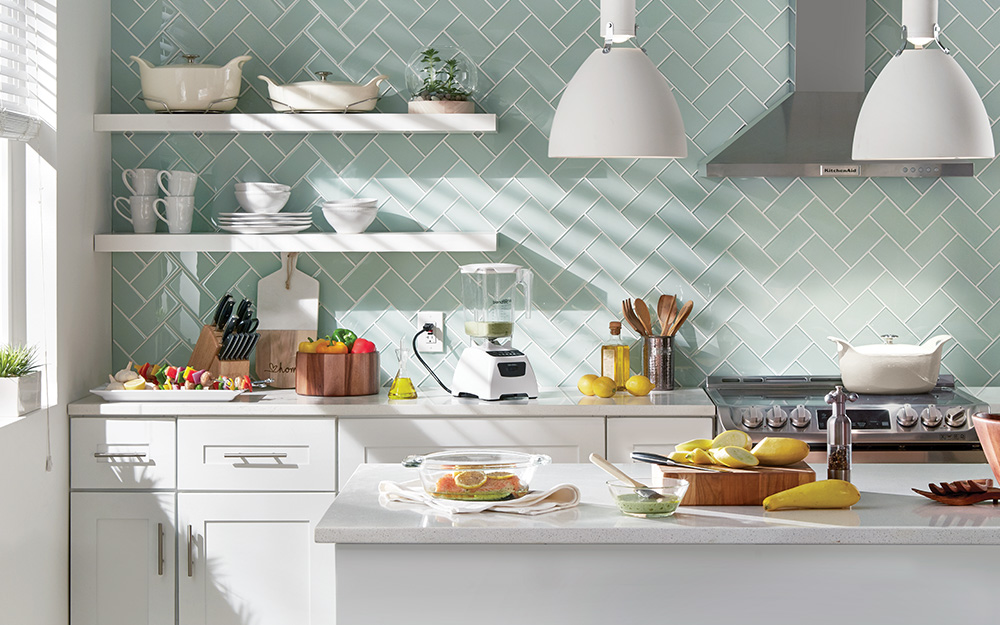 Ceramic tile is made from clay and other natural resources. It's chosen often because it's durable and works well in virtually every room in the house. A popular type includes terra cotta, which can be a glazed tile or unglazed quarry tile. Cermaic tiles are often used as floor tiles as well as shower tiles. Popular options include subway tiles which can be found in showers and kitchens.  
Glazed: Features liquid glass coating that helps resist stains, scratches, fire and fading.
Unglazed: No coating; even color all the way through; must be treated to resist stains.
Ideal for high-traffic areas; used for kitchens, bathrooms, entryways and mudrooms. Not recommended for outdoor use.
Rated based on the amount of moisture it absorbs.
Cost-effective and easy to maintain.
Can mimic the look of hardwood without the worry of scratches.
Types of subway tiles include beveled, double fired and standard ceramic tiles. You will typically see subway tiles in newly renovated, modern-style homes. 
Ceramic tile murals are quite popular in the kitchen as well as showers.
Mosaic Tiles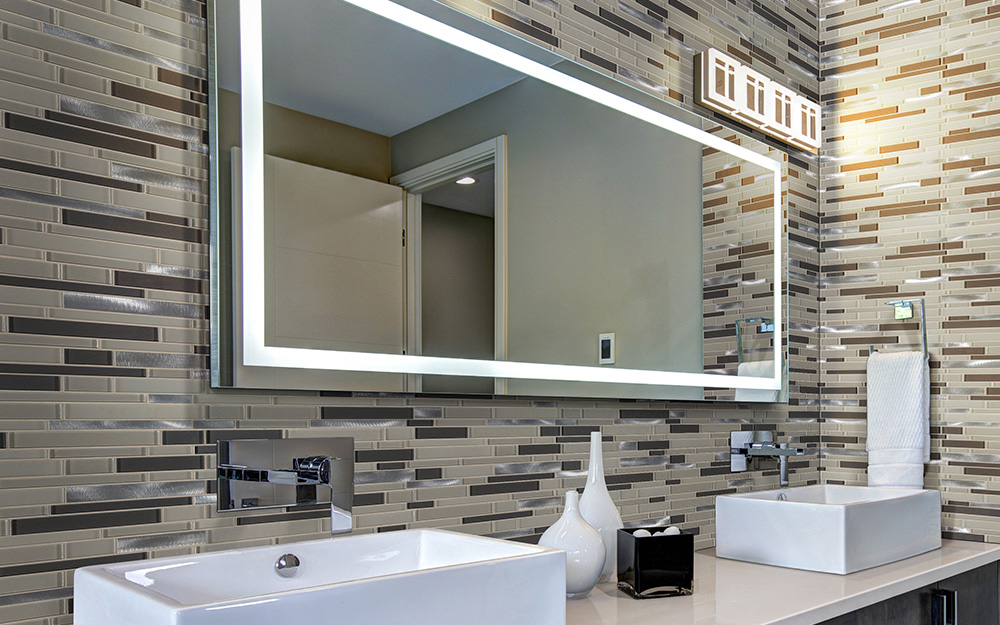 One of the most popular types of tile backsplash, mosaic tile is often seen in bathrooms and the kitchen but can be installed anywhere throughout the home. Typically, these are glass tiles made of pieces of glass in various colors and formed into a pattern with mesh backing.
Commonly used as bathroom wall, floor and kitchen backsplash. 
Usually sold in 12-inch x 12-inch pieces connected with mesh backing, for easier installation.
Resists moisture and stains, doesn't chip easily.
Ideal for countertops and walls, both indoors and out.
Easy to clean. 
Has more grout lines, so the surface is more textured and slip-resistant than other tiles. 
Cement Tiles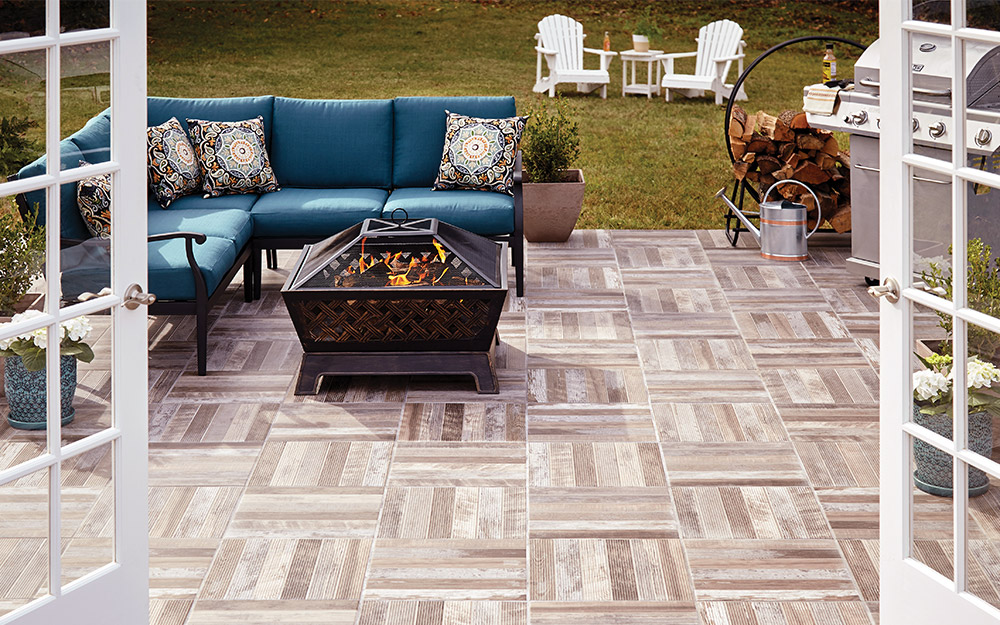 Liked for their ability to bring style to any situation, cement tiles have been used for centuries, both indoors and out. While these durable tiles can make a bold statement, there are a few things to keep in mind when installing. 
Slip-resistant, making them perfect for bathroom and kitchen floors as well as patios and courtyards.
Great for use outdoors and indoors.
More costly than other types of tile.
Thicker (typically 5/8 inches or more) and not as versatile.
Eco-friendly; produced with natural components.
Perfect for modern-style homes.
Metal Tiles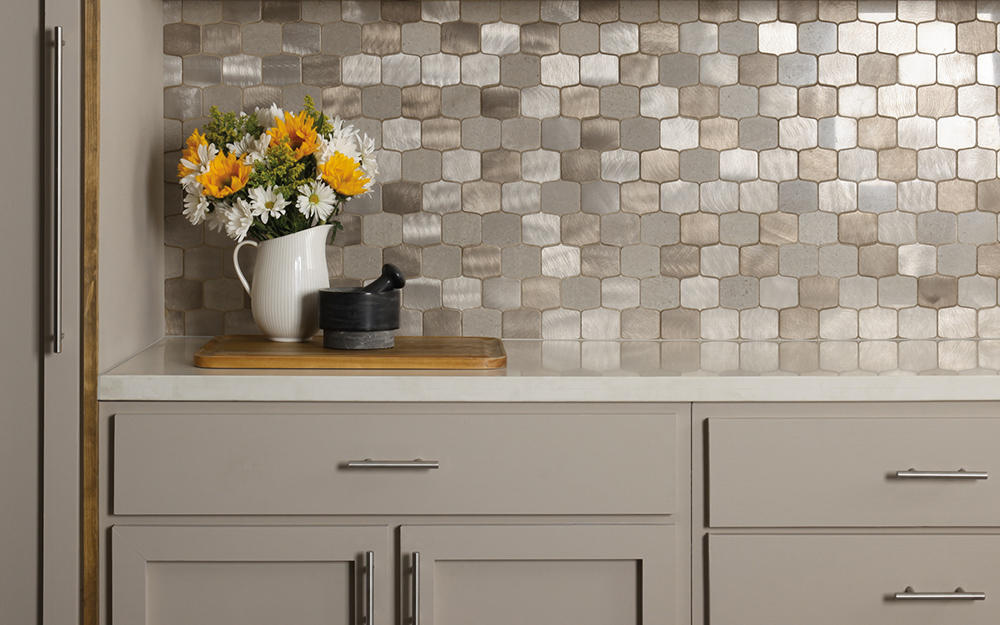 From ceilings to backsplash, metal tiles are becoming increasingly popular due to their durability, versatility and stylish appeal. Here are some features of metal tiles: 
Available in a variety of finishes to match your style preference. 
Available in peel-and-stick versions, which is popular for kitchen backsplashes. 
Able to be used for flooring, ceilings and countertops. 
May be cold, making them uncomfortable for a flooring choice. 
Can be easily dented or scratched. 
Best Tiles for Floors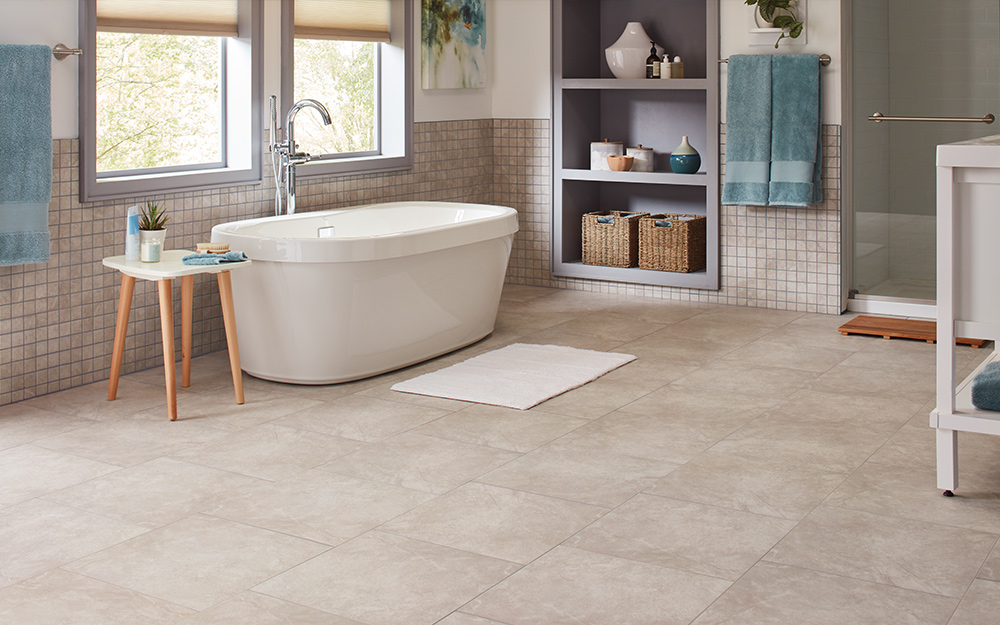 How much wear and tear the tile will undergo and your style preferences are both important factors when choosing the best tiles for floors. For example, your living room floor tiles will probably not experience as much traffic as your mudroom. While a durable porcelain tile works well in high-traffic areas, like entryways, the best types of floor tiles for most rooms are those with an added or natural non-slip resistant surface such as cement or travertine tiles.
Tip: As a rule of thumb, for floors, choose durable tiles with a hardness rating of Class 3 and up.
Best Tiles for Walls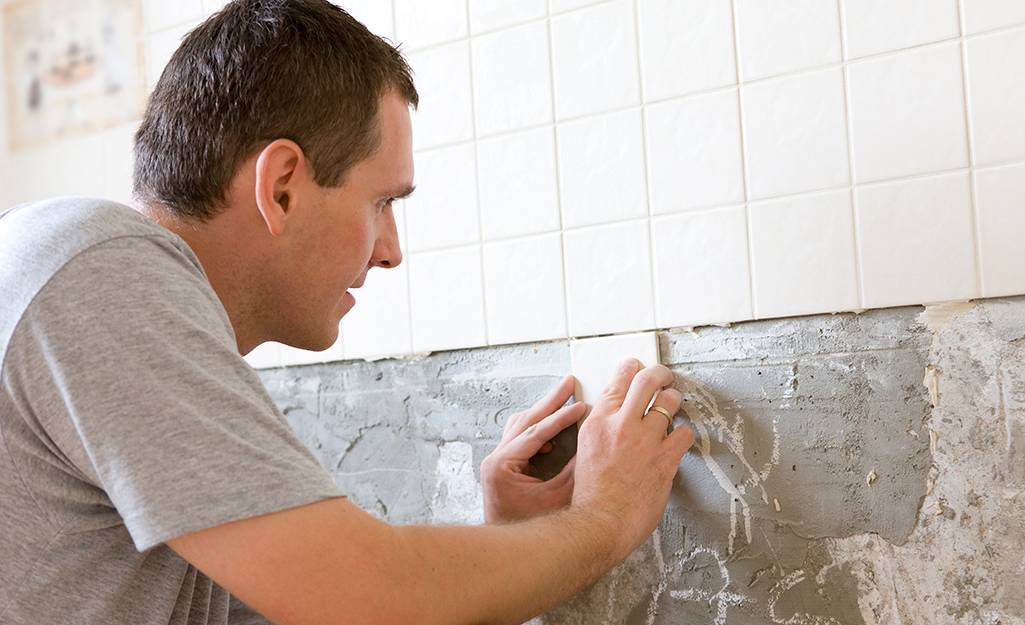 When choosing wall tiles for a DIY wall tile project, choose tiles that look like stone instead or go for the natural look of wood-like tiles. These types of tiles are usually made of porcelain. They are a budget-friendly way to add the rustic look of real hardwoods to a wall. 
Things to Consider When Choosing Tile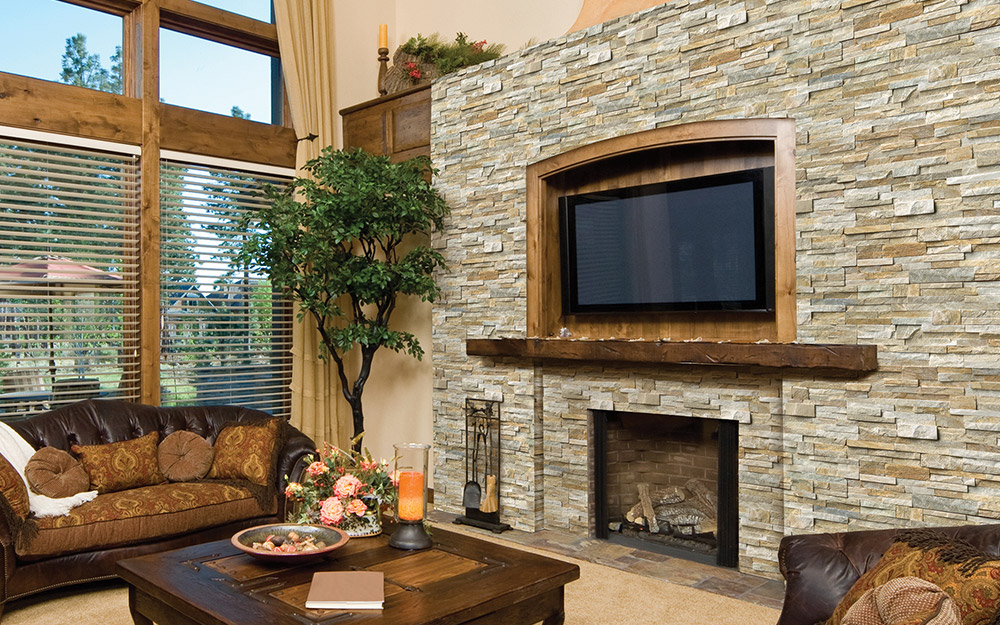 Tile can be a beautiful and durable way to cover and enhance your floors or walls. Here's some considerations on selecting the right types of tiles for flooring, best tiles for shower walls and more.
Which room your tile will go in? Think about durablity, slip resistance and maintenence concerns for that space.
What you are using your new tile for? Is it the right type for a backsplash or patio?
Will your new tile fit in your budget? Choose more expensive tiles for smaller projects such as a guest bath or unique entryway floor.
When it's time to find the right types of tiles for your home, you can choose ceramic, metal, porcelain and more. Some tiles work better for walls while others are best for floors. Understanding the difference will make all the difference in your tile project. Need help identifying a tool or material? Find products fast with image search in The Home Depot app. Snap a picture of an item you like and we'll show you similar products. The Home Depot can also make your project easier with truck rental or free delivery. Or if you'd rather not do it yourself, we offer professional tile installation.
Explore More on homedepot.com