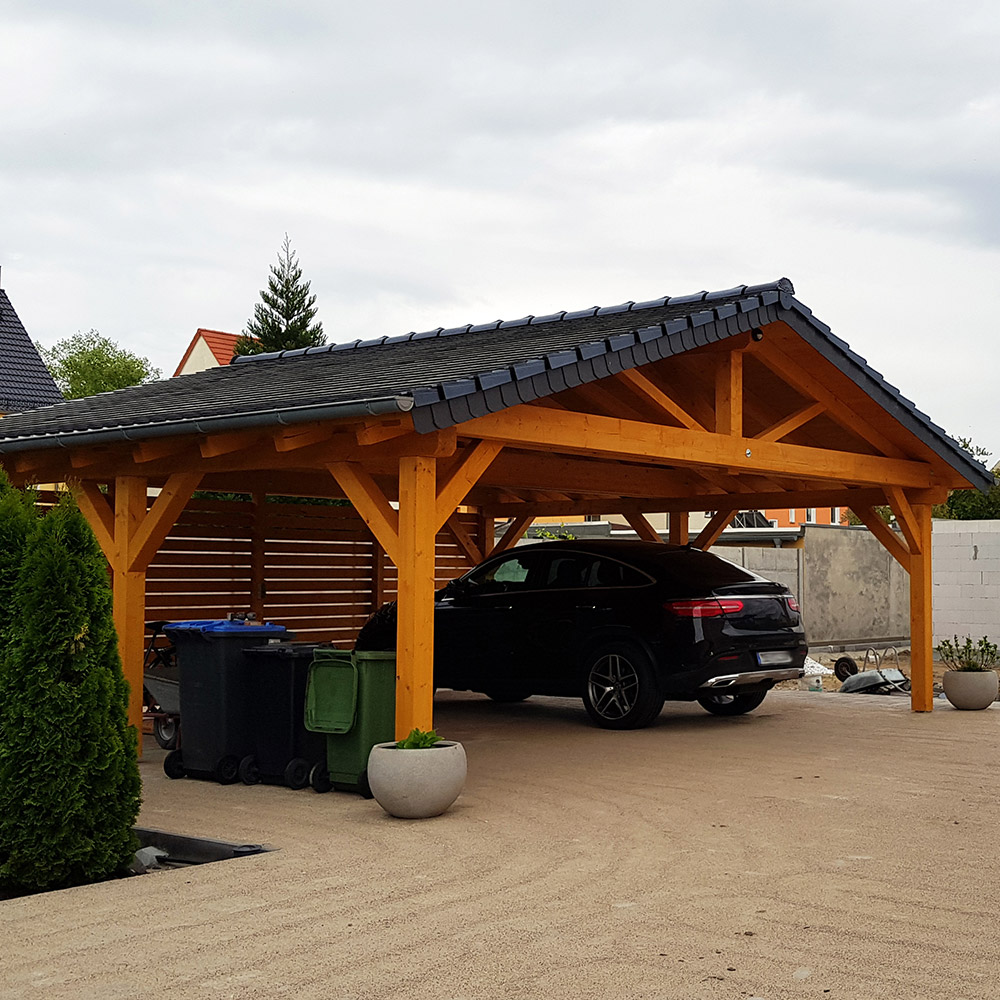 Carports can protect more than cars. The open, roofed structures can shield automobiles, motorcycles, boats and other vehicles from the elements. Whether using lumber or metal, a properly constructed carport can extend the life of your vehicle and even improve your home's resale value. This guide reviews how to build a carport by covering key steps in the process. 

Safety: Wear hearing and eye protection when using power tools and a dust mask when cutting lumber or mixing concrete. 
Building a carport, whether using a DIY carport kit or assembling the materials yourself, can be a challenging but rewarding construction project that helps you take care of your car. 
Explore More on homedepot.com