Planting grass seed can be a more economical way to start a lawn or restore your existing landscape. Successful results require a little planning and patience, preparation of your soil and good seed that's suitable for your region.
This guide will teach you how to grow grass in your lawn and fill in empty patches for a lush, green landscape in just a few steps.
1
Best Time to Reseed Your Lawn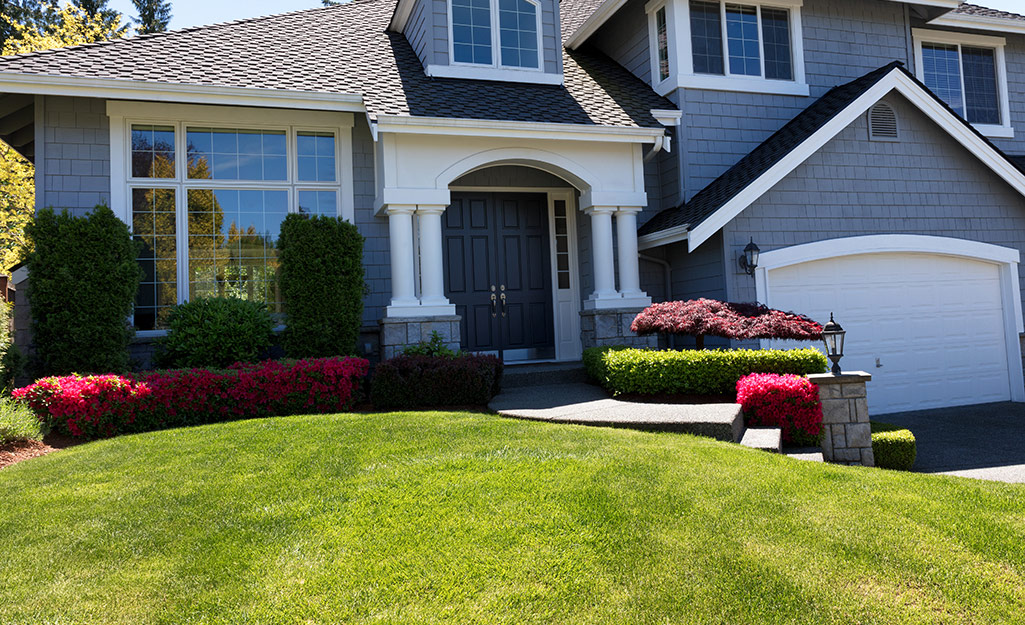 The type of seed you use dictates when to plant grass because of variations in the growth cycle. When planting a lawn, the more you work with the grass seed's natural cycle, the easier it will be to make your grass grow.
Warm-season grasses thrive in southern and western areas of the United States. Centipede, Bermudagrass, Zoysia and other warm-season grasses have their strongest growth in late spring and early summer, which is the optimal time to spread grass seed for lawn repair or new lawn growth.
Overseeding in spring, while common, does not take advantage of the strongest growth cycle and can result in less vigorous development for your lawn.
Planting grass in fall or late summer is best for cool-season grasses, which experience their most rapid growth during this time period. The level of moisture and warmth in the soil help cool-season seeds germinate successfully, while cooler air temperatures support growth and inhibit warm-season weeds.
Choosing the right grass is an important part of learning how to plant grass. Select your grass seed carefully, as different types of grass perform better in some parts of the country than others. See our buying guide about types of grass seeds for more details.
There are additional considerations when deciding how to plant grass, including your lifestyle and conditions specific to your lawn. Is your yard partially shaded or will it receive full sun? Will the lawn have considerable traffic from children or be used by pets?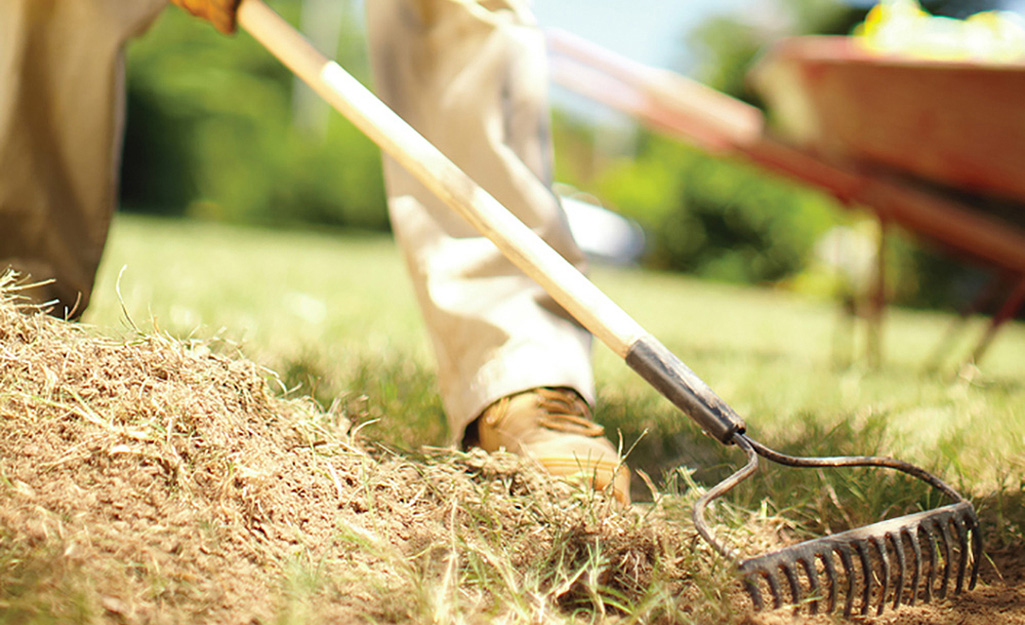 Your county's Cooperative Extension Service can provide a thorough analysis of your soil and provide information on how to plant grass in your locality. Or, you can use a soil test kit to check the pH levels in your yard. Learn more about pH and testing soil.
Soil test results may recommend adding lime to adjust an acidic pH in the soil. Certain areas of the country, like the Southeast, tend to have acidic soils that are usually treated with lime to the bring the pH closer to neutral. 
Lime is available pelletized or pulverized. Pelletized is easier to spread. Pulverized is faster-acting due to its powdery texture. Use safety gear like gloves, eye protection and a mask while spreading lime.
First, target the problem areas and prepare the soil properly.
Remove all debris and any wood, stones or large roots.
Use a spade and garden rake to scratch the soil 1 to 2 inches at the surface, then dig about 6 inches deep to remove roots and rocks.
Add seeding soil to the top of your existing soil and smooth with the rake.
If you are not using seeding soil, add the starter grass fertilizer on top of the existing soil with a spreader.
Mix well-rotted manure or compost into the soil, refilling any holes.
Smooth the area with a rake and lightly pat it down.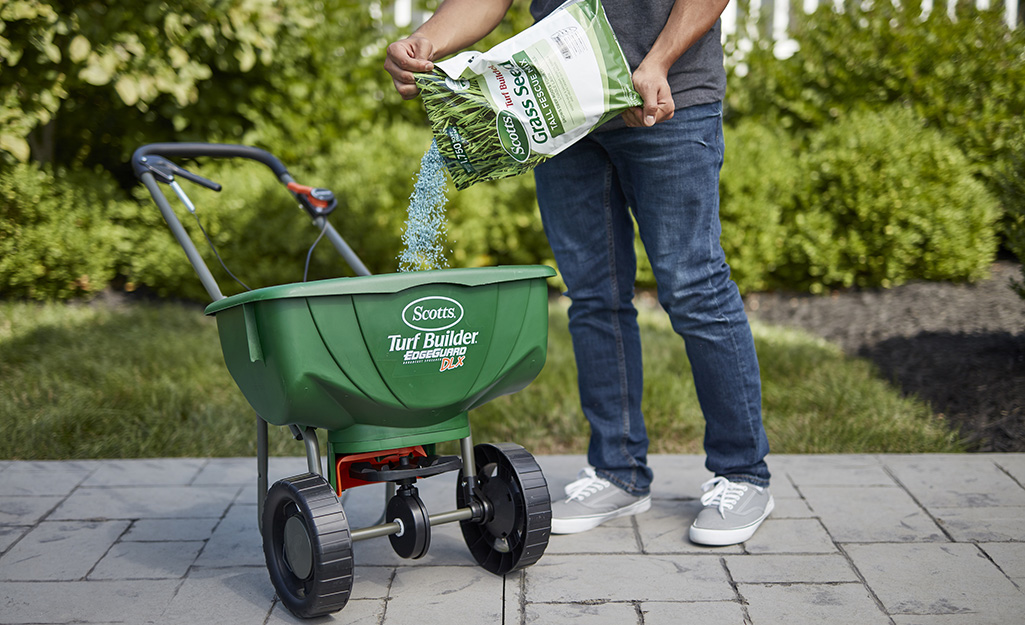 After the soil is prepared, it's time to plant grass seeds. 
A spreader is necessary for uniform growth of the new grass. In large areas, you can use either a broadcast or drop spreader for uniform coverage. In smaller areas, you may use a hand spreader. 
Use a rake to cover the seeds lightly with soil.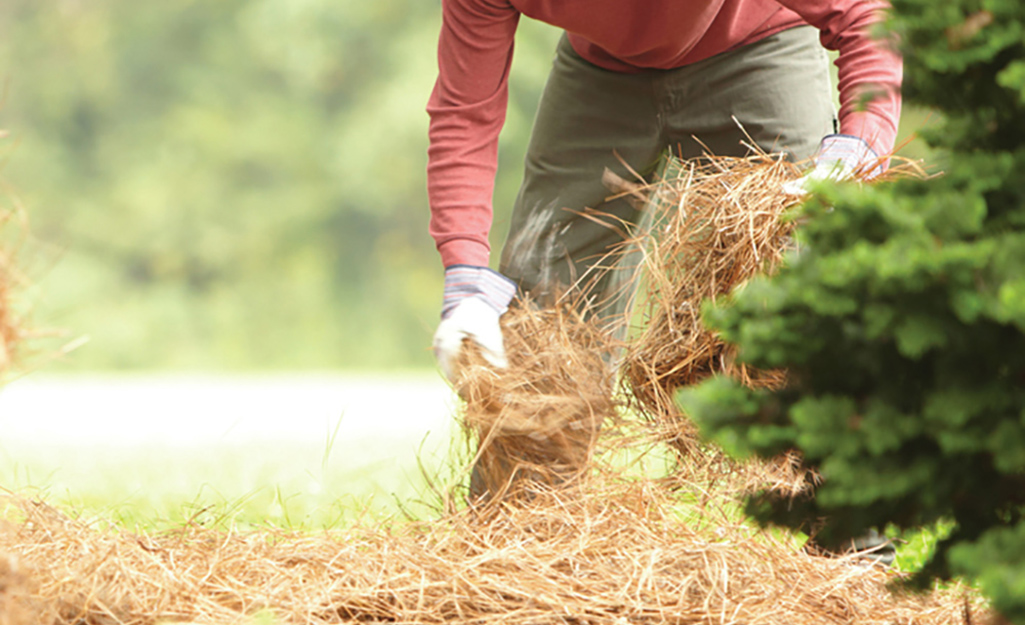 A little extra effort will ensure the grass seed stays in place and germinates.
Fill a lawn roller with water or sand to add weight, then go over the top of the area to tamp the seed down. This will help with erosion and will keep the birds from eating the seed. 
If you live on a slope, you may want to use a seed mat to prevent the seed from washing away.
Cover the area with a shallow layer of wheat straw to hold the seeds in place and help them retain moisture.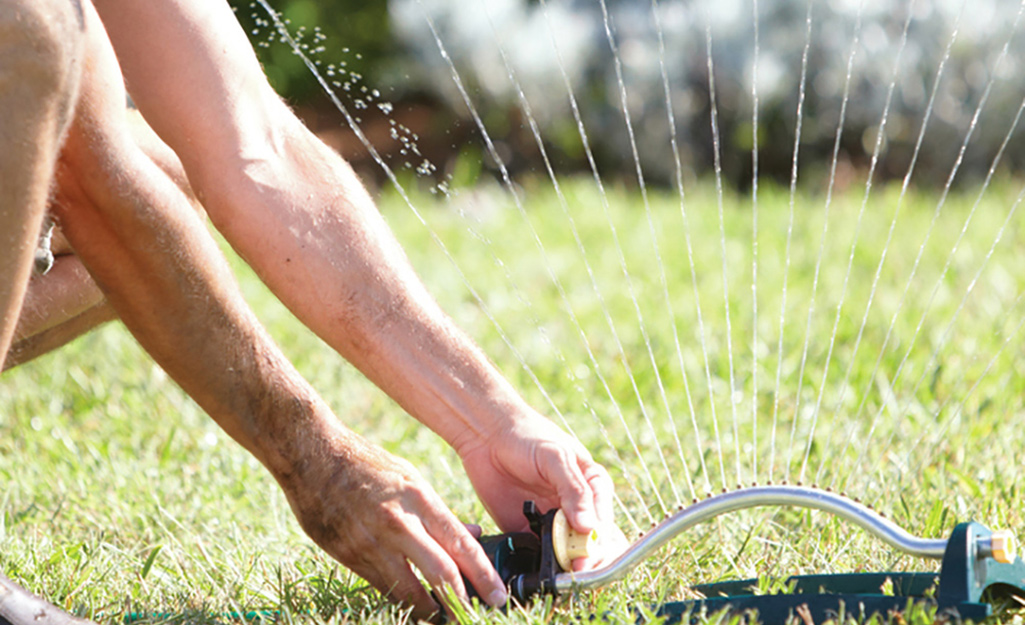 A properly watered lawn is crucial to growing grass. 
Soak the soil 4 to 6 inches deep immediately after seeding. For new seeds, a gentle approach is key. Use a sprinkler or hand sprayer with a mist setting to avoid washing away soil and seed. 
Depending on weather conditions, follow up with daily or twice daily watering until the seeds are well established.
It's important to never let the seed dry out as this inhibits germination. It takes a minimum of seven to 14 days for seed to germinate, and much longer for warm-season grasses (up to 30 days for grasses like Bermuda and Zoysia).  
Until seedlings are visible, lightly water with a sprinkler as often as three to four times a day until the grass is about a half-inch high.  
Once you are able to mow the lawn, water at a rate of 1 inch per week to keep the grass roots healthy. It is more important to water deeply and less frequently than to water for shorter periods every day. This will allow the roots to grow down and will help grass survive in drought conditions.
6
Growing Grass Organically
For the best results in organic lawn care, consult your local Extension Service for advice on the type of grass seed that naturally grows best in your region. Knowing how to grow new grass without relying on chemicals becomes much easier when you start with grass seed that won't have to fight against the conditions in which it will be grown.
Do not over-mow your lawn. Cut no more than 1/3 of the height of a leaf in a mowing session, and allow grass height to remain at 3 inches. Cutting grass short stresses the plant and can deplete the soil of moisture and minerals.
Do not overwater the grass. 
Use a soil tester to determine the correct amendments and apply as needed. Organic lawn fertilizer comes in various forms and can typically be applied with many of the same tools as chemical fertilizers. 
Eliminate chemical weed control products and rely on organic weed killer and more natural methods. Applying corn gluten meal to the lawn in early spring can serve as a natural weed preventer. If you see a few weeds, you can pull them up by hand. With a larger infestation, try using a naturally derived weed killer. Most have formulas based on citrus oil or acids that work to dehydrate weeds down the root but are safe for use around people and pets.
Visit our Organic Gardening experience online to see more products and advice on getting the most out of your garden and how to grow grass without adding chemicals.
7
How to Grow Grass in the Shade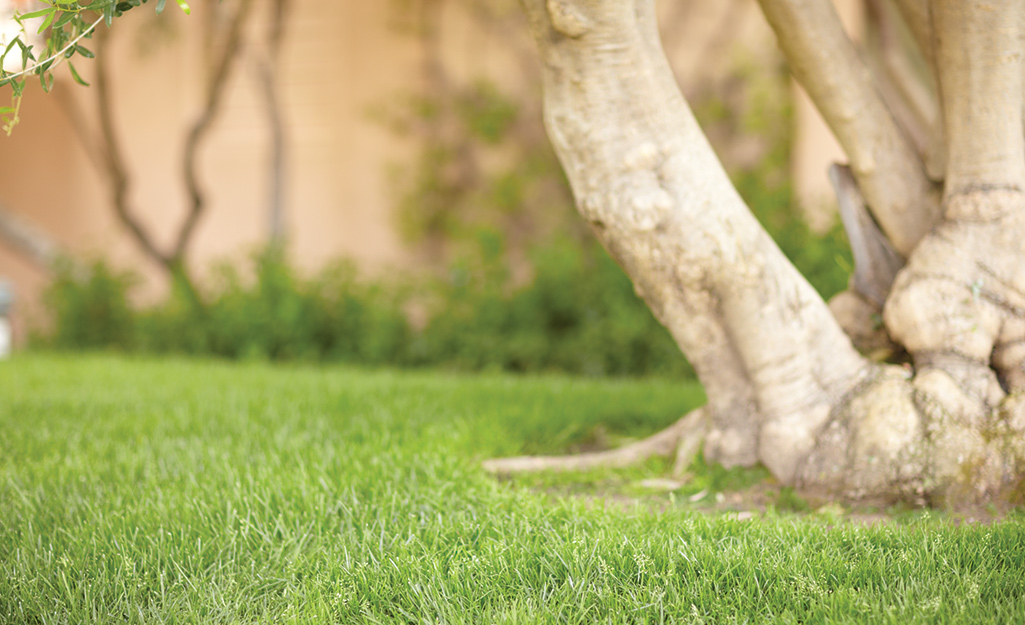 Grasses need at least four hours of direct sunlight a day to thrive, but some grasses will perform well with an equal amount of filtered sunlight. Zoysia and Centipede are the warm-season favorites for shade tolerance. 

Cool-season varieties like Fine and Tall Fescues and Rye can handle dappled light. If you have shade, cover your bets and select a seed mix with more than one variety, so if one type doesn't come up, another one will. 
Knowing how to plant new grass can save you money and create a beautiful landscape. Choose the right seed, make the necessary preparations and enjoy your lawn. Once you know how to grow grass, and need the tools or materials for the project, The Home Depot delivers. Just say when, where and how.
Explore More on homedepot.com