Carbon monoxide is a dangerous, colorless, odorless gas that humans can't detect, so it's important to have a CO detector installed on every level of your home, including the basement.
If you need to install carbon monoxide detectors, this project guide provides step-by-step directions on how to get the job done.

Safety Tip: If there is a carbon monoxide leak in your home, immediately go to the nearest fresh air location and call 911.
1
Selecting Locations for CO Detectors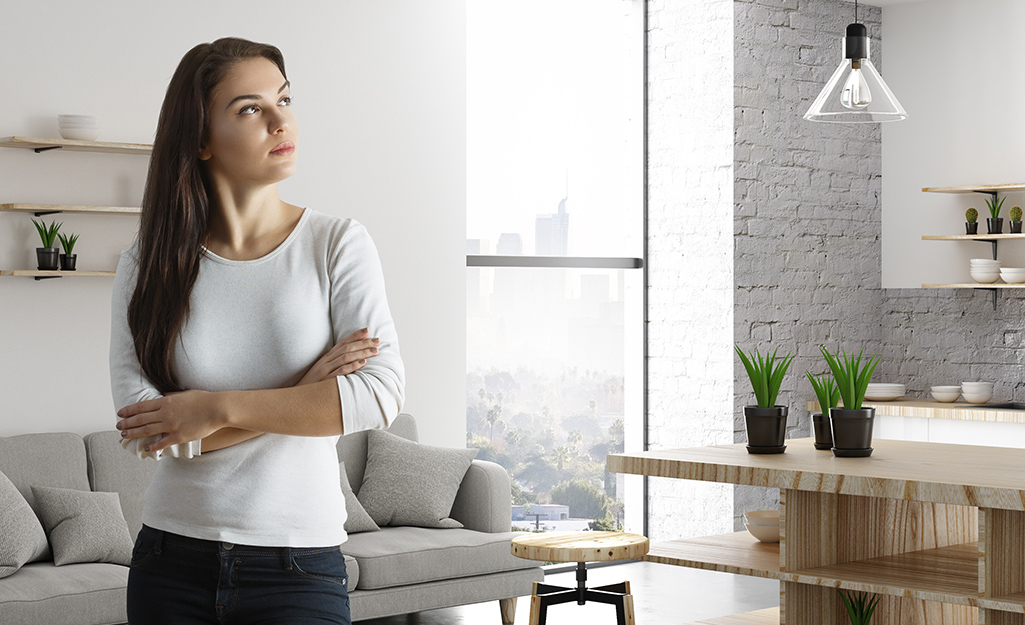 Dangerous carbon monoxide exposure is a concern in any residential or commercial space. Proper placement must be followed when choosing locations for CO detectors in your home. Here are a few tips to help you: 
For this project, we're doing a wall-mounted installation featuring a battery-powered model that comes with a mounting base, which separates from the detector itself.
It's important that CO detectors be installed in the proper locations in your home.
Install at least one CO detector on each level of your home. Make sure you don't forget about the basement or attic if you have one. 
Place CO detectors high on the wall or on the ceiling. However, when installing a battery-powered alarm, place it a few feet down the wall from the ceiling, not on the ceiling. Many battery-powered models designate that on-the-wall placement is preferred, so make sure you check your manufacturer's instructions. 
Test your placement by sounding the warning tone before permanent installation. Make sure you can hear your CO detector in your sleeping area and other rooms where you spend the most time. 
Don't put CO detectors within 15 feet of any heating or cooking appliance like a stove or dryer. Placement near a fuel burning appliance may give you a false positive reading. 
Check the manufacturer's instructions for installation location guidelines and recommendations.
2
CO Detector Installation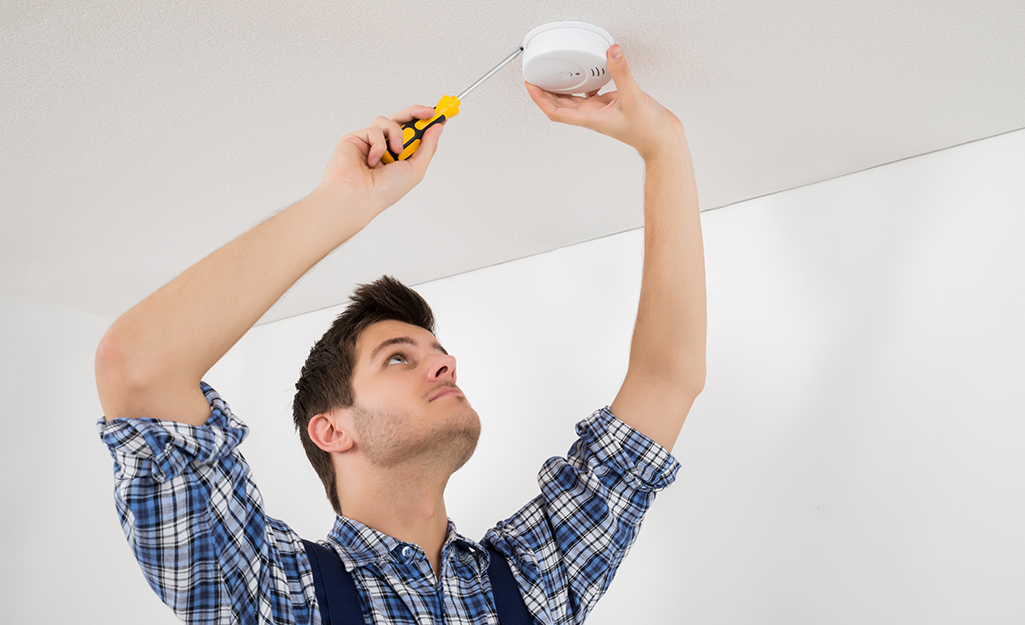 Installing carbon monoxide detectors throughout your home isn't a difficult job. Here's how you can handle the installation. Note that this installation utilizes a common battery-powered CO detector. 
Start by drilling guide holes for your plastic screw anchors. Select a drill bit slightly smaller than the size of the supplied wall anchors to ensure a snug fit.
Use the mounting base to mark the screw holes on the ceiling or wall, and drill holes where marked.
Gently tap the plastic screw anchors provided into the drilled holes with a hammer.
Drive the supplied screws partially into the ceiling or wall and line up the mounting base with these screws.
Install the batteries, place and twist the CO detector into position under the screws, tighten with a screwdriver and mount the alarm onto the base.
3
Maintaining Your CO Detectors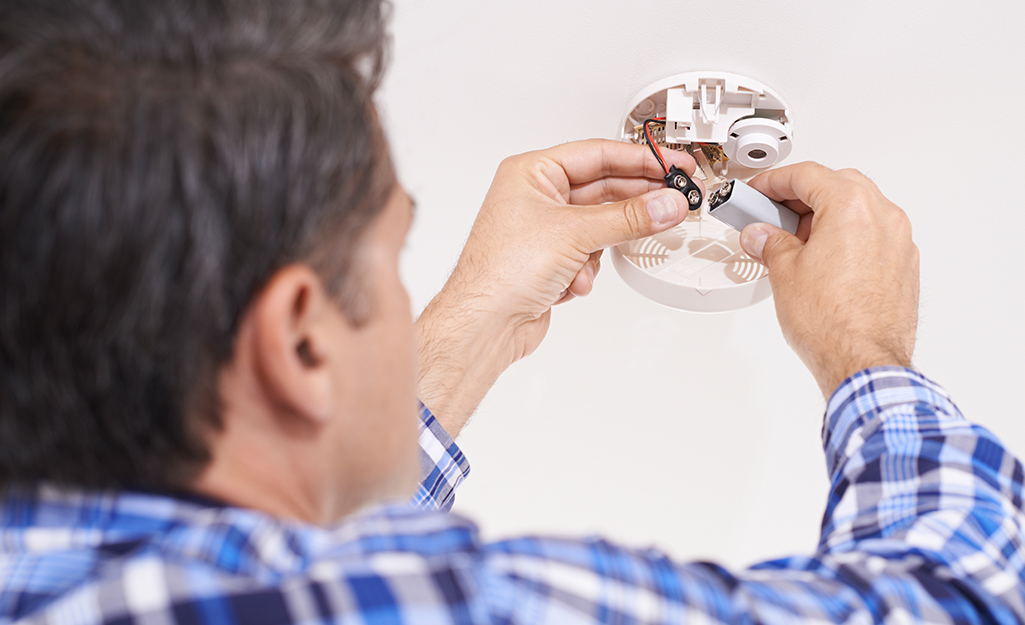 Once your CO detectors are properly installed, you'll need to do a little maintenance to keep them functioning properly. Utilize these tips to help you: 
Test your CO detectors at least once a month. On most units, this only requires the push of a button to test that the alarm sounds and the batteries are still working.
Change the batteries about every six months, even if you're not hearing warning beeps. If you have a lithium ion battery model, change the batteries every 10 years or so.
Clean each alarm with a vacuum once a year to remove any dust or particles that may have accumulated in the unit.
Check the manufacture date on each unit periodically and replace them once they reach their expiration date.
4
Carbon Monoxide Safety Tips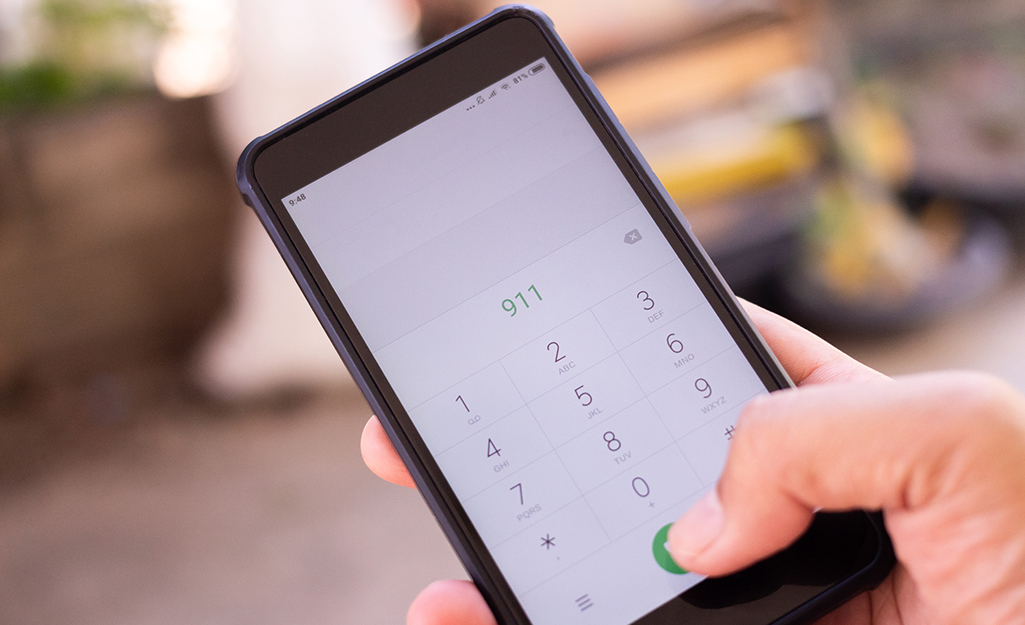 Carbon monoxide is extremely dangerous, and while CO poisoning is relatively rare, it is something you need to protect yourself against in your home. Here are a few carbon monoxide safety tips to keep in mind: 
Have appliances that utilize any type of fossil fuel like coal, gas or oil checked annually. These are potential risk points you need to be aware of. 
Keep fireplaces clean and well-ventilated. Have your flue inspected regularly. 
Never use a generator indoors. A minimum distance of at least 15 feet from your home should be maintained. 
Exit your home immediately if there is a carbon monoxide leak. Go outside and call 911 right away. 
Check local building codes to determine number of CO alarms required for your home. Local building codes may offer some guidance on proper placement as well. 
Invest in a battery back-up to ensure your alarms work even in the event of a power failure. 
Ready to install a carbon monoxide alarm on each level of your home? The Home Depot delivers online orders when and where you need them. 
Explore More on homedepot.com