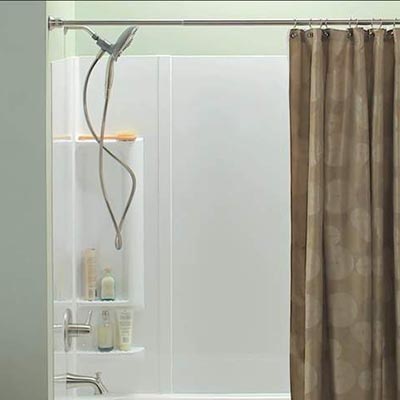 If your bathroom only has plumbing set up to accommodate a bathtub, but you long for the convenience of a shower, have no fear! This guide will teach you how to install a hand-hell shower unit using your existing plumbing.
1
SCREW ON THE DIVERTER SPOUT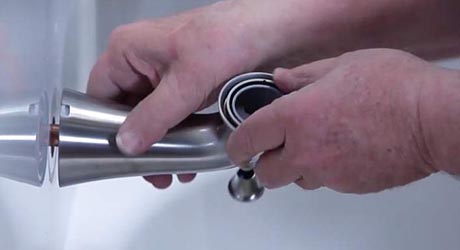 Tip: You may need to remove the pipe coming from the wall and replace it with a shorter pipe before attaching the spout.   
Begin by installing the tub, or diverter spout.  
Wrap the pipe threads with Teflon tape and screw on the spout.
2
DRILL HOLES FOR THE MOUNTING BRACKET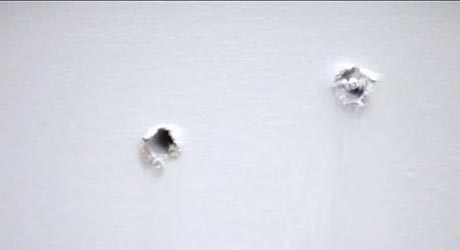 Tip: If you are drilling through ceramic tile, first nick the surface with a hammer and nail. Then drill using a masonry bit.   
Hold the shower bracket where you want it to go and mark it for the screw locations.  
Drill holes for the plastic anchors.
3
ATTACH THE BRACKET AND SHOWER LINE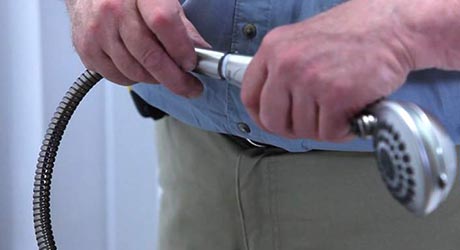 Tap plastic anchors into the holes and attach the mounting bracket with screws.  
Snap on the bracket cover.  
Screw the flex line to the top of the spout and then to the shower head in the bracket.
Explore More on homedepot.com