Project Guide
How to Make a Hanging Basket Planter
Time Required:

Under 2 hours

Difficulty:

Intermediate
---
A fresh plant can bring life to almost any space in your home. Whether you're introducing new foliage to the patio or living room, the right arrangement can make a big difference. Create a unique twist on standard hanging baskets by hanging them at different levels and in a creative pattern.
Read our simple steps below to learn how to make your own. Need supplies fast? Order before noon for convenient scheduled same-day delivery.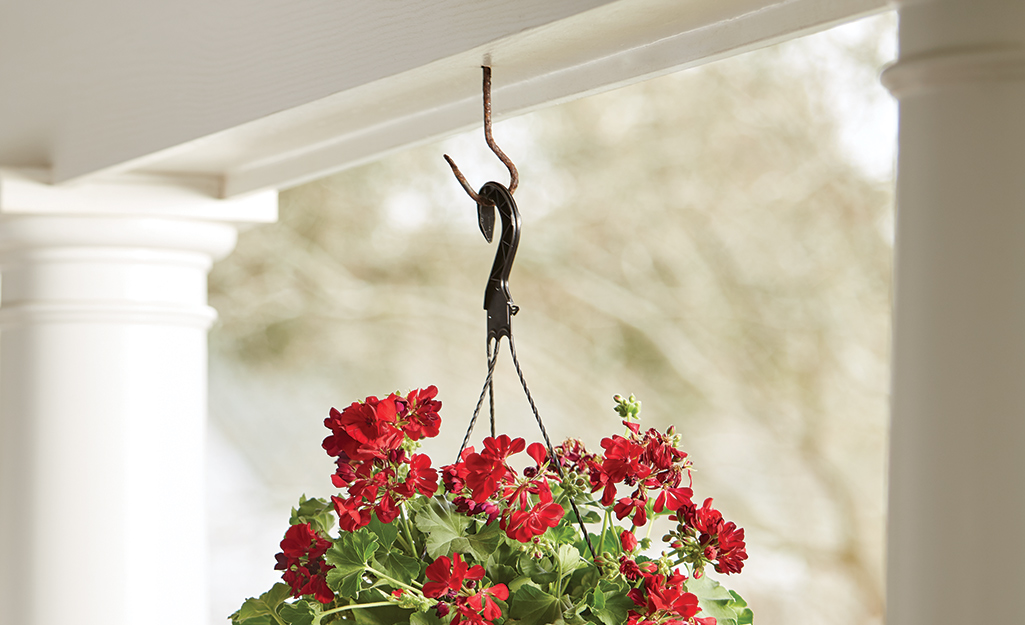 Attach the hanging basket to the ceiling by securing a hook in the beam.
Tip: Drill a pilot hole slightly smaller in diameter than the hook you select. by securing a hook in the beam.
Ready to start your project? The Home Depot delivers online orders when and where you need them.