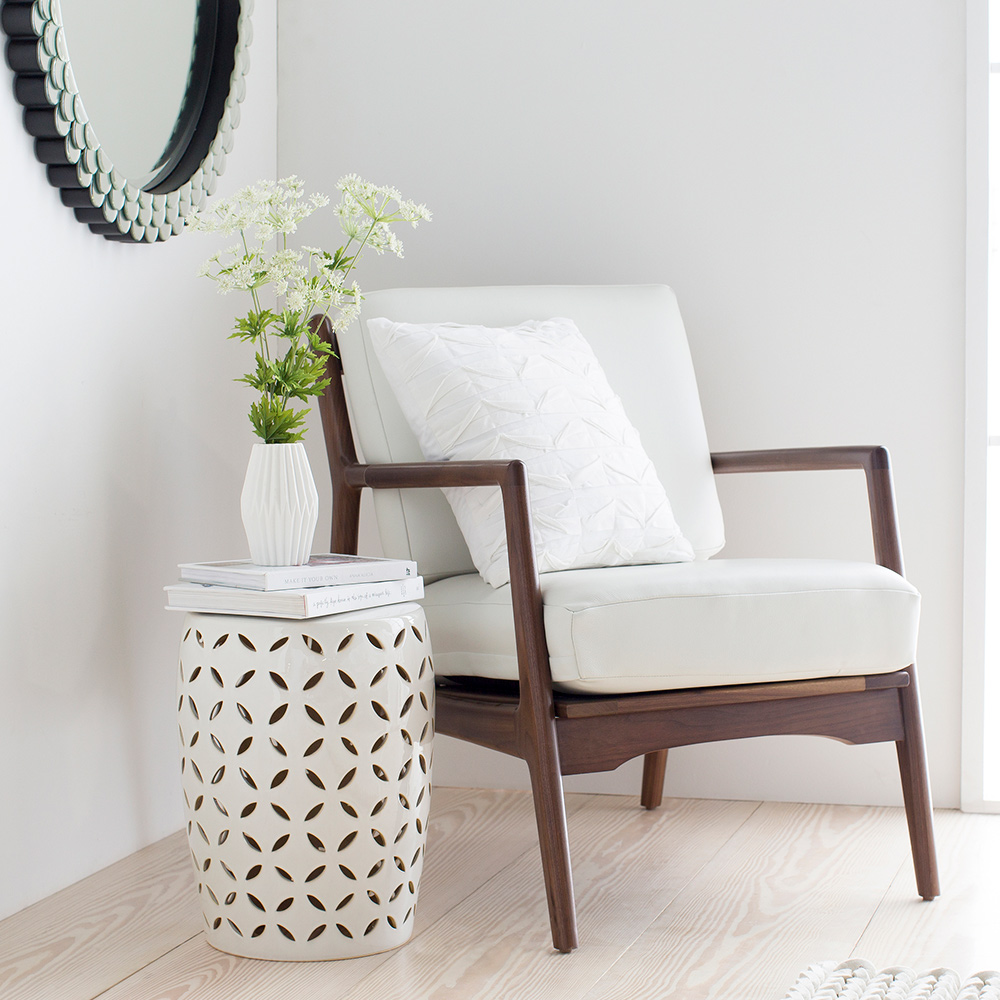 Don't stress out over bare, awkward angles in your home. No space is complete until all of its nooks are decorated. If you have an empty right angle in your home, The Home Depot has corner decorating ideas to fill them. 
Decorating Ideas for Corners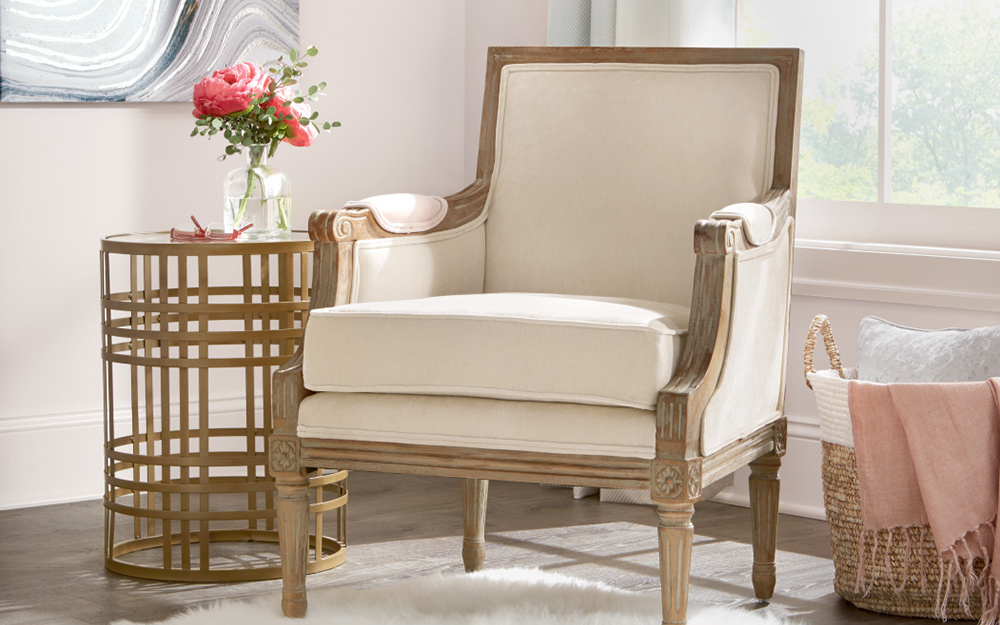 Corners are not hard to decorate; they just need the right elements. Transform bare corners into useful and inviting spots with these corner decorating ideas. 
Accent Tables and Chairs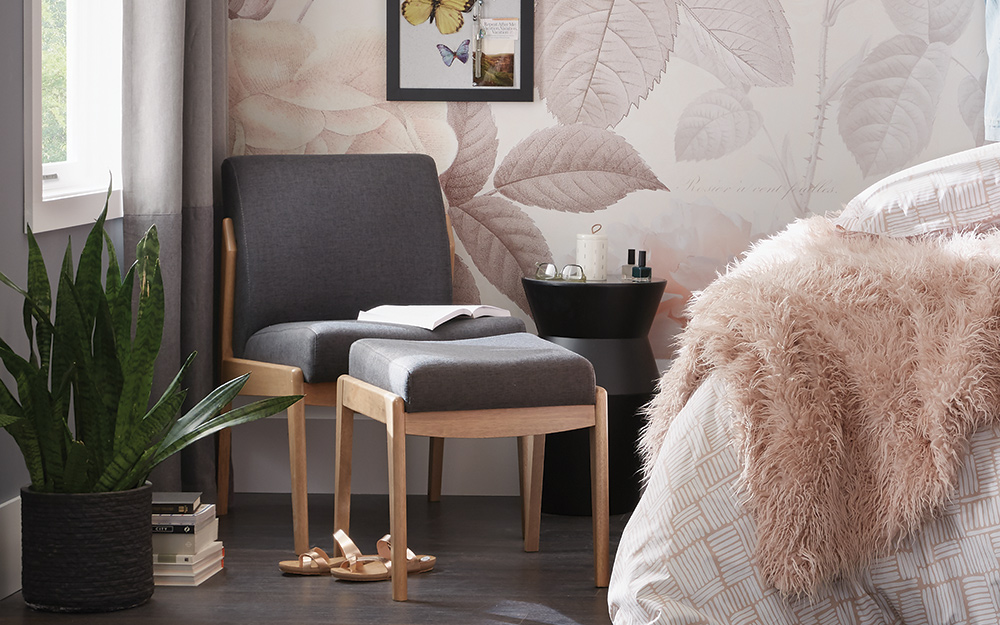 Accent tables and chairs are an easy corner decoration option. Insert a uniquly-shaped or scaled chair and a small table topped with books, accessories and a floral arrangement to punctuate a corner.
Display Wall Art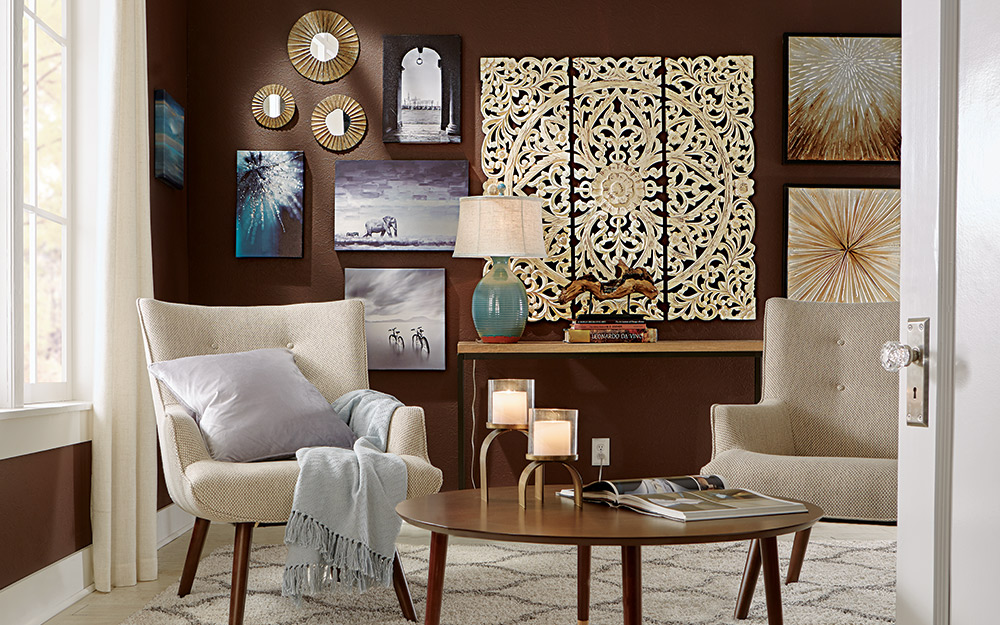 You don't need a large wall to display wall art. Decorating corners with photos or other artwork is an easy way to fill the space.  A corner blank space is a perfect backdrop for an eye-catching, asymmetric display. Or, extend the lines of your space by continuing a gallery wall into a corner. This will make your space look bigger and seamless.
Sculptures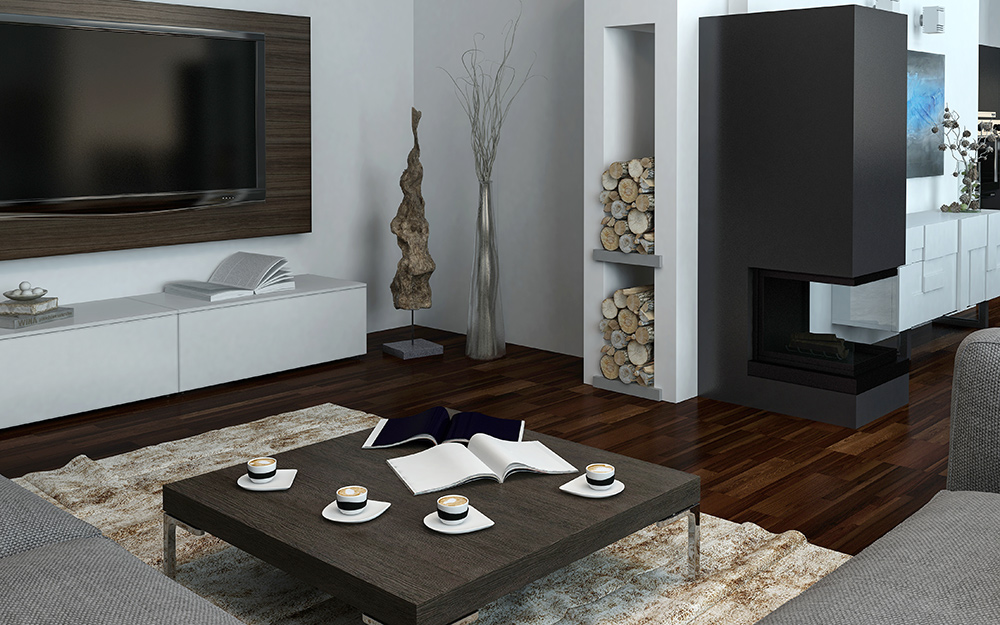 Transform a corner with a sculpture or piece of artwork. Don't be afraid to go bold. Large-scale and colorful art will make a powerful impact in a small corner. 
Corner Shelves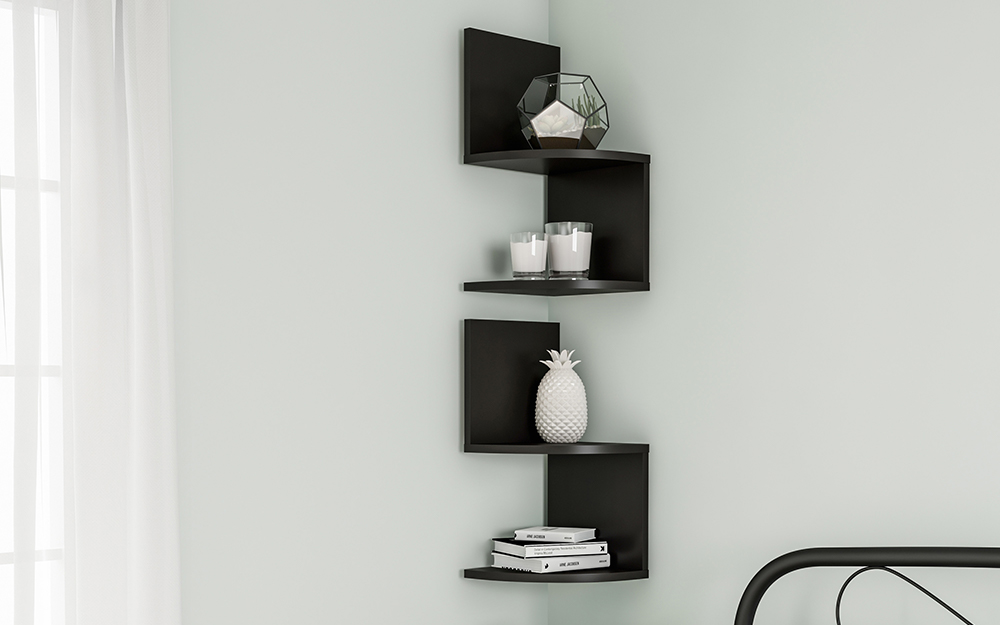 Using corner shelves gives you extra storage space and provides an opportunity for more wall corner decoration ideas. Use a corner shelf to create a focal point or display accessories in the room. Alternatively, if you don't want to take up any floor space, use floating shelves that wrap around corners to maximize space.
Create a Vanity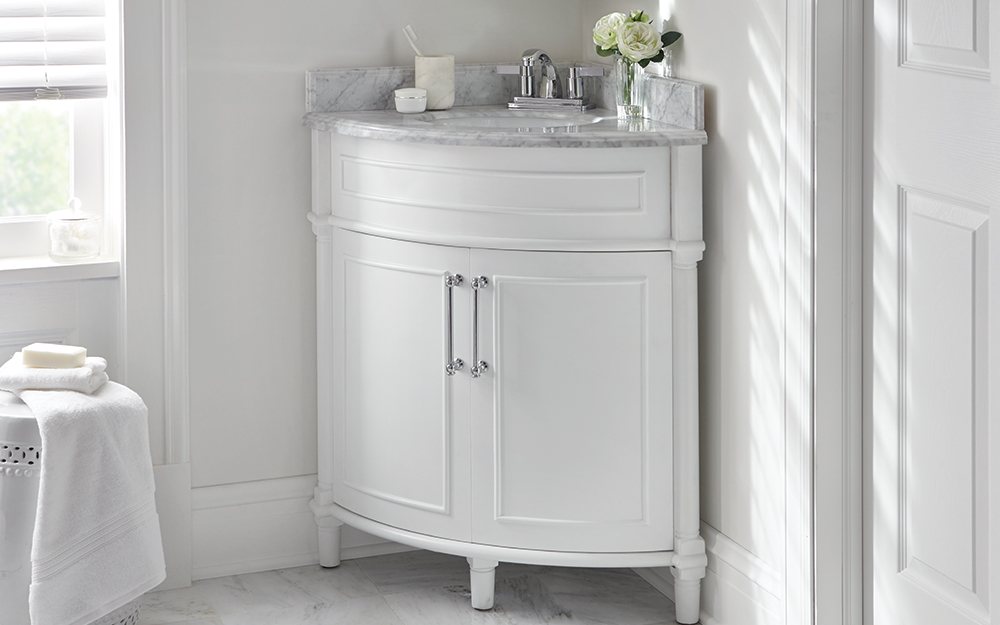 Even the smallest bedroom has a corner to fit a vanity. Vanities are available in many sizes and styles to fit any space. They make a lovely addition to a guest bedroom.
Reading Nook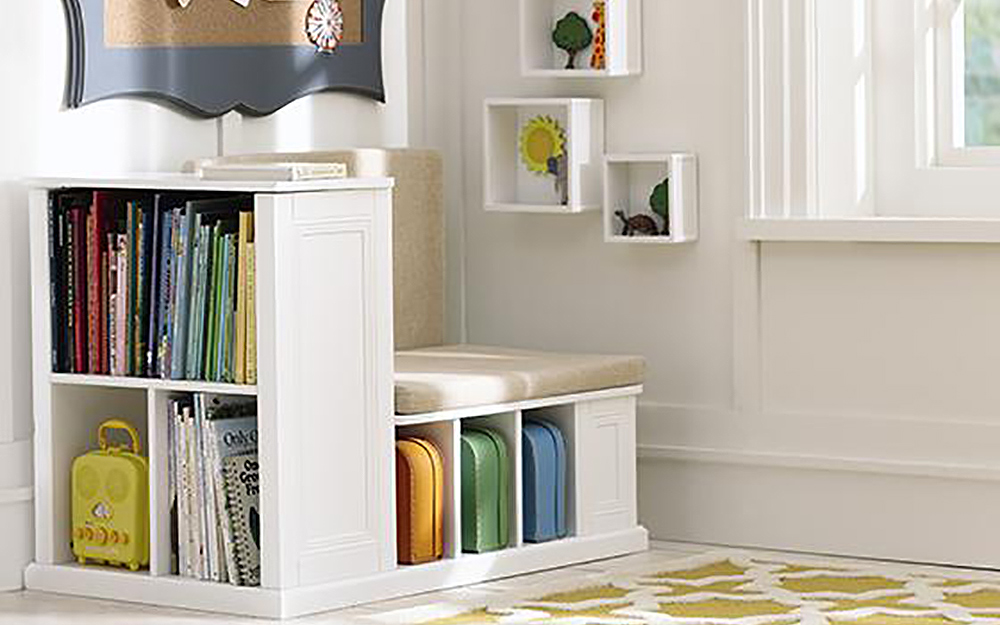 Turn an empty corner into a small sitting area and reading nook. A corner is a perfect opportunity to add in a custom built-in bench or a cozy chair with plenty of cushions. To maximize storage, use attractive storage containers on shelves to conceal small items.
Plants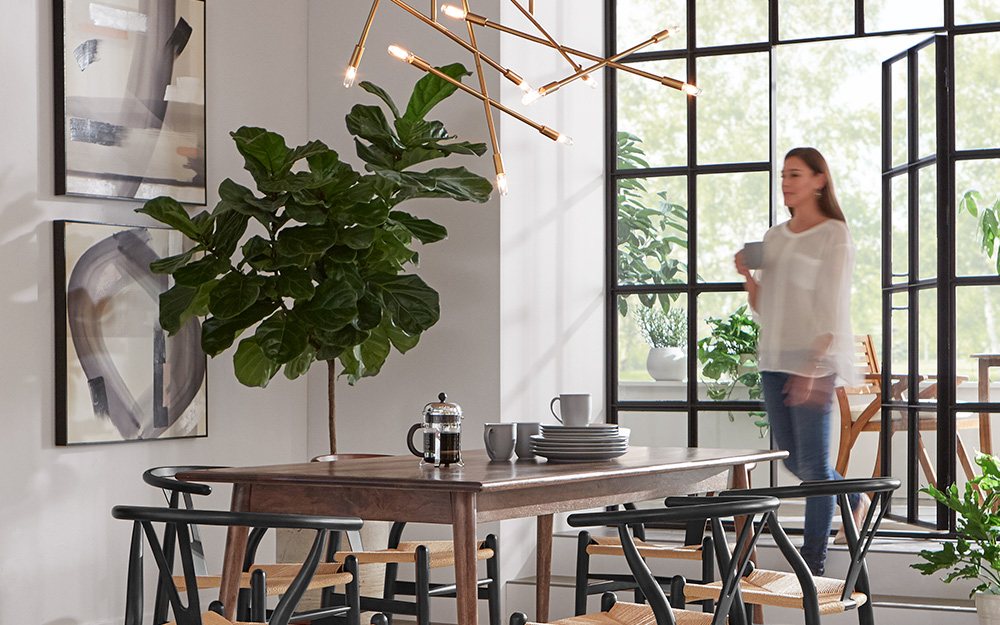 Plants add dimension, texture and a much-needed dose of greenery to your space. For a strong visual impact go large. Pop a tree or tall potted plant in the corner to create a natural focal point. 
Accent Lights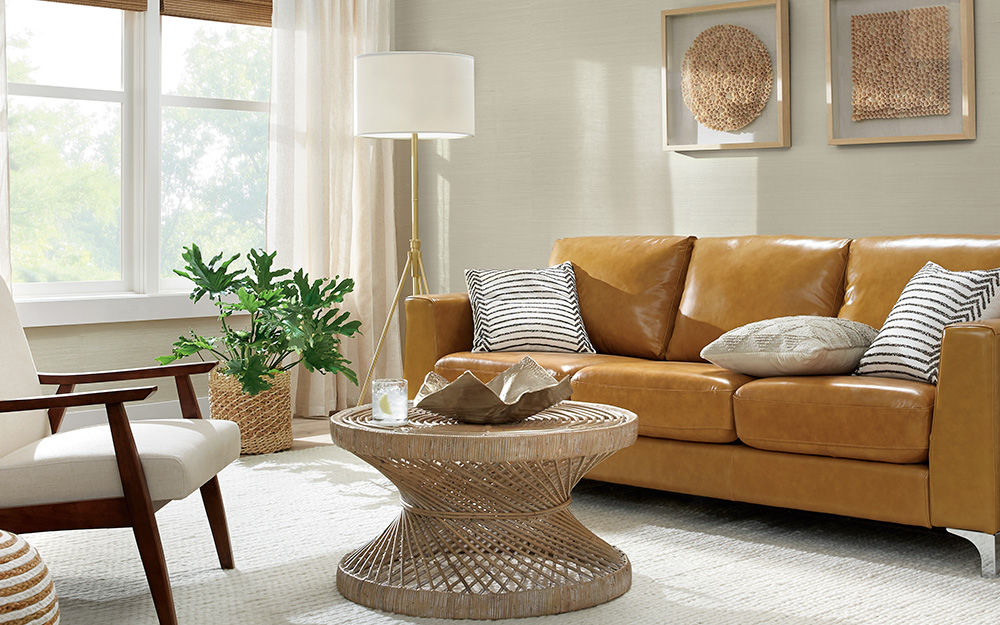 Unique lighting fixtures are easy corner decoration ideas for the living room and bedrooms. Select accent lighting with sculptural elements, adding both form and function your space. 
Sectional Sofa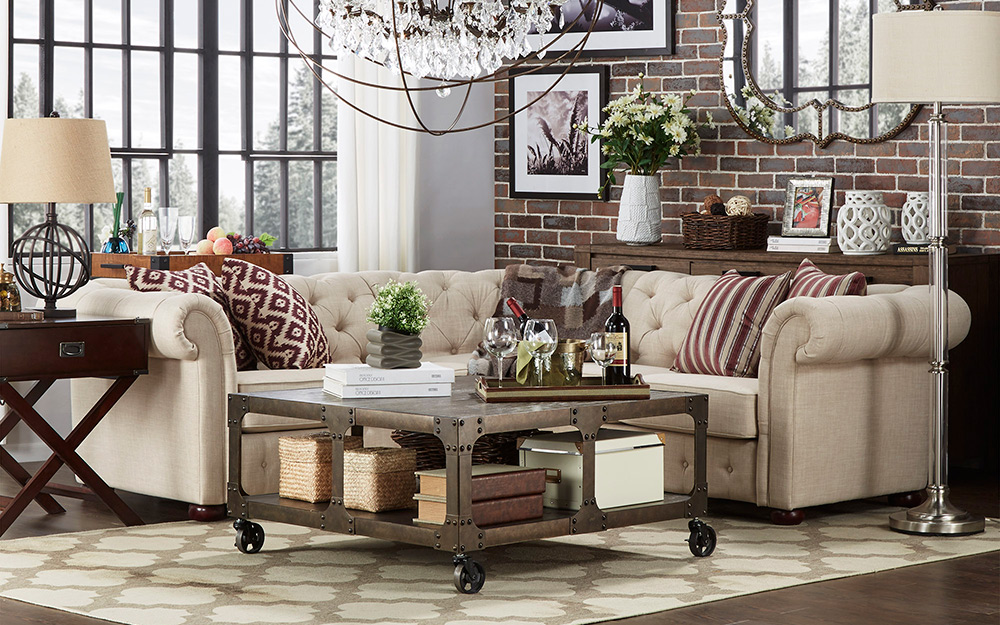 Another corner decoration idea for living rooms is to occupy an empty corner with a L-shape sectional sofa. Sectionals are wonderful and efficient space savers that are great for corner decoration.
Folding Screens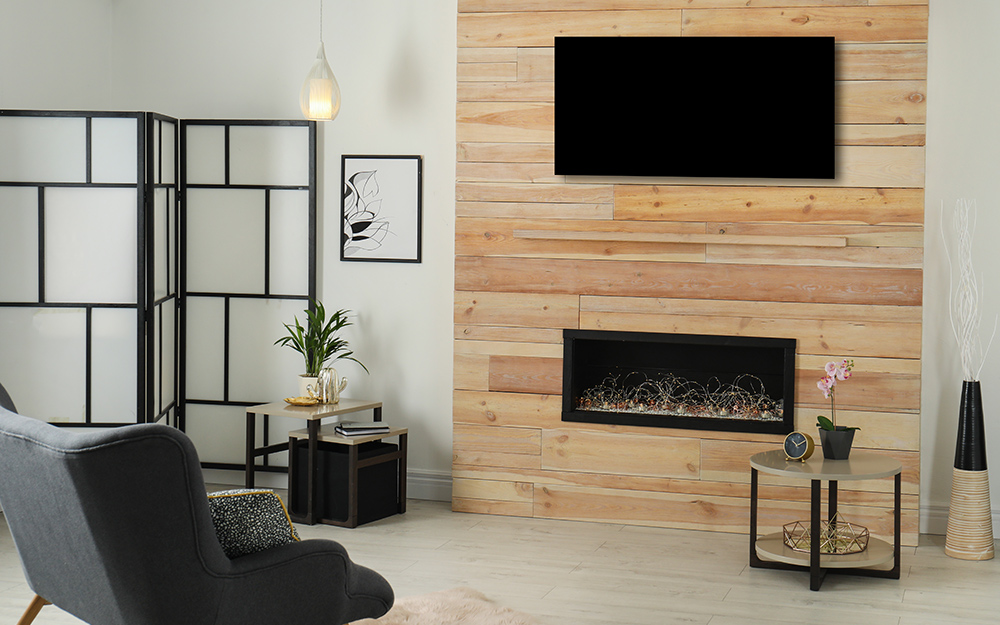 If you are looking for corner decorating ideas, consider folding screens. Portable and economical, a folding screen adds dimension and a touch of elegance to an empty corner.
Clothing Storage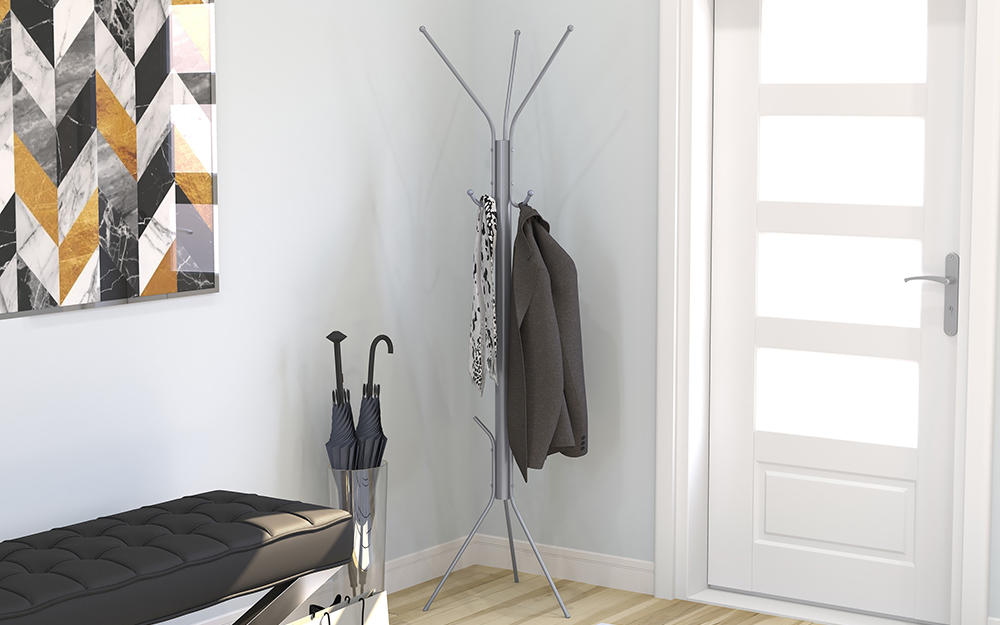 No closet space, no problem. Create clothing storage in an empty corner. A wood coat rack is a classic solution. You can also use an iron clothes rack for a modern, chic look. If you are looking for a more permanent solution, create a mini closet by mounting a steel pipe with elbow joints flanges into elbow joints on the wall.
Home Office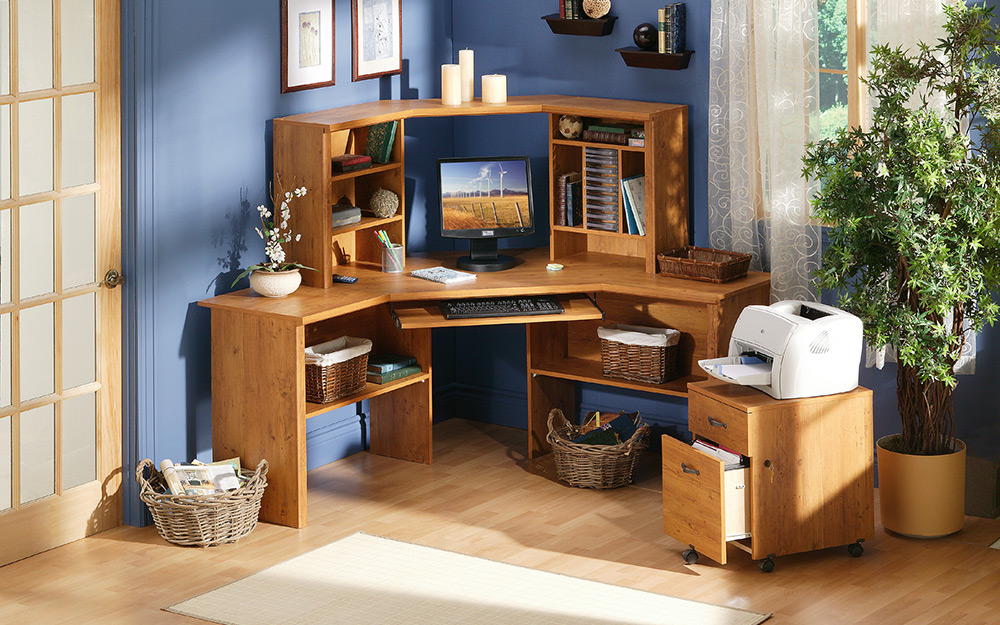 An unused corner space is a perfect location for corner desks. A corner desk is the best way to efficiently use the space. Pop in a chair, lamp and a laptop and you have a functioning home office workspace in a previously unused area.
For more corner decoration ideas for a living room, shop The Home Depot. Pick up accent lighting, living room furniture, home accessories and other corner furniture ideas. Many online orders can be delivered straight to your home, just say when, where and how.
Explore More on homedepot.com