Ideas & Inspiration
Curtain Ideas for Kitchen, Living Room, Bedroom and Bathroom
Curtains provide protection from the sun, offer privacy and enhance the decor in your favorite spaces. There are many styles to choose from, and the curtains you pick depends on your unique needs and preferences. This inspirational guide will offer a variety of curtain ideas for various rooms throughout the home.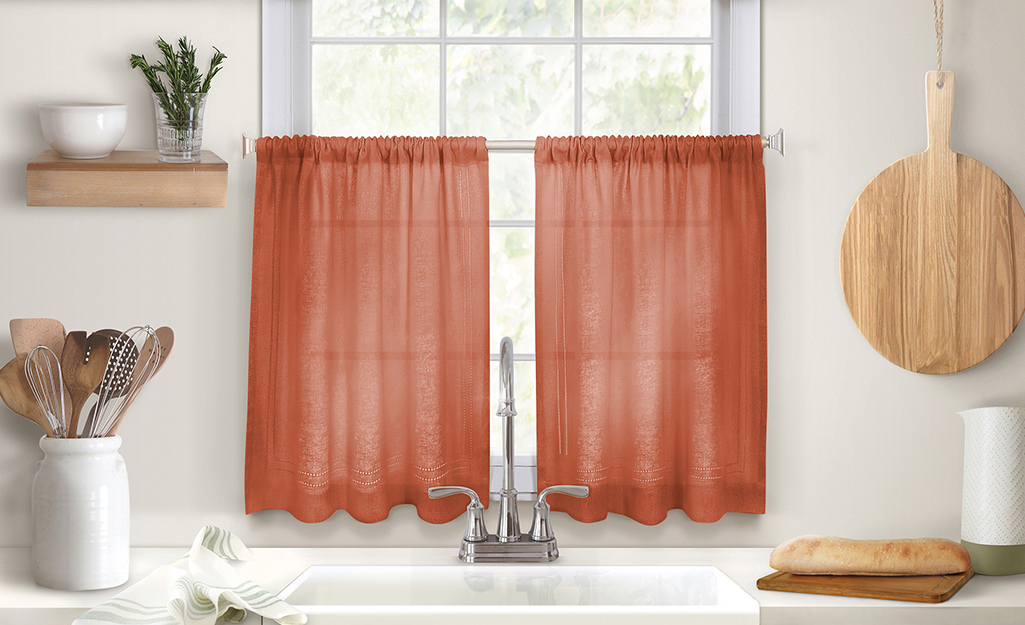 While countertops, cabinets and appliances make a major impact on your kitchen design, curtains can play an integral role. Here are a few ideas for kitchen curtains:
Short café curtains. Café curtains stop at your window sill, so they're an ideal fit for spaces above you counter or sink.
Patterned curtains. Patterned curtains can transform the way your kitchen looks and feels, even in smaller café curtain sizes. Stripes, florals and geometric prints are all fun and lively patterns.
Easy-to-clean materials. Curtains in your kitchen can get hit with food splatter, water and more. Look for washable curtains and styles that will stand up to daily use.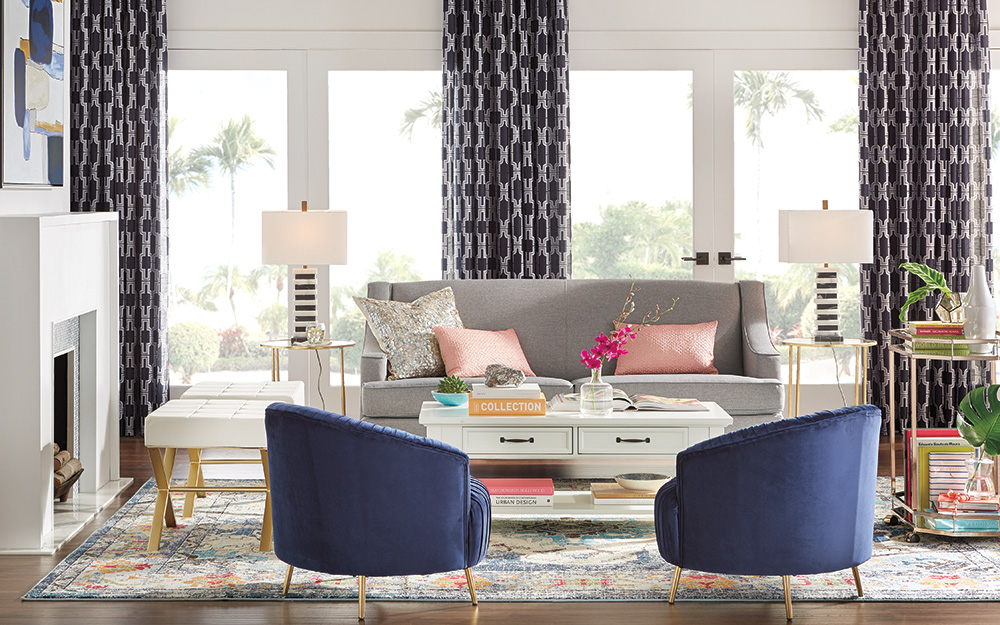 Your living room is the cornerstone of the home. This is where most people spend time with family and entertain guests. Use these living room curtain ideas to update your decor and make your space more functional:
Neutral tones. Go for a neutral tone if your room already has splashes of color or you prefer understated accents. Solid colors like white, off-white, cream or even some metallic tones can add texture and depth without taking over the atmosphere.
Modern styles. Look for curtains that make your living room more modern. Black and white curtains, geometric shapes and abstract prints are both refined and contemporary.
Thermal curtains. If your living room gets lots of sun, thermal curtains can help keep your space cool even in the middle of summer. Thermal curtain come in an array of styles, so you don't have to compromise on your design theme. Thermal options are also ideal curtains for sliding glass doors.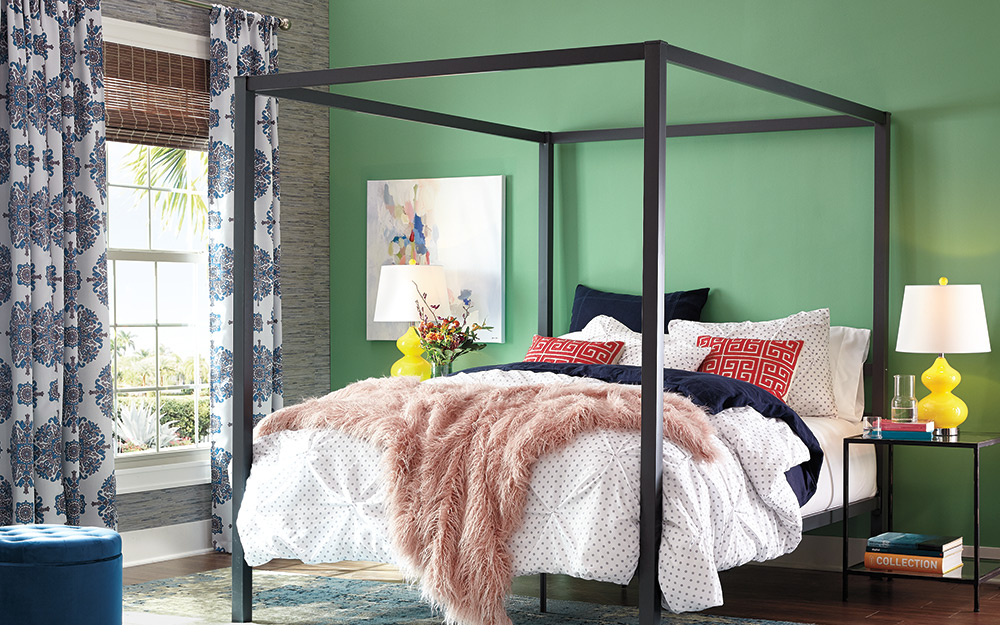 Your bedroom should be designed to help you recharge after a long day. The right curtains can enhance this space and help you get the rest you need. Consider using these bedroom curtain ideas in your home:
Floor-length curtains. Look for quality materials like silk and linen for your master bedroom. A variety of solid colored, patterned and textured curtains are available, and allowing them to drape along the floor adds the right amount of depth and drama.
Blackout curtains. Blackout curtains are great for bedrooms. The block the sunlight so you can stay asleep at any time of day.
Sheer curtains. Use these behind your main curtains so you can control the amount of light your room receives. Sheer curtains can be kept fully or partially closed when your main curtains are drawn to filter light and provide a little extra privacy.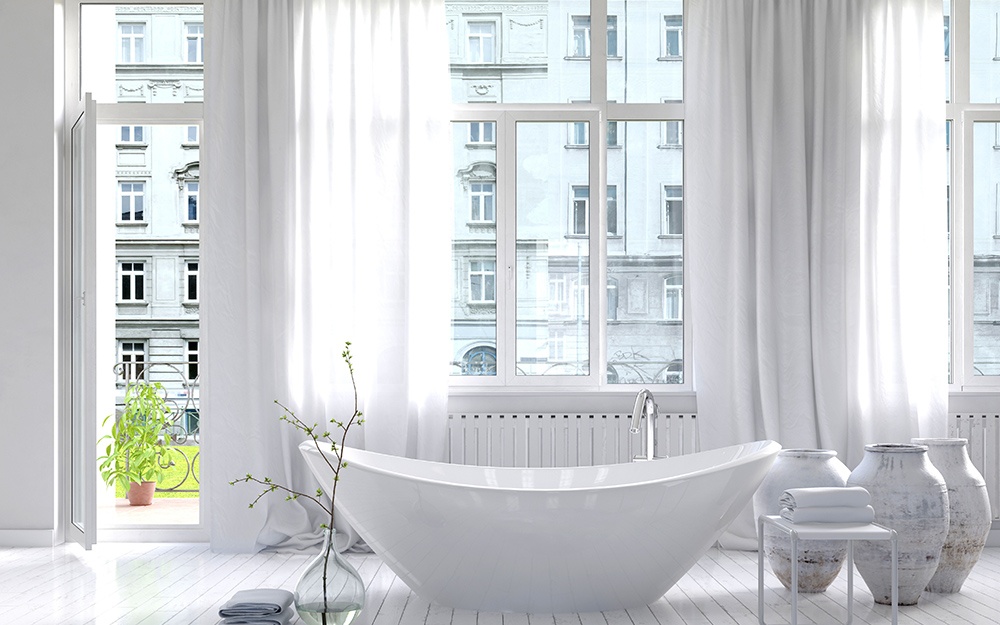 Add some style to your get-ready space with these ideas for bathroom curtains:
Bold prints or bright colors. Patterns and striking hues have a big impact in a small space. They're also a fun choice for powder rooms, guest bathrooms or kid-friendly spaces.
Waterproof. Pick materials that can stand up to moisture without getting damaged or wrinkled. Polyester café curtains are also an exceptional choice in the bathroom.
Match existing finishes. Coordinate the small accents when choosing curtain rods or hardware. Bathrooms are small compared to most rooms, so these finishes make a larger impact.
Update your kitchen, living room, bedroom and bathroom with these stylish curtain ideas. See our selection of outdoor curtains so you can get your deck, patio, gazebo and outdoor dining area ready for entertaining.