Carrots are a perfect starter vegetable for your garden. A packet of seeds costs just a few dollars and will produce plenty of carrots for you to eat out of hand or serve in soups or salads.
They're also a favorite for gardening with children. Once the garden bed is prepared, you simply "thumb" the seed into the soil, water it in and let it grow. You can even grow them in containers as long as the soil is deep enough.
Carrots are cool season vegetables that can tolerate light frost. The fastest-growing varieties will mature in about 60 days, and the longer-growing selections take just 80 days from seed until harvest. If temperatures turn cold early, baby carrots can be harvested and enjoyed even if they're not fully mature. Learn more about growing carrots and more vegetables in a fall garden.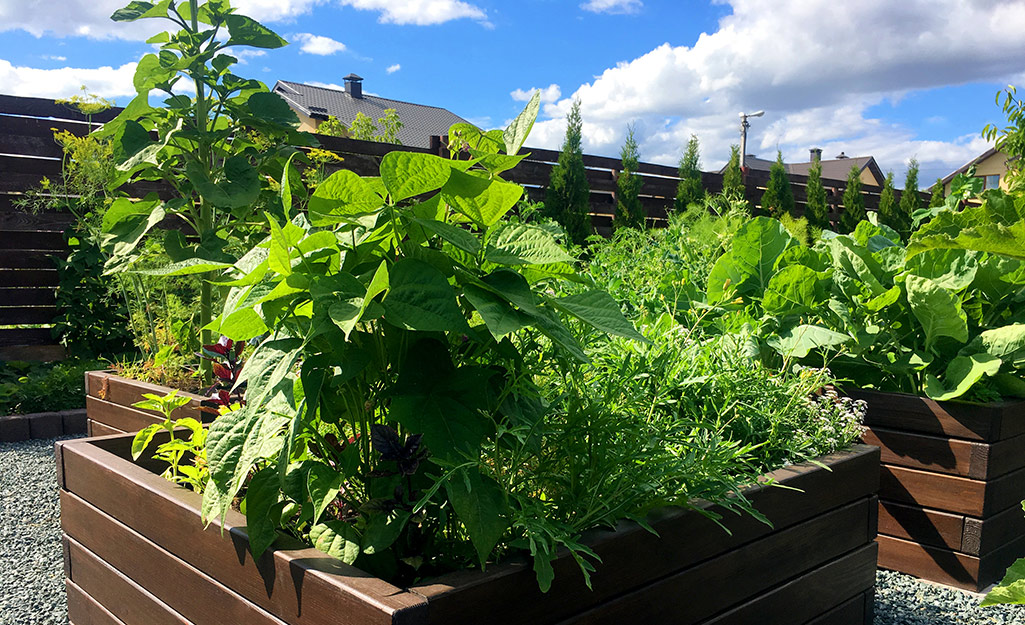 Carrots grow best in full sun sites with at least 6 to 8 hours of sunlight. The seeds need loose, well-draining fertile soil that is free from debris like rocks and pebbles. Raised beds are ideal for growing carrots in a home garden.
How to Prepare a Bed for Carrots:
Prepare an in-ground or raised bed for carrots by using a digging fork to cultivate the soil 12 inches deep.
Spread a 2-inch layer of compost over the surface along with a light application of a balanced organic vegetable fertilizer, and dig through the bed again.
Rake out any rocks or roots, and thoroughly water the bed.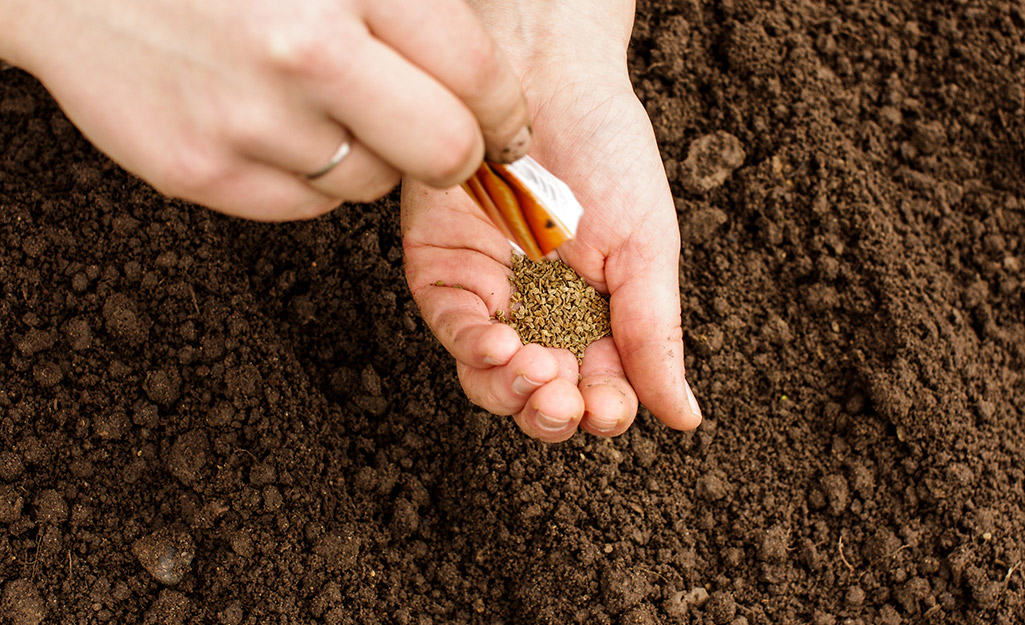 Wait until rain is predicted to plant carrots. The night before planting seeds, place them in a strainer and rinse with lukewarm water. Spread wet seeds on a paper towel and place in an airtight container. The next day, shake the seeds onto a dry paper towel and allow them to air-dry for about an hour.
Use a garden trowel to make a quarter-inch deep planting trench for your carrot seeds in the prepared garden bed. Carrots are easiest to maintain when planted in double or triple rows, spaced 8 inches apart. Drop seeds an inch apart into the row and cover with loose soil. Gently pat in place. Water thoroughly but gently.
Cover new planting with a sheet, folded in half, or a double thickness of garden row cover to maintain soil moisture.
Water as needed to keep the soil lightly moist, at least once a day in dry weather.
Thin carrot seedlings to 3 inches apart about a month after planting.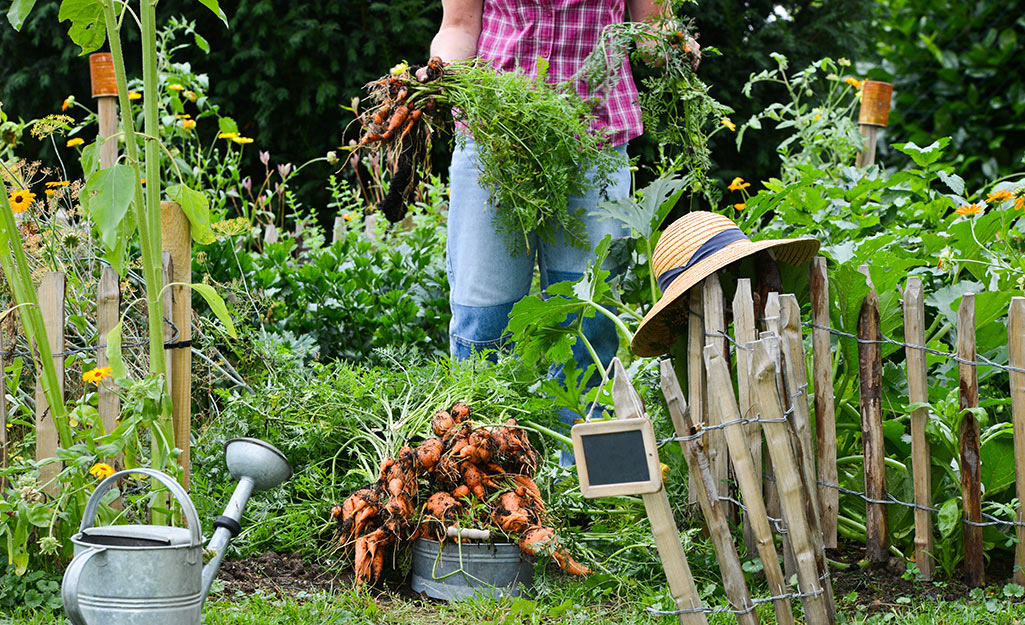 Keep the carrot bed weeded to eliminate competition for nutrients. Carrots grow quickly and are fairly pest-resistant.
Rinse freshly harvested carrots to remove soil. You can keep the tops soon if you're planning to cook them within a week, otherwise, remove the tops and use in a recipe or compost. Wrap fresh carrots in paper towels and store fresh carrots in the vegetable bin in your refrigerator.
In the garden, you can let some carrot plants flower and set seeds. The flowers attract beneficial insects; in fact, carrot is a host plant for swallowtail caterpillars. Learn more about seed saving.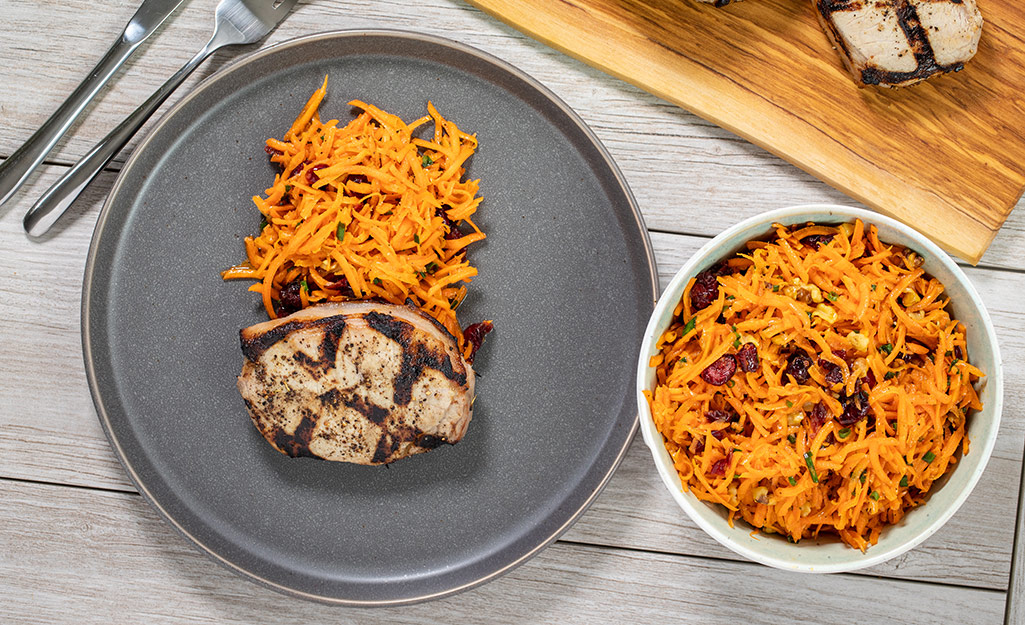 Carrots can be enjoyed raw on their own or in recipes like this tasty slaw from Weber. It makes a fine accompaniment to grilled chicken or pork chops.
Recipe provided by Weber
1 tablespoon red wine vinegar
1/2 teaspoon granulated sugar
1/4 cup extra-virgin olive oil
6 medium carrots, about 12 ounces total, coarsely grated
1/2 cup dried cranberries
1/2 teaspoon kosher salt
1/2 teaspoon freshly ground black pepper
2 tablespoons finely chopped fresh chives
1/3 cup coarsely chopped walnuts
1. In a medium serving bowl, whisk the vinegar and sugar. Gradually whisk in the oil.
2. Add the carrots, cranberries and chives and mix well. Season with the salt and pepper.
3. Cover and refrigerate until ready to serve. Just before serving the slaw, stir in the walnuts.
Whether you need the right planters, seeds or potting soil, The Home Depot delivers online orders when and where you need them.