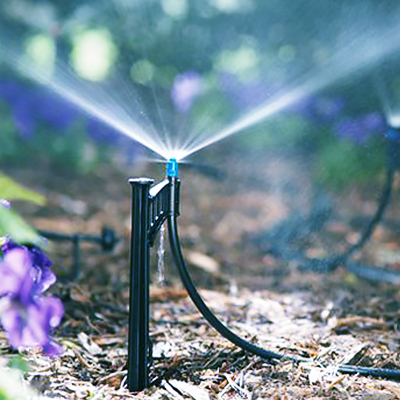 Maintaining the health of your outdoor space doesn't have to be difficult as long as you know the proper lawn care techniques. This guide will teach you some easy tips to help your home have the best curb appeal on the block.
TEST YOUR TURF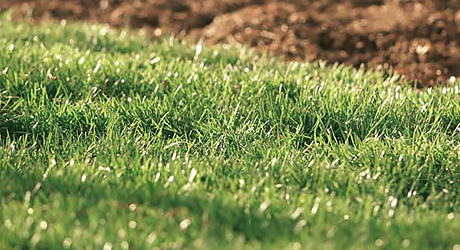 You may need to water your lawn if you see:
Wilted, curled or folded grass blades 
A color change from vibrant green to dull bluish 
It takes more than a moment for your grass to bounce back when you step on it
PREP YOUR LAWN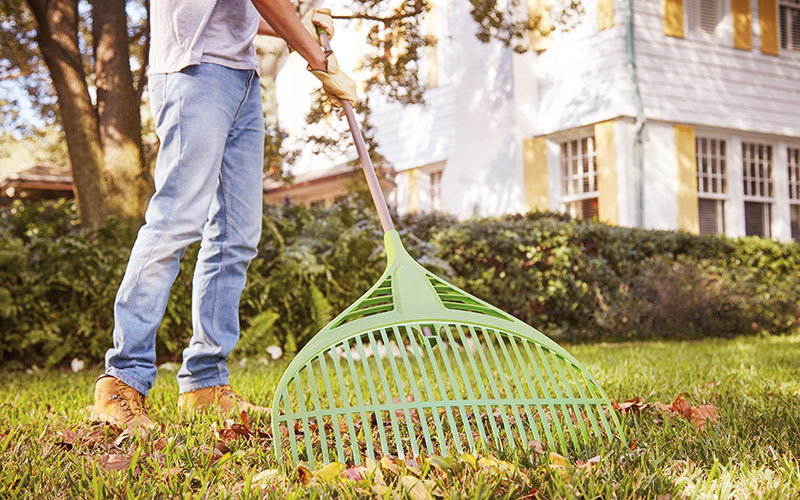 It's important to properly prep your lawn or it won't be able to effectively retain water.
Remove thatch early in the season to prevent matting by vigorously raking your lawn to remove dead grass and other debris.
Aerate in spring, mid-summer or early fall. Look for combo spreader and aerators that tow behind your ride-on mower, or push-style power aerators that you can rent from The Home Depot Tool Rental Center.
Enrich the soil in spring with fertilizers that add valuable nutrients to the soil. 
Distribute a 1 inch deep layer of compost on the lawn and work it into the root area with a rake. 
Water regularly to help maintain moisture levels while enriching the soil.
HAVE A WATERING SCHEDULE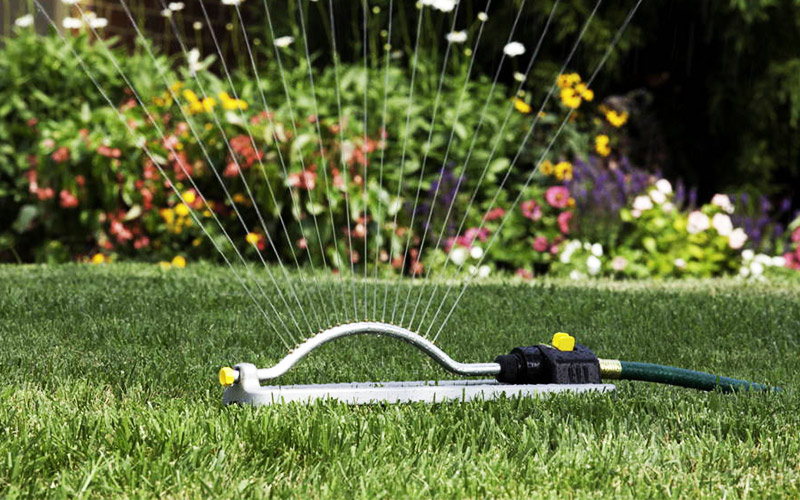 Water either in the evening or early morning to minimize water lost to evaporation. 
If your lawn is subject to fungi, water in the early morning so excess moisture can evaporate. 
Start a watering schedule in time for the growing season, after the soil has partially dried. 
Water daily on newly seeded or over-seeded areas until they are established.
USE THE RIGHT EQUIPMENT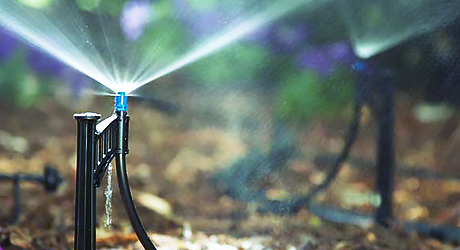 Soaker hoses allow water to penetrate slowly to encourage deeper roots, while sprinkler systems allow you to adjust the amount of water distributed you're your lawn at specified times.
Sprinkler tips:
Above-ground sprinklers cover large lawns effectively. 
Make adjustments so that the water falls only on your lawn or garden and is not wasted on sidewalks, roads or buildings. 
Adjust the pressure so water can slowly penetrate the soil without puddling or running off. 
Avoid watering plants such as roses, raspberries and beans that are susceptible to diseases from too much water on their greenery.
MEASURE YOUR TIME AND WATER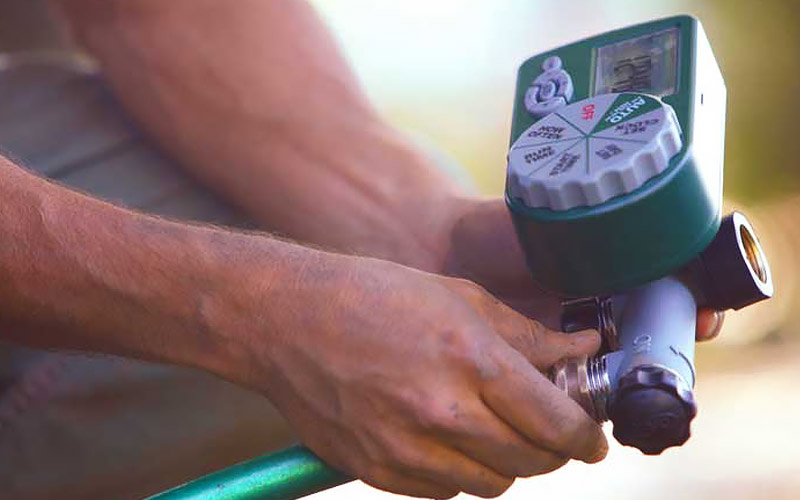 Lawns generally need about an inch of water a week to encourage roots to go further into the ground. This makes them more resistant to a dry spell.
Use a rain gauge to keep track of rainfall so you know how much water your lawn needs. 
After 30 – 60 minutes of watering, check the depth of penetration in the soil at different places in the irrigation pattern. 
Move or adjust the sprinklers to achieve uniform coverage.
Explore More on homedepot.com