Ideas & Inspiration
Rock Landscaping Ideas That Increase Curb Appeal
A great-looking front lawn makes a positive first impression to visitors and buyers alike. Relatively easy to install and budget-friendly, rock landscaping is an attractive landscape design option that instantly increases curb appeal and requires minimal maintenance compared to grass. Landscaping rocks are ideal for edging, rock gardens, pathways and other yard accents such as fountains and planters. This Home Depot guide gives you tips on creating your own rock landscape in your front yard as well as ideas for using decorative stones around your home.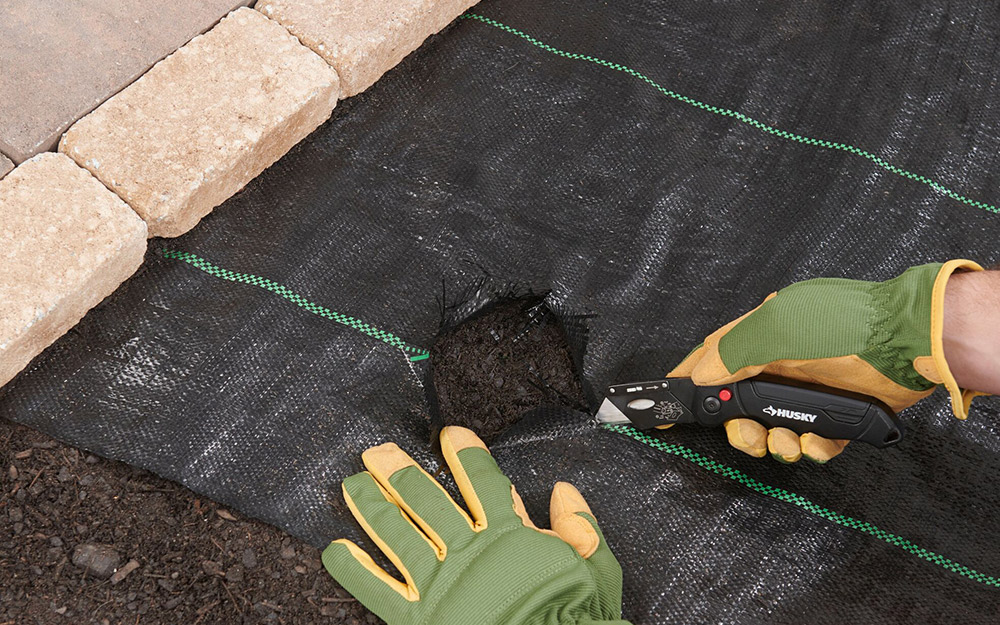 Once you've dug out the area for your project, leveled it and compounded the soil, it's time to lay a weed barrier or landscape fabric. Landscape fabric blocks weeds but allows air and water flow for ideal soil conditions. Most are marked to make it easy to measure and cut holes for plants.
Tip: Space plants according to their tag instructions, leaving plenty of room for growth.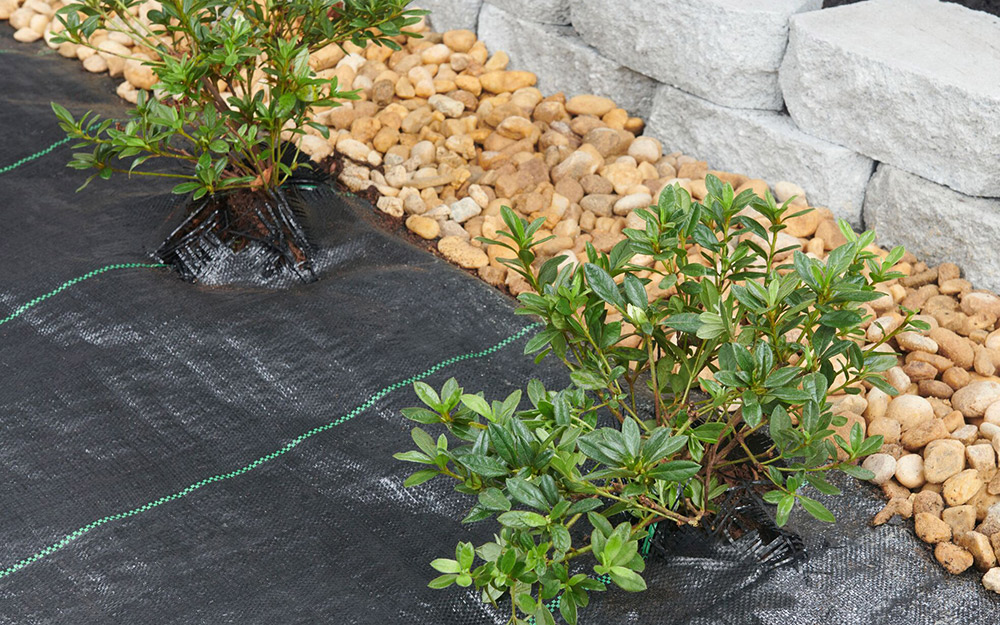 Before you buy a flower or plant, check its tag instructions to make sure it will flourish in the area you've chosen. Take special note of any watering or fertilizing instructions and group plants with similar needs together. A good rule of thumb is to stagger your plants according to how high your choices may grow. Start at the back of your project and work your way to the front.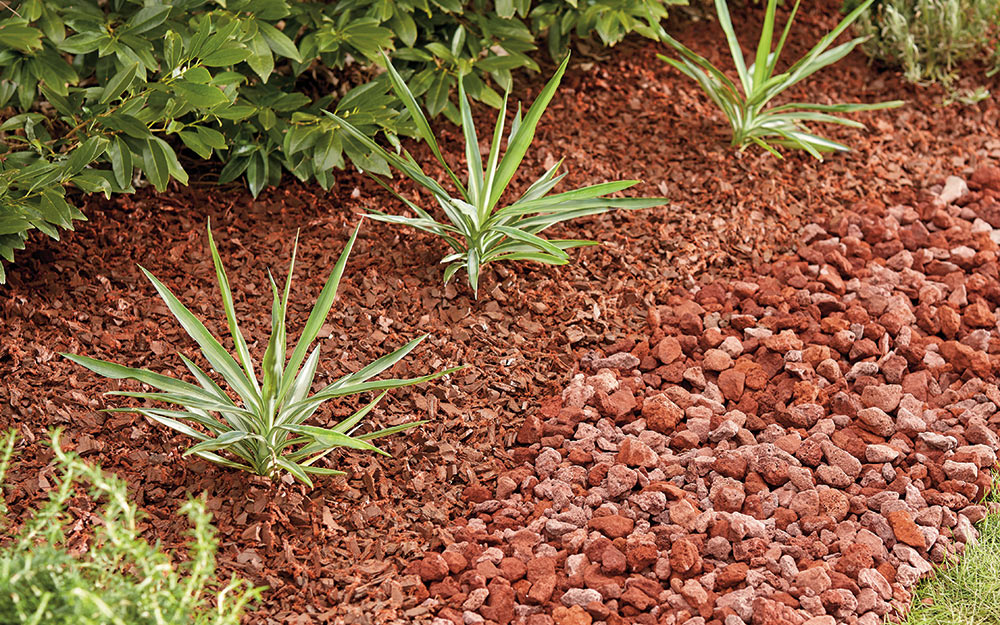 Whether you choose wood and bark chips, pine straw or recycled rubber nuggets, mulch provides drainage, protects against extreme temperatures, prevents weeds, conserves moisture and enriches soil. Try contrasting the color of your mulch with your plants. Darker mulch helps vibrant flowers, trees and shrubs stand out.
Tip: Figure out how much mulch you'll need with our Mulch Calculator.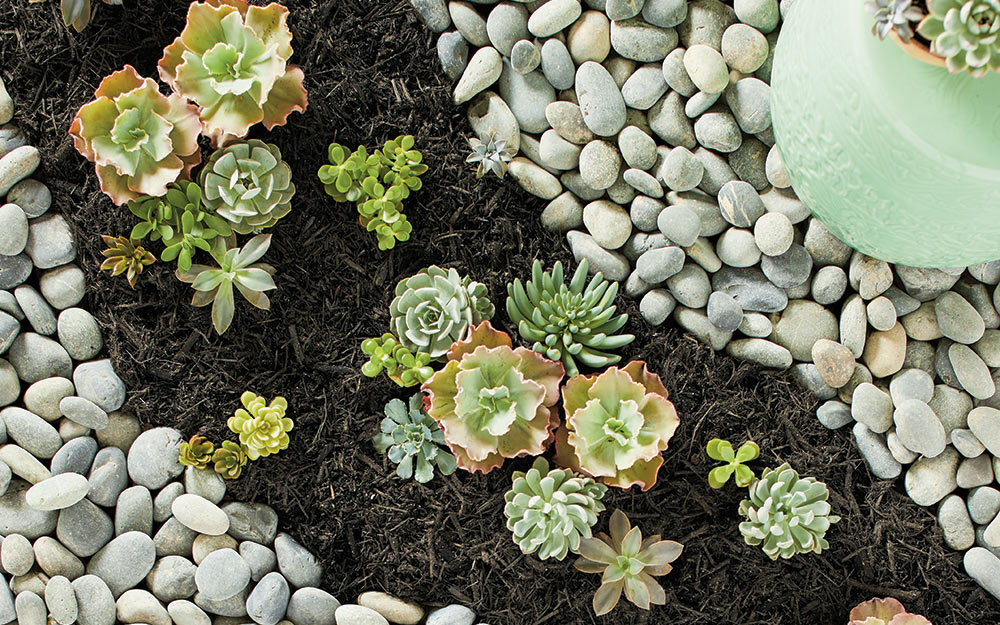 Landscape rocks or decorative stones bring texture and color to flower beds. They are easy to maintain, reduce topsoil erosion and keep their beauty season after season. Rocks come in a variety of shapes, styles, textures and colors. They range in sizes from pea gravel to large rocks. Choose from gray, white or rose Mexican Beach pebbles that are tumbled for a smooth surface, or natural-looking stones like red lava rocks, river pebbles, granite and creek stones.
Tip: Not sure what type of rocks to choose for your project? See our guide on decorative stones here.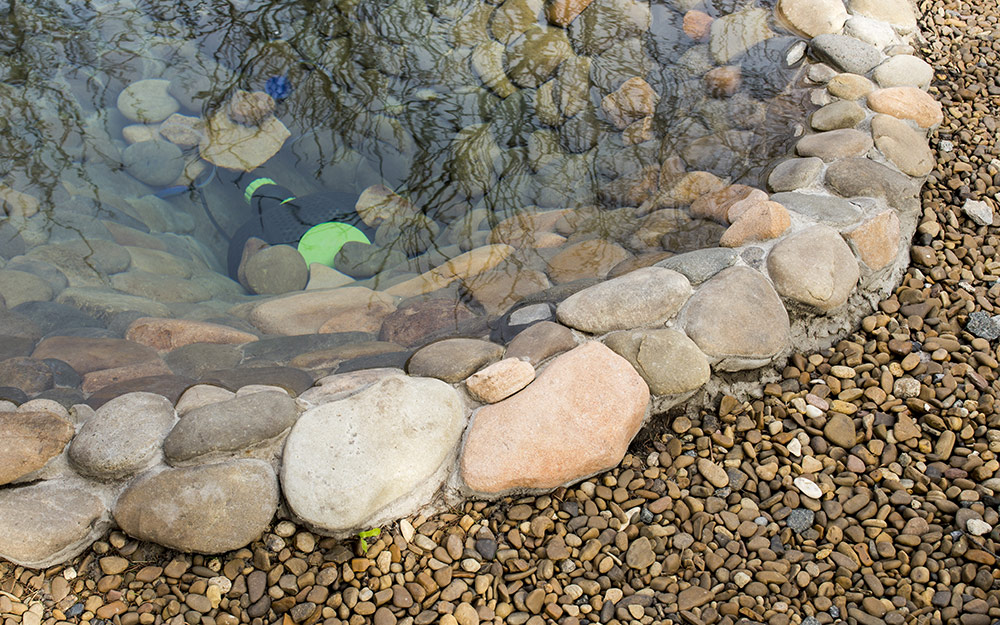 Large river rocks or cobblestones are an ideal lawn replacement. They can be used to create a water feature, curbside border, rock garden or driveway. You can use them around trees or shrubs as well.
Tip: Build your own rock pond in the backyard with our guide.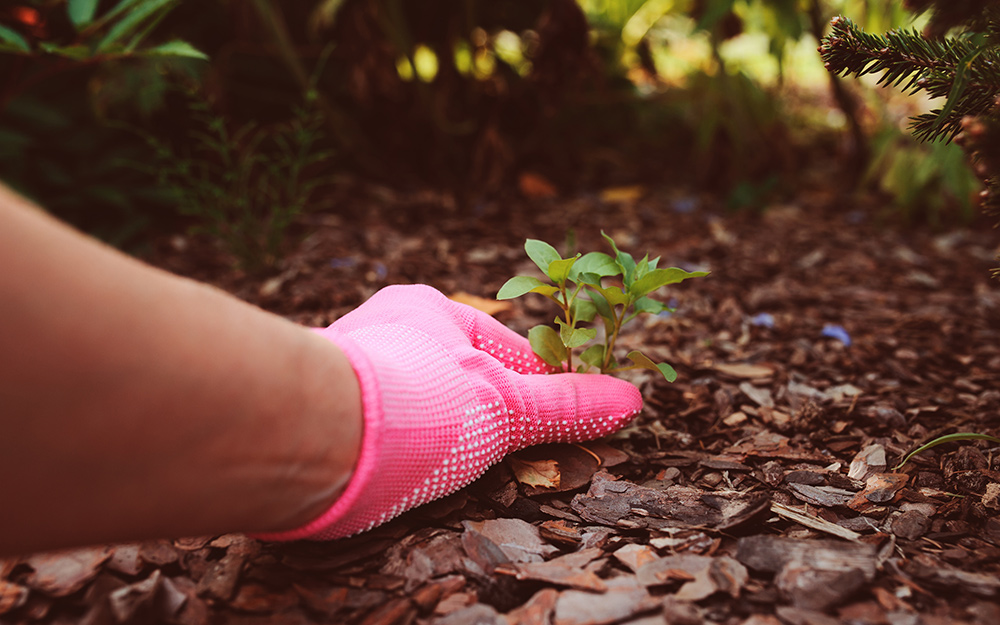 Landscape rocks and mulch designs require very little maintenance, but there are a few things you should do to keep them looking neat and attractive.
• Regularly remove weeds from loose rocks and between or around pavers and large stones.
• Periodically apply a granular or liquid herbicide to wipe out any airborne weed seeds.
• Pressure wash hardscapes and remove rotting leaves and other debris.
• In the fall and spring, refill or replenish loose rocks and gravel. Heavy rains or winds may require you replenish more often.