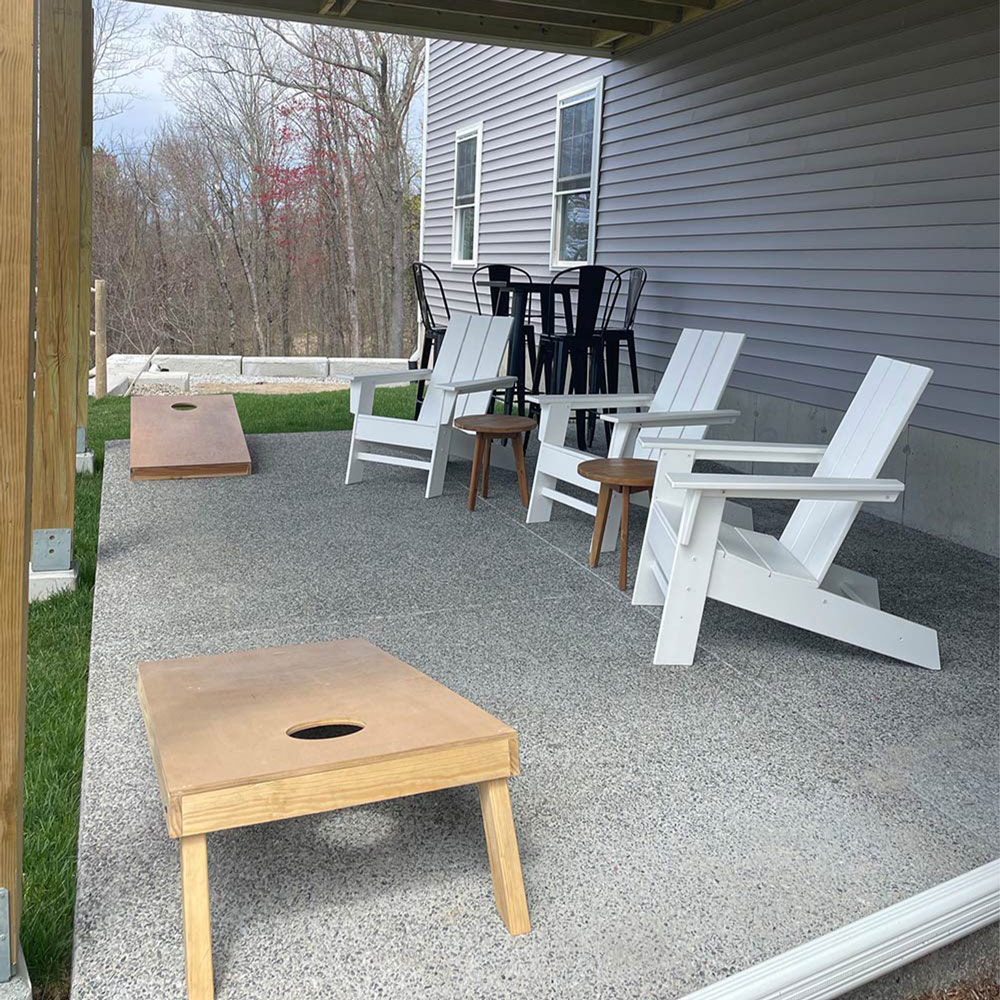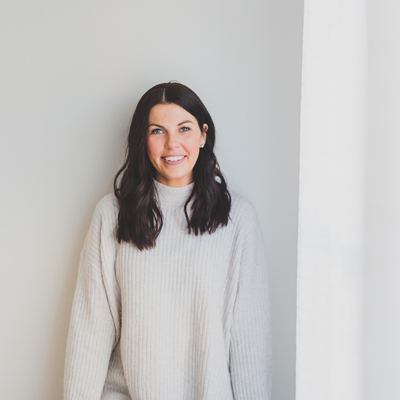 A Note From The Home Depot
As the Summer wines down and the Autumn breeze springs along, many families are enjoying outdoor relaxation in their own backyard, including Haley Simao and her family. This summer she was able to transform her back patio on a budget with the help of The Home Depot. Check out the details of her project below. 
1
Outdoor Space On a Budget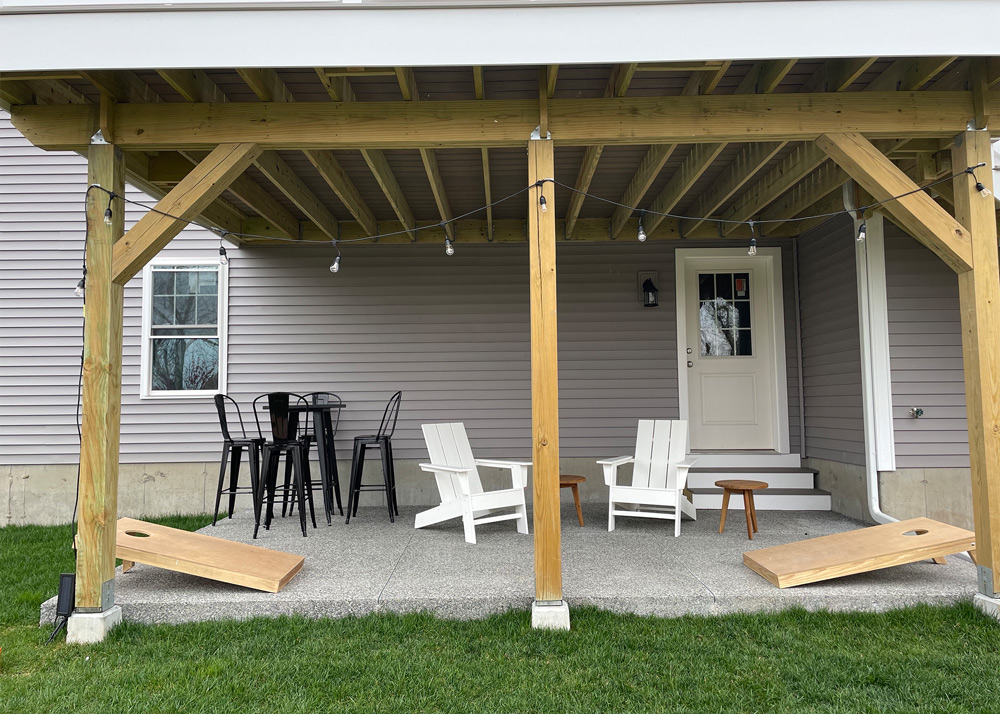 Where do you find yourself spending the most time outside? On your deck or down on the grass? I spent so much time buying patio furniture for our deck off the kitchen but in reality, we now spend 90% of our time outside down on the grass. Between the kids water table, a big area to get energy out, and the mini inflatable pool, our backyard is where we gravitate to. We have a walk out (unfinished) basement with a concrete slab located under the deck that I never imagined turning into a decorated space. When it rains, water flows through the deck boards down to that area and I just didn't want to deal with that. I set out to come up with a plan where I can make this a spot where friends and family can hangout while the kids play. My mission was to decorate this outdoor space with a $1,000 budget. Check out what I was working with to start: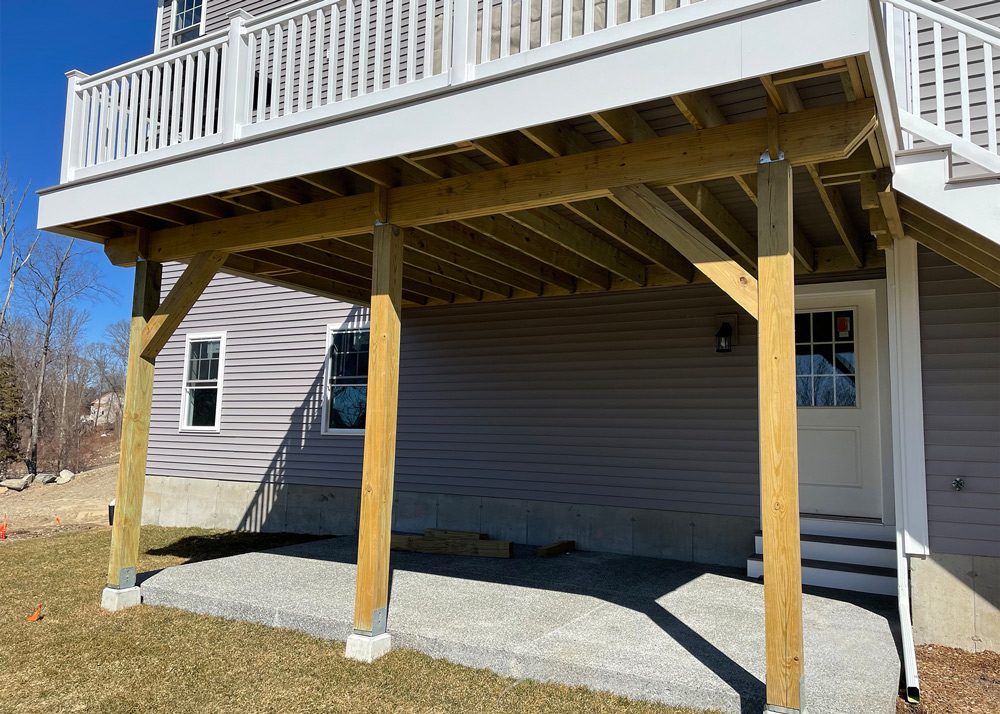 Because this space doesn't have a covered roof, I didn't want to add anything that could risk getting ruined from rain (like cushions). I was aiming for functionality and easy to care/ maintain. I knew I wanted 3 different areas for this space:
1. A place to sit and eat/drink 
2. A place to sit back and relax to watch the kids play or the sunset 
3. Some type of activity to gravitate people to the space
Next, was a place to sit back and relax to watch the kids play or the sunset at night. This is where I decided to spend most of my budget because I wanted something that would last. I liked the idea of adirondack chairs in addition to these two teak side tables as they could easily be picked up and moved around. I did a lot of research and went with the brand, Polywood, which is weather resistant and has a 20 year warranty. I spent a good chunk of my budget on these because of the fact I know they will last me 20 years! The total spent on this space: $472
Lastly, some type of activity to gravitate people to this space. The concrete slab was the perfect size to play cornhole. I grabbed an unfinished cornhole board and stained it with whatever stain I had in my basement. Eventually, I want to order a vinyl sticker with our last name to go on them! I liked how the boards can be easily tucked against the back wall, played on the patio, or pulled onto the grass! The total spent on this space: $109
I had about $50 left and decided to add a set of string lights down there. One issue...no outlet! I found these solar paneled LED string lights and secured them using these outdoor light clips. Total for both was $60. The grand total for everything came to $1,014.
I am so happy how this space turned out! I love that I don't have to worry about when it rains making sure that cushions are put away so nothing gets damaged. We now have a space to relax and hang out in the shade while we watch our son play. I am so glad I decided to make this a functional space because I can see us spending a lot of weekends back here. I ended up buying 1 more chair because we had a Home Depot gift card- it fits perfect, and my son will have a chair for when he gets older!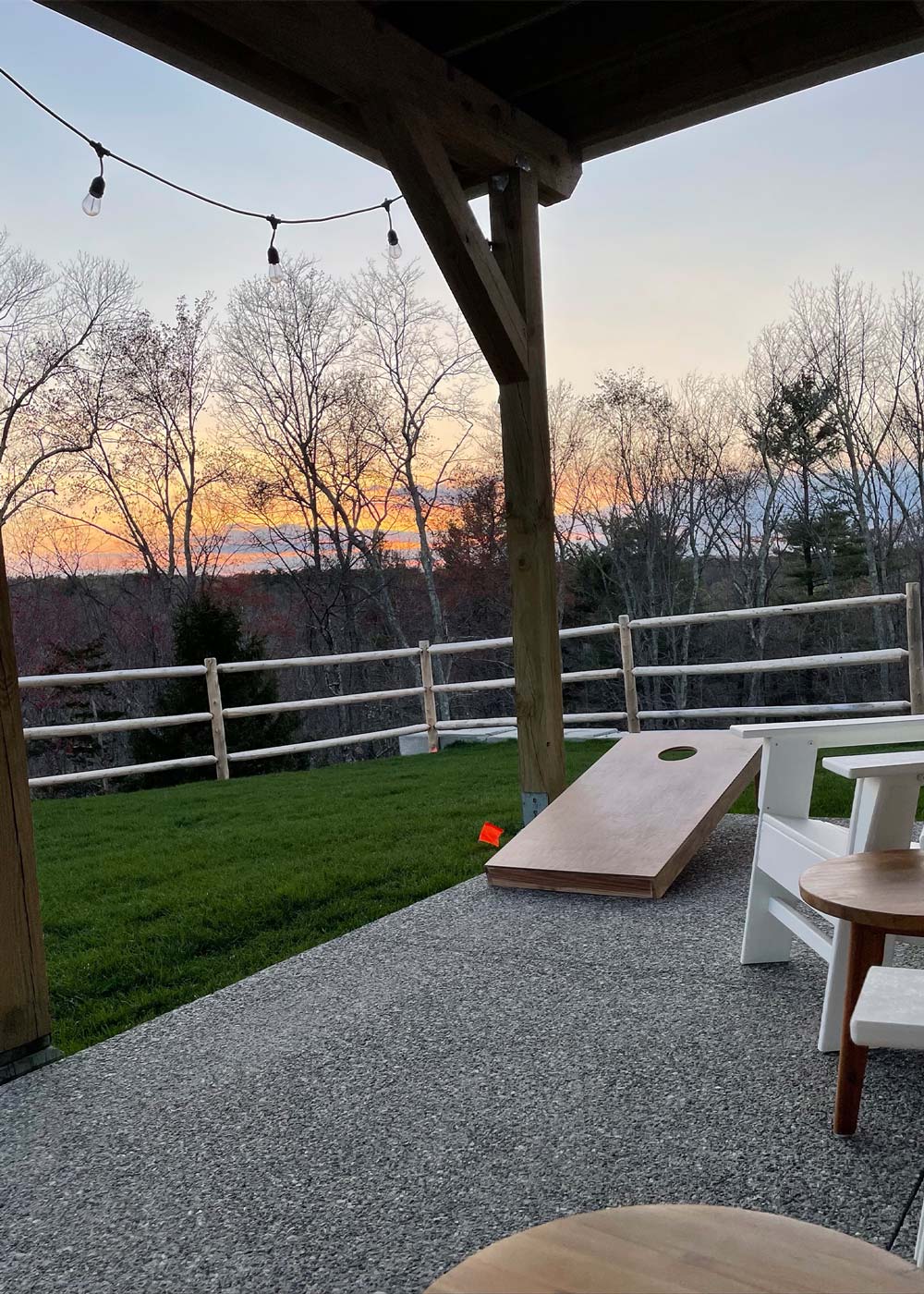 The Home Depot makes it so easy to shop for products. They offer curbside pickup where you can either buy online and pick up in store or pick it up in a locker at the entrance of the store! I did all of my shopping on the mobile Home Depot app and did order pickup for whatever items I could and had the rest shipped directly to my house. Speaking of the Home Depot mobile app, did you know that you can get a true to life 3D visual of your space? You can see what certain items will look like in your space, how cool is that?! I was able to use that to figure out which color chairs looked best in the space.
This post was created in partnership with The Home Depot. The author may have received compensation for this article and associated images or video, potentially in the form of products and/or services. All expressed opinions and experiences are the author's own words.
Explore More on homedepot.com