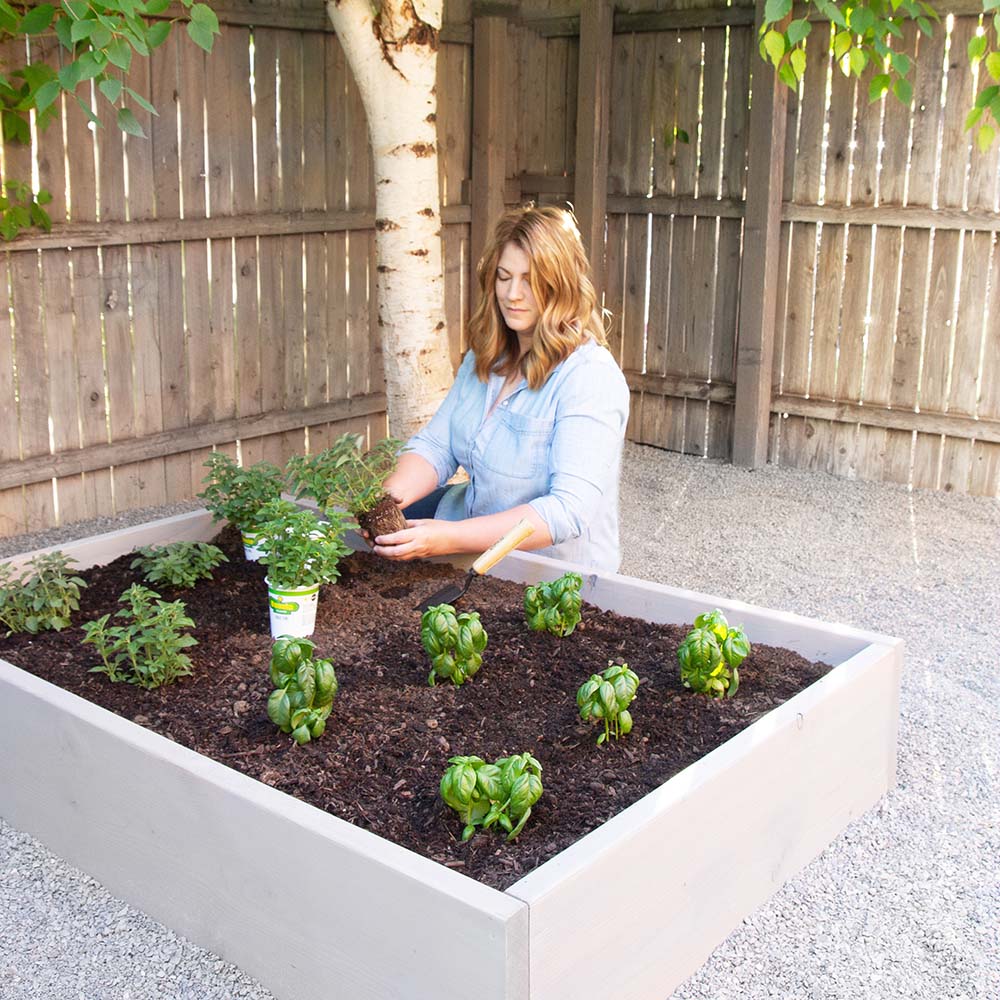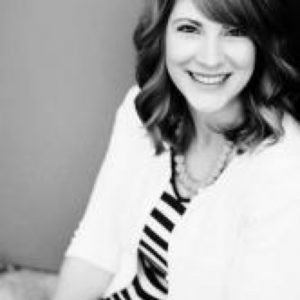 A Note From The Home Depot
An outdoor makeover can seem like a huge project. See how Stacy Risenmay of Not Just A Housewife was able to use Home Depot products to create raised herb gardens to clean up her outdoor space.
Almost 10 years ago I turned our unused side yard into a secret garden. While I loved how it looked, it was basically one giant flowerbed and required a lot of maintenance. I spent more time weeding than I did sitting and enjoying the garden. Last year I closed the gates ignored it. In one short year, the weeds took over. I knew I needed to make some changes, so I decided to create a raised her garden.
I transplanted all the plants to the front yard and then dug up the largest weeds. The rest got cut down with a string trimmer. I tilled the ground and raked it smooth.
I laid down some heavy duty landscape cloth and used landscape staples to keep it in place, especially along the seams. I made sure to overlap each row by at least 6-in.
8
Building the Box Gardens
I used 10 2×12 boards to build the boxes. The 8-foot-long boards got cut into a 3 foot piece and a 5 foot piece. These boards created five 3×5 foot boxes. Using my Kreg jig, I drilled pocket holes and attached them using 2 ½" pocket hole screws.
The planter boxes were laid on top of the landscape cloth. Because of the tree placement, I added three to one side but only two to the other. This allowed me to add the bench back into the space when I was done. I still wanted to have a seating area.
12
Add Fresh Soil and Gravel
After staining the boxes, I added the soil. This organic garden soil is so nice! Each planter box got 5 bags each.
Once the soil was added we dumped the pea gravel all over and used a rake to evenly spread it over the space. It ended up being about 3-in thick.
16
Planting Is the Fun Part
Now time for the fun part! I chose to plant rosemary, lavender, basil, oregano, sage, chives, thyme and mint. I also added some cold weather veggies, lettuce and celery. My vegetable garden is rarely tilled and ready to go by February or March when it is time to plant the cold weather plants, but the raised beds will be easier to prep in the spring.
After hanging the gates, my newly redesigned secret garden was ready!
20
The Perfect Raised Herb Garden
I am so happy with how the raised herb garden turned out. I think it will become my new favorite spot in our yard.
These raised herb garden beds are not only pretty but will require little maintenance.
This post was created in partnership with The Home Depot. The author may have received compensation for this article and associated images or video, potentially in the form of products and/or services. All expressed opinions and experiences are the author's own words.
Explore More on homedepot.com