Add convenient outdoor storage space with backyard sheds

Outdoor storage buildings free up valuable space in your garage, basement and attic by providing additional, conveniently accessible storage space. This guide will walk you through the variety of shed materials, sizes and accessories so you can personalize your shed to meet your needs.

Tip: Before making your purchase, be sure to check your municipality and homeowner association for restrictions or permit requirements.

PLASTIC VS. WOOD VS. METAL SHEDS

Consider your overall storage needs, environment and level of maintenance desired to determine the ideal material for your shed.
Type
How it Functions
Factors to Consider

Resin or Plastic

Durable and long lasting
Low maintenance
Resistant to rot and insects
Available primarily for do-it-yourself

High quality, durable construction
Wide assortment of siding options
Do-it-yourself kits come pre-cut
Can be painted to match your home

Made with rust-resistant steel
Light and easy to assemble
Requires no painting or staining
Resistant to rodents and insects
DETERMINE THE CORRECT SIZE SHED
Plan for all the items you need to store, including those that will be hung or placed on shelves, and leave extra space for future storage needs.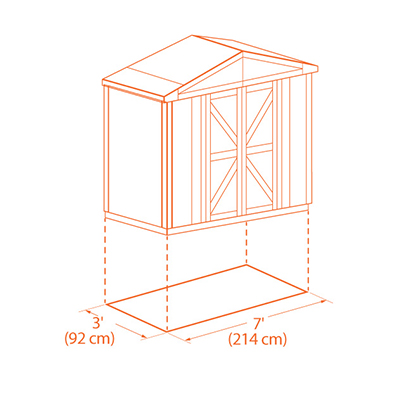 Small - Ideal for tools, gardening supplies and small lawn equipment.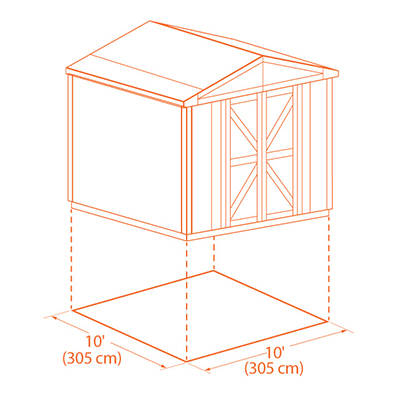 Medium - Keep garden tools and larger lawn equipment readily accessible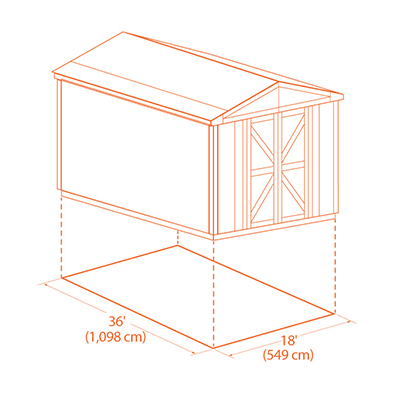 Large - Accommodates a wide range of storage options
Storage sheds typically range from small 3 x 7-foot DIY kits up to 18 x 36-foot professionally installed two-story structures.

Options with smaller amounts of storage space and lofted sheds are also available.

Tip: Purchase a shed with a large enough doorframe if you plan to store large equipment.
ADDITIONAL OUTDOOR STORAGE AND ACCESSORIES
Carports, pergolas and gazebos provide storage in your yard tailored to a specific purpose.
Deck boxes help keep your deck or patio organized with a convenient place to store garden tools, pool supplies, chair cushions and more.

Adding accessories such as flowers boxes, windows and shutters, lofts and shelves personalize your shed and help utilize every inch of its storage capacity.