Buying Guide
Best Power Drill for Your Projects
When matched with the correct drill bits and accessories, a corded or cordless power drill can be the most useful tool you own. This guide will help you understand the different features available in corded and cordless drills so you can choose the best and most powerful drill for your needs.
Safety: Always exercise caution when using power tools such as corded or cordless drills. Follow the manufacturer's instructions for proper use, and use tools only for their intended purpose. When working with corded or cordless drills, wear safety equipment including eye and respiratory protection.
Corded and Cordless Drill Types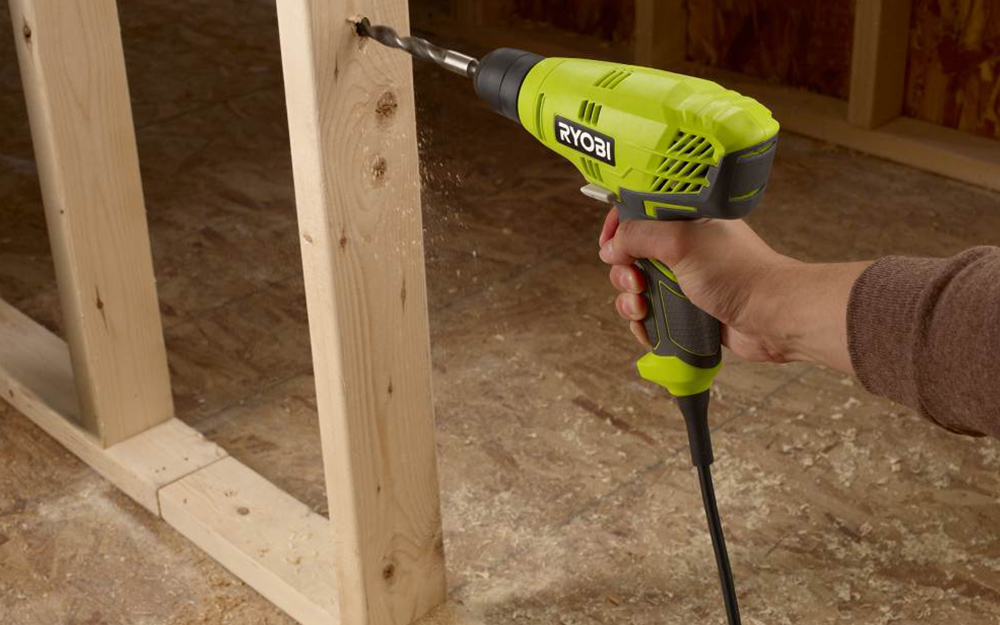 There is a wide range of corded power drills and cordless power drills to choose from, but the best power drills for you depend entirely upon the tasks you want to tackle. Choose from drill-drivers, hammer drills, right angle drills and impact drivers. Each type of drill has a variety of features so that you can pick the one with all the best options suited for your job.
Tip: Consider your comfort. The drill's grip should have an ergonomic design, be comfortable to hold and shouldn't be so heavy that your hand will fatigue quickly.
Drill Types:
Drill-driver: An all-purpose power tool for drilling holes and driving screws.
Hammer drill: Similar to standard drills but with a hammering function to drill into masonry.
Right-angle drill: The perfect option when drilling and driving in tight spaces.
Impact driver: A driving tool that uses quick change bits and more torque than a standard drill.
Rotary hammer drill: Engineered specifically to drill holes in concrete and other masonry materials.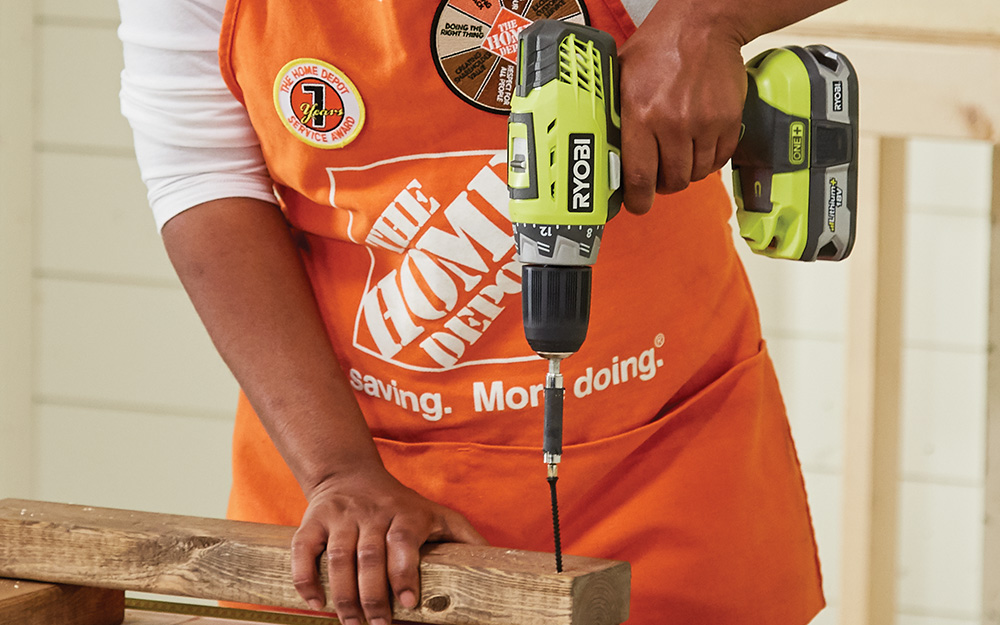 When shopping for the best power drills for your needs, whether that's a corded drill or a cordless drill, consider the chuck capacity for each type of drill. The chuck on a corded or cordless drill is the cylindrical clamp that holds the rotating piece (usually the drill bit) in place. Loosen the chuck to remove and replace the drill bit with another size, and tighten to secure it back in place.
Corded vs. cordless: A corded tool usually costs less and delivers more powerful torque while a cordless tool or cordless drill with a battery provides freedom and convenience, and powers up with a simple recharge of its lithium-ion batteries. Tip: To avoid unexpected delays at the start of a project, charge your cordless drill's battery after every job. Many cordless power drills include an LED light to indicate when the battery has finished charging.
Drill size/chuck capacity: The size of the chuck determines the maximum drill bit diameter allowance for that drill. The most popular is 3/8-inch diameter; with a lightweight design and lightweight-use capacity is 1/4-inch, while heavy-duty capacity uses a 1/2-inch diameter.
Speed and power: Revolutions per minute (RPM) determines the speed of the corded or cordless drill. The higher the RPM, the lower the torque delivered from the power tool. More amperage equals a more powerful drill. A lower amperage corded or cordless drill will not be very powerful and may be more suitable for household use or occasional shop use. An amp motor in a higher amperage corded or cordless drill model is much more powerful and is better suited for heavy-duty jobs or professional use because of its powerful motor.
Variable speed: A variable speed motor has multiple speed settings that can be changed using a single switch or trigger, usually near the grip. Variable speed motors allow you to increase or decrease the torque.
Reverse mode: Convenient when removing screws or backing out when boring holes.
Keyless chucks offer the convenience of quick bit change operation while keyed chucks offer a better bit grip for a larger corded or cordless drill. 1/4-inch hex or collect chucks require a 1/4-inch hex drill and allow for quick change drill and drive bits.
Platforms: For those loyal to a particular power tool brand of corded or cordless drill, or if you already own more than one power tool of the same brand, consider the battery-charging platforms available within that brand. These remove the need for more than one battery since one charging platform is shared among multiple tools of the same brand.
Tip: A cordless drill with a brushless motor offers more torque than a traditional motor. Choose a cordless drill with a brushless motor and lithium-ion batteries or a rechargeable battery for extended run times and longer lifespans.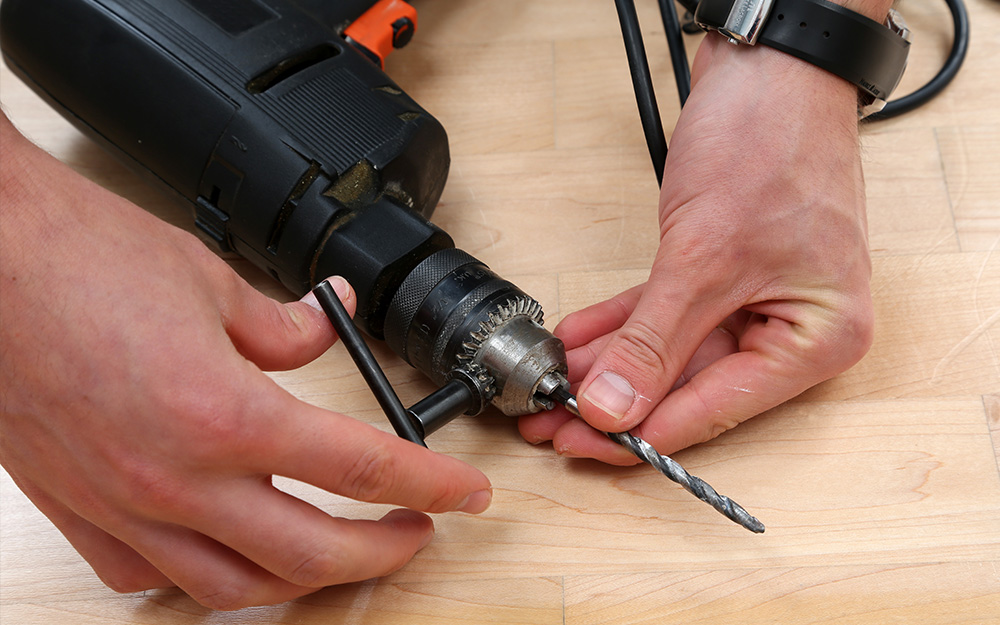 Different jobs require different bits for your corded or battery-powered cordless drill, and knowing which to use will ensure greater consistency and quality.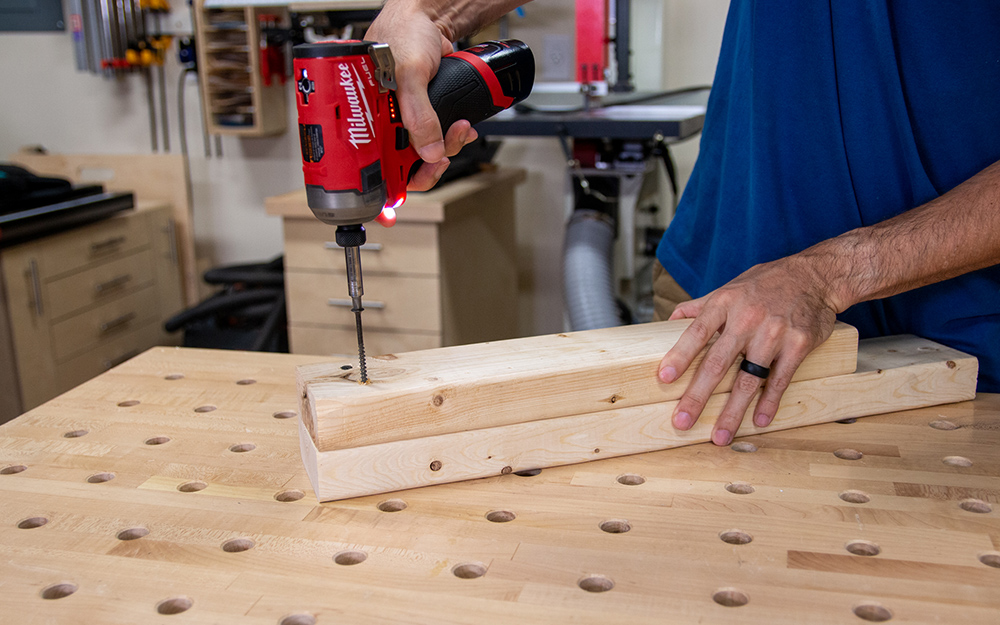 Drills clean holes smaller than 1/2-inch wide
Ideal for drilling metal and wood surfaces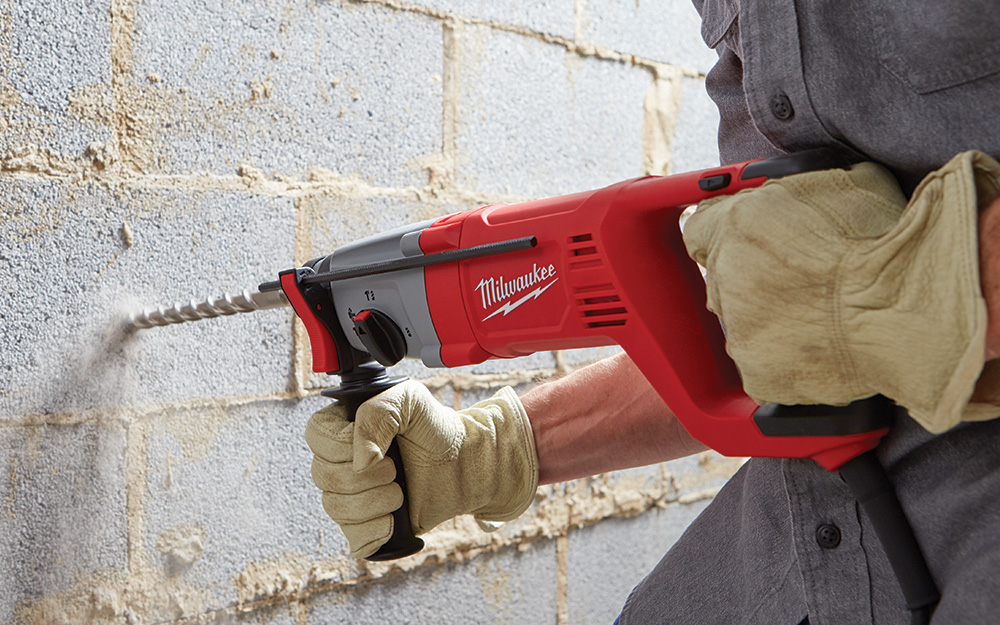 Carbide-tipped
Cuts smaller holes
Drills through tough surfaces including brick, concrete, stone and plaster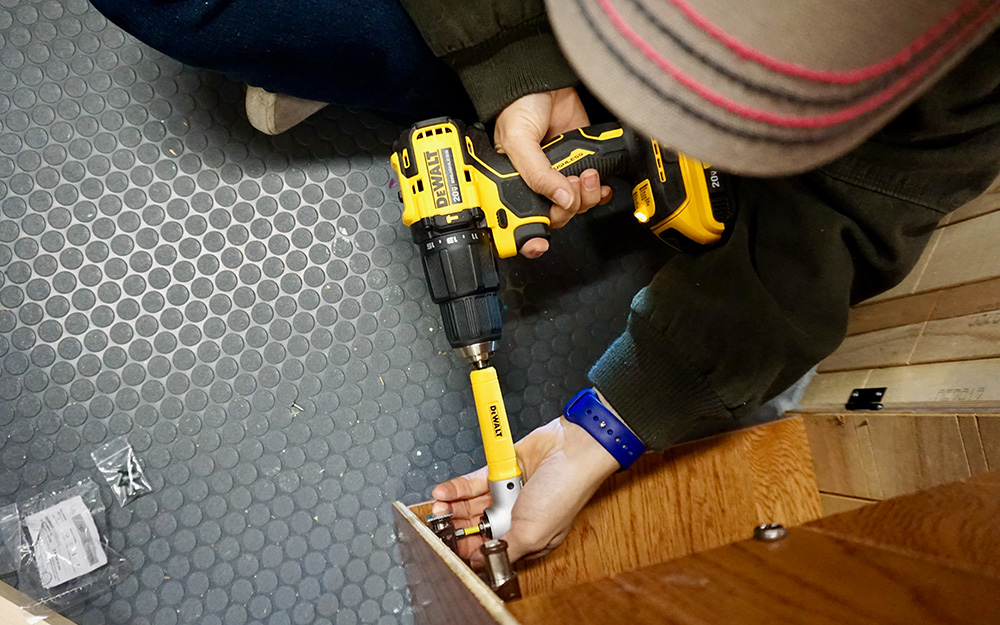 Drills holes larger than 1-1/4-inch wide in tough materials
Ideal for drilling wood, plastic and metal
Makes precise circular cuts
Helpful for cables, piping and tubing
Drills holes between 1/4- to 1-1/2-inch wide
Cuts quickly and accurately
Ideal for drilling wood or plastic surfaces
Drilling reverses out, reducing likelihood of splinters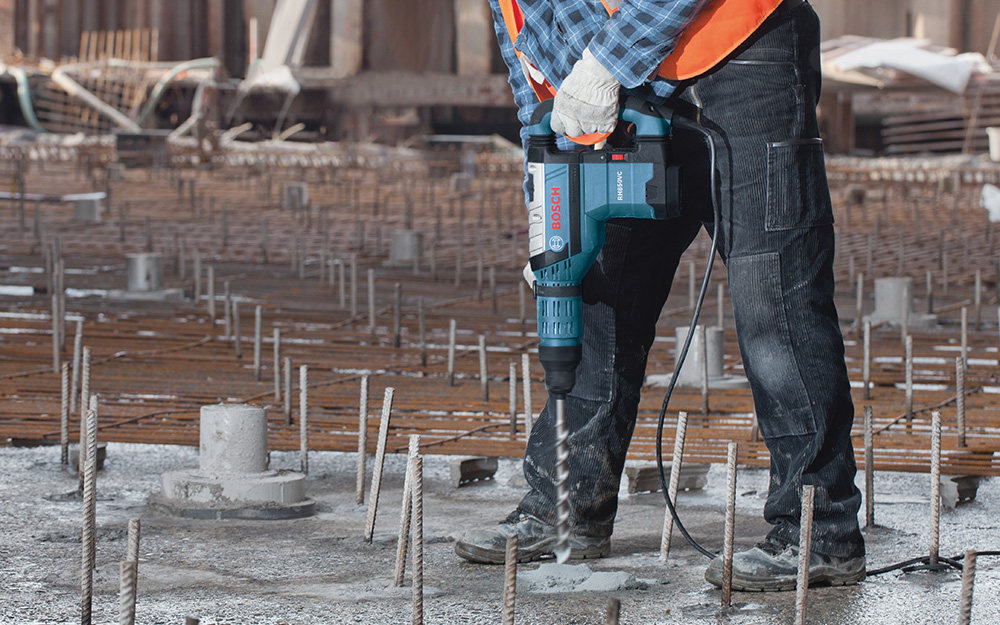 Solid-center or expandable
Cuts both metal and wood
Clears debris from hole grip with hand brace
Makes clean holes smaller than 1/2-wide in wood surfaces
Also know as pilot-point bits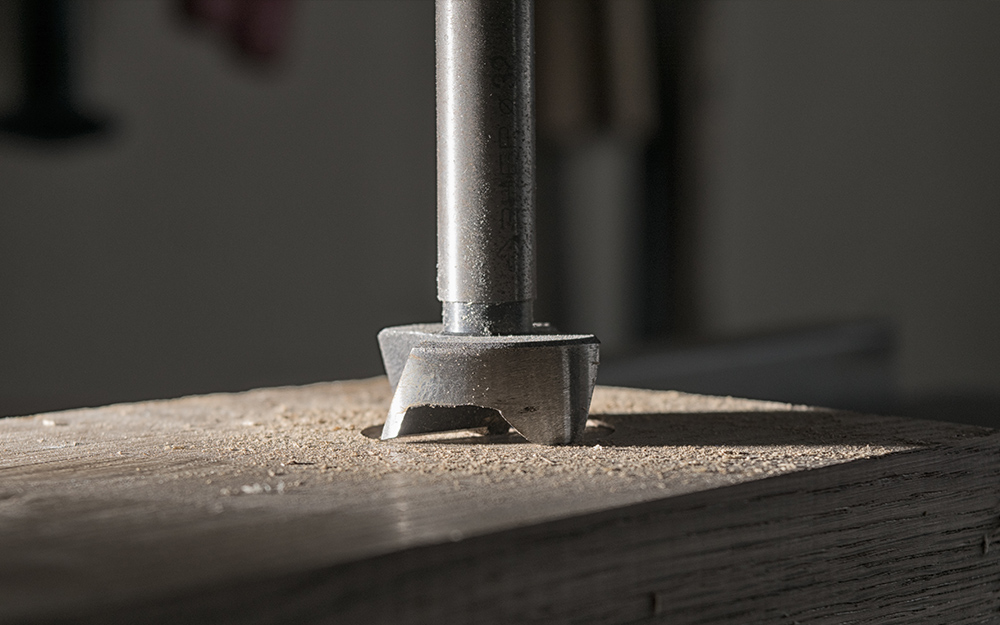 Drills holes with flat bottoms
Ideal for drilling holes that can't go all the way through thin surface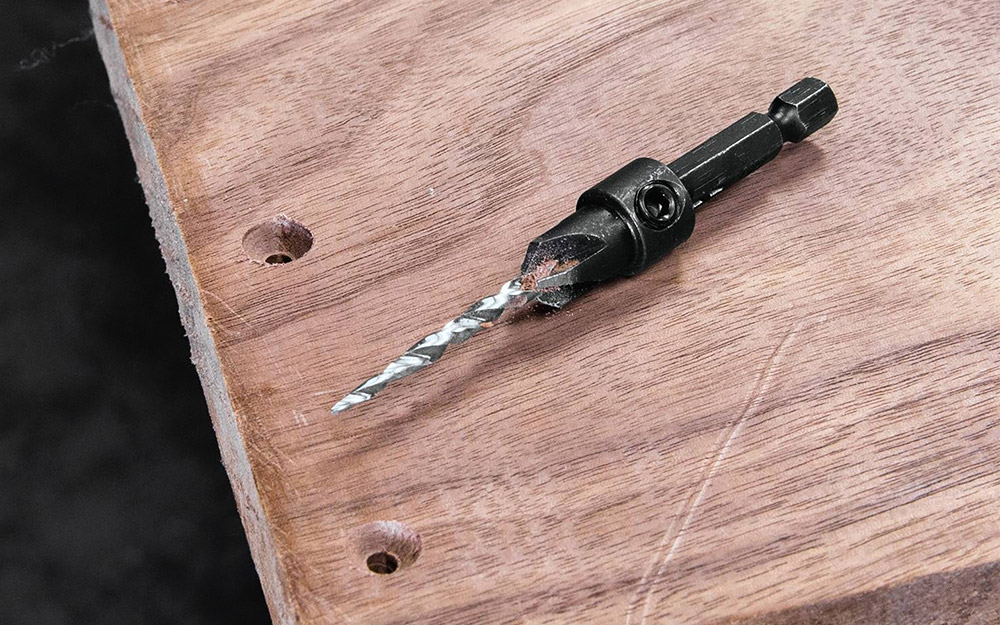 Drills shallow holes in wood surfaces
Makes pilot holes
Sets screws flush with surface
May feature adjustable stop collars