Spray paint updates, repurposes, transforms and protects. Not all types of spray paint are created equal or will meet every need. 
Spray paint is classified by how it can be used. Common types of spray paint include general purpose, decorative and craft, rust-prevention, professional, plastic and specialty. 
This guide will help you pick the best spray paint for your project. It also includes spray painting tips to help you prep and paint.
General Purpose & Decorative Spray Paint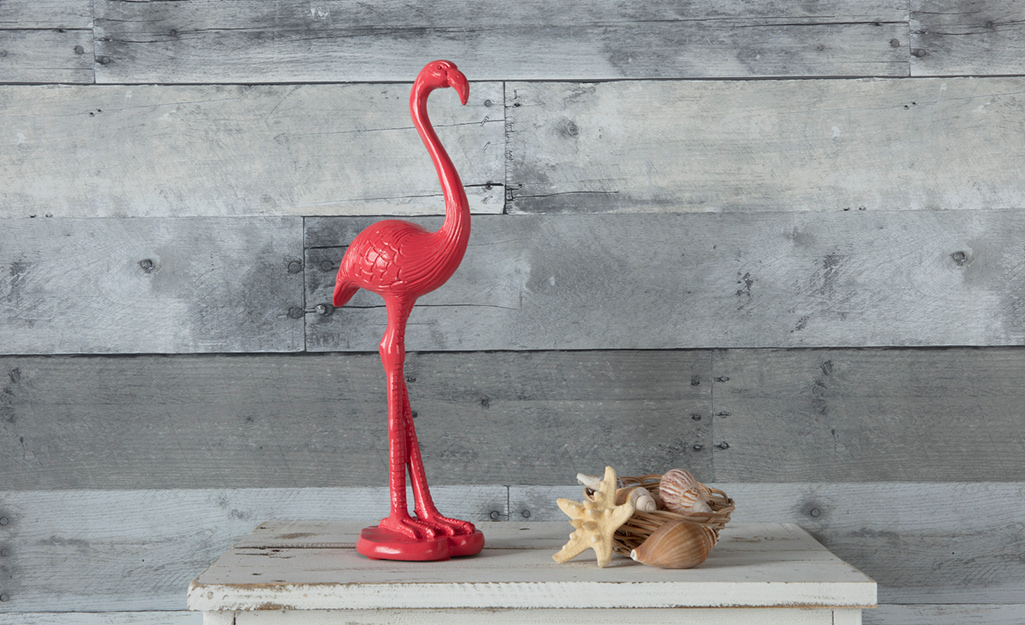 Can be used on a wide range of materials, indoors or out.
Formulated to dry quickly and minimize dripping.
Available in metallic, gloss, high-gloss, flat/matte, textured, stone, antique, crackle, mirror and stained-glass finishes.
Works on a wide range of surfaces, wood, metal, wicker, plastic and masonry.
General purpose spray paint comes a wide range of colors, making it one of the best spray paints for craft and decorative projects.
Available with paint and primer in one.
Interior/Exterior Use
All Surface Spray Paint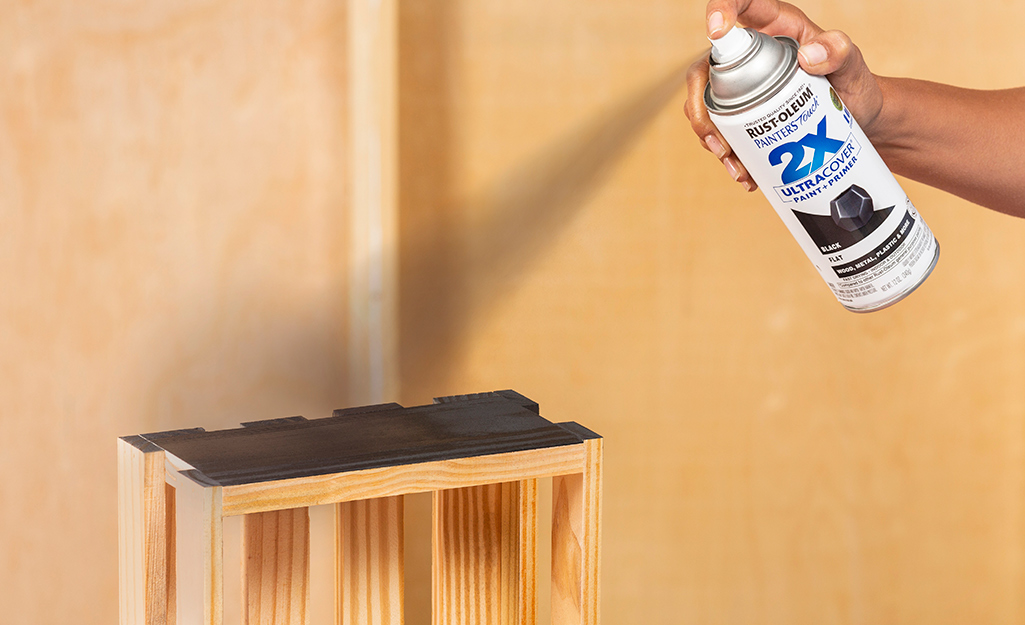 Works on just about any surface, wood, metal, wicker, plastic, masonry, vinyl, glass, fiberglass. Among the best spray paint for wood.
Comes in on-trend premium colors and finishes.
Available with paint and primer in one.
Interior/exterior use
Rust Preventative Spray Paint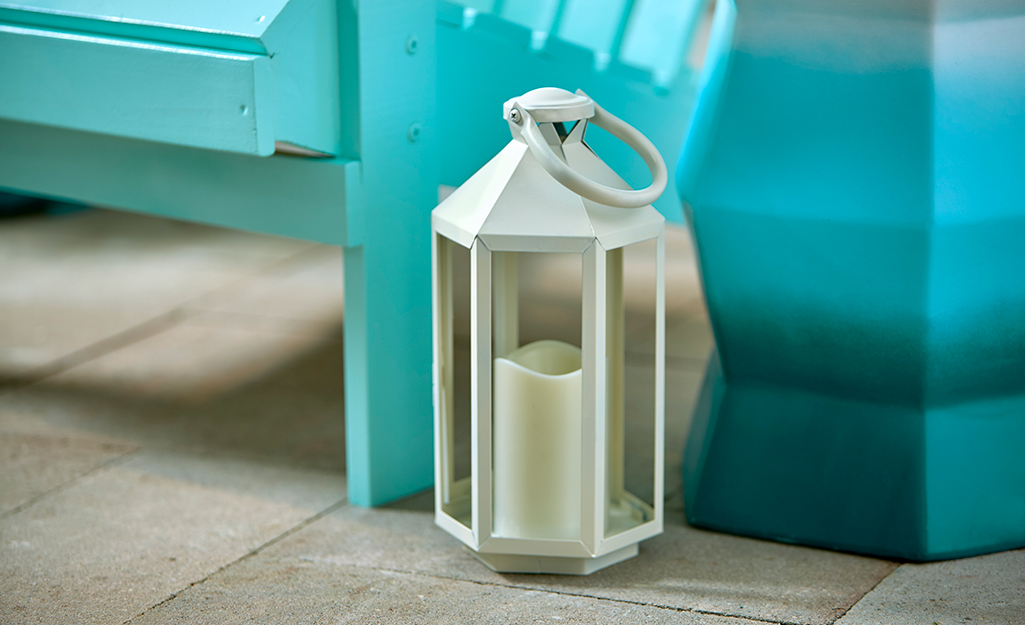 Provides a glossy coating that resists fading and cracking
Controls rust accumulation.
Comes in vibrant colors and unique texture finishes. Some formulas provide a bright, sparkling metallic finish.
Used outdoors for bikes, swing sets, cars, motorcycles and more.
Works on metal, masonry, wood, wicker and more. Among the best spray paint for metal.
Holds up in demanding outdoor environments.
Professional Enamel Spray Paints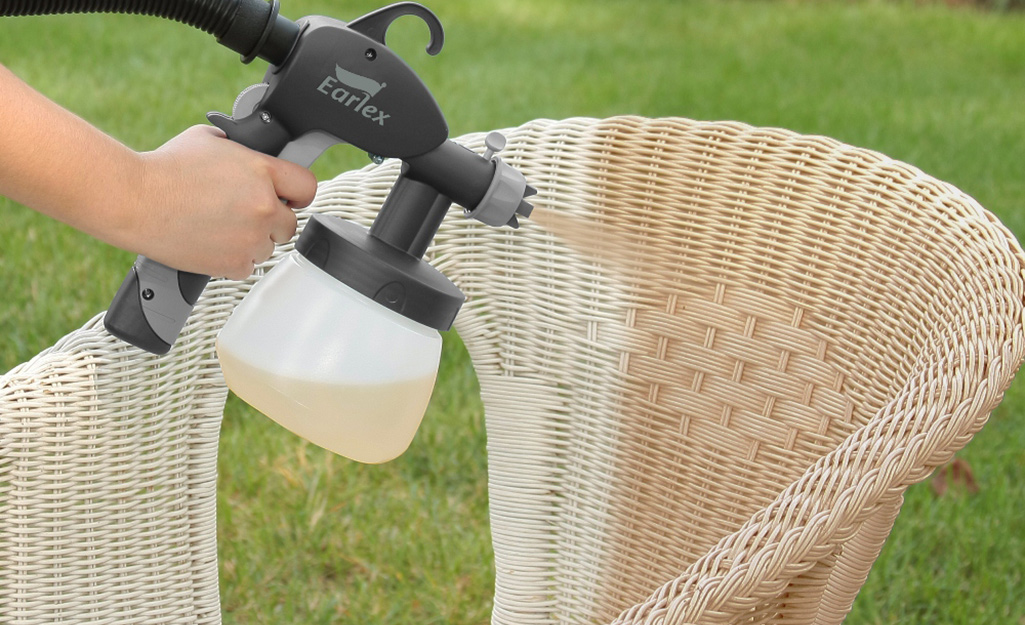 Works on metal, masonry, wood, wicker and more.
Comes in safety or primary colors.
Professional grade and industrial use product.
Provides continuous rust and corrosion protection when used as a metal spray paint.
Offers the fastest dry to the touch time, 15 minutes or less.
Professional Enamel Marking & Striping Spray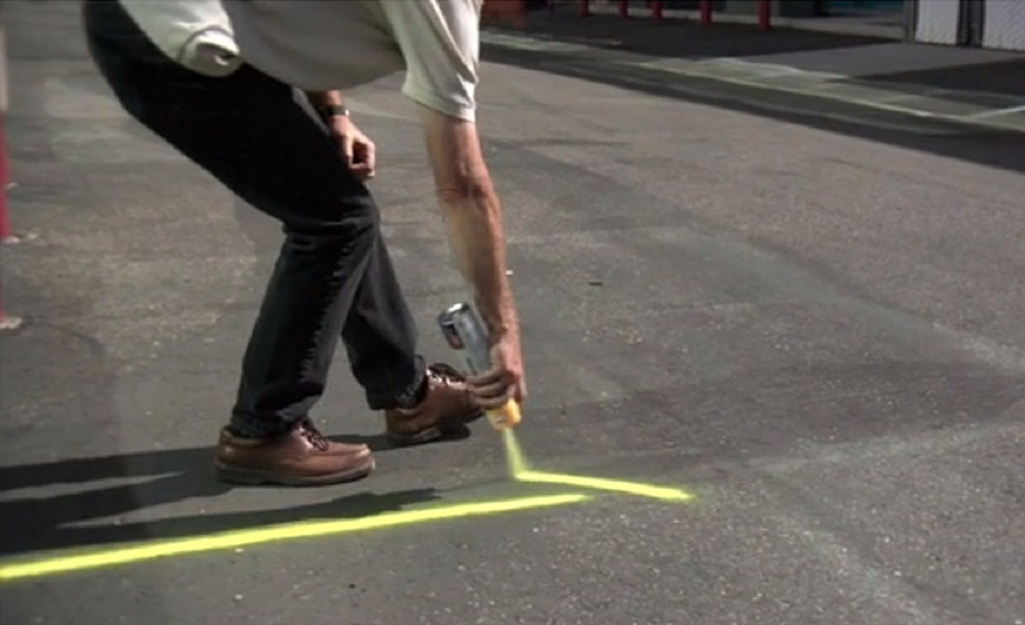 Can be used on blacktop, concrete, soil, wood and grass.
Dries quickly and provide excellent gloss and color retention.
Use to create custom crafts and decorative looks or to paint items that seem impossible to coat.
Marking paints can be used to indicate utility lines and dangerous areas.
Automotive Spray Paint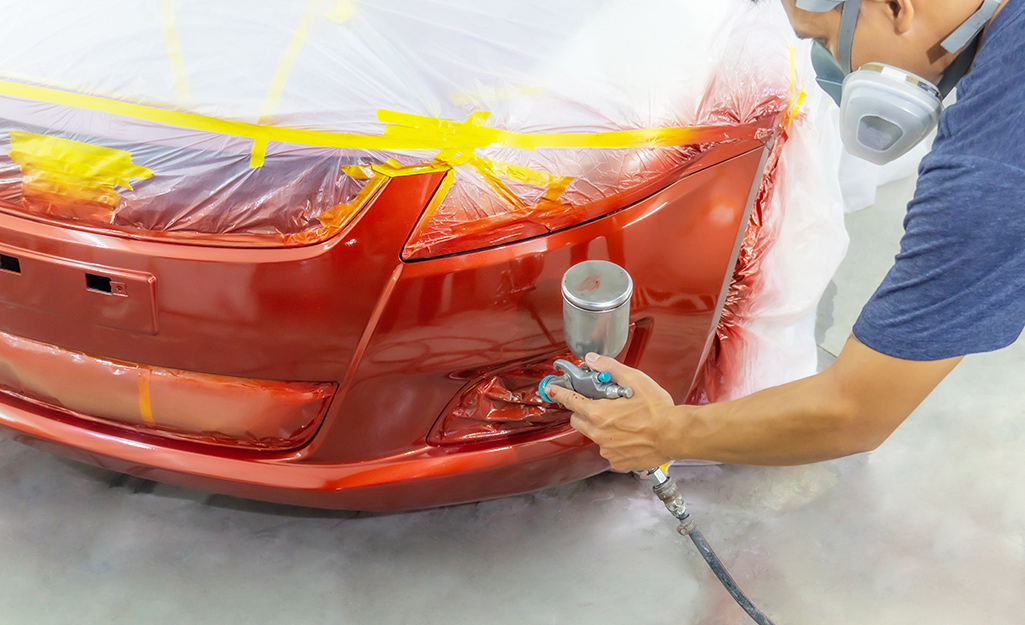 Use on metal and plastic auto parts.
Automotive spray paint is durable and holds up to demands of vehicle use.
Touch up normal wear and tear.
Products for priming, engines, calipers, wheels, temporary color changes, bumpers, undercoating, truck beds and more.
Special Effect & Special Use Spray Paints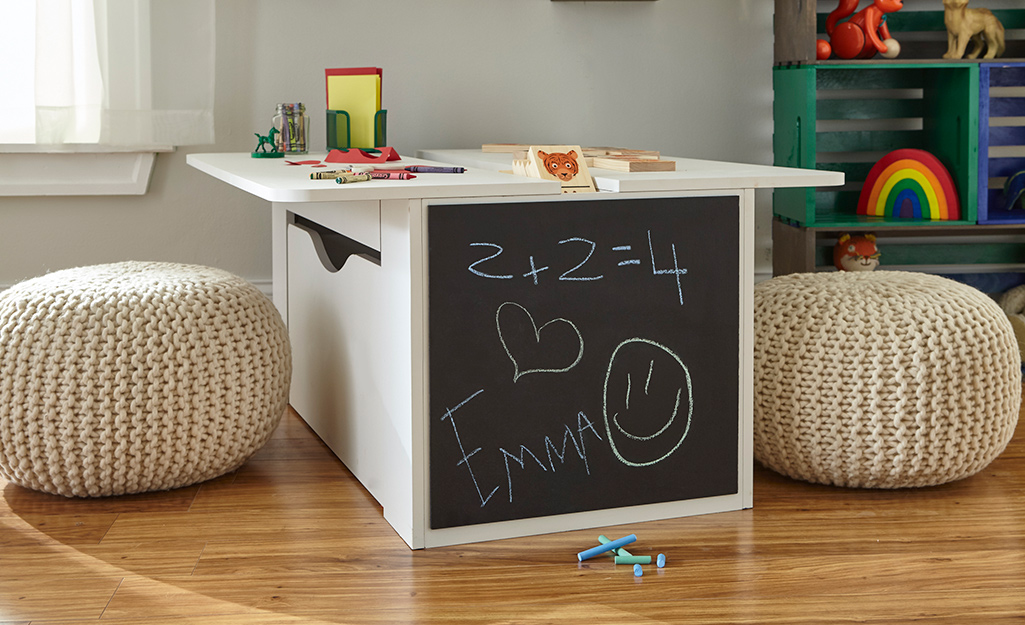 Fluorescent colors: While fluorescent colors may be a little too bright for everyday use, they can jazz up a variety of objects for parties and holidays. They also come in handy for making signs or marking safety equipment and other objects you want to stand out from their surroundings.
Spray pattern: If you're tackling a big job, look for a nozzle with a fan-shape spray pattern that will distribute paint over a larger area. Some nozzles use an oval-shaped pattern instead of a circular one and allow you to rotate the nozzle to adjust for horizontal and vertical application.
Special effects: If you're looking for something different and unique, try mirror finish, rippled effect or glow-in-the-dark spray paint. Glitter spray paint adds sparkle to DIY projects. Chalkboard spray paint can be used to make almost any object into a chalkboard.
Prep Before Spray Painting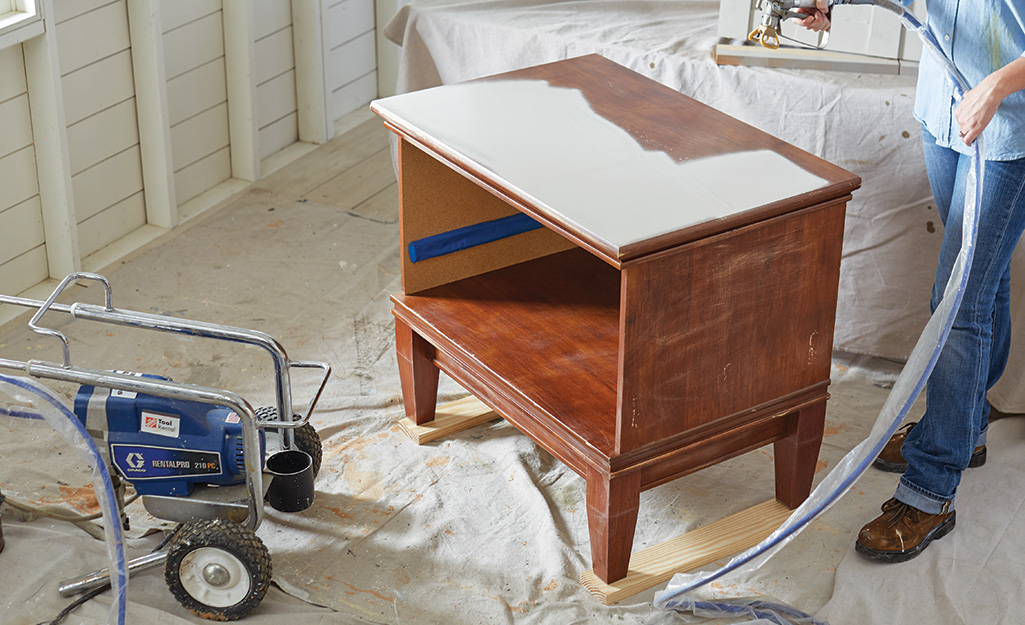 If possible, place cardboard around the item to prevent overspray.
Cover nearby items with a drop cloth.
Remove rust or loose paint from the item, using a wire brush if necessary.
Clean surface with soap and water. Wipe with clean water and let dry.
Lightly sand glass or ceramic surfaces before painting so paint adheres better.
Wood needs to be sanded and wiped clean. Use a tack cloth to wipe away residual sanding dust from wood. Wood items may need to be primed.
While Spray Painting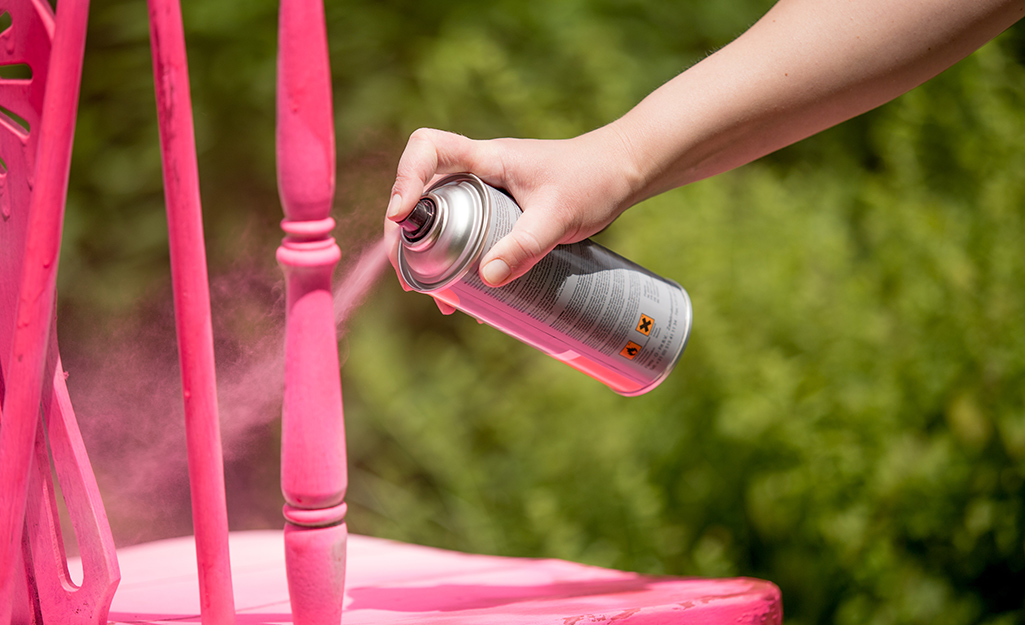 Always work in a well-ventilated area like an outdoor space or garage/workshop with windows and doors open.
Work with plenty of light so you can be sure to apply paint evenly.
Shake the paint can for 60 seconds prior to use to ensure that paint is properly mixed. The rattling ball inside the can stirs the paint as you shake. Continue to shake can periodically during the painting process.
Use a spray primer if coating over a dark color, an especially glossy surface or for a smoother, long-lasting finish.
Safety tips:
Avoid getting spray paint on your skin. To keep spray paint off your hands and arms, wear gloves and long sleeves. Coveralls can keep paint from getting on your clothes. 
Inhaling spray paint vapor is very bad for you. Wearing a mask or respirator is recommended. 
Wear safety glasses to protect your eyes.
Spray Paint Application Tips
These spray painting tips can help you get the best results as you paint:
Use a steady back and forth motion that slightly overlaps.
Begin and end spraying beyond the edge of the surface.
Apply several light coats to object.
You'll likely need to apply more than one coat, depending on your project.
Consult the manufacturer's instructions to find out when additional coats should be applied. Some paints need to be added within one hour of initial application or after a certain number of hours or days.
Painting on humid days can lengthen drying time.
After You Finish Spray Painting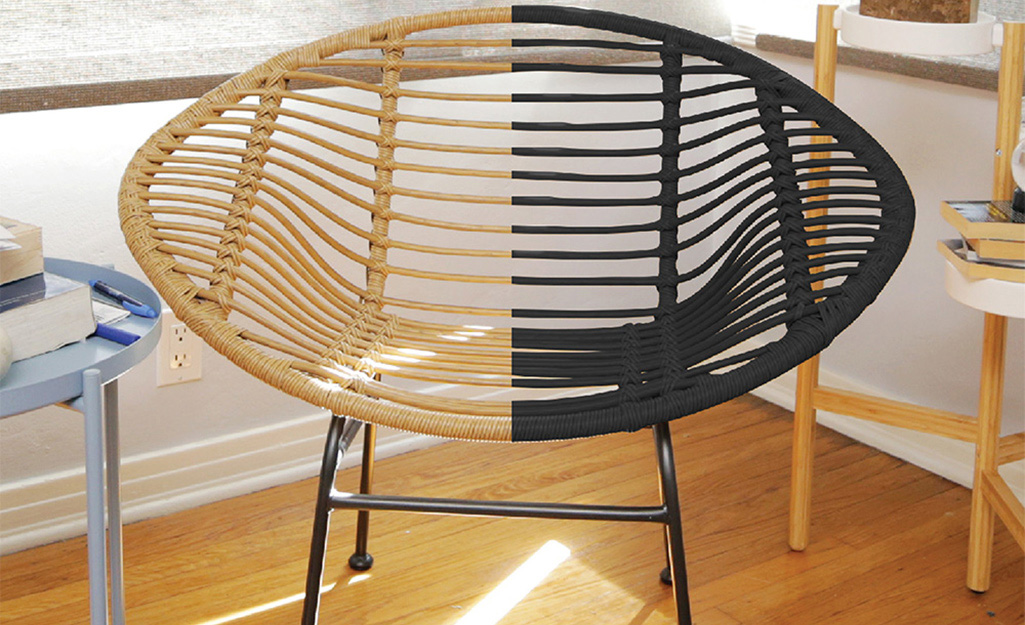 When you're done painting, turn the can upside down and spray for five seconds to blow remaining paint out of the nozzle so it doesn't clog.
Allow time for paint to fully dry on your project.
Wipe off spray tip with mineral spirits following use to prevent clogging.
The number of options can make selecting the best spray paint for your project seem like a bigger job than it is. Narrow down the types of spray paint according to what you want to paint. Will you need the best spray paint for wood or the best spray paint for metal? Also think about the look you're going for to help you choose a matte, glossy or specialty finish.
Ready to start spray painting? The Home Depot delivers online orders when and where you need them.
Explore More on homedepot.com