Spray paint is an easy way to update, repurpose, transform and protect your latest DIY project. However, different types of spray paint work better for different projects.
Spray paint is classified by use. Common types of spray paint include general purpose, decorative and craft, rust-prevention, professional, plastic and specialty. This guide discusses how to choose the best spray paint for your project.
General Purpose and Decorative Spray Paint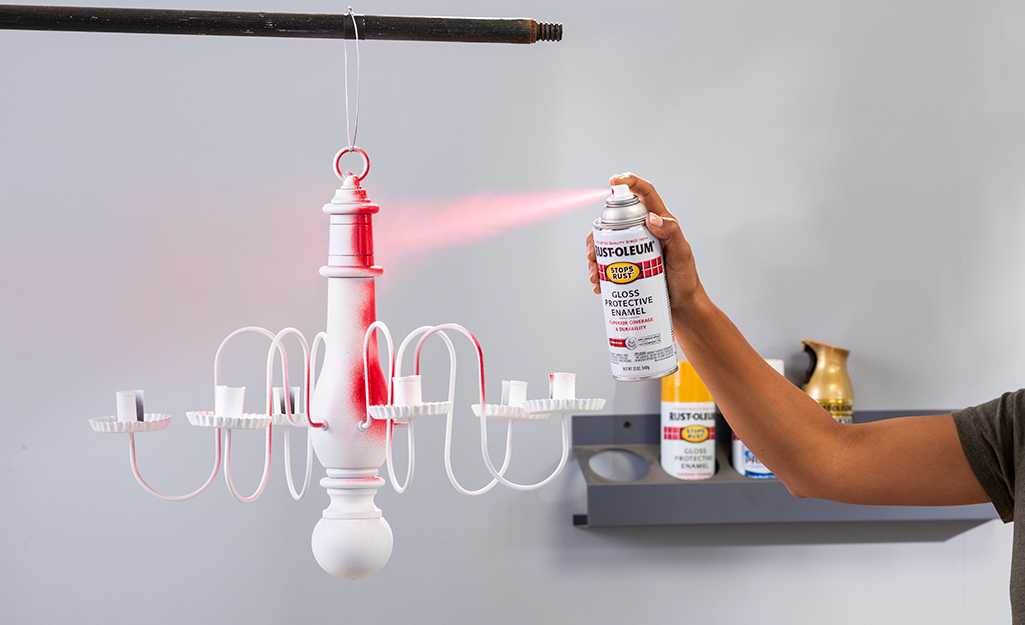 General purpose spray paint and decorative spray paint are inexpensive, easy options to use on a wide range of materials, indoors or out. 
These types of spray paint are:
Formulated to dry quickly with minimal dripping.
Available in a variety of finishes including metallic, gloss, high-gloss, flat/matte, textured, stone, antique, crackle, mirror and stained glass.
A good option for all types of surfaces such as wood, metal, wicker, plastic and masonry.
Available in an array of colors, making them one of the best spray paints for craft and decorative projects.
Sometimes available with paint and primer in one.
For interior and exterior use.
All Surface Spray Paint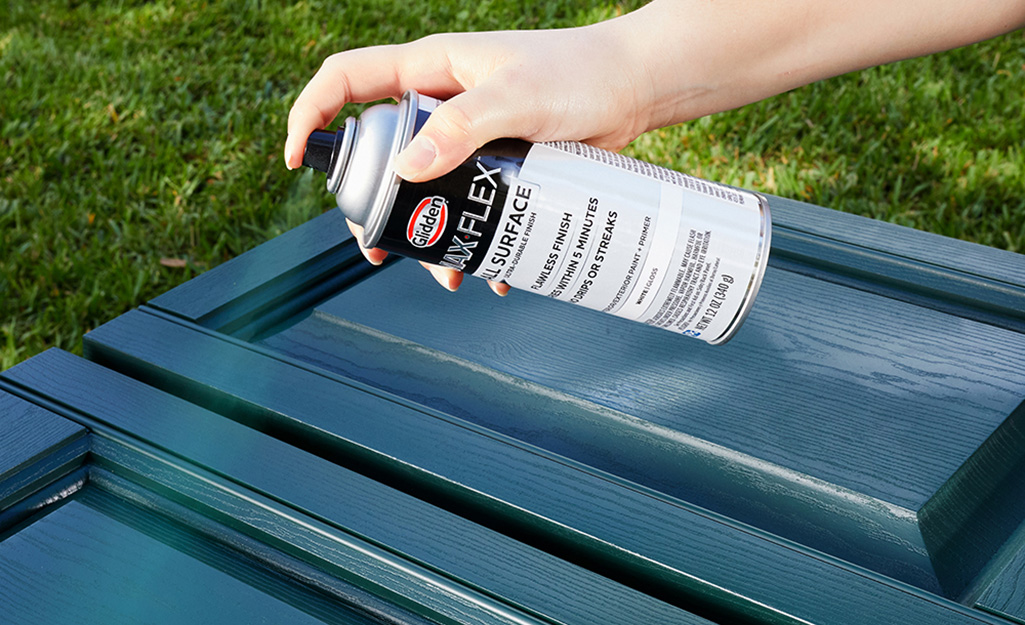 All-surfaces spray paint works on just about any surface: wood, metal, wicker, plastic, masonry, vinyl, glass and fiberglass. This is among the best wood spray paints to use for wood projects.
This type of spray paint:
Comes in premium colors and finishes.
Is available with paint and primer in one.
Can be used for indoor and outdoor projects.
Rust Preventative Spray Paint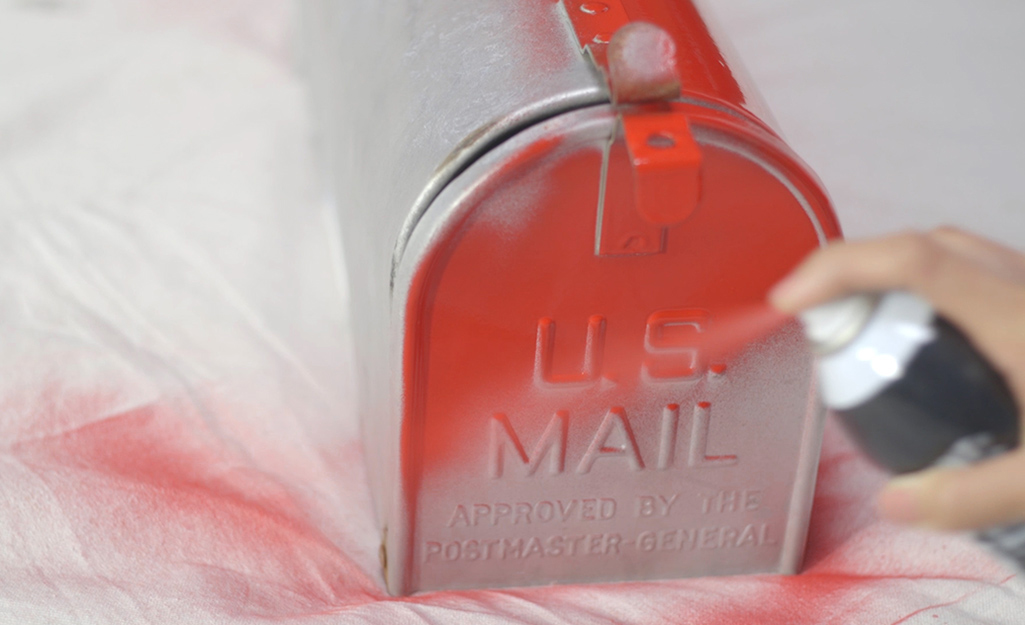 Rust preventative spray paint makes it harder for metal items to rust. This type of spray paint is also one of the best outdoor spray paints to use. It has a glossy coating that resists fading and cracking. Use this spray paint to:

Control rust accumulation.
Update items in vibrant colors and unique texture finishes. (Some formulas provide a bright, sparkling metallic finish.)
Refresh bikes, swing sets, cars, motorcycles and other outdoor items and equipment.
Update metal, masonry, wood, wicker and more. This is one of the best spray paints for metal.
Protect items exposed to demanding outdoor environments. This is a great choice for outdoor furniture.
Professional Enamel Spray Paints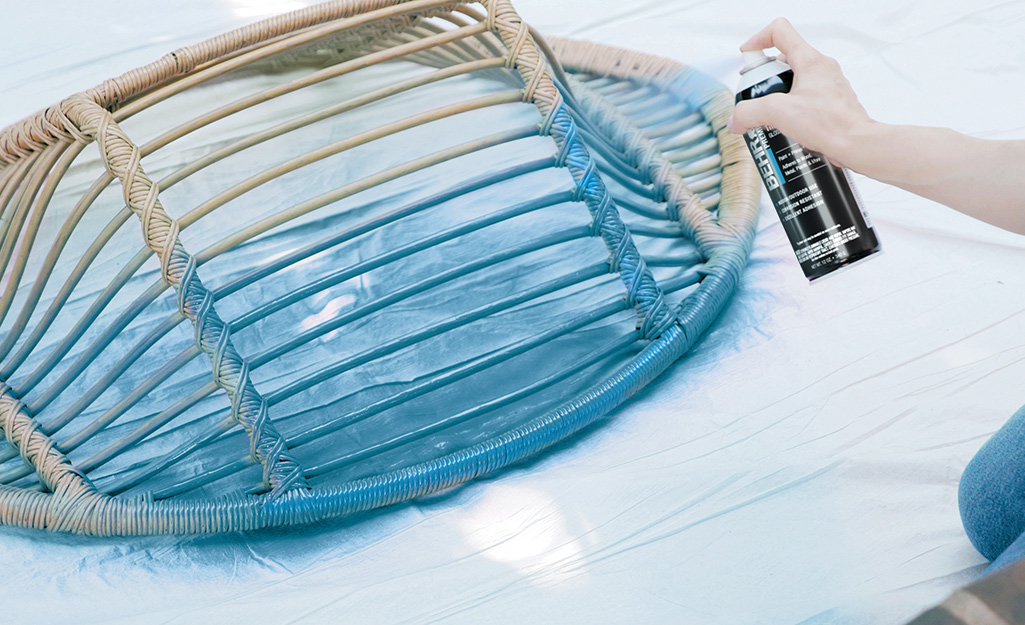 Enamel Marking and Striping Spray Paint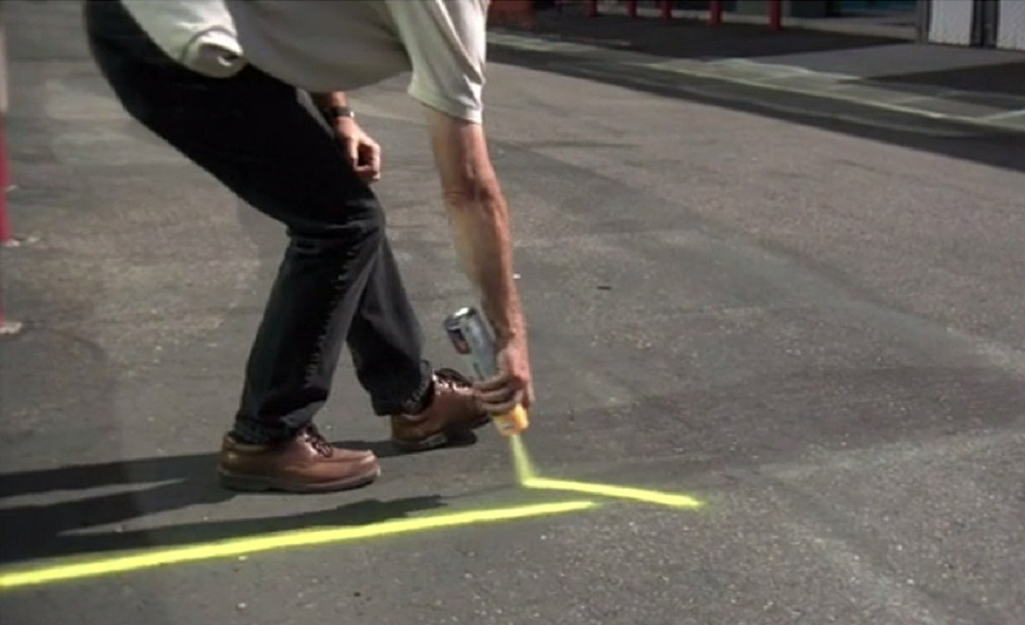 Enamel marking and striping spray paint can be used on blacktop, concrete, soil, wood and grass. They dry quickly and provide excellent gloss and color retention. Use these spray paints to create custom crafts and decorative looks, or to paint items that seem impossible to coat. Additionally, marking paints can be used to identify utility lines and dangerous areas.
Automotive Spray Paint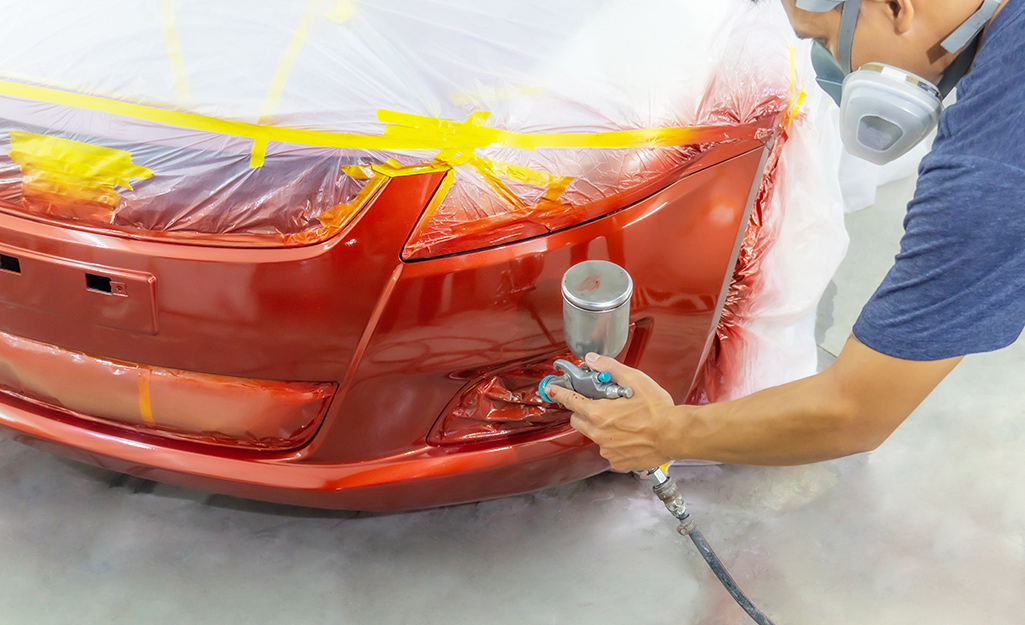 Automotive spray paint is durable and holds up to the demands of vehicle use.

Use this product to touch up normal wear and tear. There are also specialty paint products for priming, engines, calipers, wheels, temporary color changes, bumpers, undercoating, truck beds and more.
Special Effect and Special Use Spray Paints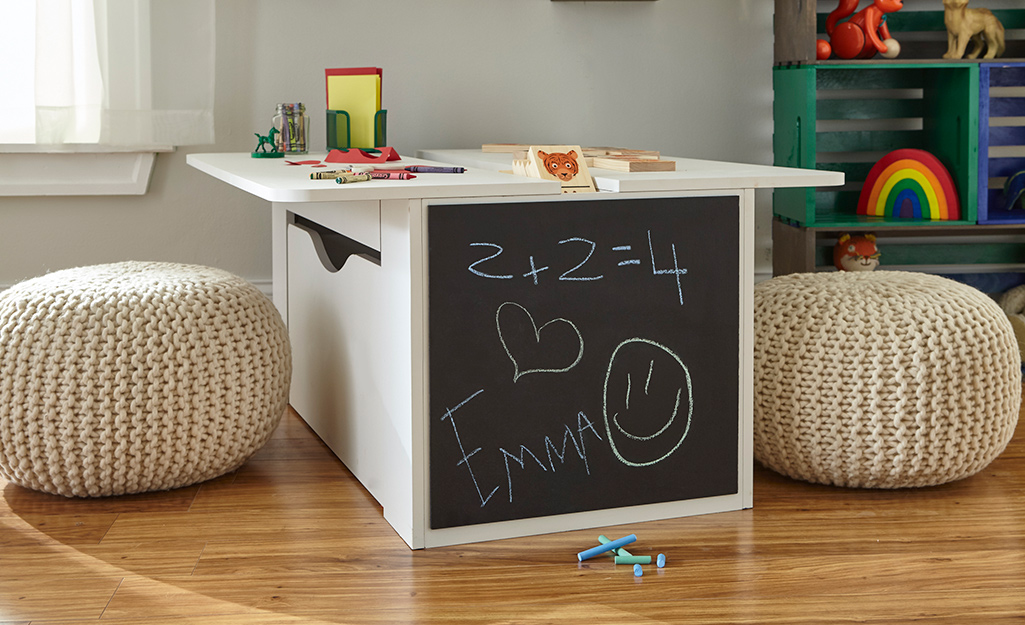 Specialty spray paint jazzes up worn, outdated items and gives your DIY project pizzazz. 
Choose fluorescent spray paint when you want a bright, eye-popping finish. These colors are ideal for making party signs or marking safety equipment and other objects that need to stand out from their surroundings.
If you're tackling a big job, look for a nozzle with a fan-shaped spray pattern that distributes paint over a large area. Some nozzles use an oval-shaped pattern instead of a circular one and allow you to rotate the nozzle to adjust for horizontal and vertical application.
For a different and unique finish, try a special effect spray paint, such as mirror finish, rippled effect or glow-in-the-dark. Glitter spray paint adds sparkle to DIY projects. Chalkboard spray paint can be used to turn almost any object into a chalkboard.
Outdoor Fabric Spray Paint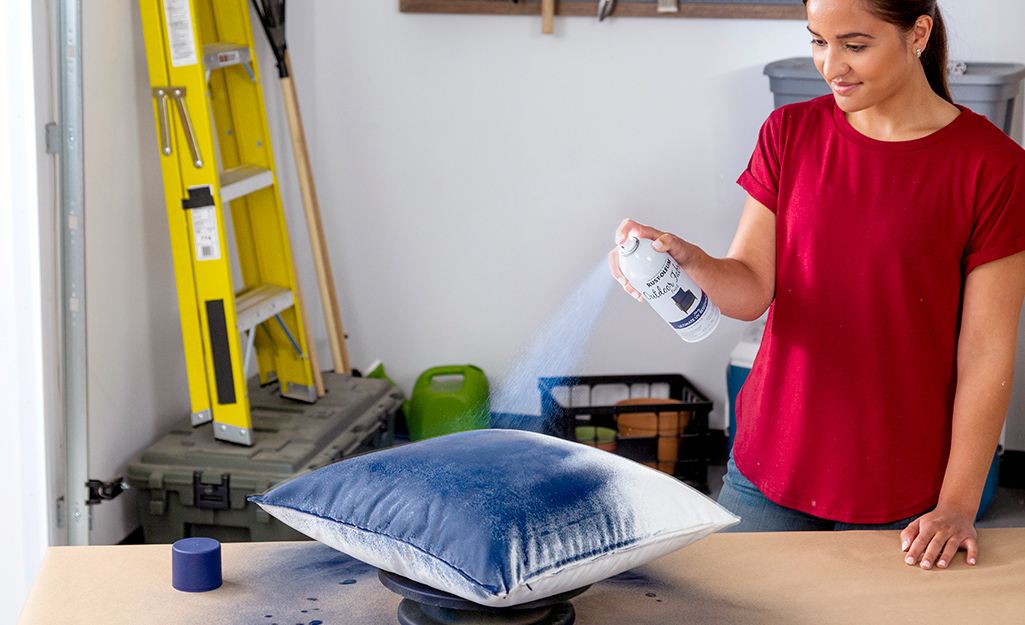 if your cushions have faded, or if you're simply tired of the color, use outdoor fabric spray paint to refresh them. Clean cushions well with soap and water to make sure all dirt, pollen and stains are gone. Place the cushions on a large plastic tarp. Use spray paint as directed by the manufacturer, applying as many coats as needed for full coverage. Allow the cushions to completely dry before flipping over to paint the other side. 
Other Varieties of Spray Paint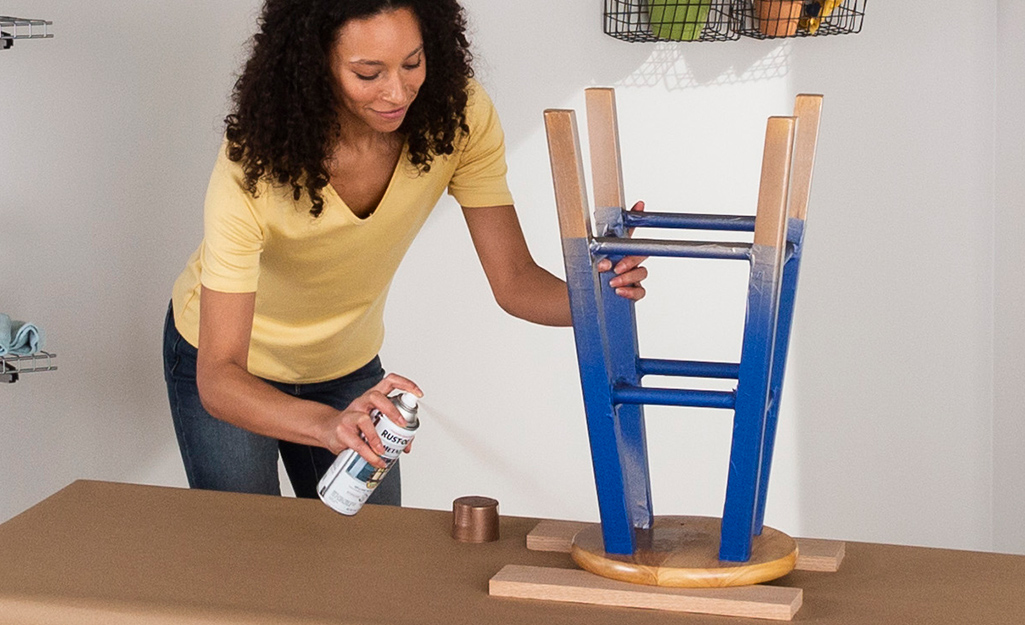 Other varieties of spray paint include: 
Ready to start spray painting? The Home Depot delivers online orders when and where you need them. You can also shop The Home Depot Mobile App to compare paint colors and make a list of paint supplies. 
Explore More on homedepot.com