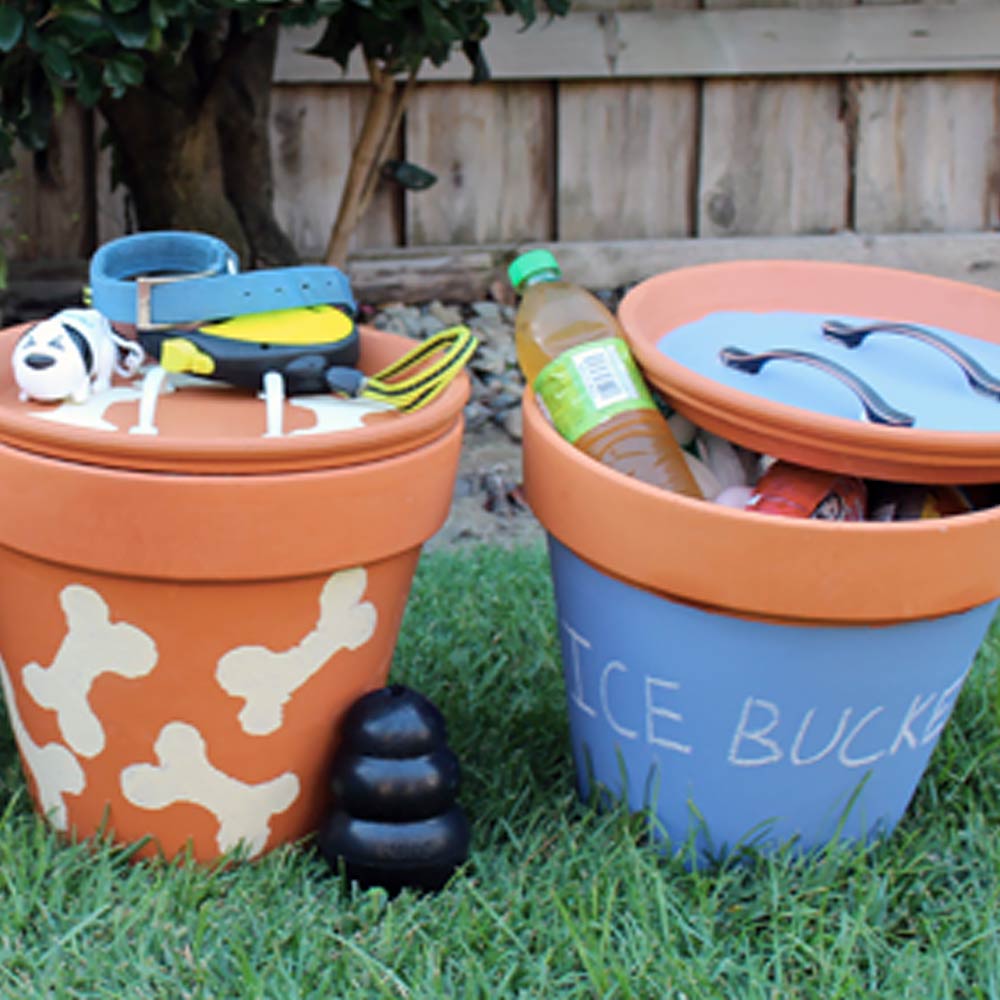 Whether its toys for the kids or pets or small tools for the garden, keeping a tidy landscape can seem like a never-ending task.
These easy to make terra cotta storage containers keep all of your outdoor essentials neatly stored and exactly where you need them. A container can even double as an ice bucket for parties when needed.
1
Decide Need and Location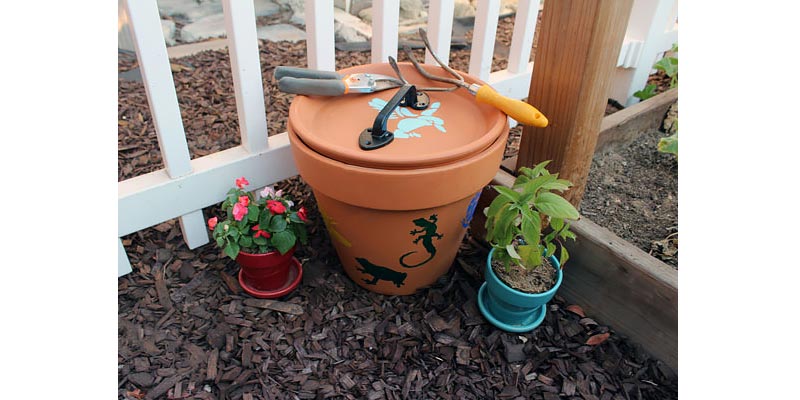 Look around your yard and decide what you need storage for. From a poolside ice bin to a convenient tool box, the possibilities are endless.
The location can inspire the décor for the pot – customize each depending upon its purpose.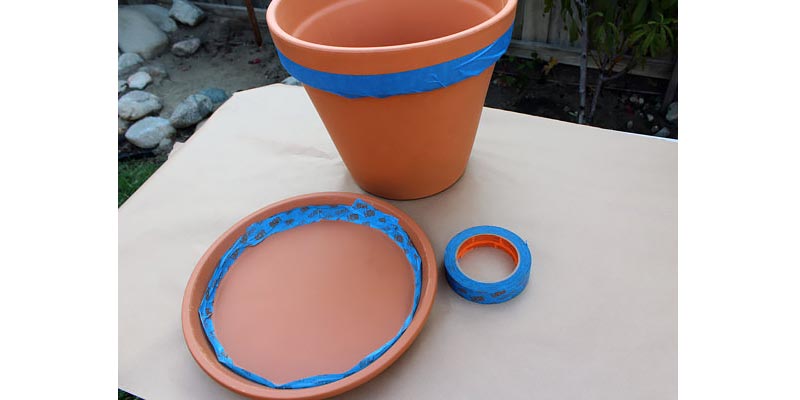 Choose a latex paint to accent the surrounding décor. You can also use chalky paint, available in many colors, to label the contents.
If you plan on doing stripes or simple shapes you can use painters tape to outline borders. For more precise artwork, use stencils.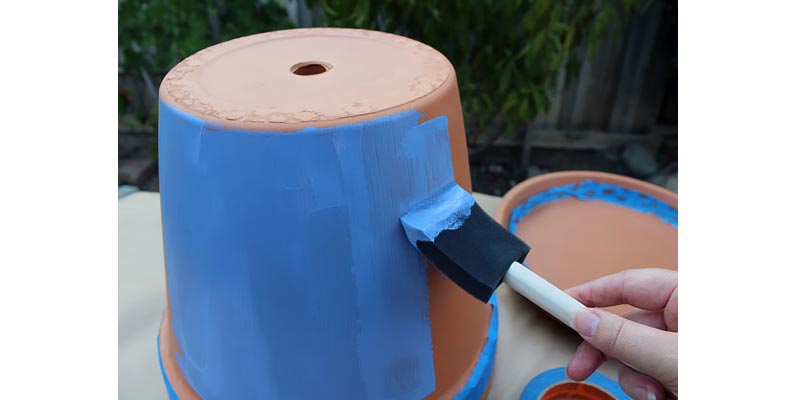 Once you have the painters tape or stencils in place, apply two coats of paint. Allow to dry.
If the pot will be placed in an area where it will get wet, use a waterproof sealant to protect your artwork.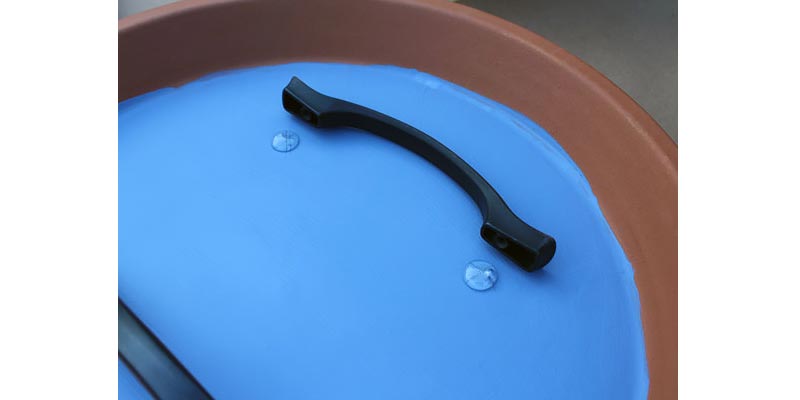 Lay cabinet handles on opposite sides of the terra cotta saucer, measuring the distance from the edges to ensure they are even. Mark those spots.
Apply a liberal amount of super adhesive glue according to the package instructions to the saucer at the designated locations.
Press the handles into the glue. Allow to dry thoroughly.
Tip: For a lighter option, use plastic planters.
Explore More on homedepot.com